Nuclear intrigue in North Africa.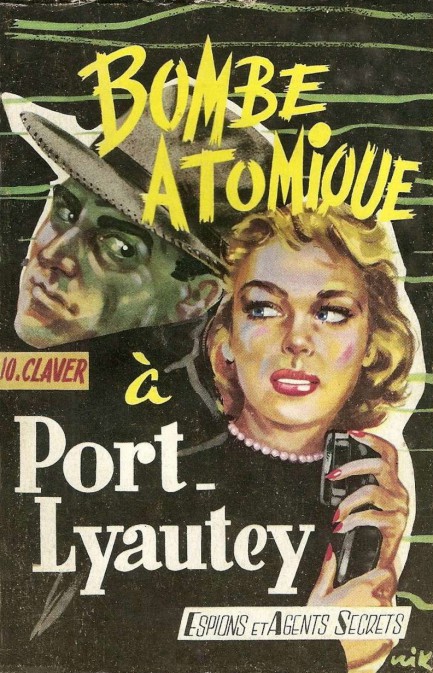 Above, top notch cover art by Jacques Thibésart, aka Mik, for Jo Claver's Bombe atomique à Port-Lyautey, which was published by Éditions Le Globe and Éditions Le Trotteur in 1956. Claver was aka Georges Claver-Peyre, and this particular book is Cold War intrigue and romance set in Morocco. See more fine Thibésart here and here.
---
Darling, you're just a hot mess! Come with me. I've got just the thing.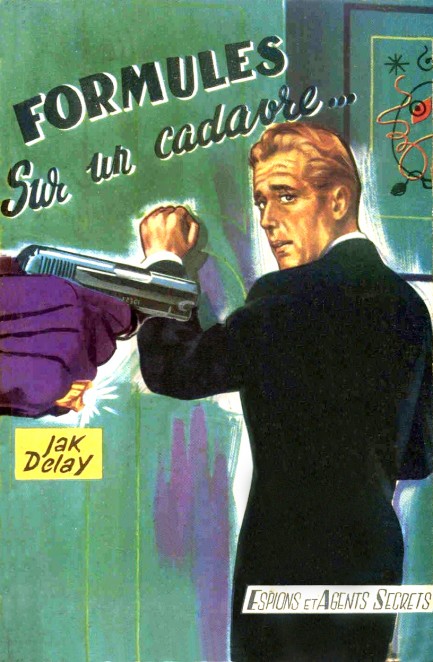 Is that Humphrey Bogart? It could be if he'd ever received a makeover. You know, spray-on tan, some blonde highlights. A head-to-toe cure de jouvence, as the French would say. Crack waxing, the whole nine. Not that we know anything about it. Anyway, whether this is Bogart 2.0 or not on the cover (which is uncredited, but very possibly was painted by that slippery devil Jacques Thibésart), we really like it. It's from Éditions Le Globe and Éditions Le Trotteur for the collection Espions et Agents Secrets. Which is to say it's a spy novel written by Jak Delay in 1953. After a week, it's time to move on from France. We will have more French pulp later.
---