Your future is uncertain, however I do see lots of guns.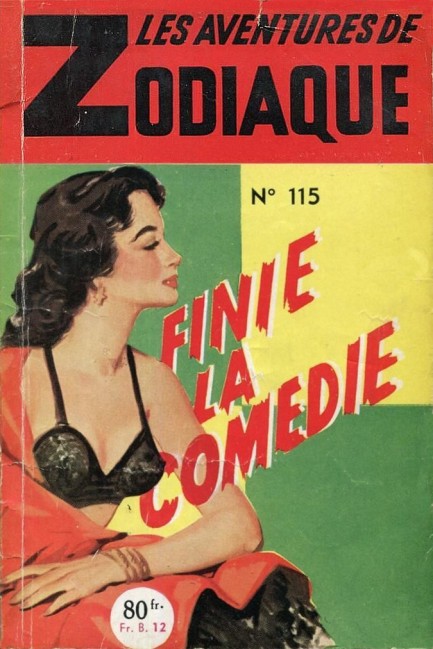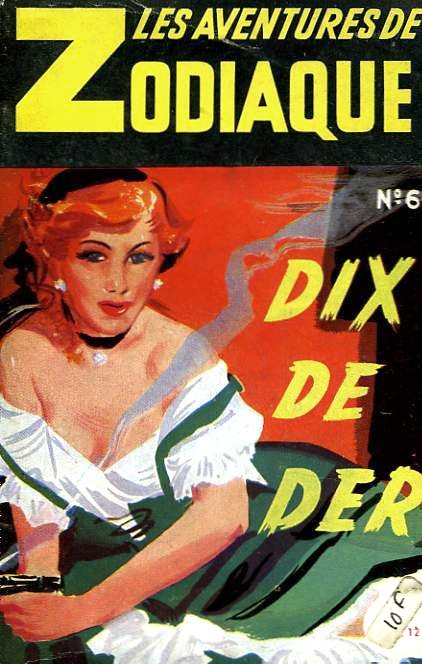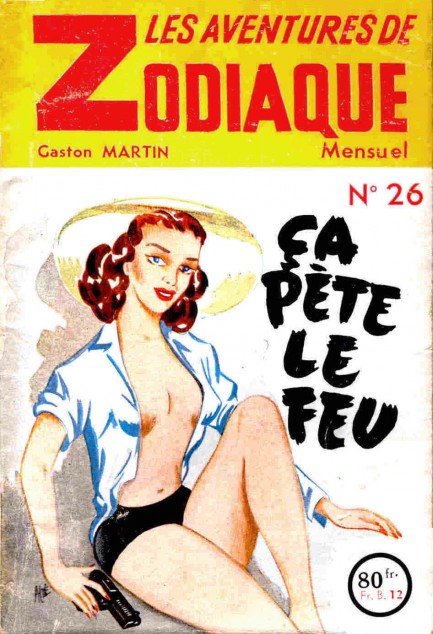 Above, ten covers from the popular French thriller series Les aventures de Zodiaque, published by Éditions de Neuilly throughout the 1950s, with cover art from Aldé, aka Gaston Martineau, aka Gaston Martin.


---
Twelve signs of the Zodiac.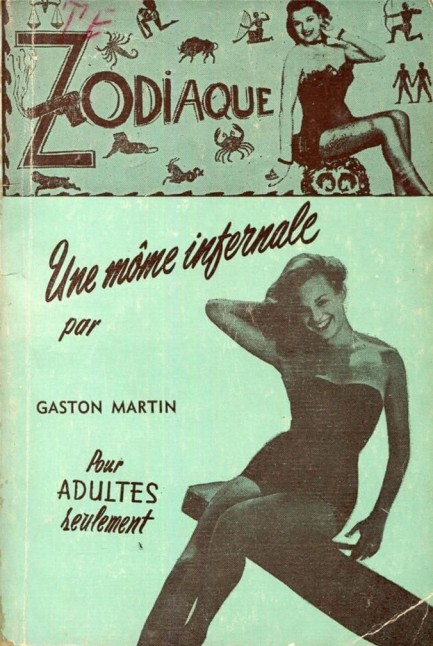 Not long ago we showed you the cover from one installment of a French pulp series called Les aventures de Zodiaque

. That was a lovely piece of art, but the series had modest beginnings. Above and below are one dozen fronts from the series' early days, when it was being published in Montreal by Éditions PTE under agreement from the French parent publisher Éditions de Neuilly. These are all from the early 1950s.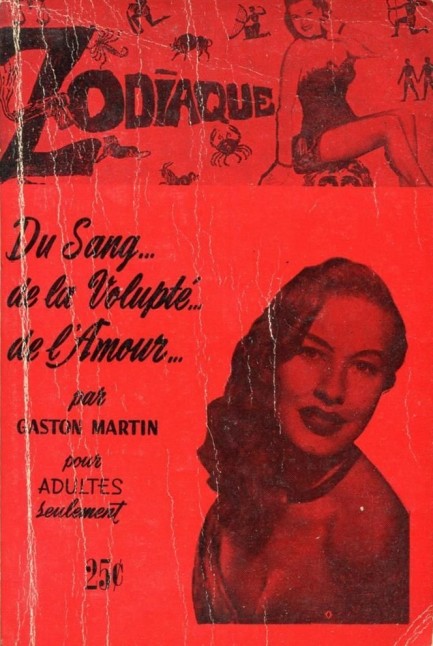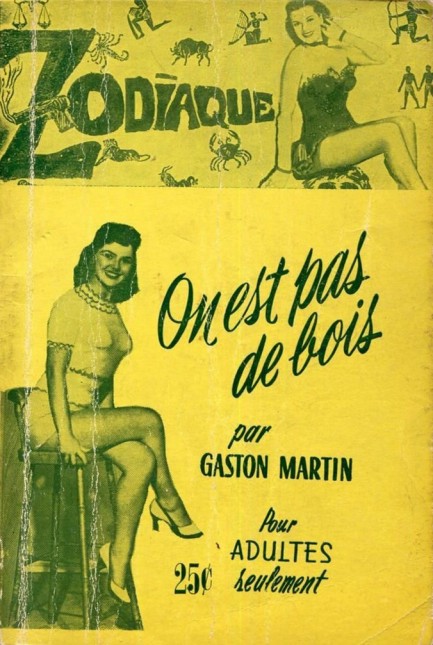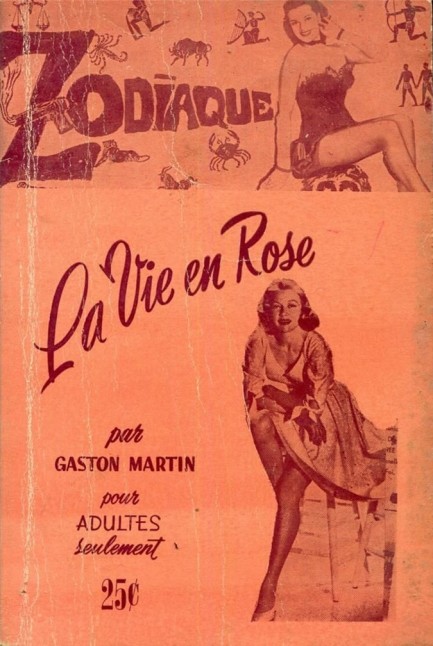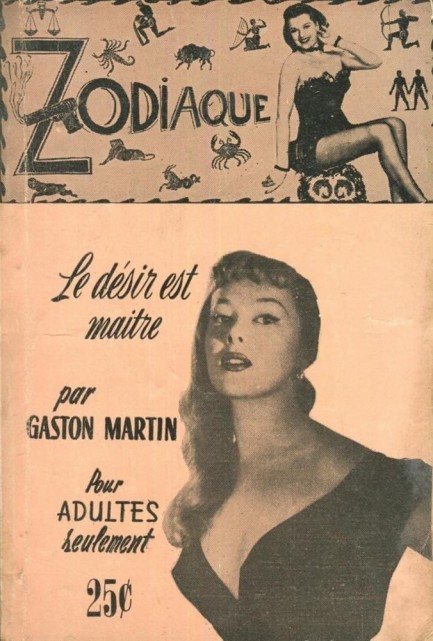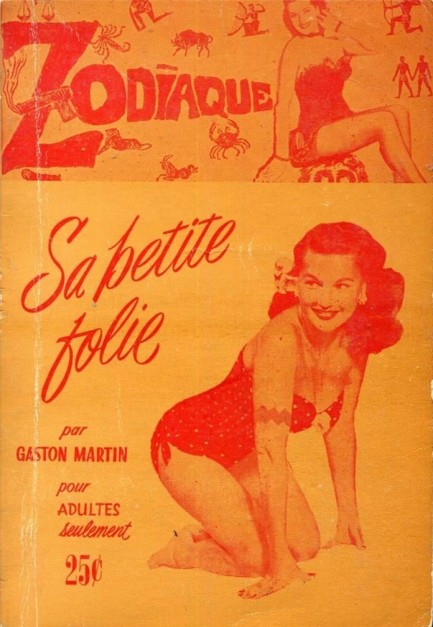 ---
The Zodiac is watching your every movement.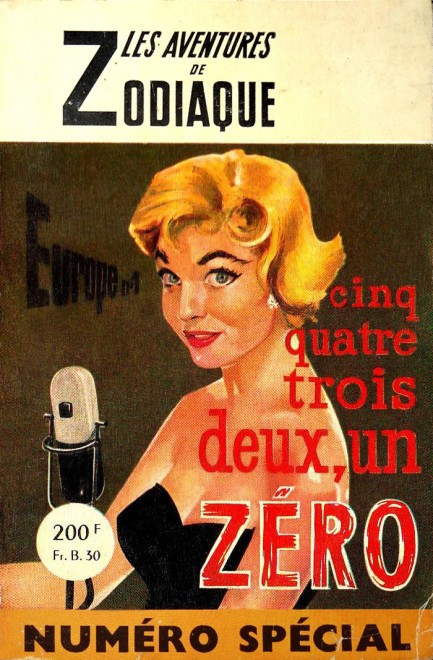 Les aventures de Zodiaque was one of France's most poplar pulp-style serials. Published by Editions de Neuilly throughout the 1950s, this one is entitled Cinq, quatre, trois, deux, un zéro and appeared in 1957, making it the 183rd entry in the series. The man who worked overtime to churn these out was Gaston Martineau, aka Gaston Martin, and the stories involved the exploits of Zodiac and his sidekicks Elayne, Dede and a reporter named Gaston Martin (subtle, no?). The cover was painted by Aldé, who we gather was Martin in disguise. You have to be impressed. You've probably noticed the black "Europe n° 1" on the cover. That isn't part of the title. Martin had been interviewed on the recently launched radio network Europe n° 1 by Pierre Maintigneux, and the cover was publicizing that fact. There's a photo of Martin and Maintigneux on the rear of the book from the interview. We'll get back to this series pretty soon, but for now you can see more covers at Muller-Fokker's excellent webpage here.
---