It's never too late to go to Paris.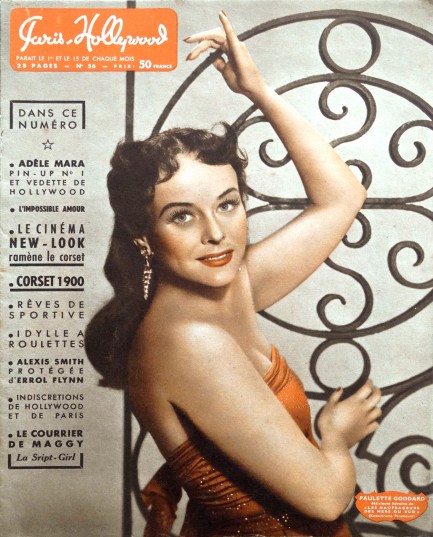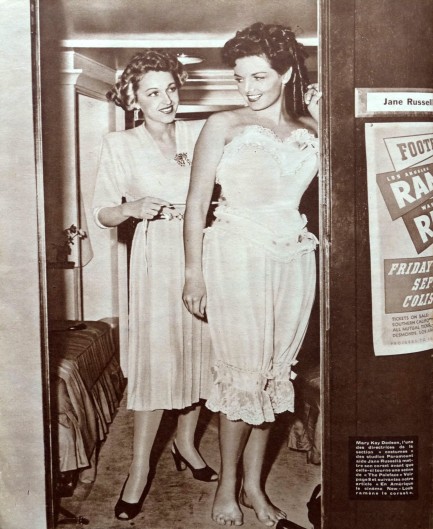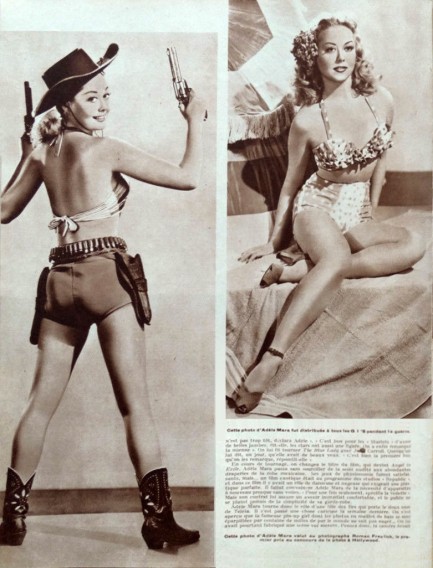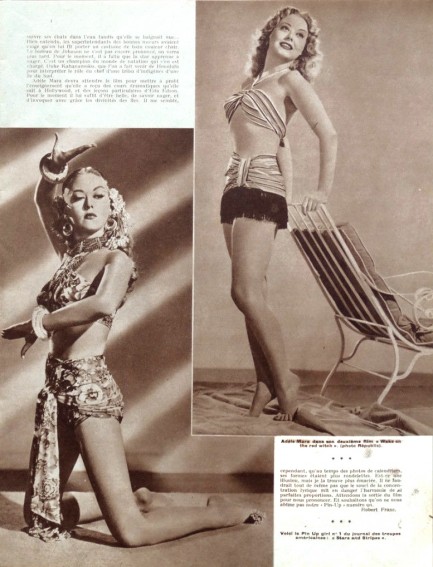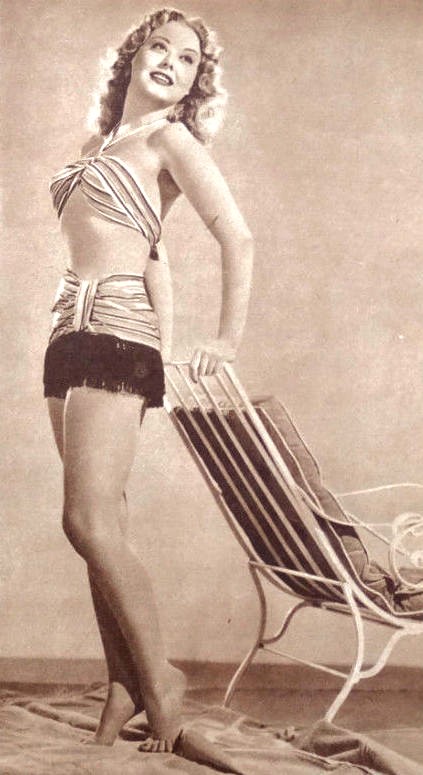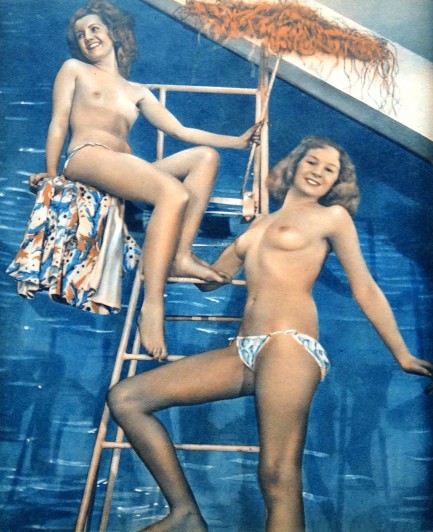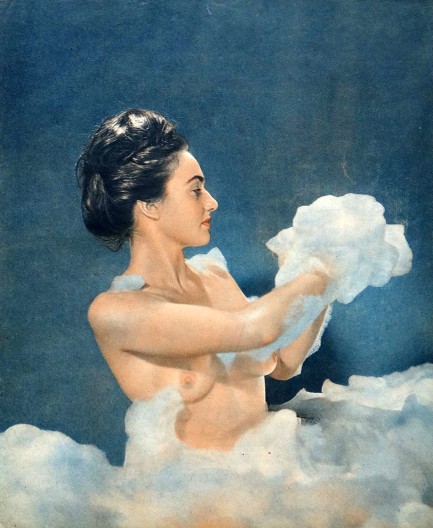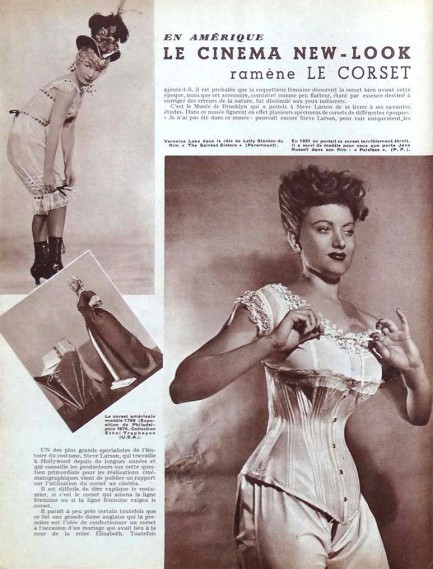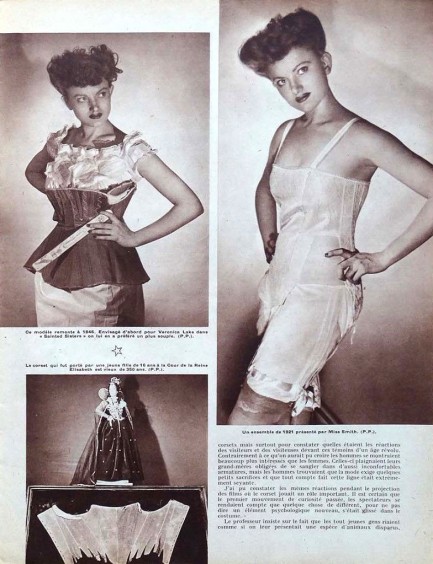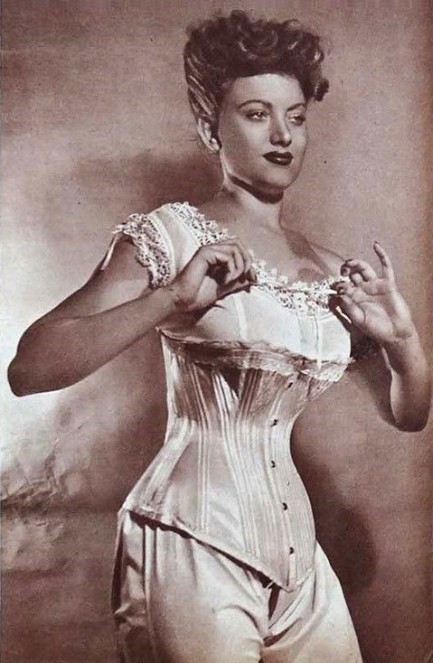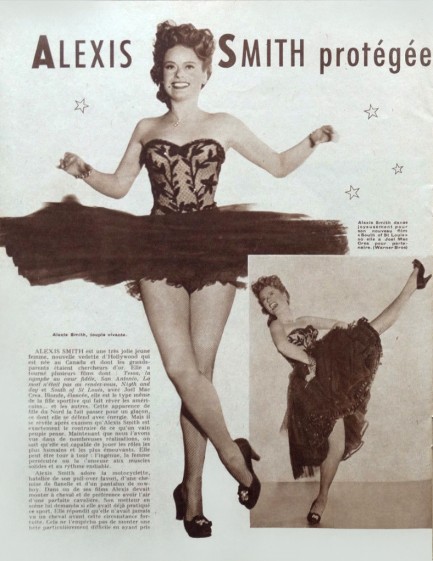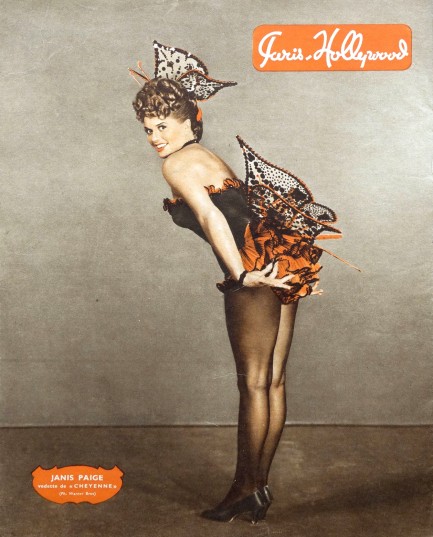 Above are some scans from Paris-Hollywood issue #56, published in 1949. Paulette Goddard is the cover star, sporting a crazy hair-do that makes her look a bit like she has horns. The cover text explains that the shot was made as a promo for her role in Les Naufrageurs des mers du sud, better known as Reap the Wild Wind, and we'll just assume the wild wind did that to her hair. The movie was made in 1942 but due to a little inconvenience called World War II did not play in France until later. Inside the issue you get Alexis Smith (described as a protégée of Errol Flynn), Jane Russell, Mary Kay Dodson, and the always lovely Adele Mara. The back cover goes to Janis Paige, who's posing in costume for her role in the western Cheyenne. We have more of these magazines in the website and you can see them by clicking the keywords "Paris-Hollywood" below.
---
If you think it looks funny in a photo you she should see when I walk into a restaurant this way.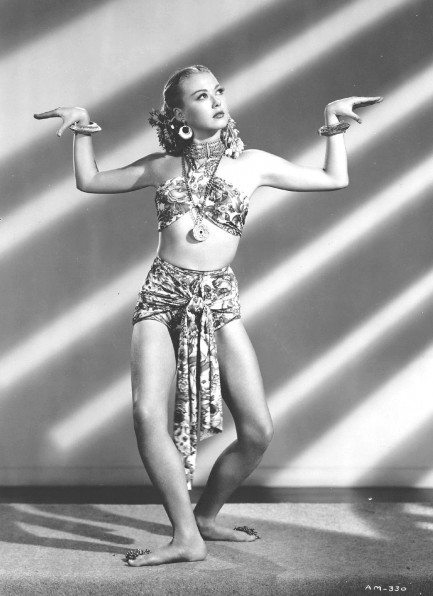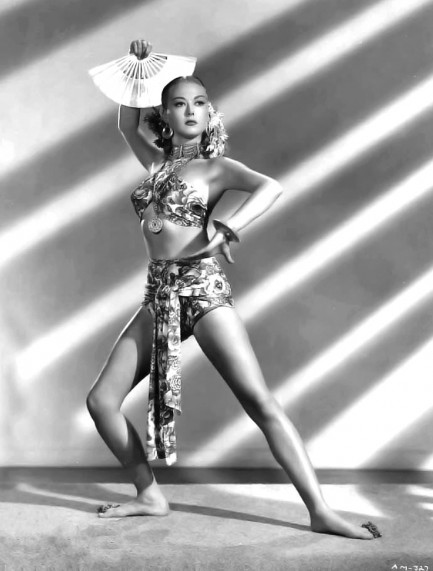 Above, hottie Adele Mara strikes some limber poses in two promos from the Republic Pictures b-feature Call of the South Seas. She plays a Polynesian dancer named Aritana, which must mean "lily white" in her language. But of course, in 1944 when the film was released, dark skinned performers were rarely part of Hollywood calculus. Mara loses points for authenticity, but the shots are still amazing.


---
Even if she could fit in the slot she'd be returned due to lack of postage.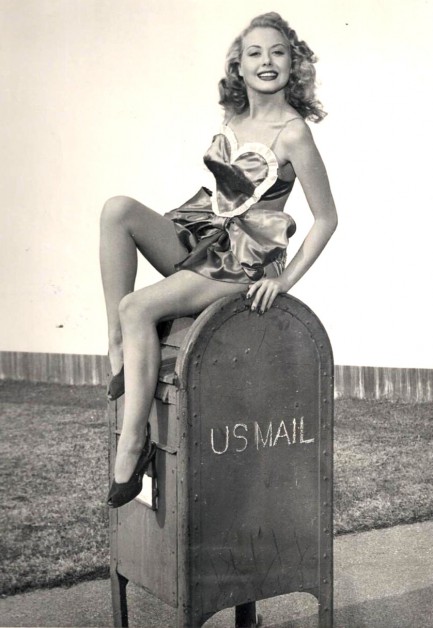 This nice shot shows American actress Adele Mara, née Adelaide Delgado, who got into show business when she was discovered in her early teens by bandleader Xavier Cugat, and performed with his orchestra as a singer and dancer. From there she naturally pursued roles in film and had a long career on the screen, appearing in such productions as Traffic in Crime, Passkey to Danger, Blackmail, and I, Jane Doe. This image is probably from around 1950.

---