If only she knew what was going on in his head.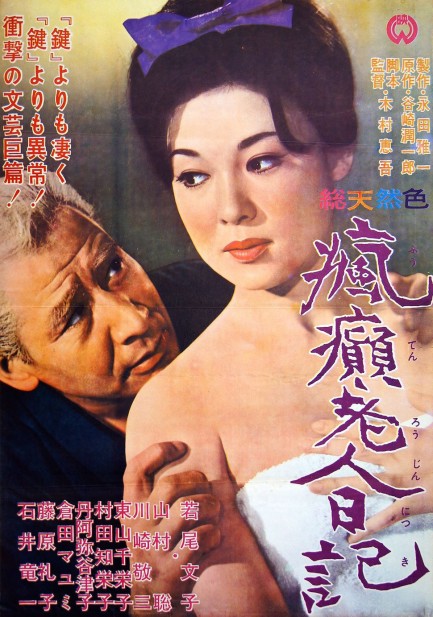 Above, a colorful poster for Fûten Rôjin nikki, aka Diary of a Mad Old Man, with Sô Yamamura as a man recovering from a stroke and Ayako Wakao as the occasionally towel-clad young daughter-in-law whose presence inflames his libido. Far better and more serious than it sounds. The movie premiered in Japan today in 1962. We have a couple more promo images below, and you can see a few more Wakao posters for a different movie here.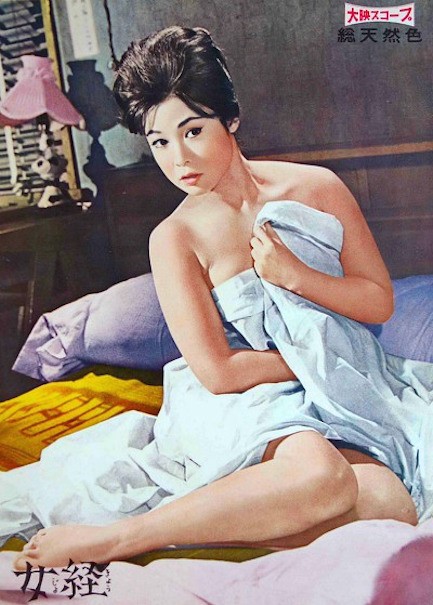 ---
The girl with the draggin' tattoo.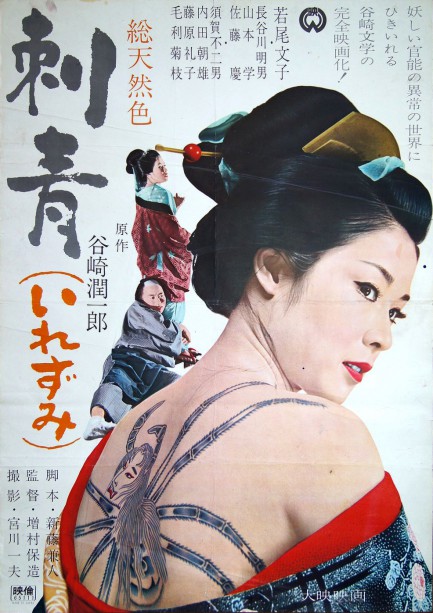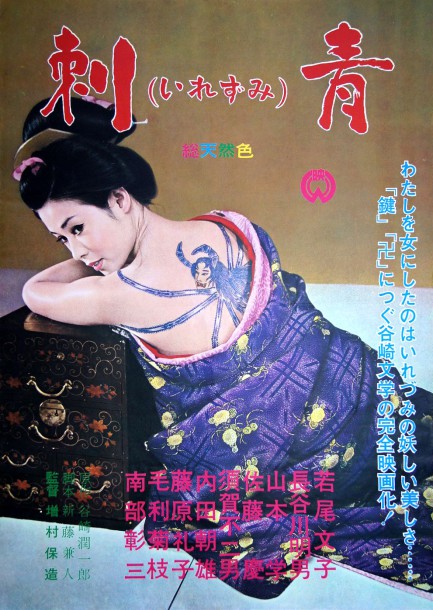 The three posters above promote the Japanese psychological horror movie Irezumi, aka Tattoo, directed by Yasuzô Masumura and starring Ayako Wakao as woman kidnapped into geishadom who is forcibly tattooed upon her back by a disturbed tattoo master. His creation is the monstrous, woman-faced spider you see on the posters. This act sets Wakao on a path toward vengeance, violence, and evil. Some reviews of Irezumi note that the tattoo is in some sense alive, like the portrait of Dorian Gray, however the actual art doesn't change its aspect—we checked, using a handy invention called rewind, and the lady-spider is the same in the beginning and end of the movie. The tattoo does, though, unleash something, and Wakao changes, quite drastically, her journey from relative innocence into femme fatale depravity giving Irezumi its power and dread. While not splashy and filled with shocks in the style of modern horror, the movie is, all in all, a highly recommendable mind trip. There's another Irezumi from 1982 with a different plot, but this one, the first one, premiered in Japan today in 1966.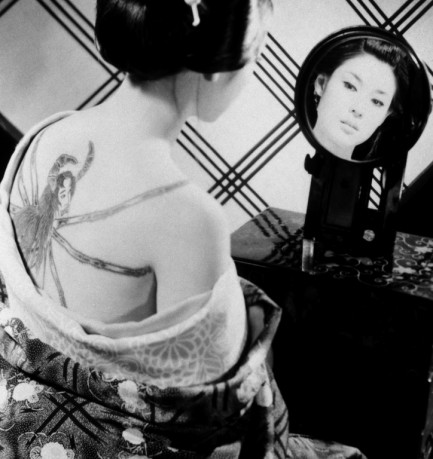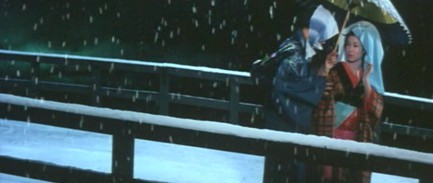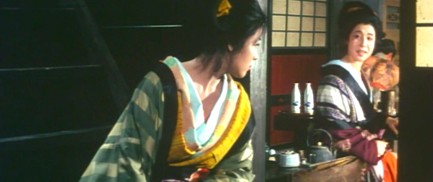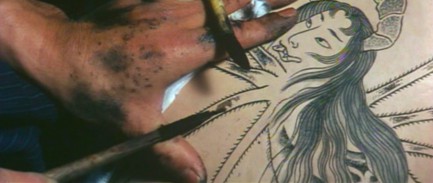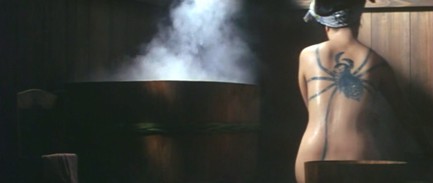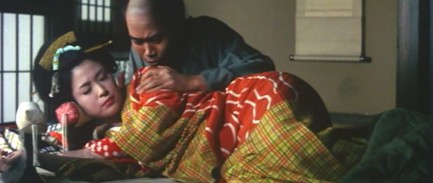 ---