Last one to leave turn out the lights.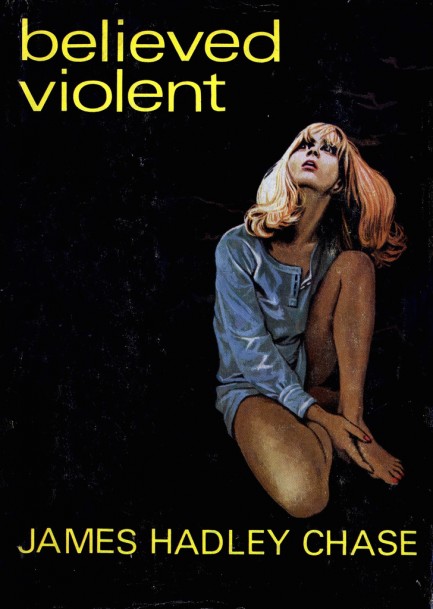 Above, a beautiful black dust jacket for James Hadley Chase's thriller Believed Violent, 1968, from British publisher Robert Hale Limited. Chase gets right into this one with an adulterous sex scene on the opening page, and serious repercussions resulting from the subsequent murder. The book evolves to become an espionage caper, with Russians willing to pay a fortune for the secret formula behind the manufacture of a revolutionary new metal. Against that backdrop you get the broken man behind the formula, a sadistic professional killer, a one-eyed henchman, a sex slave heroin addict whose eventual rebellion has pivotal consequences, and Chase's franchise character Frank Terrell. The art here, which is what we really wanted to show you, is from Barbara Walton. We've mentioned her only briefly but as you can see she was a top talent. We're going to get back to her a little later.
---
Eileen Walton proves she's just as talented as her sister.
Last week we shared a group of book covers that used shadows or silhouettes of Venetian blinds as a theme. We stumbled across one more on Flickr—George B. Mair's 1964 North African spy adventure Miss Turquoise. It's the second of his books starring David Grant, a character he based loosely on himself. The art is by Eileen Walton, sister of illustrator Barbara Walton, and she shows that talent ran in the family with this lovely moonlit tableau for Jarrold Publishing. Thanks to the original uploader, and see the other covers of this ilk here.
---
Put down that knife right this instant buster or you're seriously grounded.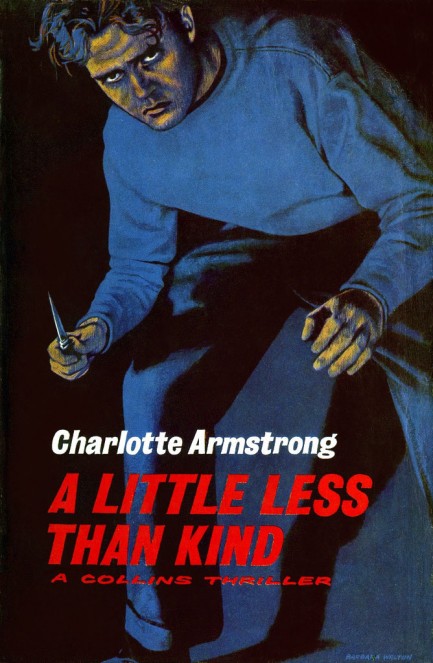 This great dust cover is by Barbara Walton, one of the best illustrators ever to take up a brush. She did most of her work in the sixties, seventies, and eighties, and was quite prolific along with her equally talented sister, so we'll be sure to get back to her a bit later. Charlotte Armstrong was an award winning mystery writer, the author of twenty-nine novels, and this one has a Shakespearean set-up as a young man decides that his father was murdered by his new stepfather. He has little evidence save for a cryptic note and a general belief that his mother should not have remarried as quickly as she did, so rather than go to the cops he plots his own brand of revenge. Problem is, he might be wrong in his basic assumption. The above hardback appeared in 1964 for the book's British run, and the Ace paperback edition below is from a year earlier in 1963.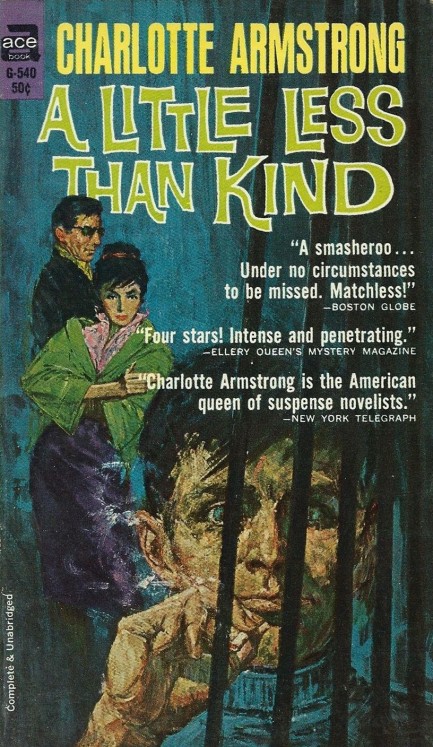 ---