Men's magazine explores the wide world of warm female bodies.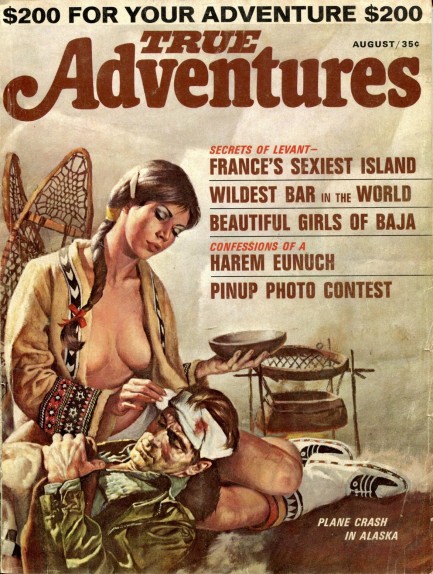 True Adventures may be one of the least adventurous mens magazines we've ever come across. While there is some action presented, mostly the focus in this August 1963 issue is on skin. From France's nudist mecca Île du Levant to the world's wildest bar in Tahiti to the "Belles of Baja" and stops in Greece and Peru the magazine endeavors to combine globe-trotting with just plain globes. It even offers up a feature on Alaskan eskimos—their term not ours—that features that old favorite of b-rate fiction: the girl who strips naked in order to share her body heat with a freezing man. All the tales in this magazine are entertaining and there's also very nice art by Basil Gogos and others. You'll find about thirty scans below. While you're enjoying those we're going to try to convince the Pulp Intl. girlfriends we're freezing.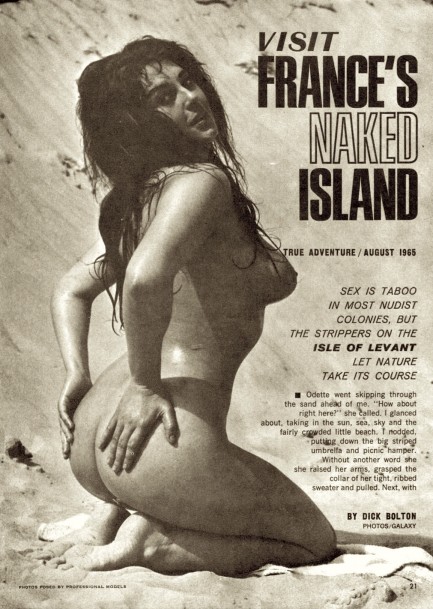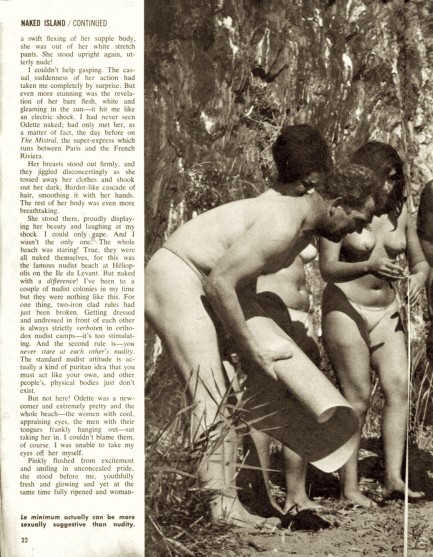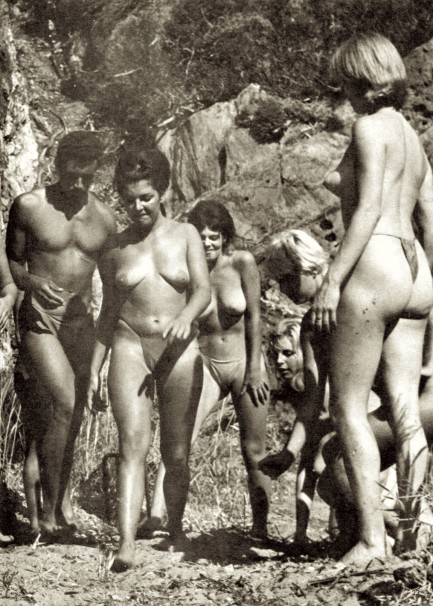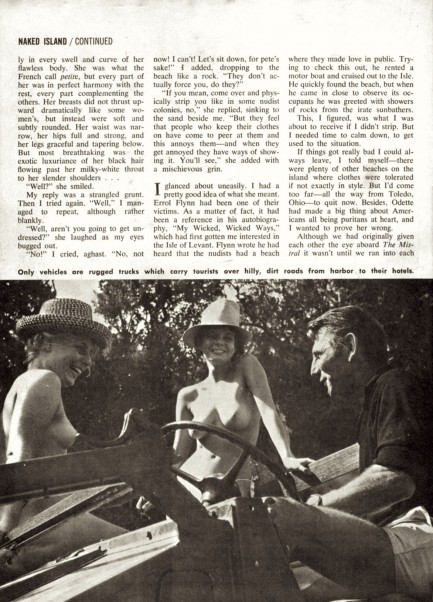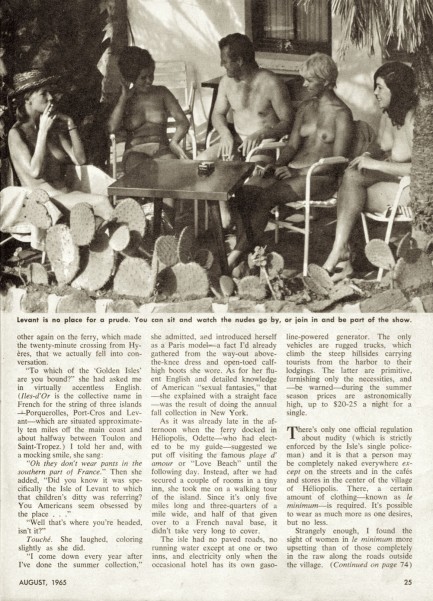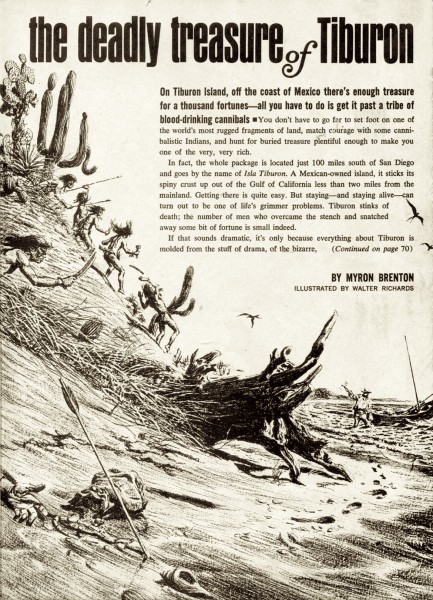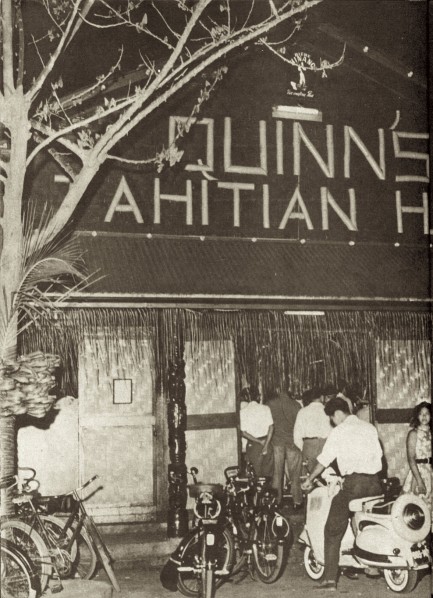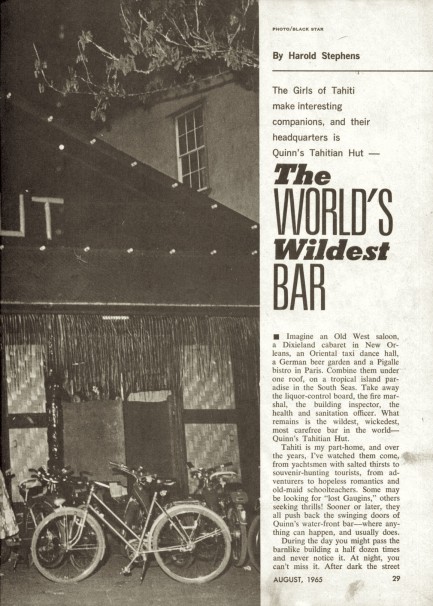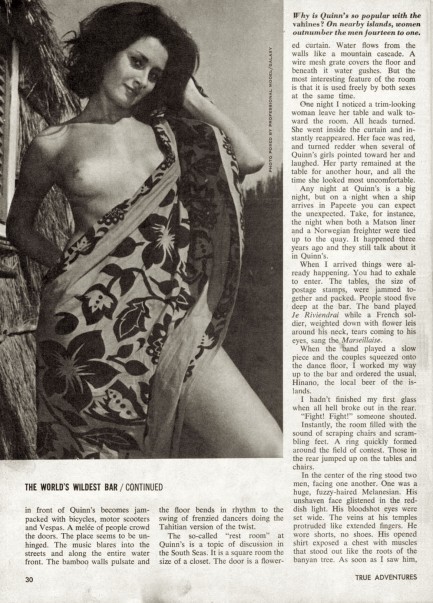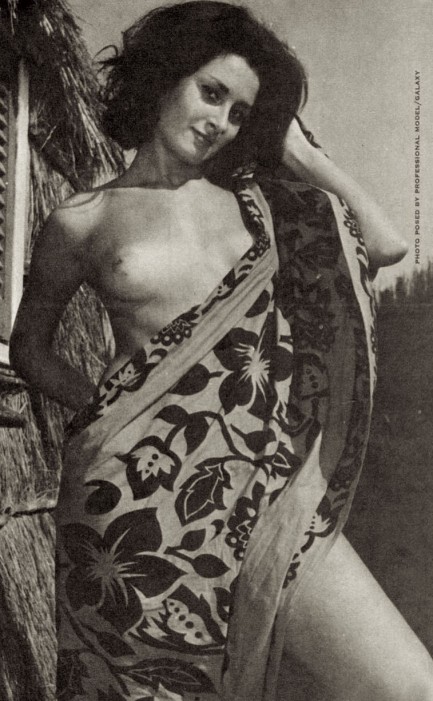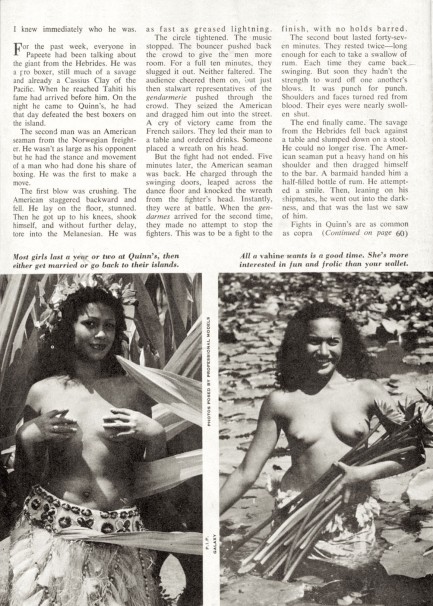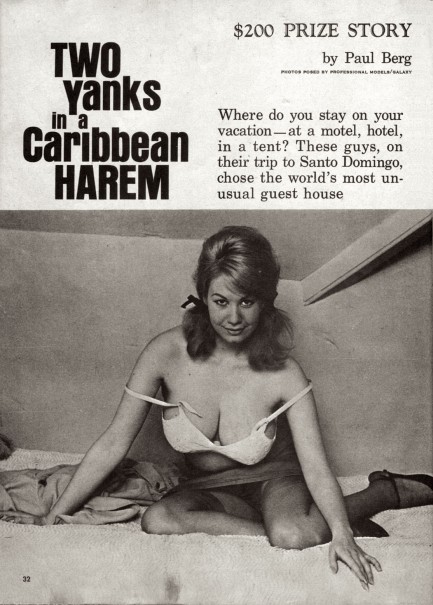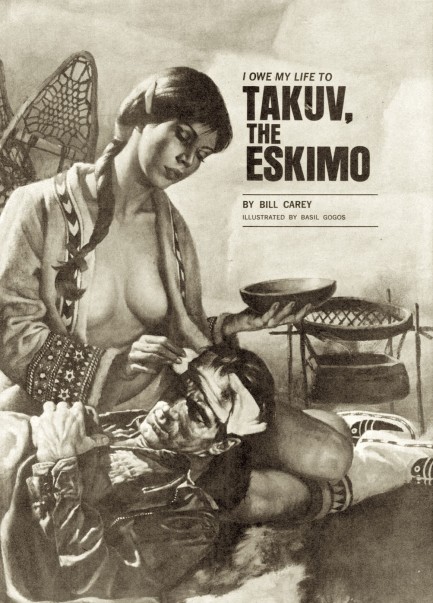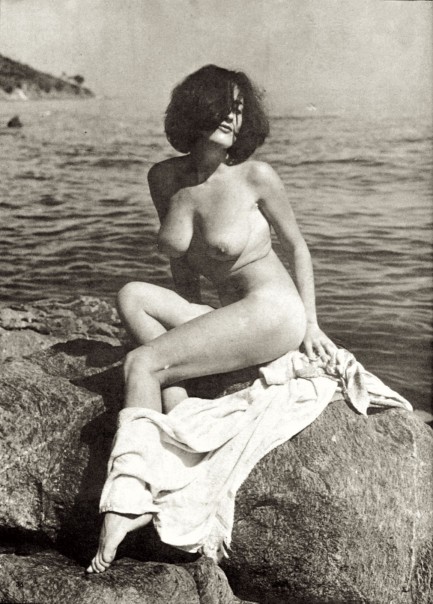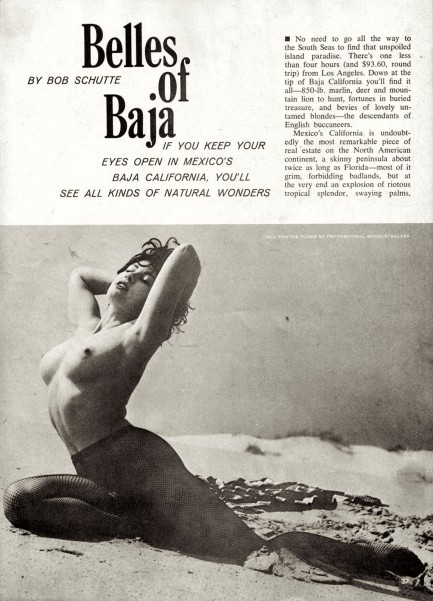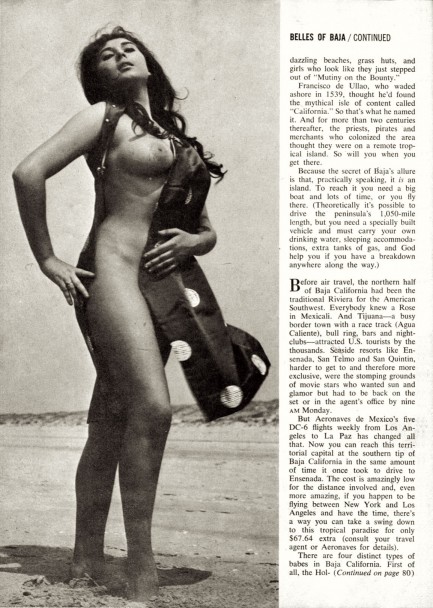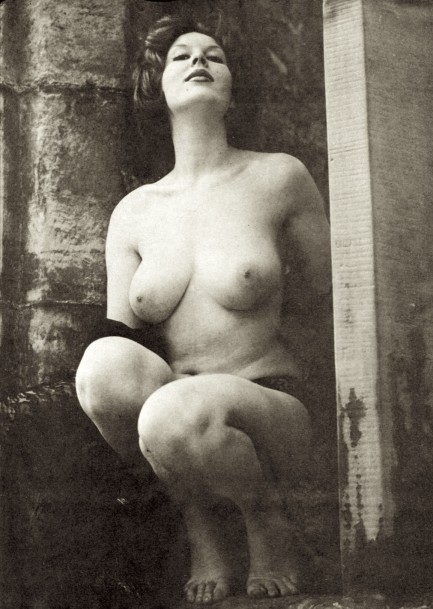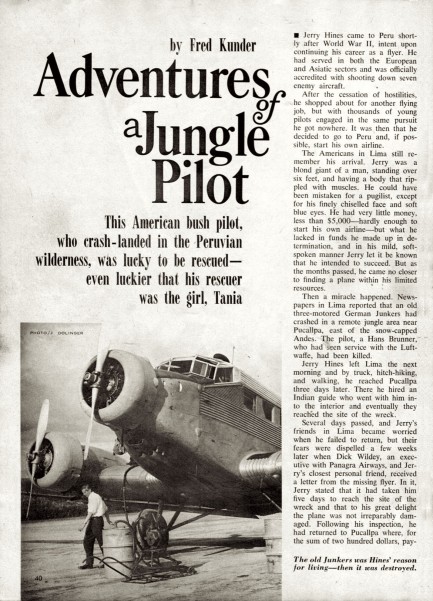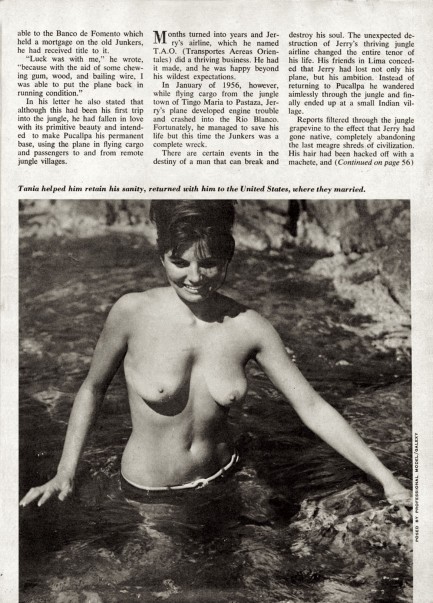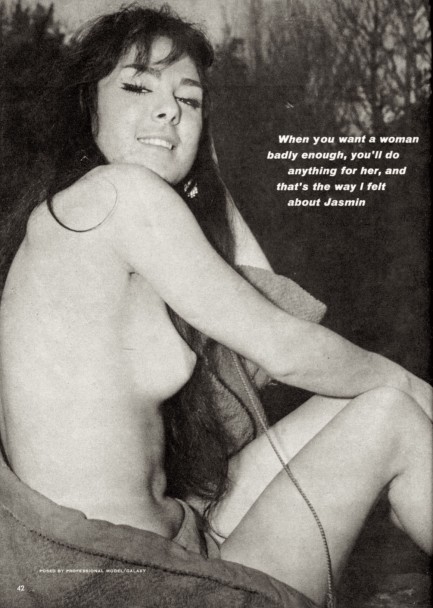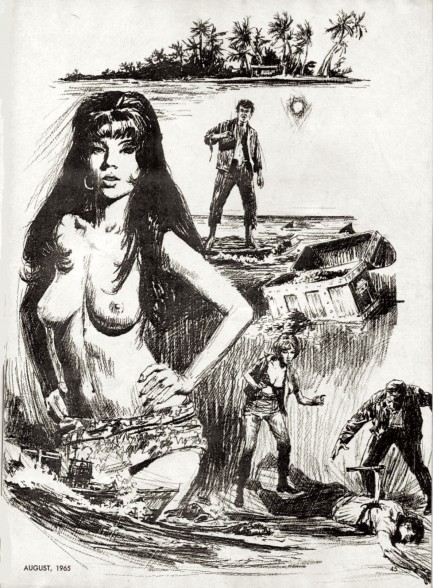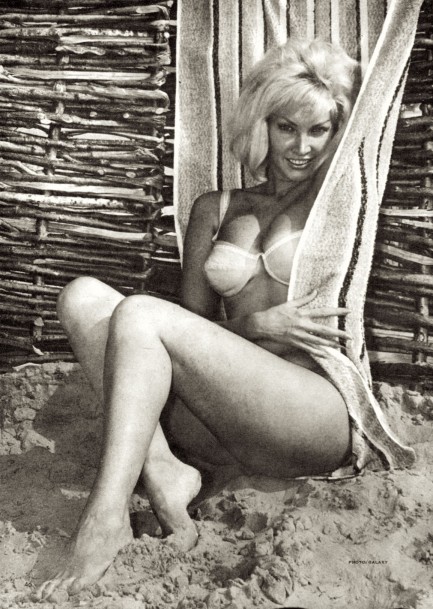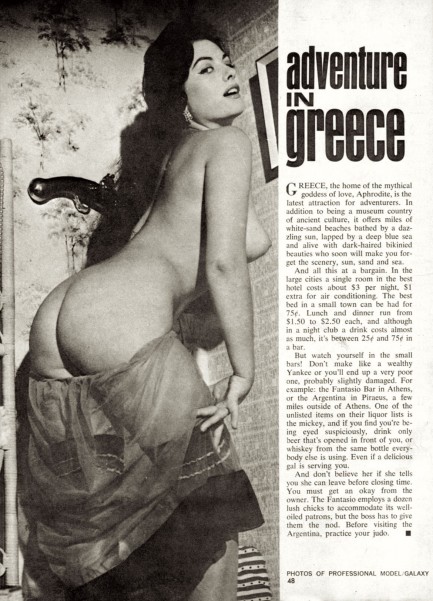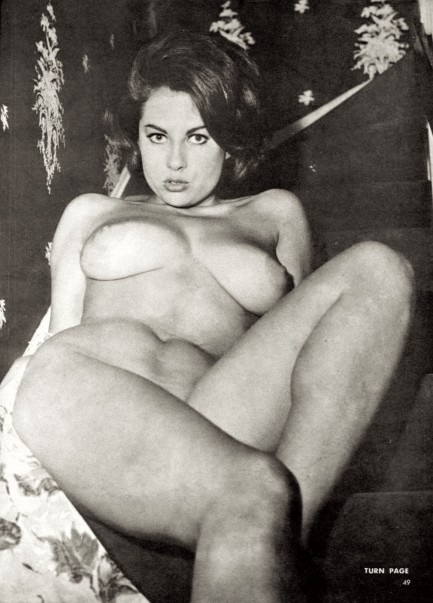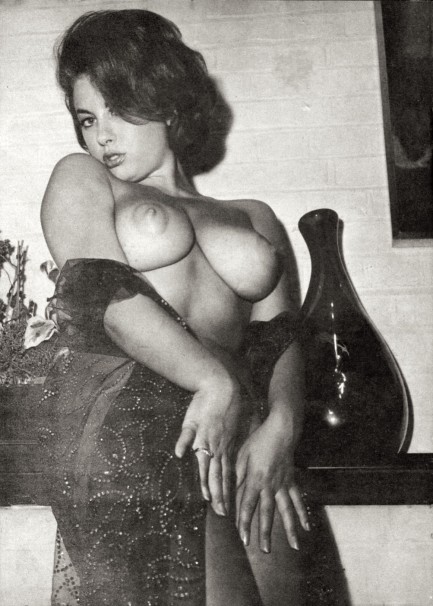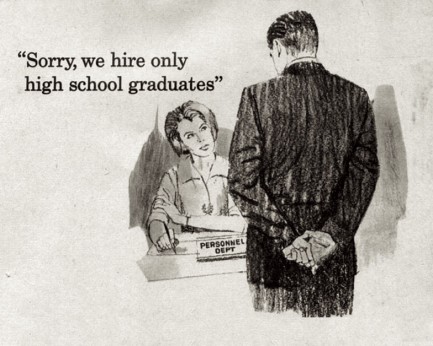 ---
You exasperate me earth woman! I want you out of my saucer. Pack up your shit and I'll drop you at your mom's.
Martians decide they want to study a thousand Earthlings, including protagonists David and Janice, with the eventual goal of turning the entire human species into love slaves. Sounds easy, but of course unpredictable consequences result. The rear of the novel describes the story as "unbelievable but possible." We think a better description would be, "Impossible, but you'll want to believe." 1960, with cover art from Basil Gogos.
---
The adventures of a lifetime.
Below are ten covers for Wildcat Adventures, a men's magazine that existed from 1959 to 1964. Its rarity makes it expensive, which is why we haven't bought any yet, but we'll keep our eyes open. Cover art is by John Duillo, Basil Gogos, and others. Thanks to menspulpmags.com for a few of these images, and you can see more there.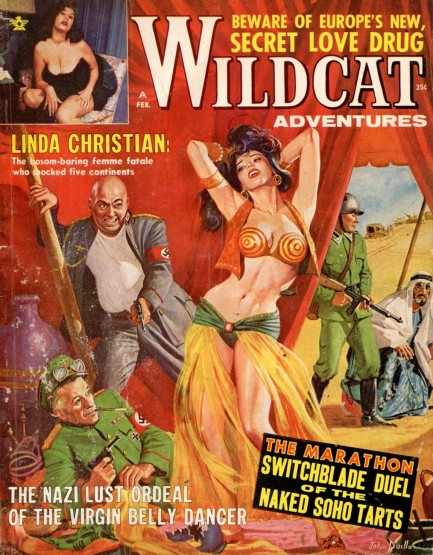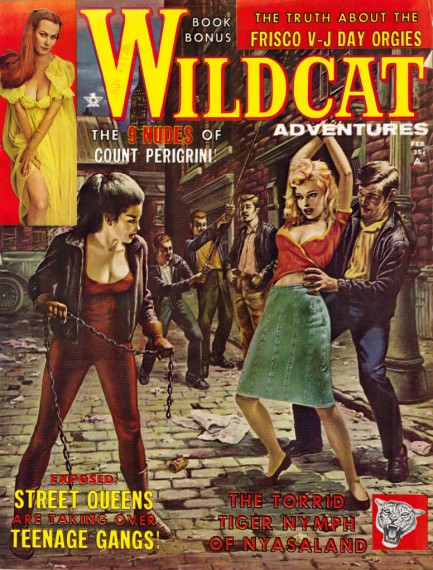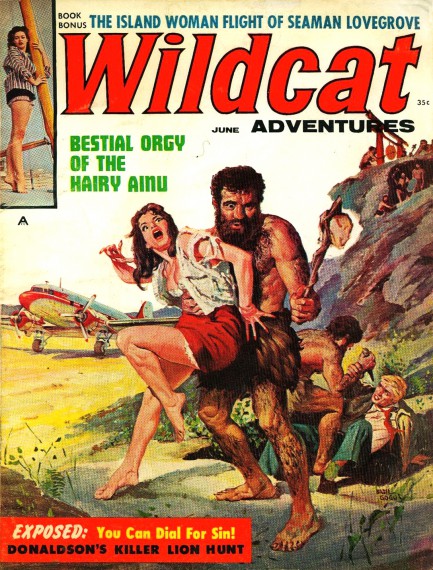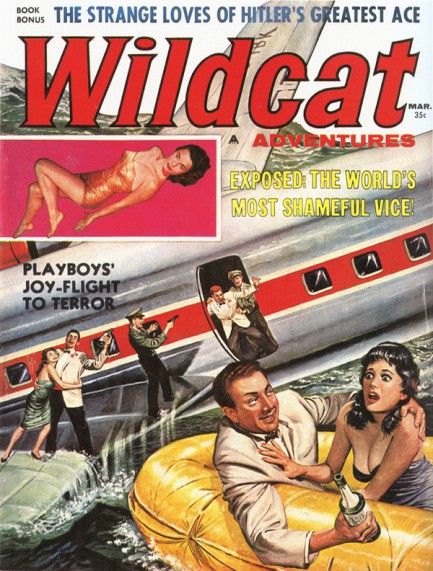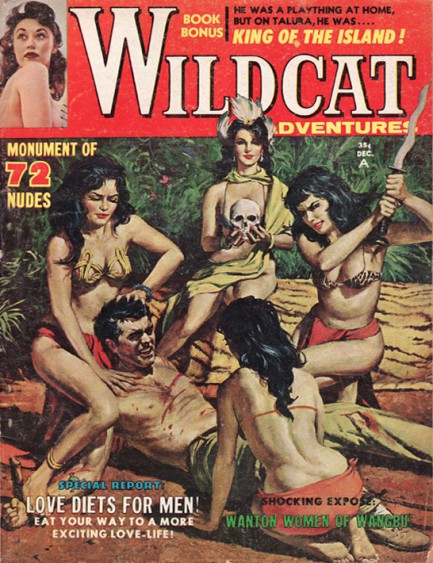 ---