Chambers offers Japanese fans a double dose of big screen sex.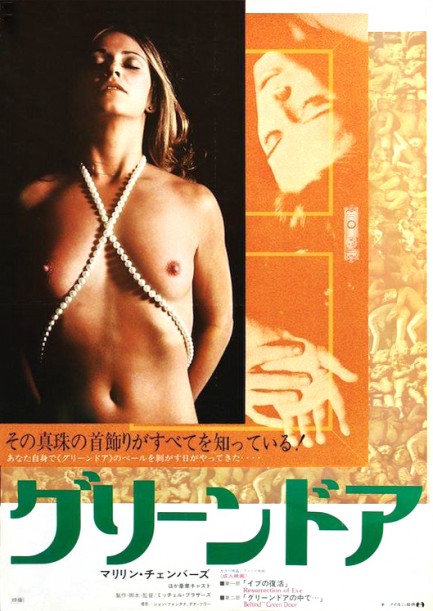 This nice poster was made to advertise the Marilyn Chambers movies Behind the Green Door and The Resurrection of Eve. Chambers is before our time, but we've gotten into her because, well, honestly, it's because she has great promo shots. Like this one. Or for that matter the one below. That makes her rare among early adult film stars, most of whom have few surviving promos of any quality. We've talked about that once or twice before. Chambers was more photographed probably because she was the most important performer of the porno chic era, that time during the early 1970s when adult films played in mainstream cinemas and it was considered cool—in New York at least—to have attended such screenings. During this brief pre-VHS, pre-internet period when porn was consumed in public cinemas with minimal shame, Chambers was a legitimate national celebrity. With the above poster we see that her popularity also extended to Japan. Behind the Green Door and The Resurrection of Eve premiered there, both separately and together, today in 1976.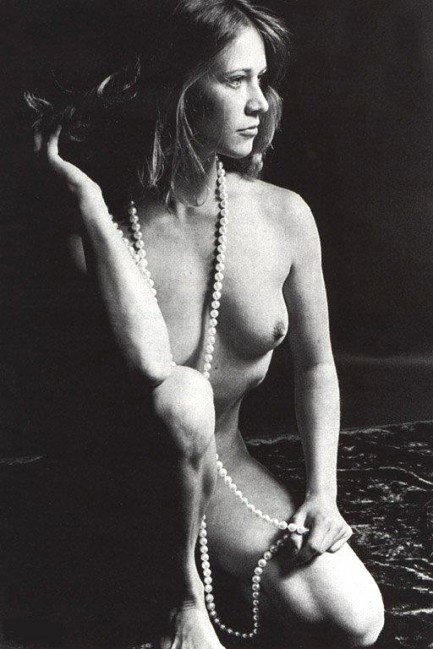 ---
The woman who redefined sex.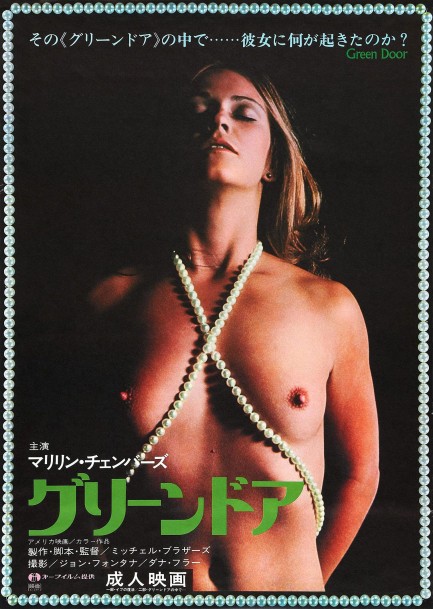 1972's Behind the Green Door was considered part of a porno chic movement—along with Devil in Miss Jones and Deep Throat—that brought porn into the mainstream. That mainstream now amounts to several billion dollars in profit a year, or as much as $97 billion, depending on whom you believe. But of course, profit and consumption are two different things. Most porn is consumed for free. But as to how widely viewed it really is, ask yourself this—what would you think of someone who claimed they had never seen a porno movie? The answer to that question tells you how pervasive it really is. The above poster, which features Marilyn Chambers symbolically wearing a pearl necklace arranged in a not-so-symbolic X, was produced for Behind the Green Door's Japanese run, which began today in 1976.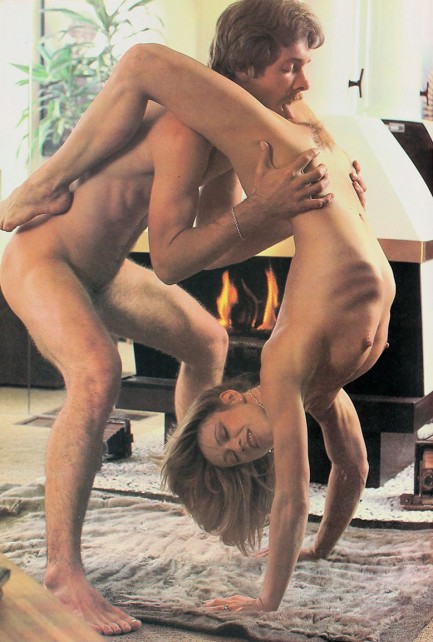 ---
When a woman says she's ready.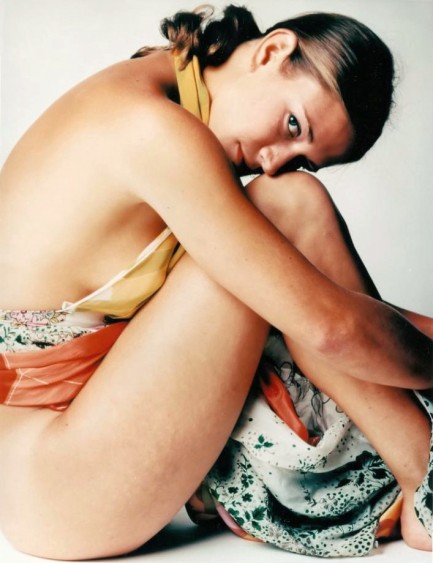 Above, a super rare promo photo of American actress Marilyn Chambers, who we've discussed several times previously. Chambers, who starred in the mainstream horror film Rabid but is better known as the girl from the porno films Behind the Green Door and Insatiable, was born today in 1952, and died in April 2009.
---