Step away from the controls, men. You've had your shot at running the world and the results speak for themselves.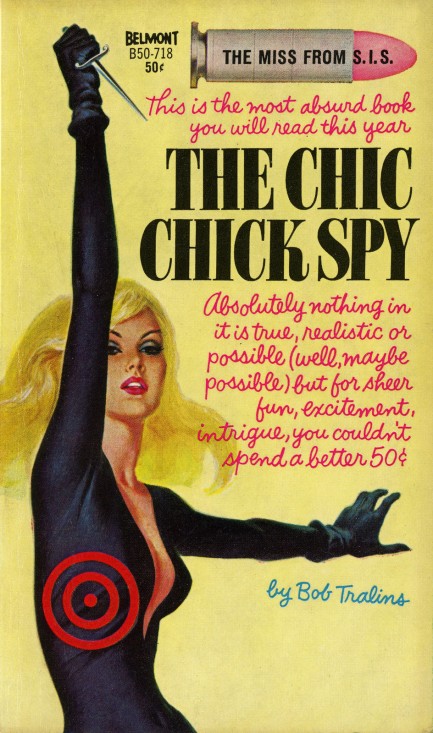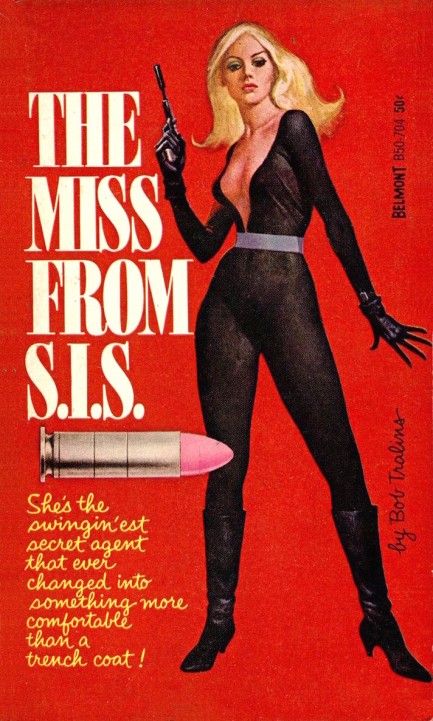 The James Bond book and movie franchises spawned an army of literary and cinematic spies with numerical and acronymic designations. The film we talked about yesterday is a good example, and 1964's television show The Man from U.N.C.L.E. is another. Author Bob Tralins joined in the fun in 1966 with his creation The Miss from S.I.S. The letters stood for the Society for International Security, and the group consisted of women—particularly lead spy Lee Crosley—cleaning up the mess men had made of the globe. Above you see the three entries in the series with their great cover art that is, amazingly, uncredited. We'll keep digging for info. In the meantime, more Bob Tralins here.
---
It's kill or be killed.
Above, unusually gritty cover art by A. Leslie Ross for William Wiegand's 1960 prison riot novel The Incorrigibles, first published in 1959 as The Treatment Man

. Inspired by the Jackson, Michigan prison riot of 1952, the original title gives a clue to the novel's contents—a psychologist who believes in rehabilitation is confronted by a riot in what had seemed an orderly prison. Good men are defeated and ulterior motives emerge. As the cover says, the book was an award winner.




---