Mid-century paperbacks and the many sides of erotic dance.
We've seen more paperback covers featuring dancers than we can count. No surprise—they are after all an essential element of crime fiction, and many of the covers depicting them are excellent. But as you might imagine, novels that feature strippers, showgirls, and burlesque dancers as characters also fall into the sleaze genre quite often, which in turn makes for a lot of low budget cover work. So we have the full range for you today in a collection depicting the kinetic art of stage dancing, with illustrations from Mitchell Hooks, Bernard Safran, Robert Maguire, Robert McGinnis, Gene Bilbrew, Doug Weaver, and others, as well as numerous unknowns. Enjoy.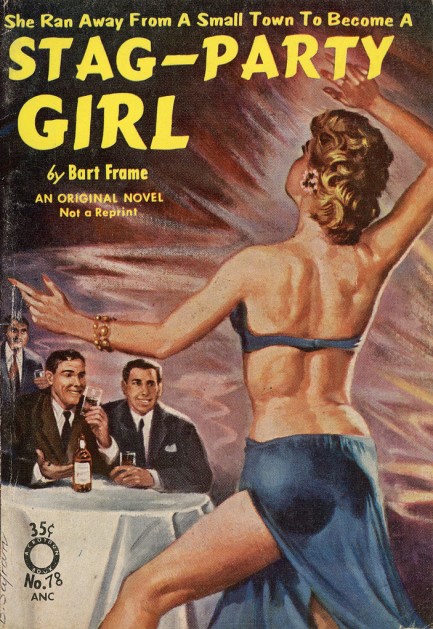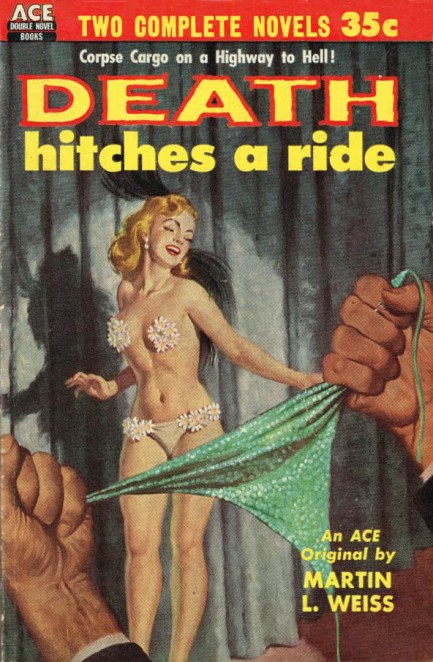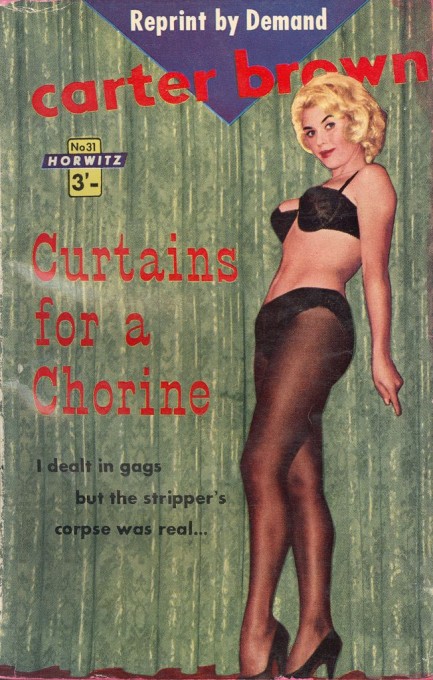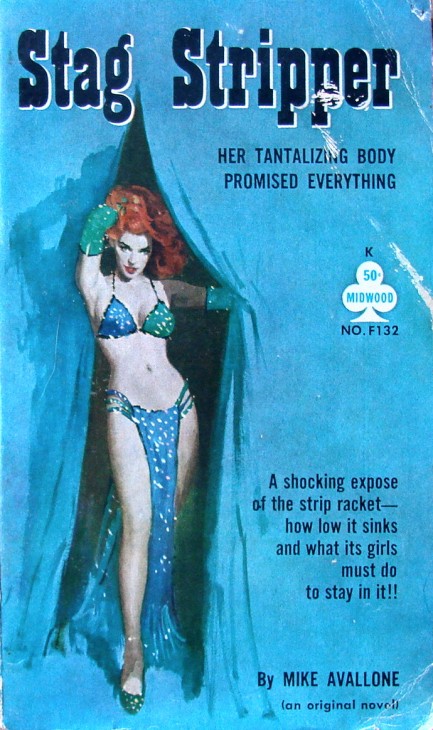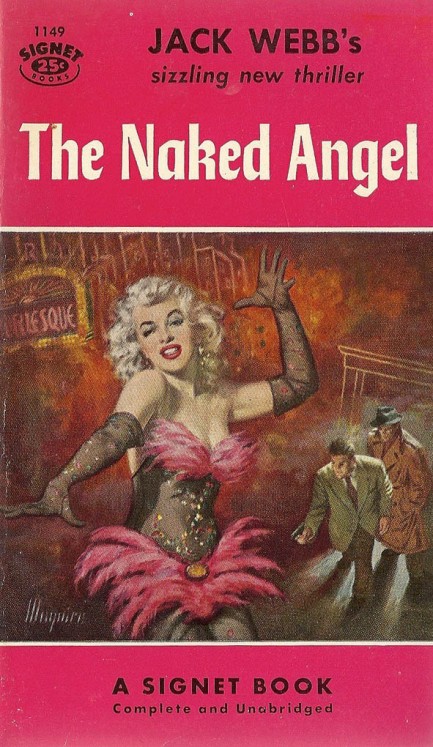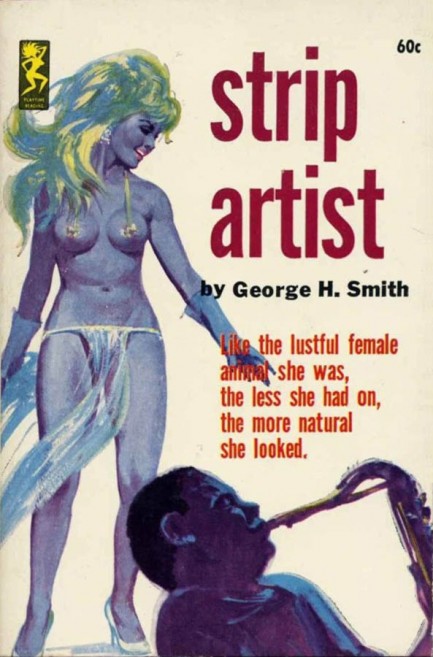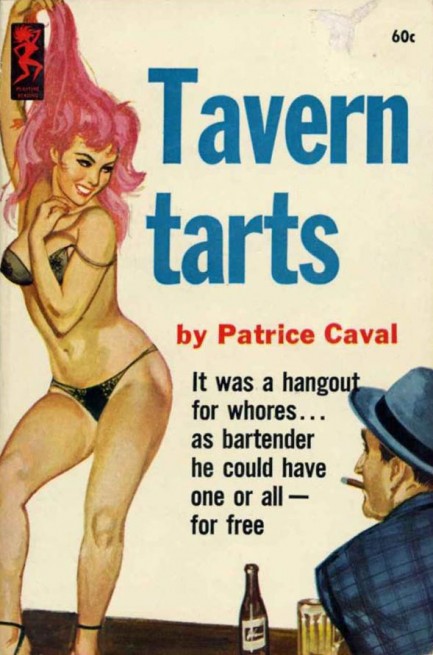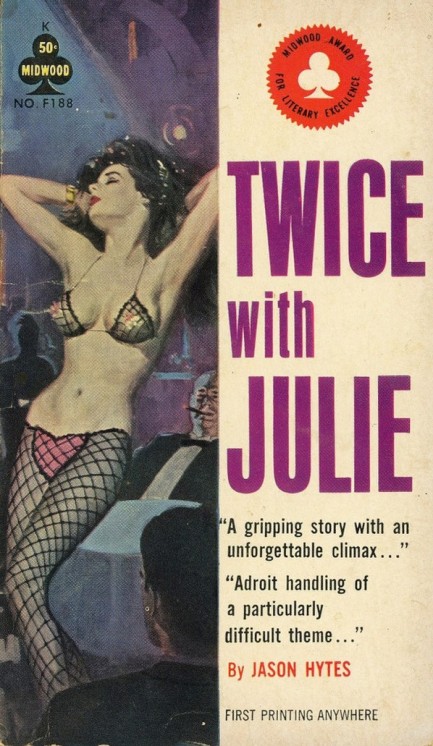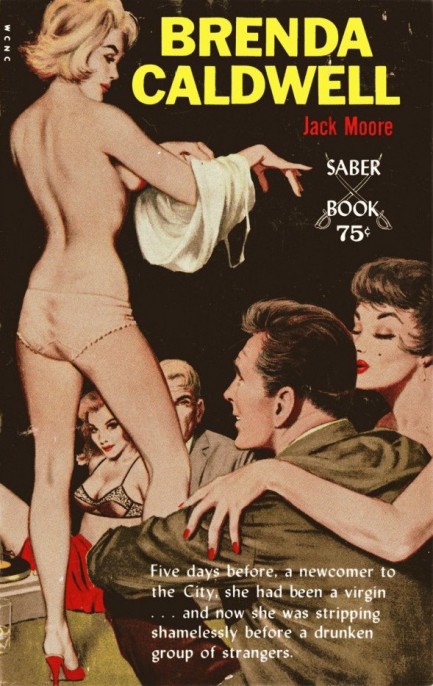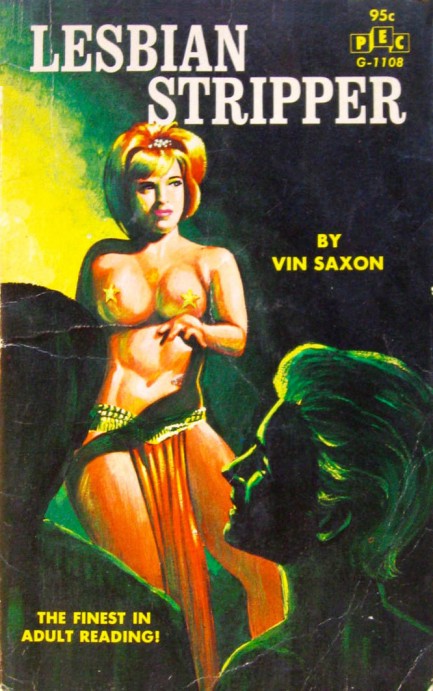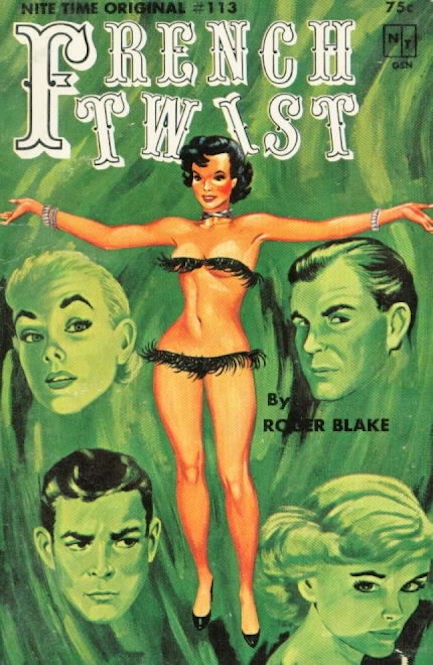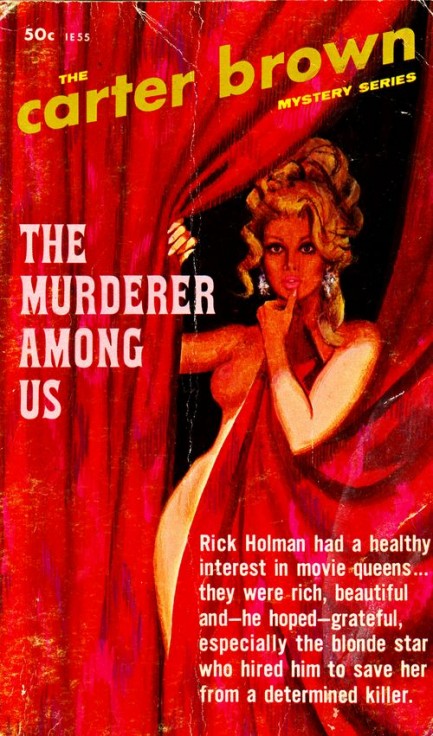 ---
Baby, you are something special. And to imagine I once thought a quality spread only referred to the stock market.
They say money can't buy love, but it can certainly buy a reasonable facsimile. That's not our opinion—that's empirical reality. It works even if you're even as old as this guy. Gordon Semple, aka William Neubauer, Norman Bligh, et al., explores the theme of love-for-money in Love-Crazy Millionaire, as a rich man gets tangled up with a woman who's decided it's time to get ahead in life. It comes from Croydon Publishing Company, and the excellent cover art is by Bernard Safran, who we need to feature more often. 1954 copyright on this.
And now, the top 20 financial terms that sound sexual but aren't:
17: Horizontal acquisition
13: In-service withdrawal
10: Jointly and severally
1: Endowment


---