Monroe as always is top Billed.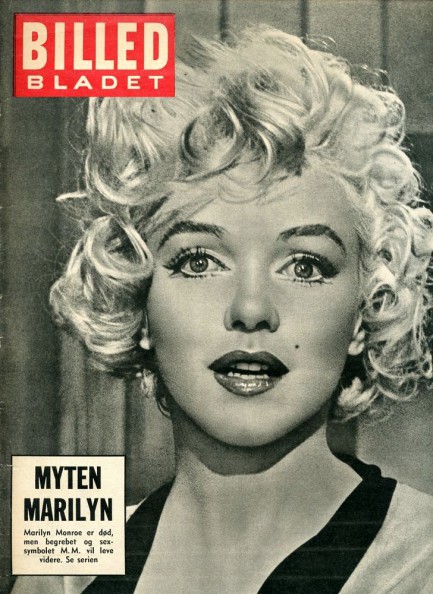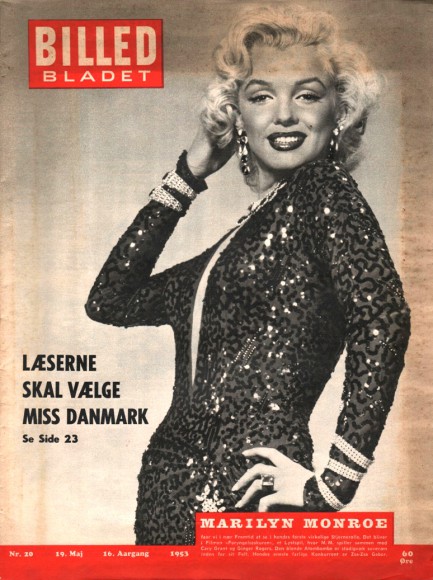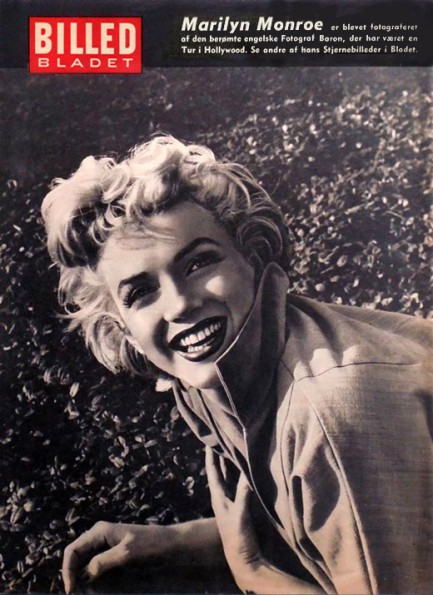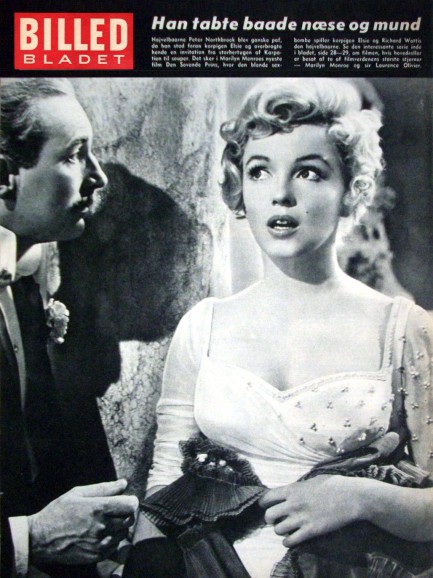 Above, four more Marilyn Monroe covers of the Danish magazine Billed Bladet, with the first example published after her overdose, declaring that the "myten" may be dead but the "sex-symboliet" will live on. Who says Danish is hard to learn?
---
The sun never set on Marilyn Monroe.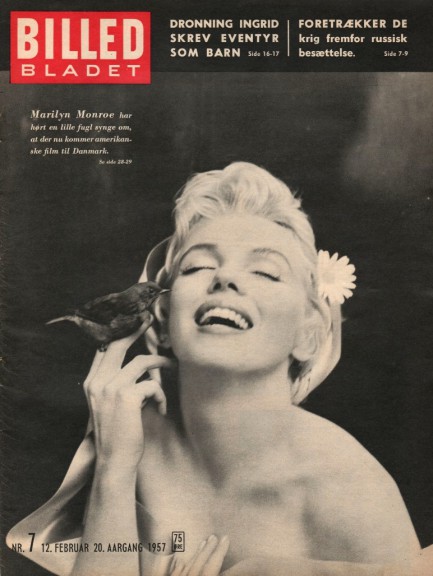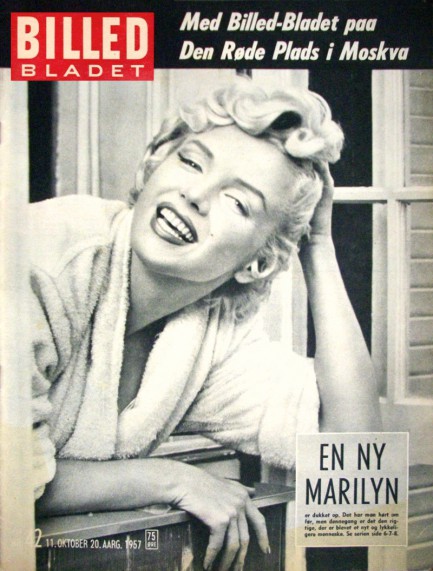 Start a pulp website and Marilyn is inevitable. If Pulp Intl. were nothing but Marilyn Monroe every day we wouldn't exhaust our material for ten years. She was a 24/7 365 obsession for the global press—and a prediction of the pervasiveness of celebrity coverage in the internet age. But in a sky full of lights, she still shines brightest. Below, Marilyn beams from four covers of the Danish culture mag Billed Bladet, circa 1952 to 1957. You'll be seeing her here at least a thousand more times.
---