There's nothing like the real things.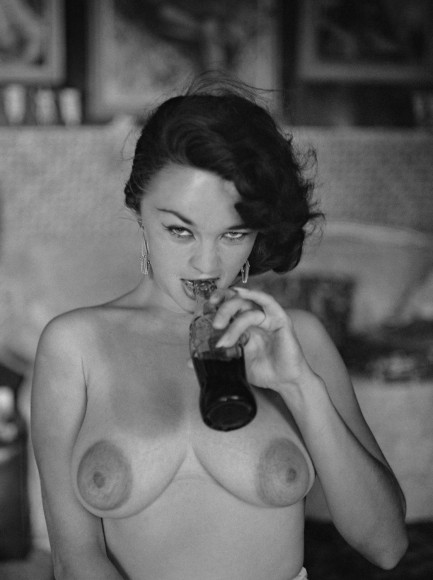 Above is a photo of 1950's model, singer, and burlesque dancer Bonnie Logan turning a bottle of Coke into an adult beverage. Talk about the benefits of free advertising. In public the execs at Coke were probably like, this is unconscionable behavior from Logan, but in private were fist bumping and lighting up cigars. Logan could make anything look dirty. As a model she was dangerously sultry, possessing the ability to make a glance seem laden with sexual meaning. This photo is a good example. Even if she didn't have the bottle her expression alone would give you a funny feeling south of the equator. We have more shots below, and we have to tell you—she must have been really thirsty, because she gets pretty freaky with this Coke bottle. Don't say we didn't try to prepare you. You can see another photo of Logan steaming up the camera here. Also, if you want to see a different mid-century model do amazing things with a Coke bottle, check out Arline Hunter here.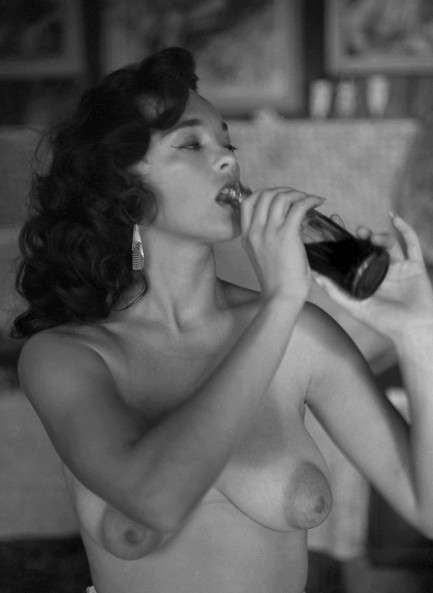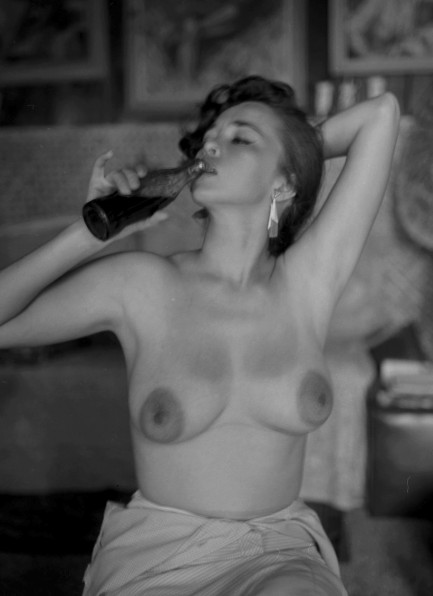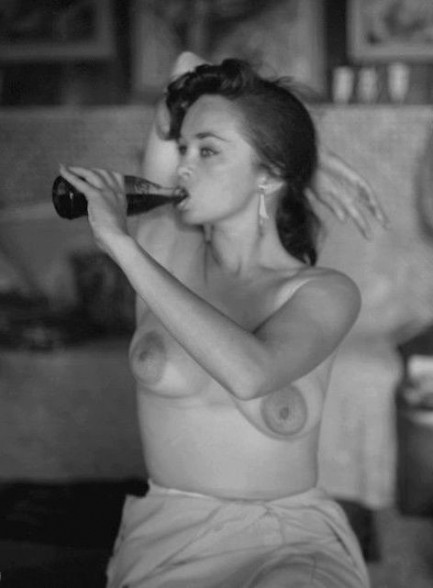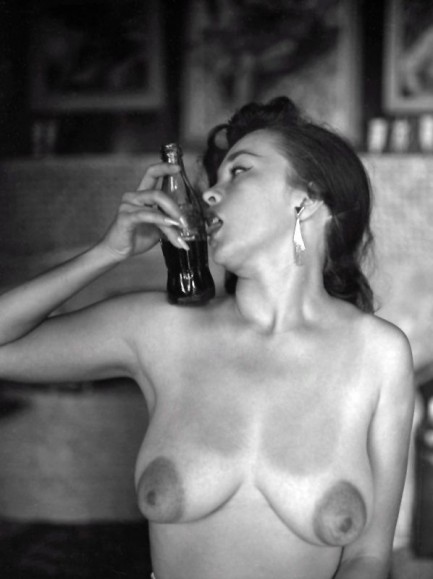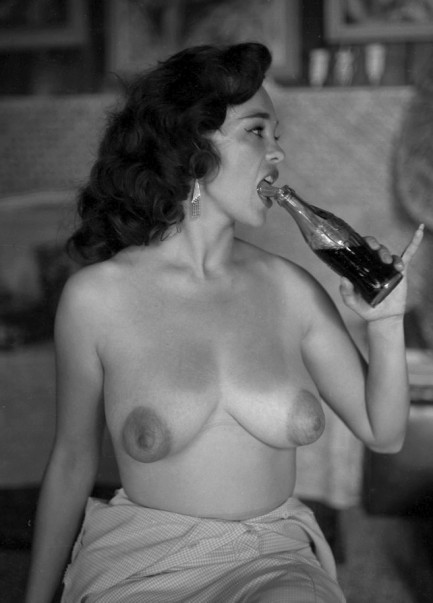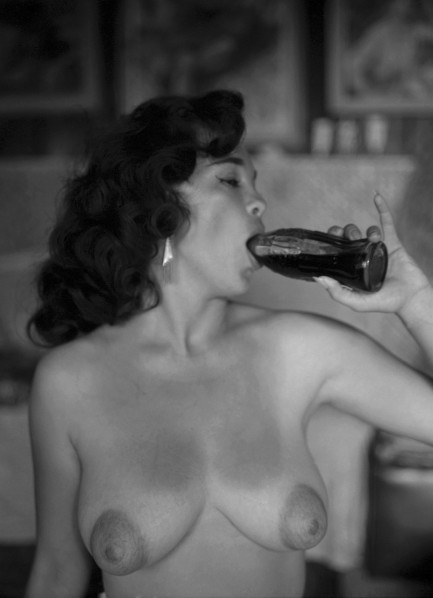 ---
She paints a memorable picture.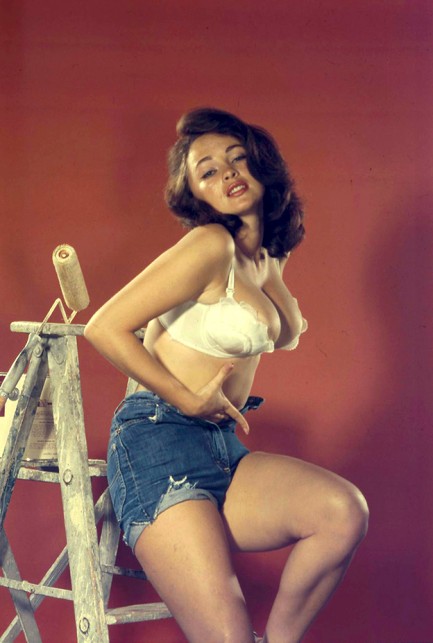 Bonnie Logan, née Bonnie Bakken, was a glamour model of the 1950s and 1960s who as of last year was still making public appearances in her late 80s. She starred inside and on the covers of scores of magazines, including Adam (the U.S. version), Man, Photo-Rama, Knight and many others. When you hear people say women were curvier back in the day,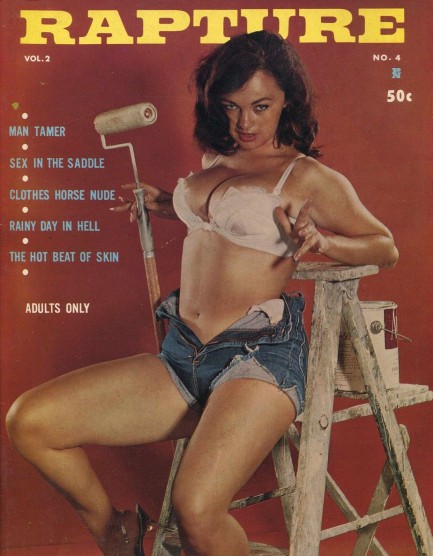 they're thinking of women like Logan, who had 40-24-37 measurements and had to wear custom bras. During her heyday she also sang, appearing regularly at the Floating Island Lounge in Los Angeles. She moved into burlesque and in that capacity traveled all the way to Japan, where, strangely, she was once clobbered on the head by a bat-wielding American hater. Of that incident she said, "I wore an elaborate blond wig at the time, and I used to tuck my real hair underneath it. That happened to be where the bat hit me. It probably saved my life." The sultry shot of her at top comes from a session that provided the cover for the issue of Rapture you see above and right. The magazine is from 1962, which helps us date the photo somewhat, but we're thinking the session occurred a bit earlier, say around 1960.
---