Pacino arrives in Korea in a hail of bullets.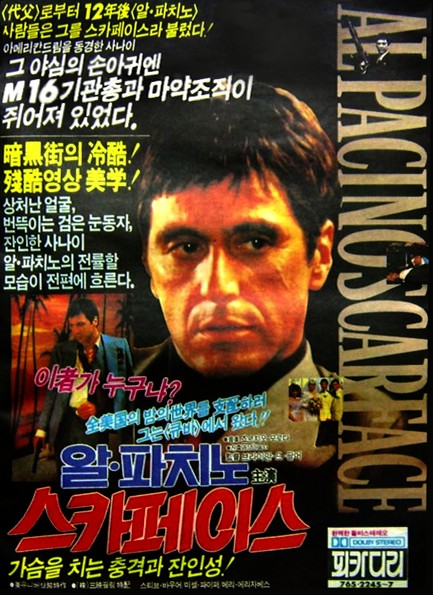 Something completely different today, this is a South Korean poster for the 1983 Brian De Palma thriller Scarface, which didn't open there until December 1984. We have no idea what all that info packed on the poster says. Maybe something about how this is the most violence to hit Korean shores since the end of the war. The image, by the way, is not a nice clean scan, but rather a digital photo shot through a store window. It looks pretty good, though, no? Anyway, we have others and maybe we'll share those later.

---
I want the world, chico, and everything in it.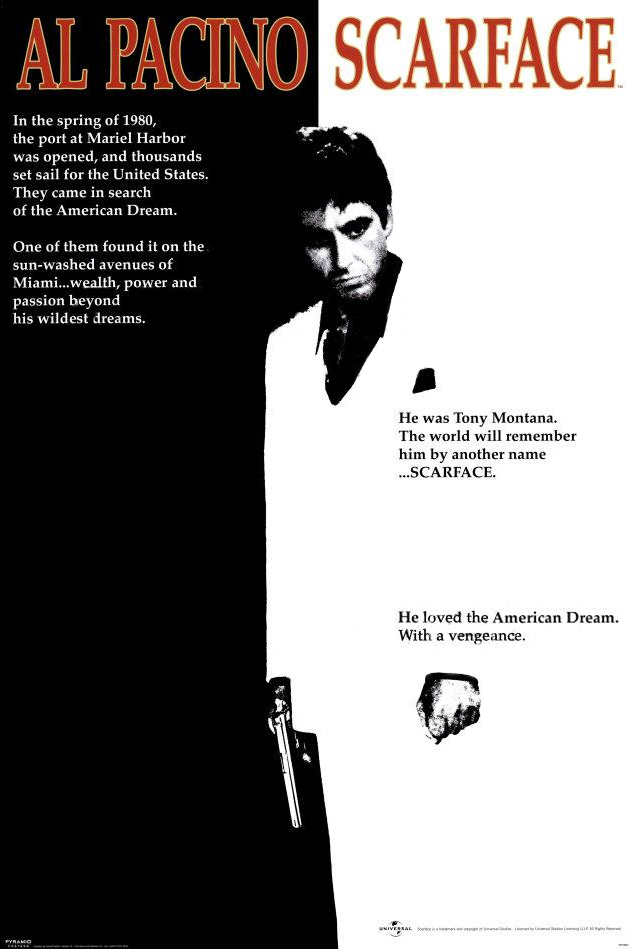 It was called Scarface, but it had nothing to do with Howard Hawks' 1932 classic. No, this version was a big, beautiful, transgressive mess cooked up by Oliver Stone, directed by Brian de Palma, and brought to life by Al Pacino, with an icy assist from Michelle Pfieffer. You couldn't take your eyes off it, even during the gut-wrenching chainsaw scene. When this post-gangster epic ended in a storm of cordite, coke dust, sparks, and blood spray, you realized you'd barely breathed during the final ten minutes. Many critics panned it, yet it established its own cinematic cult and, we think it's fair to say, will remain relevant for a very long time. Even its promo art is among the most iconic in film history. We've posted one above, and two lesser-known versions below. Scarface premiered today in 1983.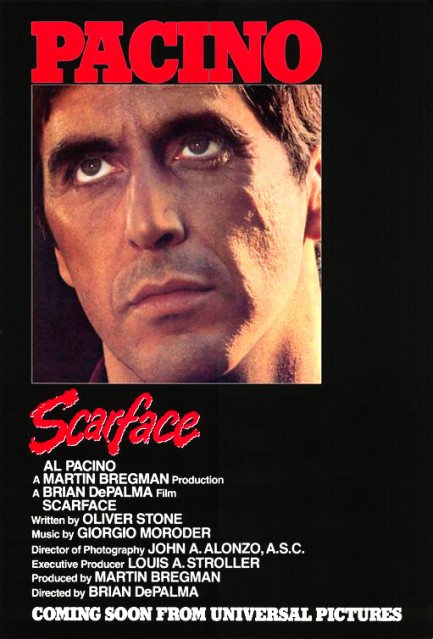 ---