Bilateral cooperation produces great results.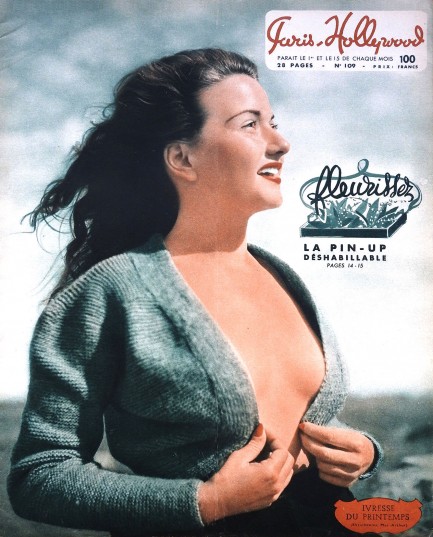 Above are assorted scans from Paris-Hollywood #109 published in 1951. The cover is an Ektachrome photo credited to Mac Arthur, who's a new name for us. The centerfold déshabillable (undressable)—which is the main selling point of this magazine—was painted by Raymond Brenot under his pseudonym Carols. The rest of content features photos by Serge de Sazo, Stephen Glass, and others, of French cabaret dancers, nearly all of them forgotten today, but fondly memorialized thanks to this magazine. We have more. Just click the keywords below.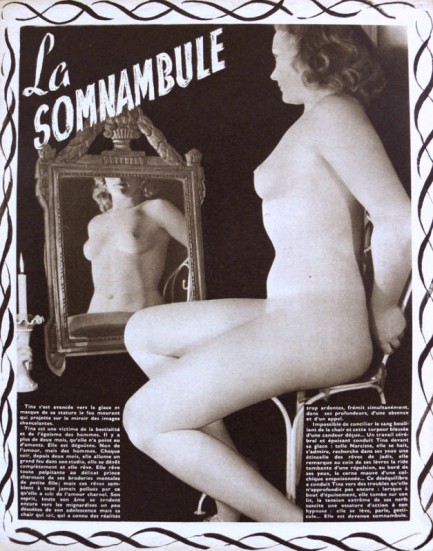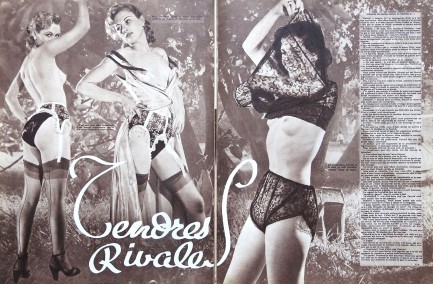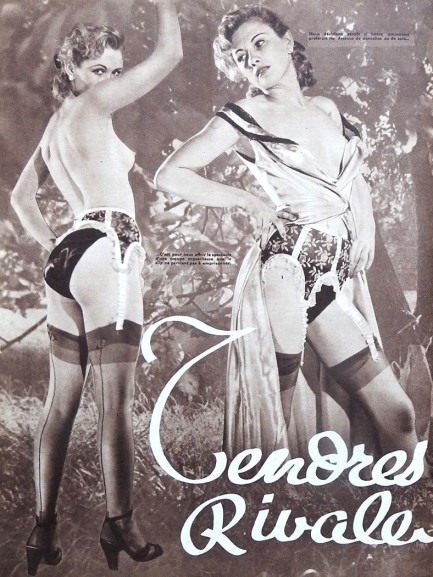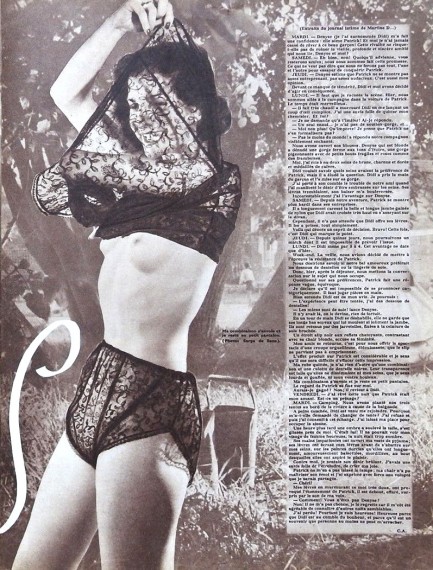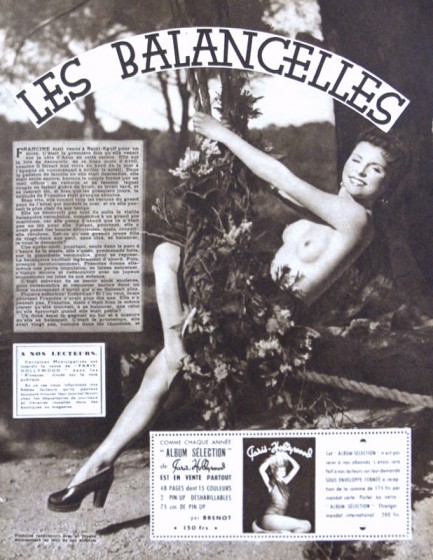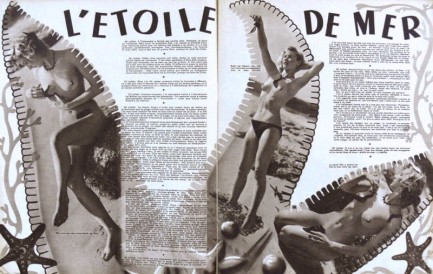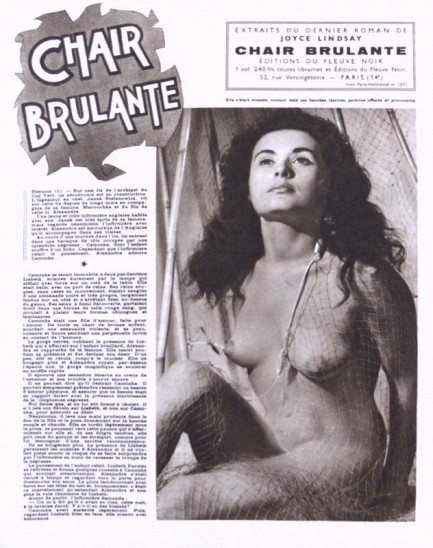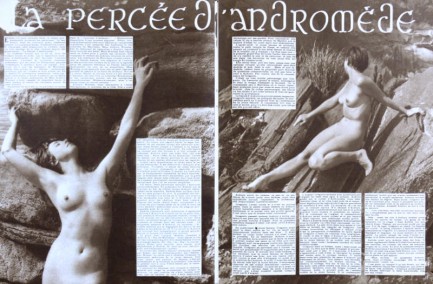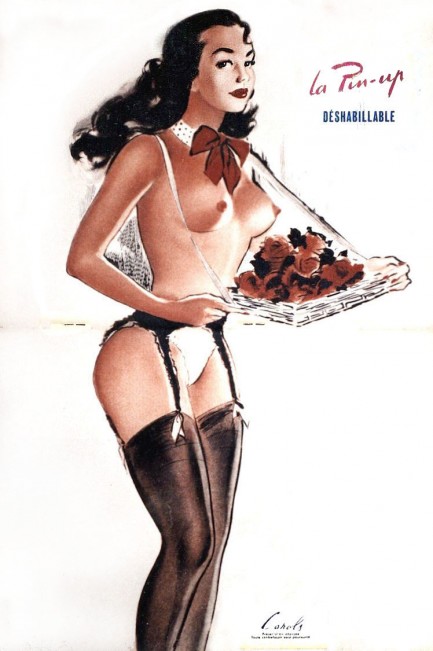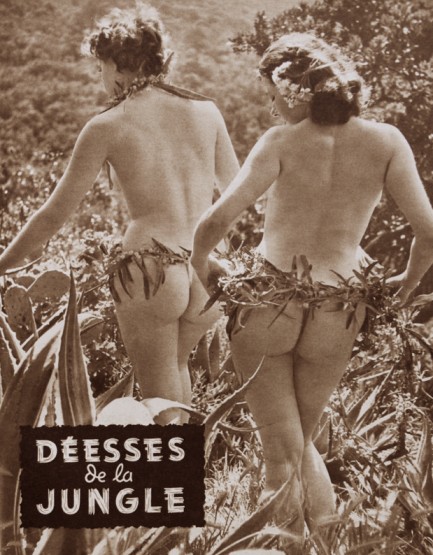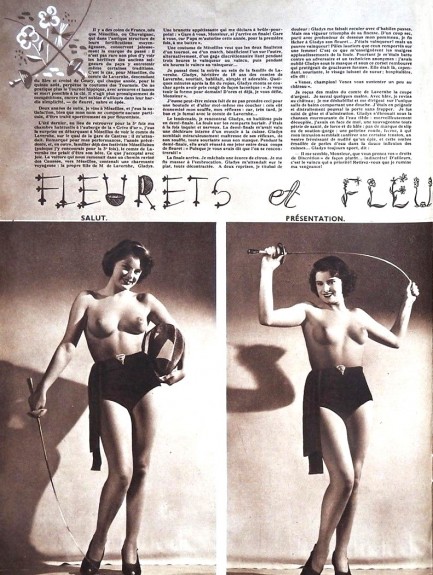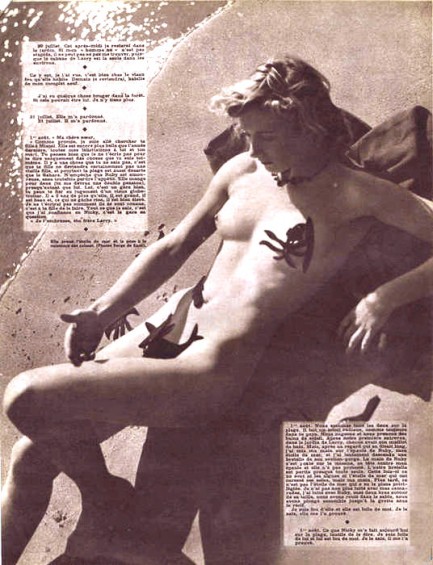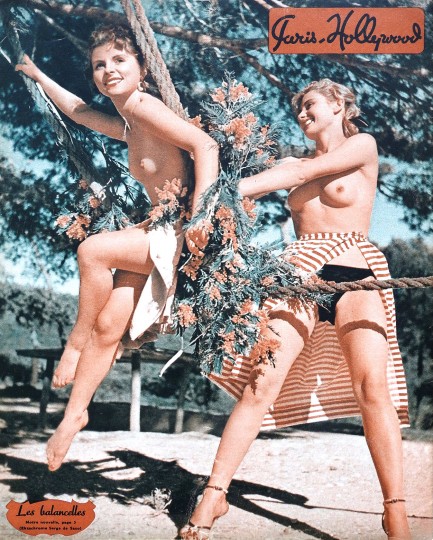 ---
The garden of Earthly delights.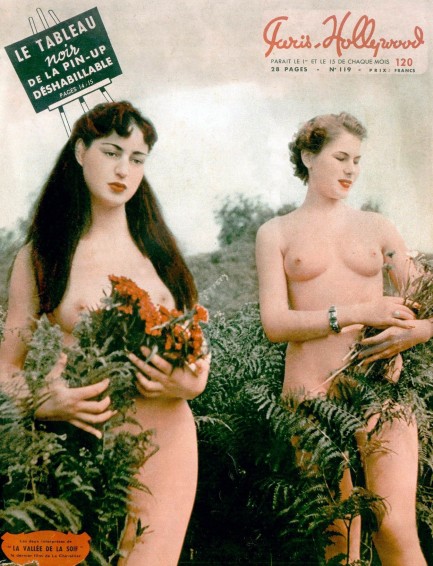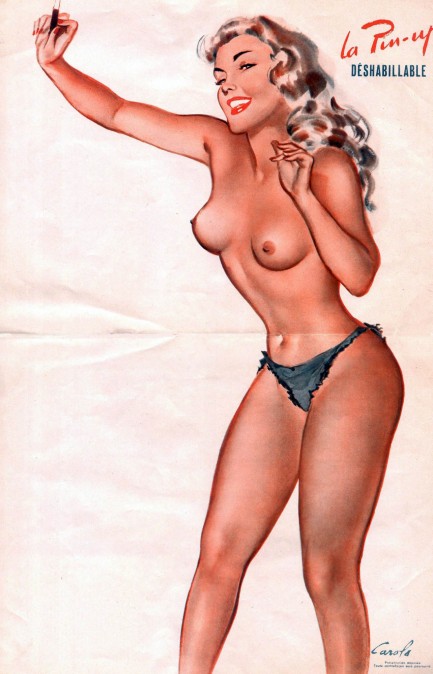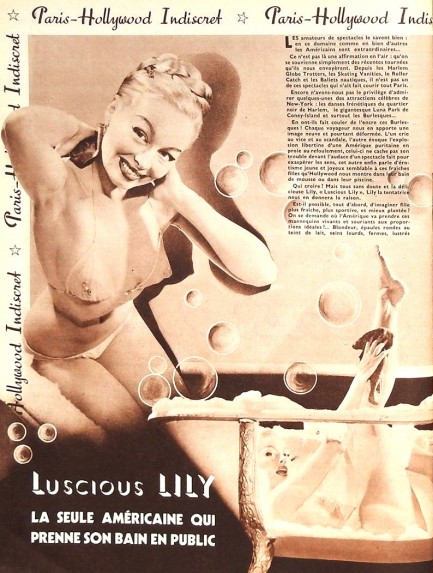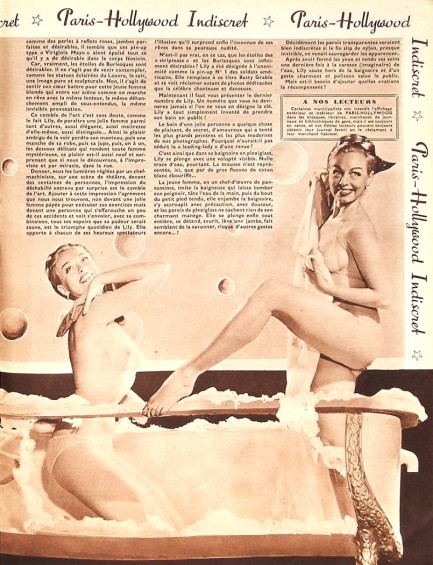 Above, the covers, centerfold, and two other interior pages of Paris-Hollywood #119, published 1951. The covers consist of two photographs from the series "La vallée de la soif" by Jacques Le Chevallier. The centerfold déshabillable—i.e. it undresses—is by Carols, who was actually Raymond Brenot under a pseudonym. And the two other pages feature burlesque goddess Lili St. Cyr. There's so much more in the magazine worth seeing, but today we're only covering the most important stuff. See another Carols here, and three more undressing centerfolds by Roger Brard here, here, and here.
---
Paris-Hollywood magazine made teasing a fine art.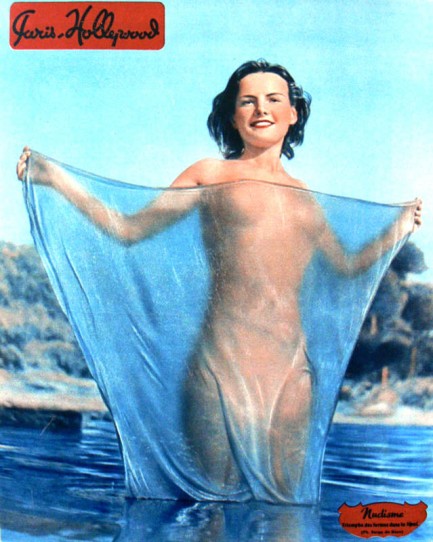 Above are the front and rear covers of another Paris-Hollywood, which we've mentioned before is one of our favorite vintage erotic mags. Below is one of their famous semi-transparent centerfolds, along with some nude-o-licious interior pages. We explained how the centerfolds work in our last post on this magazine, so feel free to click on over there and have a peek. We have a few more Paris-Hollywoods we'll post pretty soon.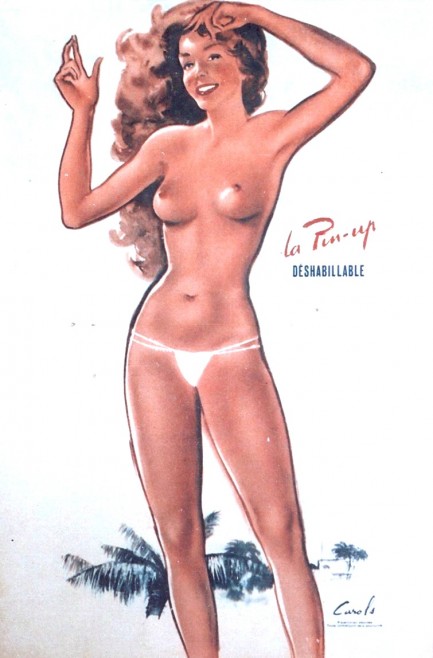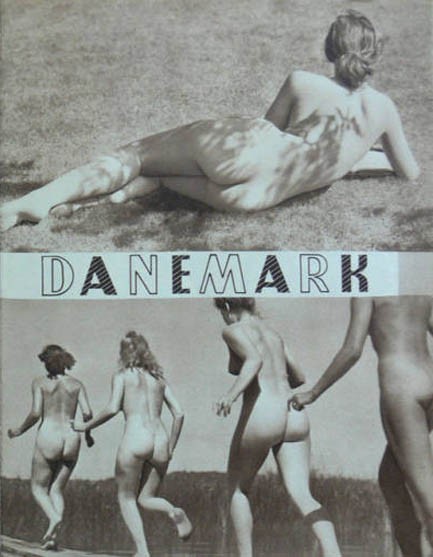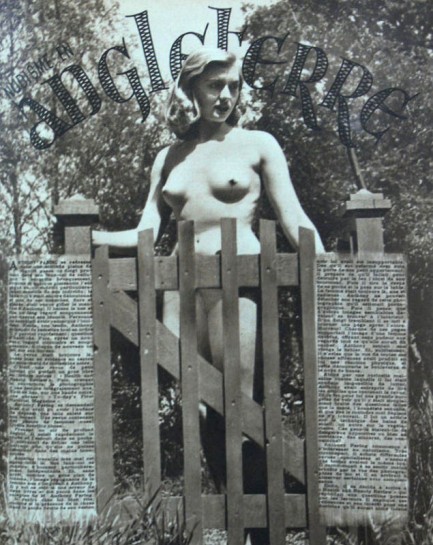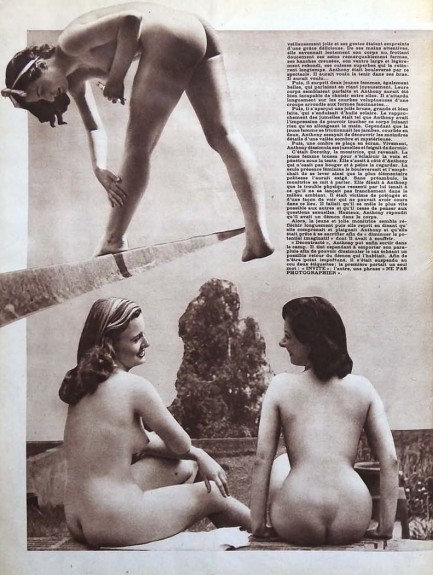 ---