A thousand miles out to sea there's nobody to help you if you can't help yourself.
Above, a Bill Johnson cover for the Charles Williams thriller Dead Calm, originally published in hardback in 1963 with this Avon paperback coming in '65. We love this cover. It gets more interesting the more you look at it. As for the story, it deviates from the 1989 Nicole Kidman movie in several important ways, including the number of characters, the approach the heroine Rae takes toward being stranded on a sailboat in the middle of the South Pacific with a madman, and the climax. The movie is excellent, of course, but it's interesting the choices screenwriters make. In the movie Rae uses sex as part of her arsenal but Williams has more imagination than that—or less, depending on your point of view. In any case, Dead Calm is a recommended read.
---
Hello? I'm from next door! If you don't turn down that infernal music I swear I'm going to shoot you!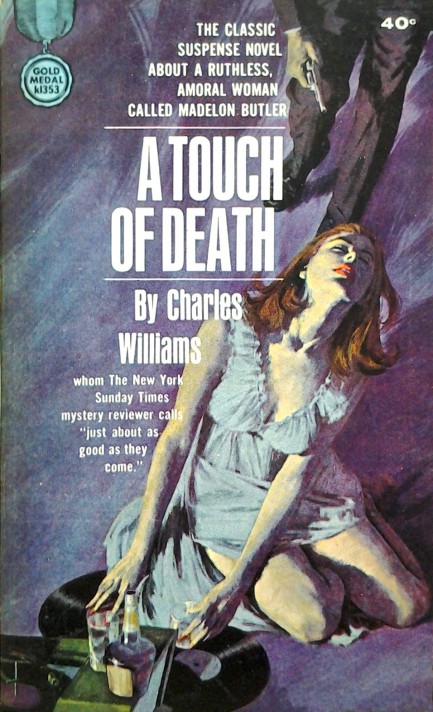 Charles Williams' A Touch of Death (published in Britain as Mix Yourself a Redhead) had several different covers, but this 1963 Gold Medal edition with uncredited art is easily the best. It's a bit strange, though. It almost seems as if it depicts a blind woman. And it does—a woman who's blind drunk. An intruder is sneaking up on her as she gets loaded and plays her record collection. Don't worry though. The hero saves her and once she sobers up she reveals herself to be one of mid-century fiction's greatest femmes fatales—the immortal Madelon Butler. This is a really good book.
---
They're beautiful but they bite.
In honor of 'Gator Bait, which we wrote about a few days ago, we've gathered together a small collection of covers with art set in swamps and bayous. There are many different types of swamp denizens. You got your babes, your nymphs, your spawn, and even your occasional brat. Usually these creatures are safe to be around, but do remember that they attack if provoked. Thanks to all the original uploaders for these images.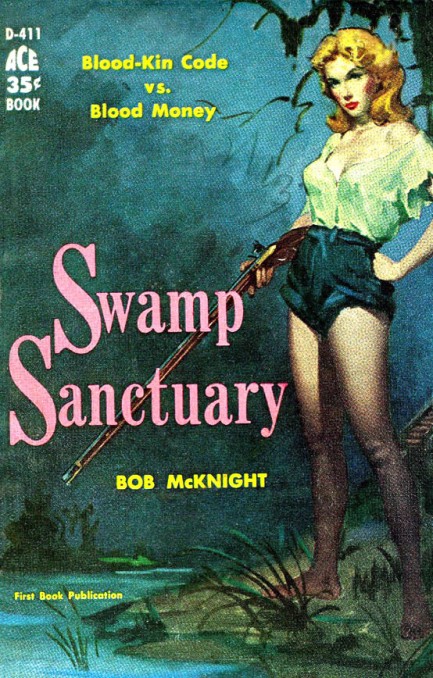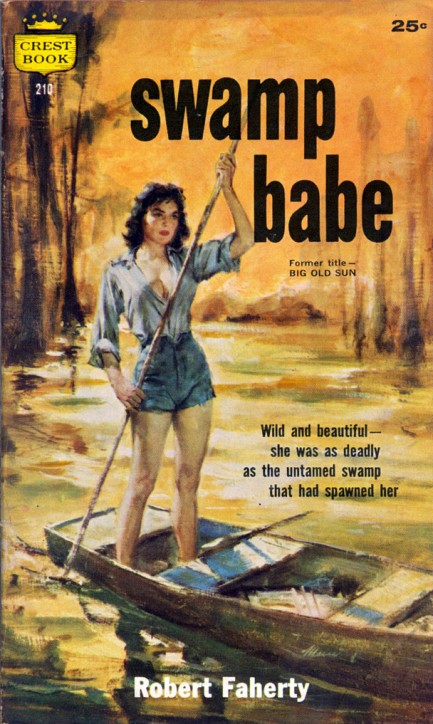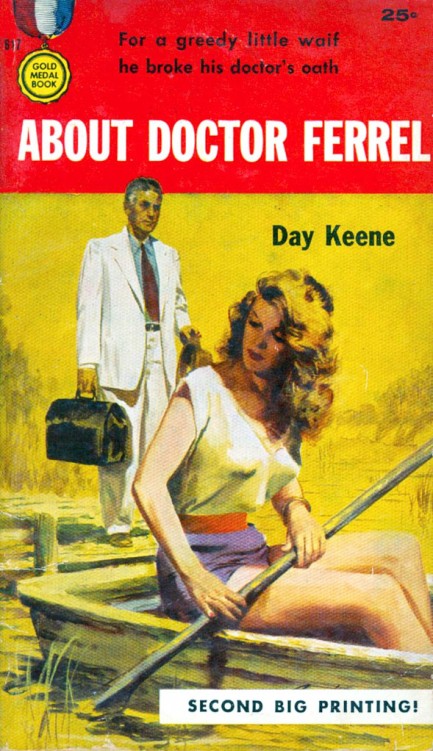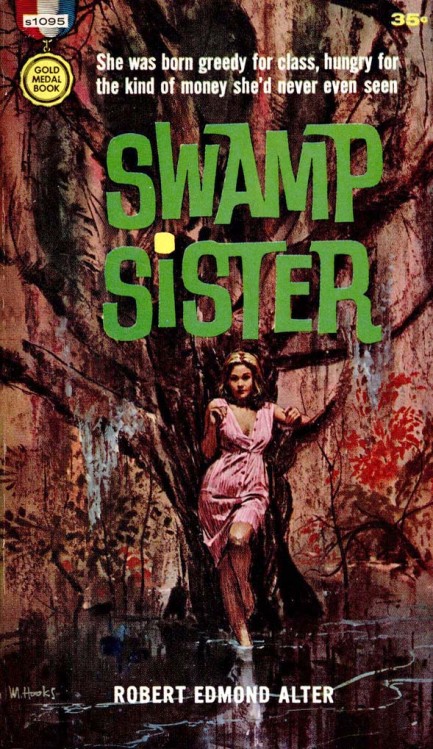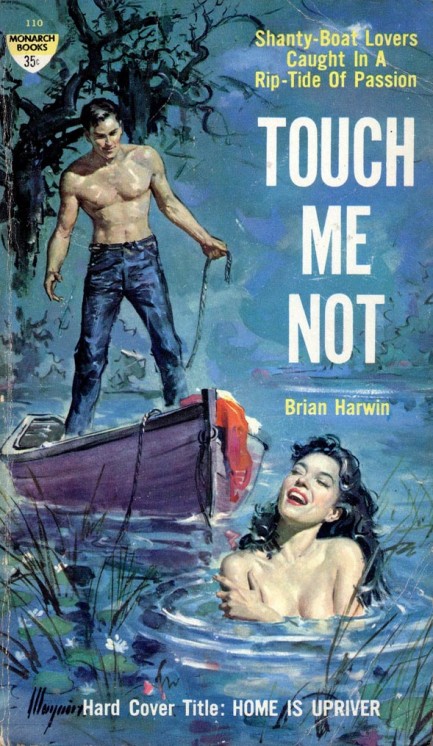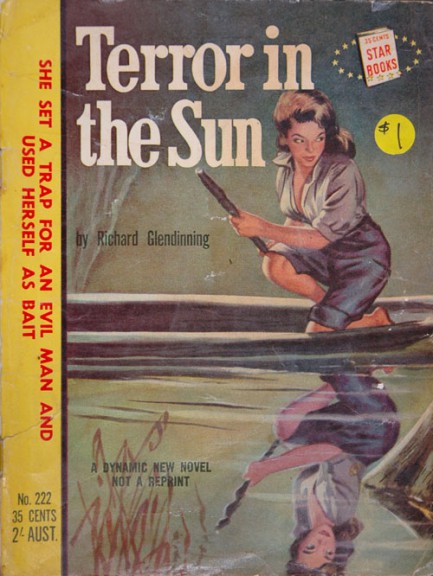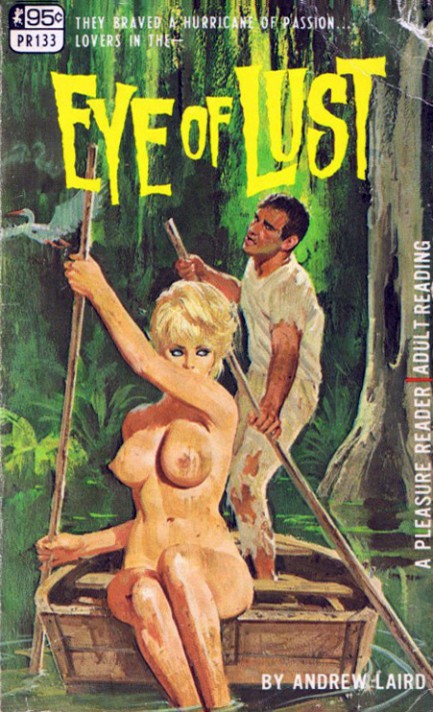 ---