Harry Bennett channels Himes and Harlem.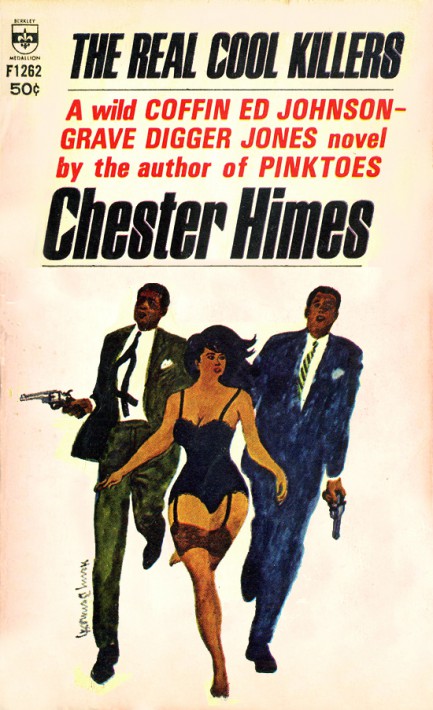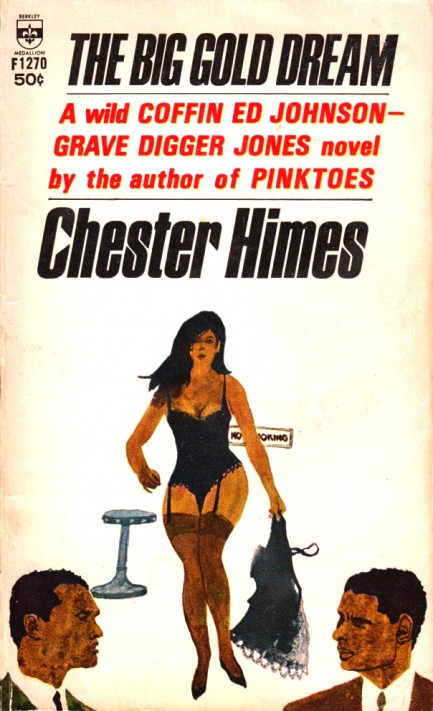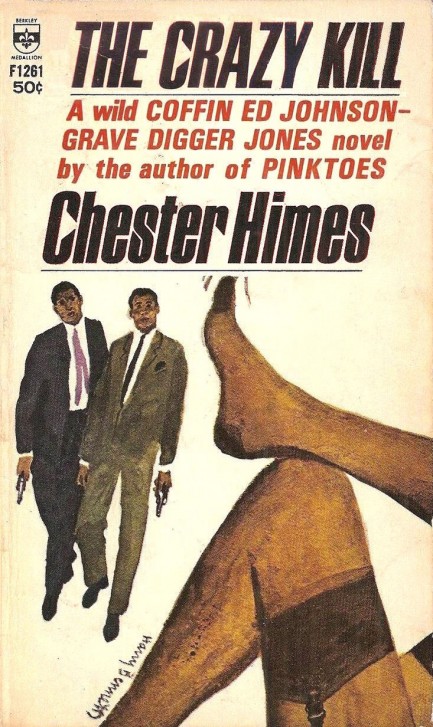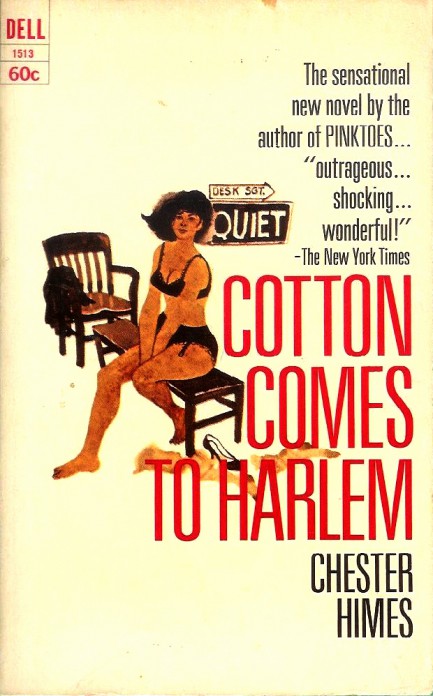 Chester Himes' cycle of Harlem detective fiction spanned eight complete novels, and one unfinished effort, with five of the paperback editions illustrated by Harry Bennett, whose work you see above. Himes is world renowned, Bennett somewhat less so, but he was an award winning artist who illustrated hundreds of paperbacks during his career. We were reminded of him by a recent entry on Killer Covers, and remembered how much we like these pieces. In contrast to his lushly rendered romance covers, or more conventional crime novel art, these have an almost spontaneous quality. Publisher input usually has quite a bit to do with it, but we suspect Bennett was also influenced by Himes' writing and the Harlem setting, and as a result produced this jazzy art for a jazzy novelist. Excellent stuff.
---
Coffin and Gravedigger do the Harlem shake-up.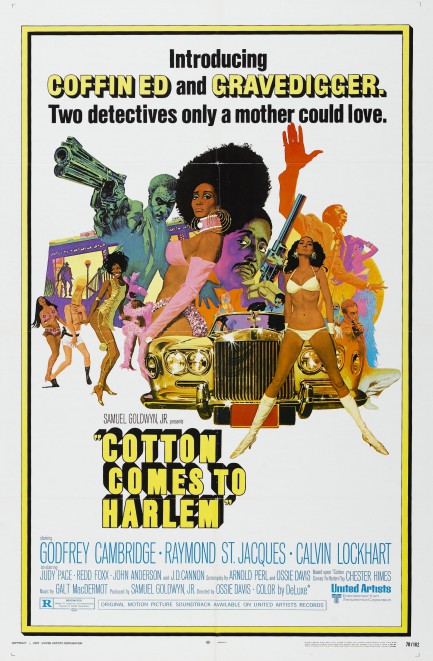 Numerous web scribes have written about Cotton Comes to Harlem, so another amateur review is not needed, but we decided to post a little something anyway because we found some nice promo images that perhaps haven't been widely seen. Those appear below (and the poster above is the work of Ronert McGinnis). If you haven't watched Cotton Comes to Harlem and you appreciate blaxploitation movies check this one out. It was directed by Ossie Davis and hits all the requisite buttons—action, comedy, social commentary, and as a bonus it has two cops nicknamed Coffin Ed and Gravedigger Jones. It premiered in the U.S. today in 1970.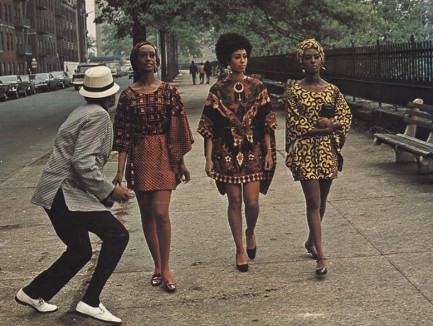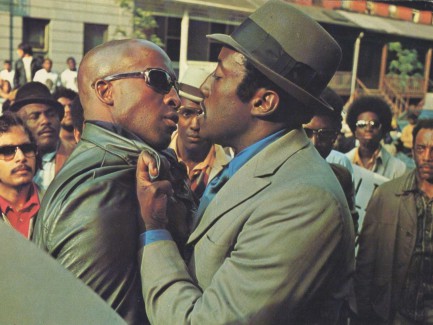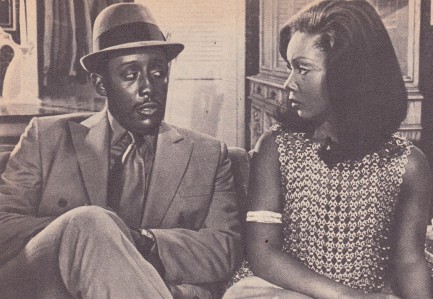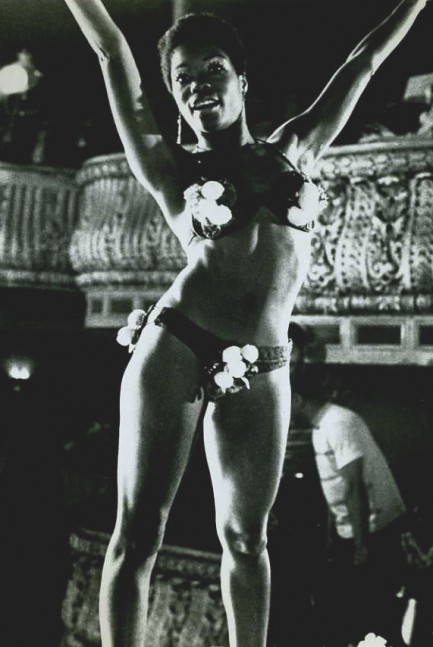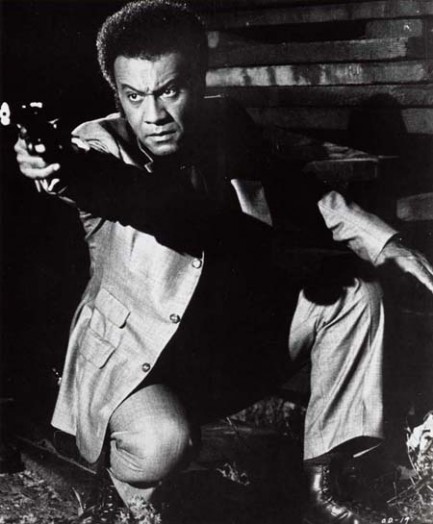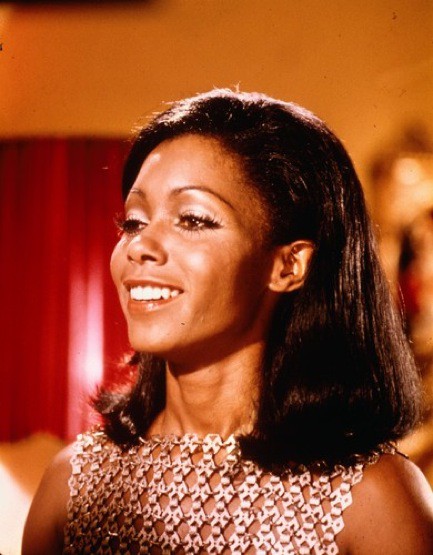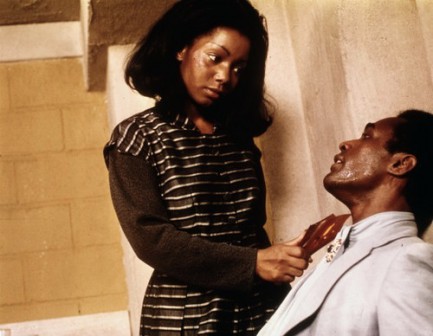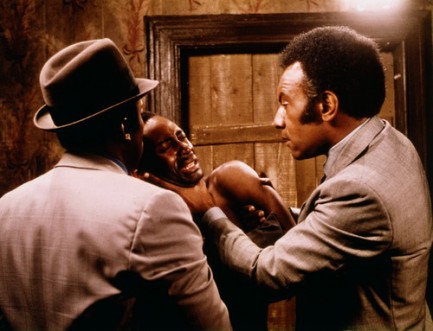 ---
Free to be who she wants any old time.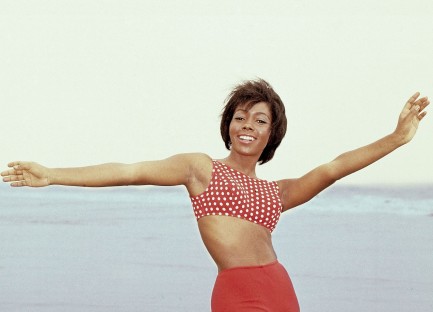 Above, American actress Judy Pace, who appeared in such films as Cool Breeze and Cotton Comes to Harlem, and on television shows like Kung Fu, Mod Squad, and Shaft, seen here expressing herself circa 1968.
---