Amid medieval Japan's manners and restraint, how can a person tell the difference between love, honor, and duty?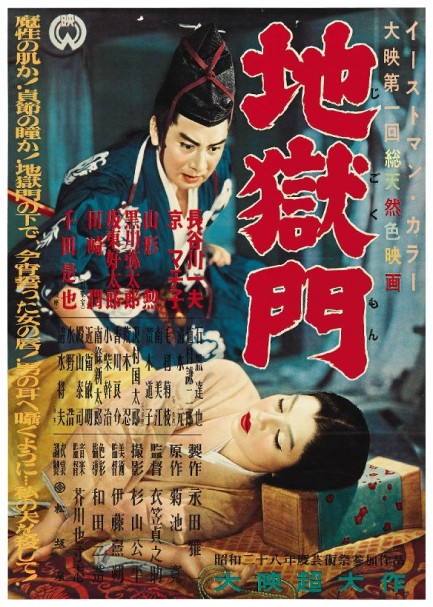 Above is a poster for Teinosuke Kinugasa's masterwork samurai drama Jigokumon, which was known in English as Gate of Hell. It was the first Japanese film shot in color, via the process Eastmancolor, which was a leap beyond three-strip Technicolor, and one that makes Jigokumon blaze like a supernova. The story, from a play by Kan Kikuchi, concerns a Heian-era samurai named Moritoh whose bravery during a battle is rewarded by his lord granting him anything he desires. What he desires is the Lady Kesa. Problem is she's married to another samurai. The lord mistakenly grants Moritoh's wish, which is soon revealed to be impossible, but Moritoh resolves to have Kesa anyway, by any means necessary—trickery, bribery, even all-out murder. What develops is not just a thriller about entitlement and lust, but a meditation on honor, love and, especially, social strictures.
Jigokumon was a sensation. A hit in Japan, it was a revelation to foreign audiences. It took home the Palme d'Or from the 1954 Cannes Film Festival, a 1955 special Academy Award for Best Foreign Language Film, an Oscar for Best Costume Design in a color film, and more prestigious nods. Along with Akira Kurosawa's Rashomon, Kimisaburo Yoshimura's Genji Monogatari, Kenji Mizoguchi's Ugetsu Monogatari, and other films from the early 1950s, it marked the emergence of Japanese cinema onto the international scene. We've posted a large group of screen grabs below—perhaps overkill, considering how many—but the film just looks so damn good and the shots are so spectacular that we couldn't help ourselves. Jigokumon premiered in Japan today in 1953.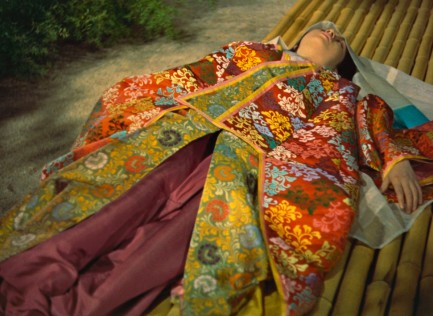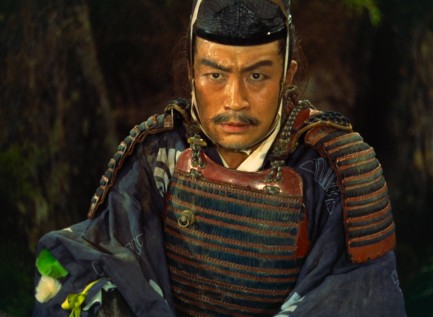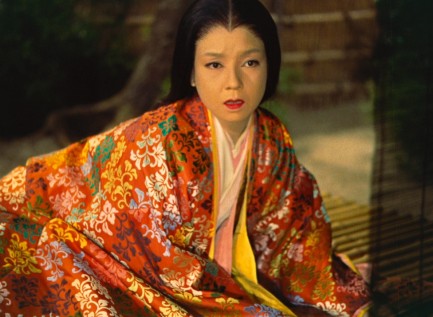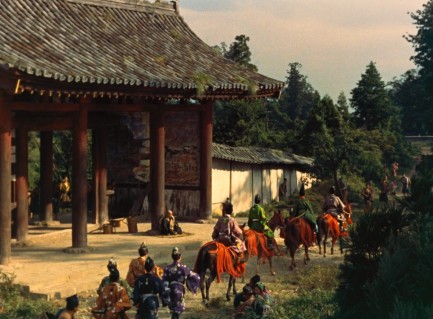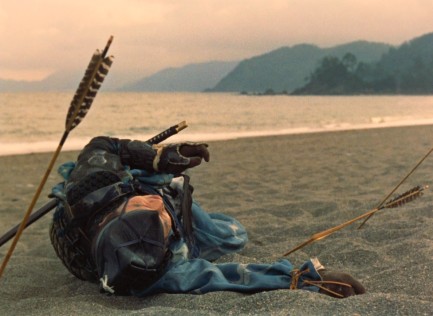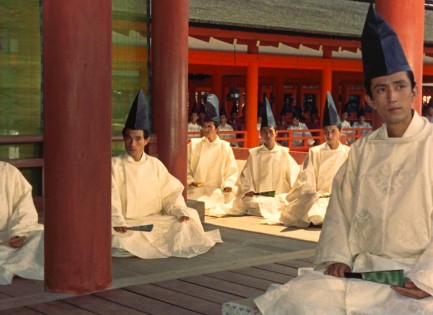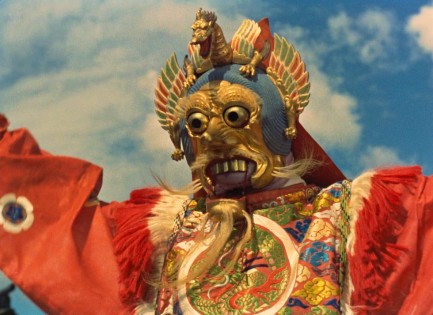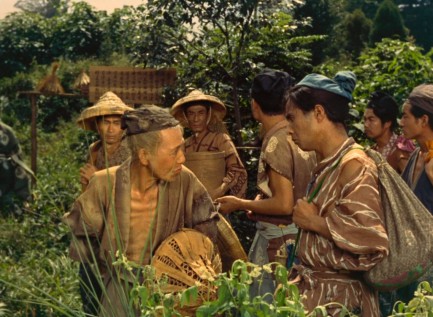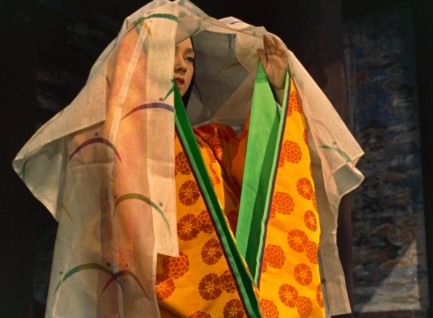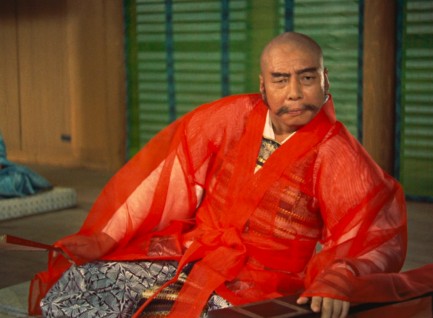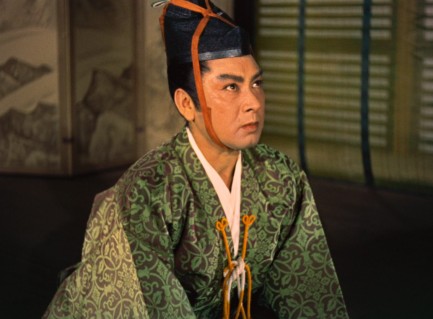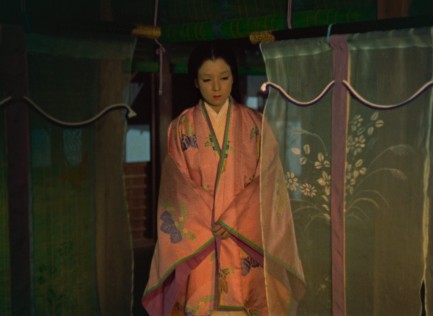 Japan
,
Daiei Studios
,
Cannes Film Festival
,
Academy Award
,
Palme d'Or
,
Jigokumon
,
Gate of Hell
,
Rashomon
,
Genji Monogatari
,
Ugetsu Monogatari
,
Teinosuke Kinugasa
,
Akira Kurosawa
,
Kimisaburo Yoshimura
,
Kenji Mizoguchi
,
Machiko Kyô
,
Kazuo Hasegawa
,
Isao Yamagata
,
Kan Kikuchi
,
poster art
,
cinema
,
movie review
---
Like the mysterious Da Vinci painting we can't figure out this piece of art.
Above and below are two posters for Iwataro Ishii's Mona Riza okyo, which was based on the graphic novel of the same name by Teruo Tanashita, and stars Mari Atsumi as a pickpocket trying to get her hands on a valuable but elusive diamond pin called the Star of the Sea. Strangely, the word "Kyoto" clearly appears in the poster titles—it's the last symbol on both—but all the sources we checked said the film is called Mona Riza okyo. It's a mystery too deep for us to solve, but if any of you can shed some light on it please drop us a line. Mona Riza okyo premiered in Japan today in 1971.

Update: David W. writes in and tells us: "Indeed the last word on each poster is Okyo, not Kyoto."
Mystery solved. Thanks David for your help.

Update 2: NelC offers a more detailed explanation of the title. Here's what he wrote: The transliteration of the subject line is indeed Mona Lisa O-Kyō. The proper name for Kyōto is 京都市, "Kyōto-shi" or "Kyoto City" in English. 京都 is "Kyōto." 京 is "Kyō." 京 by itself means "capital" as in "capital city," and お is an honorific, so お京 might be read as "the capital." (モナリサ is, of course, "Mona Lisa.")
So the title might be read as "The Capital Mona Lisa." The significance of this is beyond my meagre abilities in Japanese, though. A colloquialism for "the great," maybe, as in Wodehouse-era British English? I don't know.
Thank you NelC. Your excellent explanation is more than we could have reasonably hoped for. Mystery solved, again.
---
Topless in Tokyo.
Above, a poster for Yoshio Inoue's Kawaii Akuma: Iimono ageru, aka Just for You, starring Mari Atsumi and Keiko Takahashi. Atsumi became a major star in Japanese cinema, appearing mainly in Daiei Studios productions, and later transitioning into television and pop music. We have more Atsumi here and here, and we'll feature her again later. Kawaii Akuma: Iimono ageru premiered in Japan yesterday in 1970.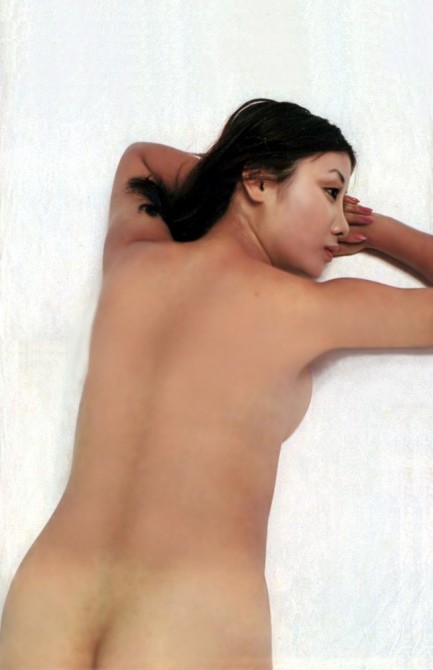 ---