Lizbeth Scott finds herself floating on an ocean of tears.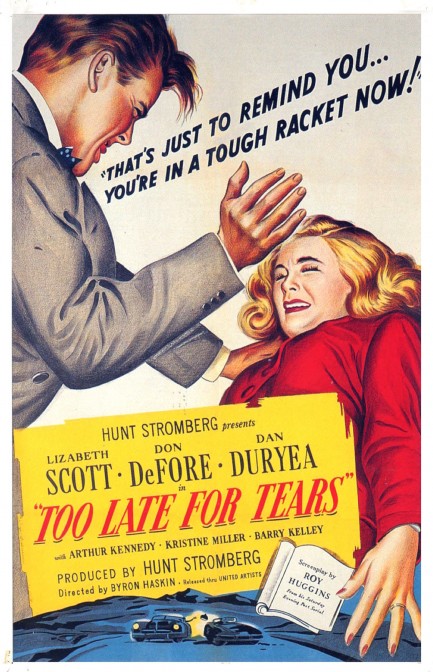 Playwright John Guare once compared money to life preservers. People are just as desperate for money as someone in the ocean is for a way to float. They may be swimming fine, but without that life preserver they could go down in rough water and disappear without a trace. In Too Late for Tears a married couple that are swimming fine suddenly find themselves with an excess of life preservers when a bag of money lands in their car. We mean it literally—it comes out of the night and plops into the back seat of their convertible. It's a lot of money—$100,000, which would be more than a million bucks today. The couple don't really need this cash but they can't make themselves give it up. Which leads to serious problems when the crook who accidentally threw the bag into their car comes looking for it.

The promo poster is interesting. It shows bad guy Dan Duryea trying to make Lizbeth Scott tell him where the money went. But Scott's tough. She'll endure anything to keep the hundred grand. As an allegory about greed Too Late for Tears runs on a couple of tracks, but the way it suggests that the craving for money can make a woman forgive—or perhaps pretend to forgive—the unforgivable is a pretty potent commentary. Some viewers may find the very suggestion offensive, which is where thinking of the money as life preservers helps. What price wouldn't a rational person swimming in the ocean pay to guarantee that they would never drown? Too Late for Tears asks the question and the answer isn't pretty. It premiered in the U.S. today in 1949.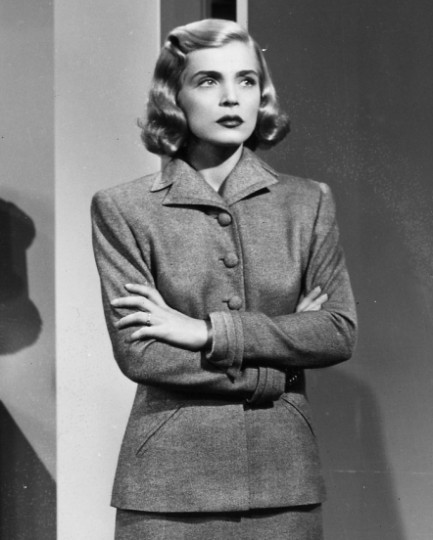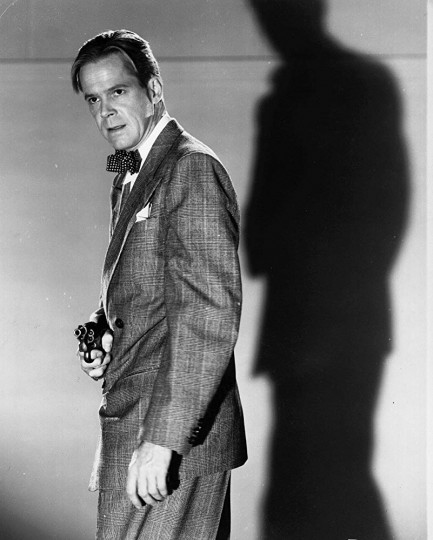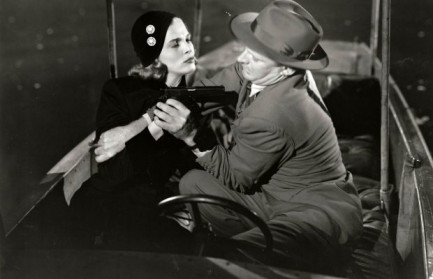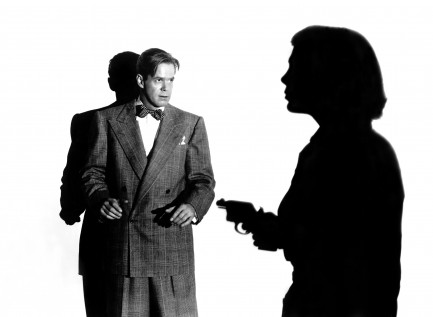 ---
Bank heist goes every which way except the right way.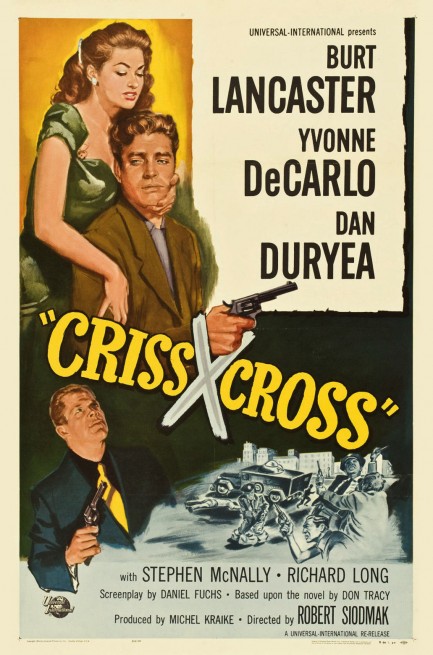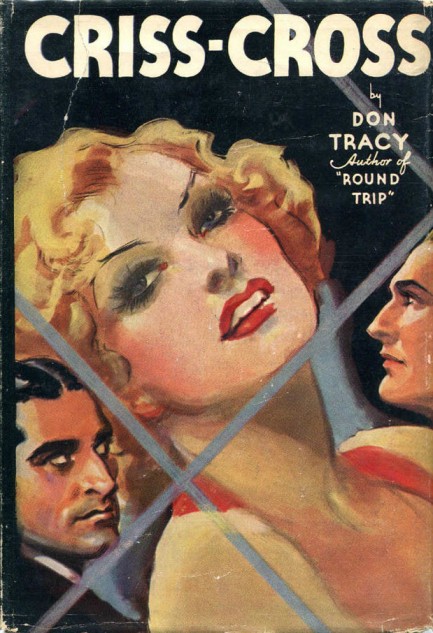 This year's Noir City Film Festival opens with the 1949 heist drama Criss Cross. Based on a bestselling novel of the same name by Don Tracy, it's the story of man played by Burt Lancaster who returns to Los Angeles after some years away to find that his ex-wife Yvonne De Carlo has hooked up with a local gangster. The exes rekindle their flame, but when it looks as if the gangster has caught them in the act Lancaster spontaneously cooks up a story about how he was putting together a plan to rob the armored car service for which he works.
Lancaster's robbery idea is not only designed to deflect the gangster's suspicion away from the affair, but to also fund the future he envisions with De Carlo when she and him run away. This scheme, which strains credulity, is probably one of the most obviously terrible ideas in the long, celebrated history of doomed ideas in film noir, but with good direction by Robert Siodmak, who had worked with Lancaster on The Killers, and good acting by all involved, the film concludes on the positive side of the effectiveness ledger. Numerous excellent Los Angeles exteriors, including at Union Station and on now mostly leveled Bunker Hill, make this noir an important time capsule as well, an aspect that increases its appeal. And an excellent musical number by Esy Morales & His Rhumba Band gives the proceedings a further boost. All in all, Criss Cross is a winner.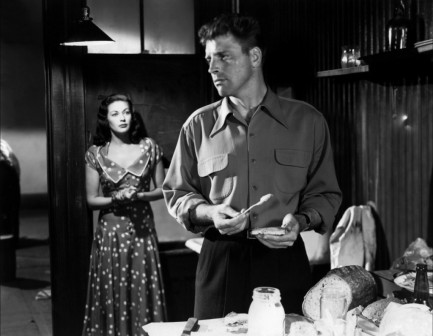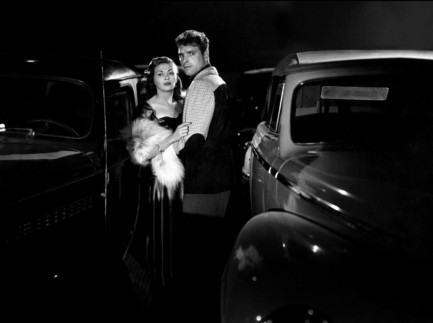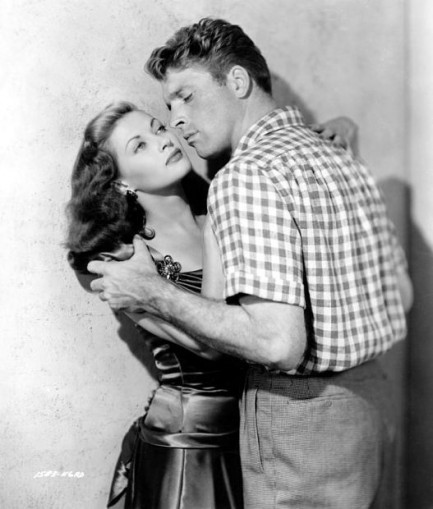 ---
Nice guys finish last—until they're pushed too far.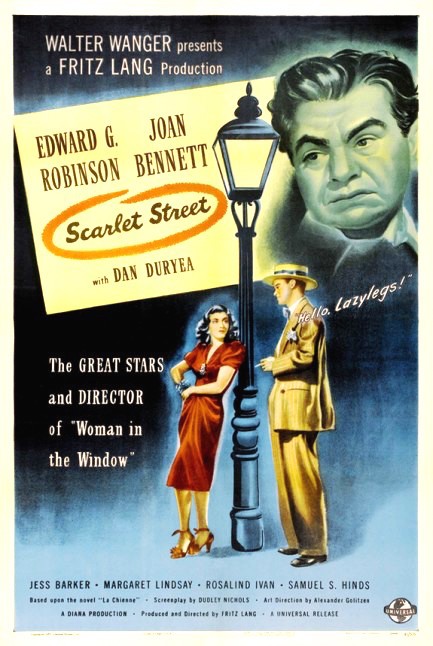 The 1945 film noir Scarlet Street is one of the bleaker offerings from a generally bleak genre. Edward G. Robinson plays an aspiring painter in a loveless marriage whose need makes him a perfect mark for a pair of hustlers, played by Joan Bennett and Dan Duryea, who shake him down for money, a free apartment, and even his recognition as an artist. The main treat here is seeing tough guy Robinson play a mild-mannered everyman, the sort of terminal pushover he also portrayed to great effect in the noir The Woman in the Window. The thing is, some people can only take so much abuse.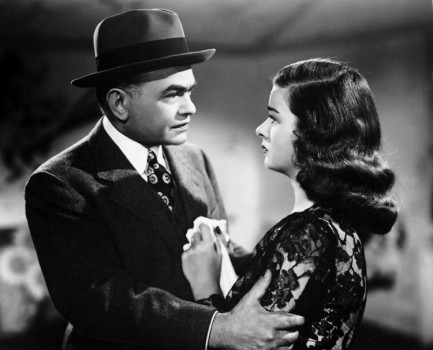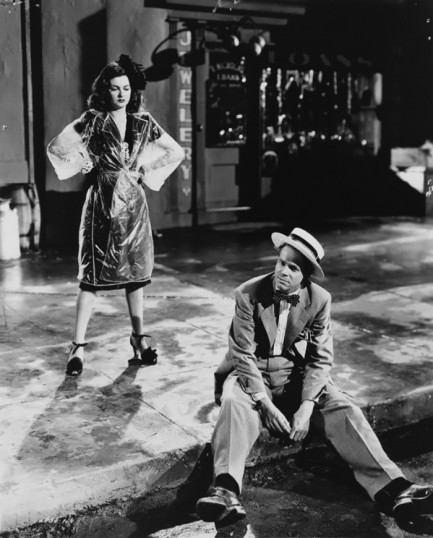 ---