Winning isn't everything—it's the only thing.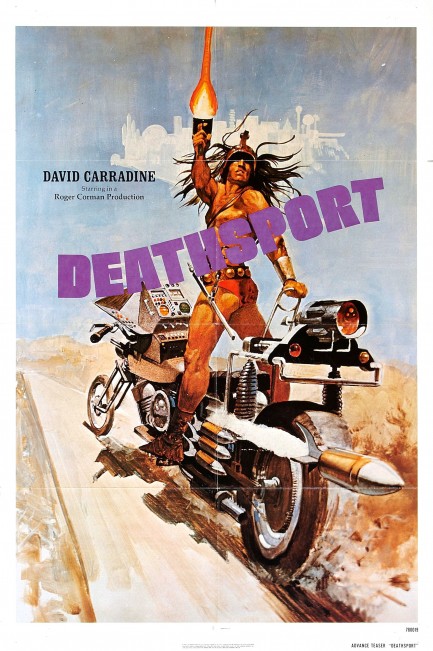 We already shared the West German poster for Deathsport back in September. We'd be remiss if we didn't share these two U.S. promos also. One thing we can't share, though, is the name of person who painted the art. We checked every resource we know of for this sort of thing, and the consensus is that the provenance of this piece is lost to the mists of time. It's a bit of a surprise because the posters are considered collectible, but there you go. The movie premiered in the U.S. today in 1977. If you haven't seen it and want to know what it's actually about, check our previous write-up here. And below, as a bonus, we have a couple of promo images of stars David Carradine and Claudia Jennings.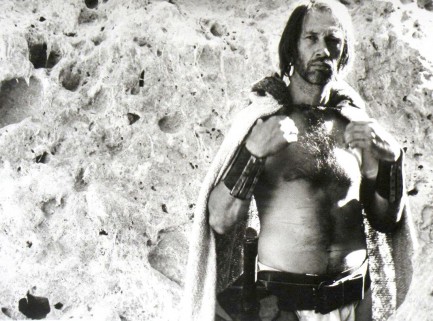 ---
You have to be in it to win it.
When the dystopian sci-fi movie Deathsport premiered in West Germany today in 1978, the unusual poster above was used to promote it, the title having been changed to Giganten mit stählernen fäusten, which means "giants with steel fists." That's obviously a terrible name, but whatever, that's what they went with. And what they got was David Carradine and Claudia Jennings in a tale of defiant freedom fighters known as range guides pitted against the minions of a state at eternal war.
The government needs to propagandize the population into joining the armed forces, so it stages televised gladiatorial spectacles in which statemen use fancy death machines to do battle. These contraptions are supposed to be so cool they bedazzle credulous viewers into joining the war effort. This is a really interesting point for an American movie to make, but this is b-cinema, which means the death machines are really just motorcycles the prop department welded extra aluminum to.
The budget may be low, but the framework of the movie is sound. Against its totalitarian/post-apocalyptic backdrop you get an ambitious stateman, played by all time b-movie villain Richard Lynch, pursuing a personal grudge against Carradine's legendary range guide. You may not know who Richard Lynch is by name, but if you've watched even a few terrible '70s movies you know his face because of its distinctive scarring.
The movie also offers up cannibal mutants, desert mysticism, silver jumpsuits, crystal swords, and naked women—including Jennings in a couple of her nudest scenes. Ah, but don't fret, lovers of manmeat—Carradine wears a loincloth for most of the film. True, he's got one of those high fat content '70s bodies, but on a typical Friday night, were the clock to strike closing time at the club, you'd take his hairy hunkiness home and be happy about it. In a way, that's true of the movie too.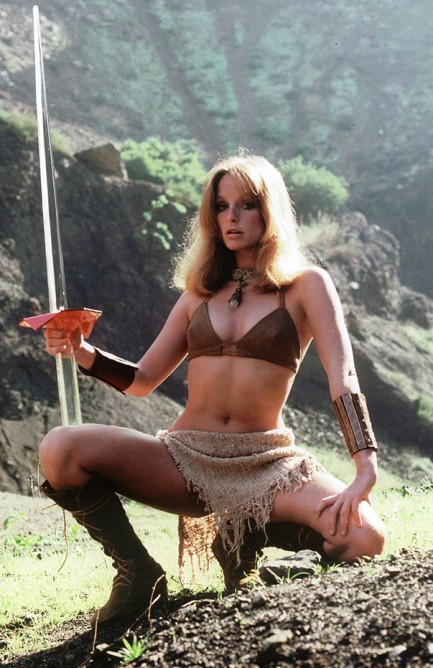 ---
Nice girls don't explode.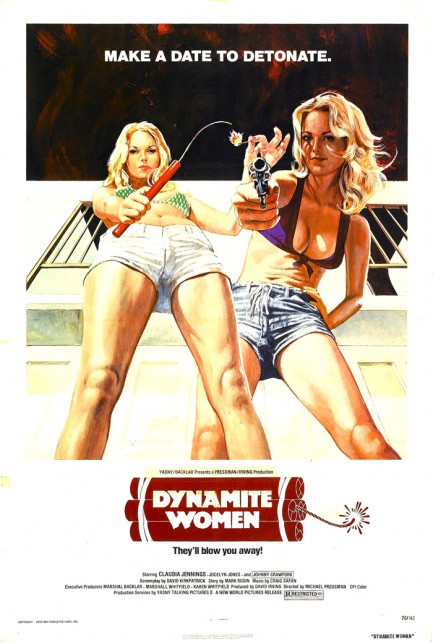 There are quite a few internet cults out there, so when we watched Dynamite Women

, aka

The Great Texas Dynamite Chase

, we were well aware that ex-

Playboy

Playmate Claudia Jennings had a devoted online following. But we were skeptical. You see,

Playboy

scours the world for women who have a modicum of talent

and are willing to strip for the magazine. That combination is rare, and when Playboy finds it their publicity juggernaut heaves into high gear. That's why purely marginal talents like Anna Nicole Smith, Dorothy Stratten, and Jenny McCarthy were touted as the next big thing. In a sense, the magazine is continually chasing the ghost of Marilyn Monroe, their first centerfold, who went on to become a huge star and an unending source of free publicity. As the eternal search for another Monroe-like talent continues, the magazine gives its covers to declining semi-celebrities in an effort to generate both easy sales and maintain some measure of Hollywood credibility. Thus we're treated to the sad sight of Lindsay Lohan, Heidi Montag and others posing for the magazine, and sometimes doing so without even removing their clothes—which more than anything else makes abundantly clear that Playboy is devoted more to publicity than to eroticism.
Thus watching Claudia Jennings in Dynamite Women

is a surprise. Despite the hype about her beauty, you would never think—initially at least—that she could be a centerfold. With her long nose, sharp chin and expansive forehead, she looks more like the type you'd find serving burgers in a small town diner. But the more you observe, the more you're drawn to her. The smile, the attitude, and the big, expressive eyes begin to weave a spell. While

Dynamite Women's tale of two female bank robbers isn't Oscar material, the script does give Jennings a lot to work with—she's allowed to express a wide range of emotions, is asked to get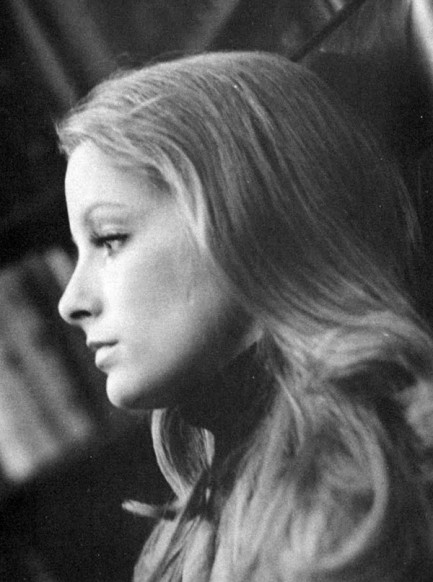 physical, and does well with both. As in other counterculture films, Jennings' character soon finds herself in way too deep as the police pick up her trail. She wants to stop robbing banks, but of course needs one more big score to get away clean. In the end she and her partner Ellie-Jo (played by Jocelyn Jones, who resembles Jennings so strongly they could be sisters) must somehow survive a final stand-off against the cops if they hope to escape to Mexico.
It's reasonable to assume Claudia Jennings would never have gotten a break in Hollywood if not for her Playboy appearances, but in at least one case—trying out for a role on Charlie's Angels—she was passed over because of her nude modeling. Jennings never got the chance to prove one way or the other whether it was her talent or Playboy's backing that sustained her career because, sadly, she was killed in an automobile accident in October 1979, at the age of twenty-nine. She had appeared in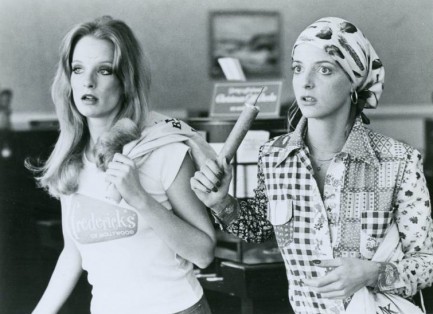 eighteen movies, including cult favorites Gator Bait and Deathsport, but had never been given a chance to shine in a truly important role. Dynamite Women might be the closest. While not great, it is entertaining, and by the end, we understood why Jennings has an internet cult. Based on what we've seen, she deserves one.
---