Mid-century tabloid hits all the familiar tabloid notes.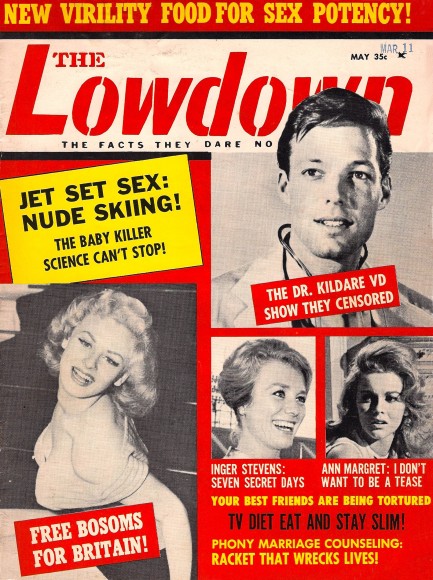 Lowdown makes the rounds in this issue published in May 1965. Inside, Ann-Margret claims she doesn't want to be a tease (fail), editors ask if women are more immoral than men (which they really are, once you take war, genocide, faithlessness, and generally violent tendencies off the table), and June Wilkinson's photo is among those used in a story about women supposedly receiving insurance covered breast implants from Britain's National Health Service.
Probably the most interesting story concerns Swedish actress Inger Stevens disappearing for a week. Lowdown hints at an alcohol binge, which is nothing special (hell, we do those) but while there are plenty of sources citing a 1960 suicide attempt, we found no other mention anywhere of Lowdown's missing week. The story is notable because Stevens would die at age thirty-five of a drug overdose.
Elsewhere you get nude skiing in Austria, Richard Chamberlain and his hit television show Dr. Kildare, the sex powers of mandrake root, and Belgian born actress and dancer Monique Van Vooren endorsing regular exercise. Scans below—oh, and sorry about the quality. Lowdown's printing process caused scanner problems. It's never happened before, so hopefully we won't encounter the issue again.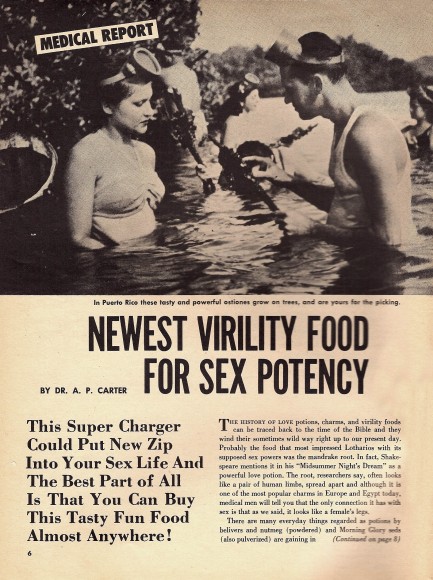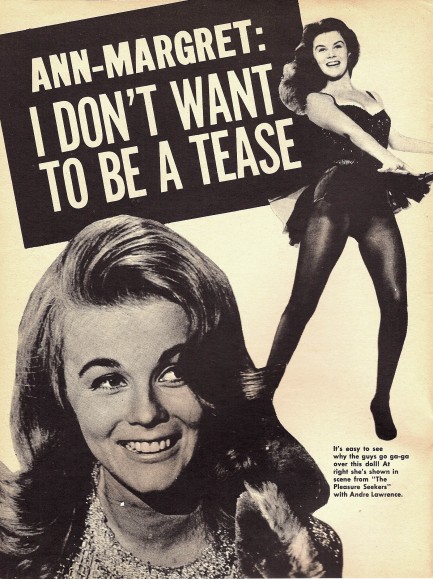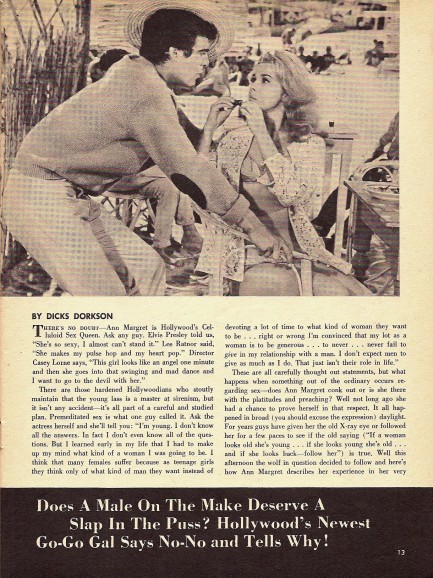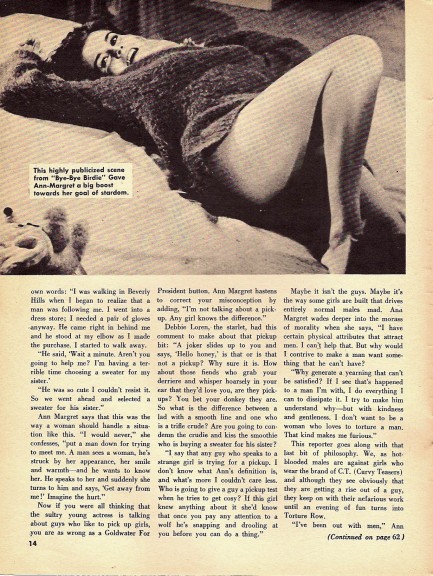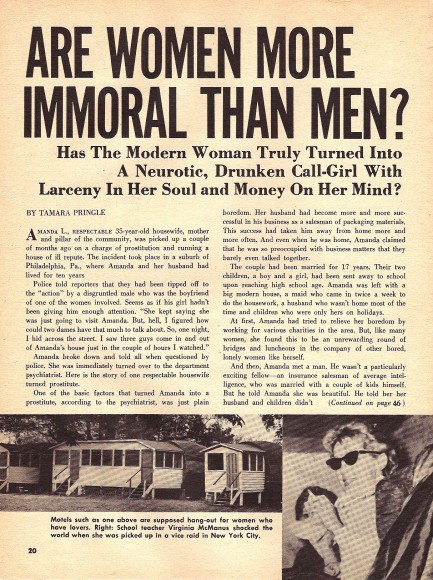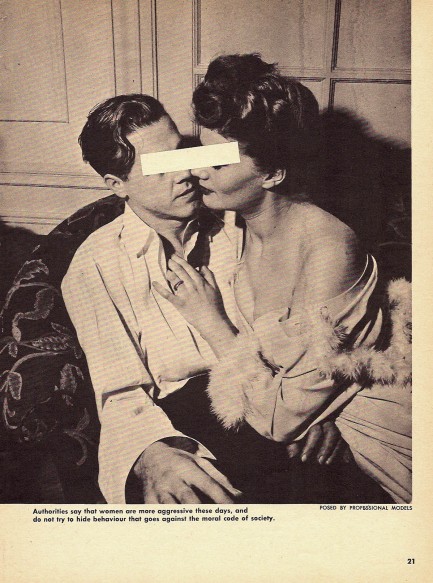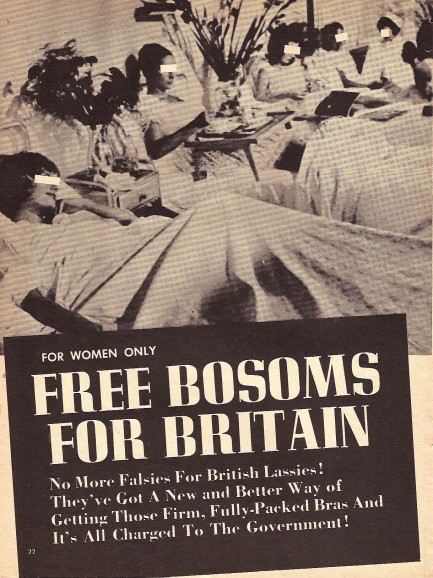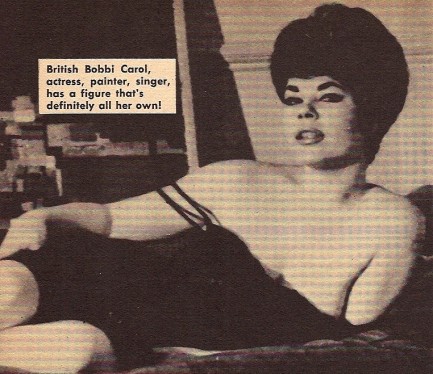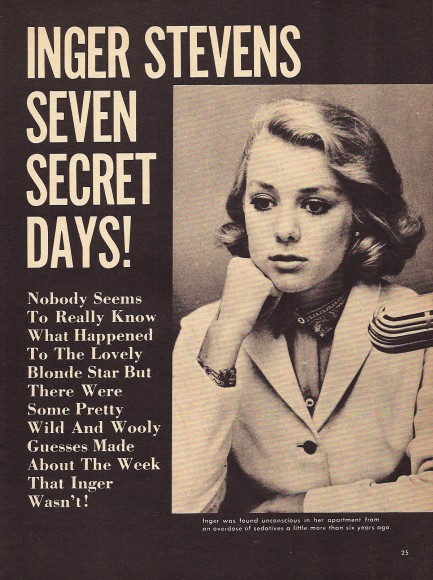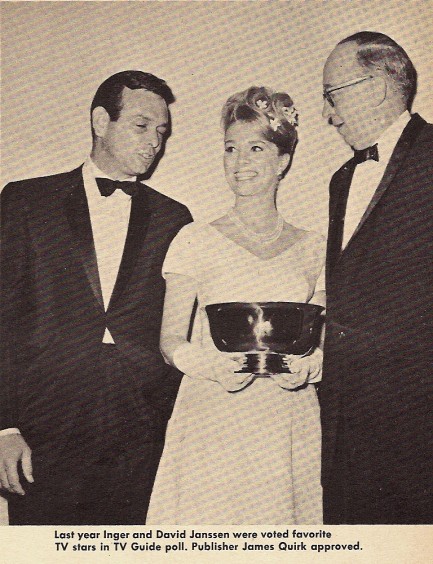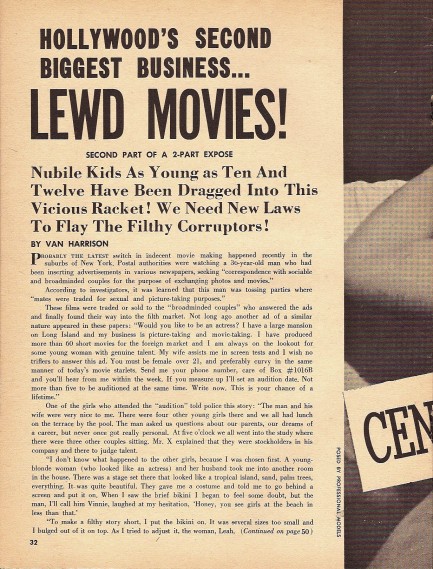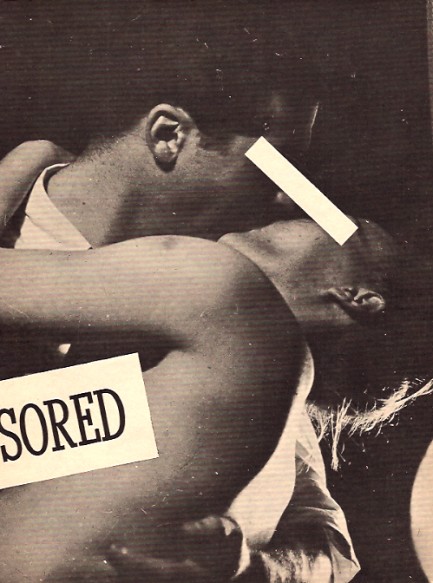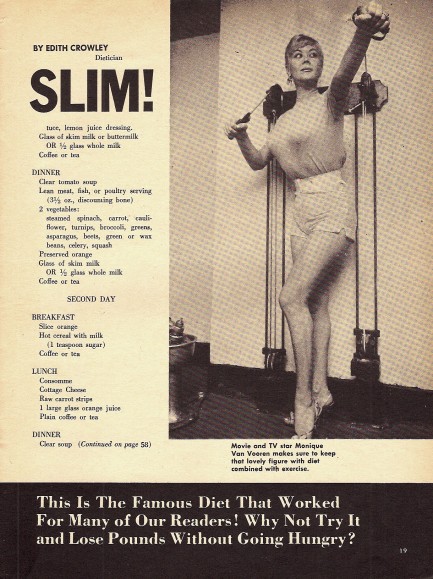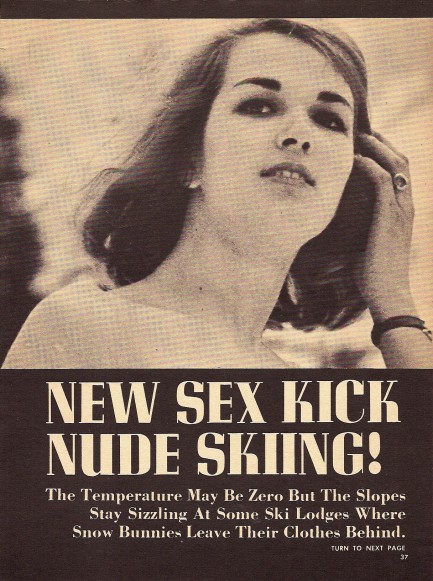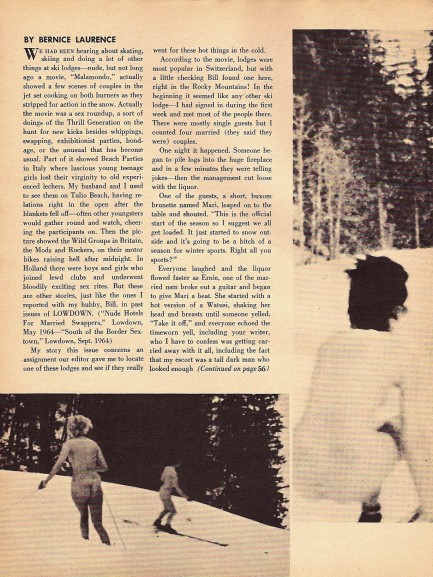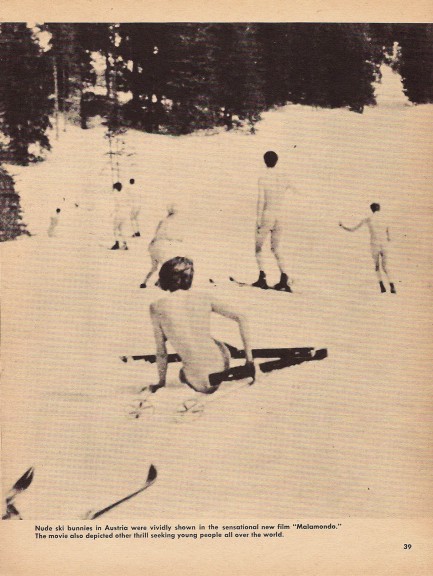 ---
Why thank you. It's probably all those squats I do.
Above, a fun shot of French actress Danielle De Metz, who appeared on television in shows like The Man from U.N.C.L.E., Dr. Kildare, & Surfside 6, as well as in numerous movies. If she doesn't keep her eyes on the water she's going to run aground.
---
Okay, now you're going feel a little prick.
Did you ever see the movie Doc Hollywood? Well, 1962's A Halo for Dr. Michael is the same sort of thing—i.e., a bright young doctor passes up a glittering career in the big city (Manhattan) and practices medicine in a small southern town. He learns a little about himself, and of course finds love. Author Dorothy Worley specialized in this stuff, churning out books such as Dr. John's Decision, Dr. Jefferey's Awakening (are you sensing a theme here?) Dr. Michael's Challenge, and, for a change of pace, Cinderella Nurse. It's cheeseball stuff, but sometimes only a medical romance will scratch that itch. The cover art, in all its overwhelming pinkness, is by Tom Miller, who did a lot of work for Monarch and Fawcett. You don't hear his name mentioned with the top rank of pulp artists, but he was a first rate stylist who created more than a few classic images. We've collected a few below so you can see for yourself.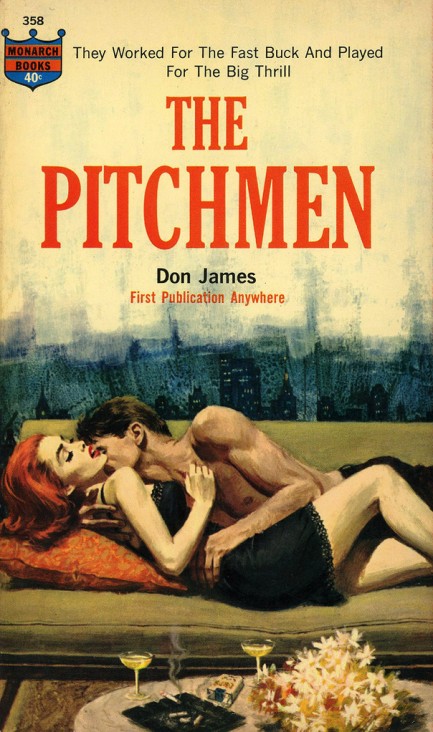 ---