Why thank you. It's probably all those squats I do.
Above, a fun shot of French actress Danielle De Metz, who appeared on television in shows like The Man from U.N.C.L.E., Dr. Kildare, & Surfside 6, as well as in numerous movies. If she doesn't keep her eyes on the water she's going she's going to run aground.
---
Okay, now you're going feel a little prick.
Did you ever see the movie Doc Hollywood? Well, 1962's A Halo for Dr. Michael is the same sort of thing—i.e., a bright young doctor passes up a glittering career in the big city (Manhattan) and practices medicine in a small southern town. He learns a little about himself, and of course finds love. Author Dorothy Worley specialized in this stuff, churning out books such as Dr. John's Decision, Dr. Jefferey's Awakening (are you sensing a theme here?) Dr. Michael's Challenge, and, for a change of pace, Cinderella Nurse. It's cheeseball stuff, but sometimes only a medical romance will scratch that itch. The cover art, in all its overwhelming pinkness, is by Tom Miller, who did a lot of work for Monarch and Fawcett. You don't hear his name mentioned with the top rank of pulp artists, but he was a first rate stylist who created more than a few classic images. We've collected a few below so you can see for yourself.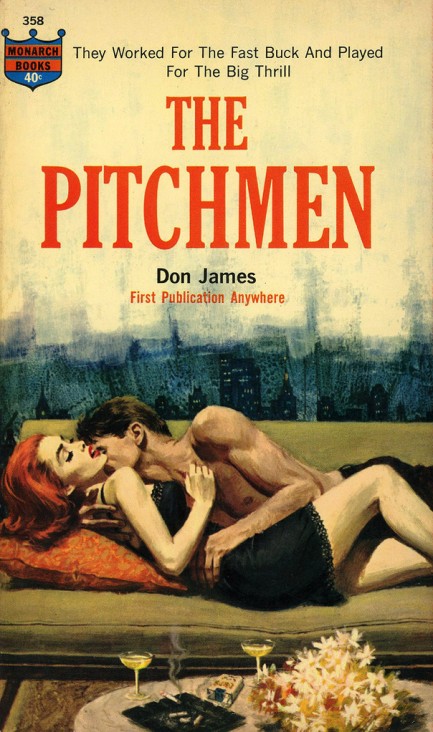 Dr. John's Decision
,
Dr. Jefferey's Awakening
,
Dr. Michael's Challenge
,
Cinderella Nurse
,
The Gang Girls
,
Campus Doll
,
Neighbors and Lovers
,
Steve Bentley's Calypso Caper
,
Dr. Kildare's Trial
,
The Jet Set
,
Fraternity Row
,
The Pitchmen
,
Don James
,
Carlton Joyce
,
Mack Reynolds
,
Max Brand
,
Robert Dietrich
,
Carlton Gibbs
,
Edwin West
,
Carson Bingham
,
Dorothy Worley
,
Tom Miller
,
cover art
,
literature
---