Elke escapes the East and probably wished she could have escaped the movie.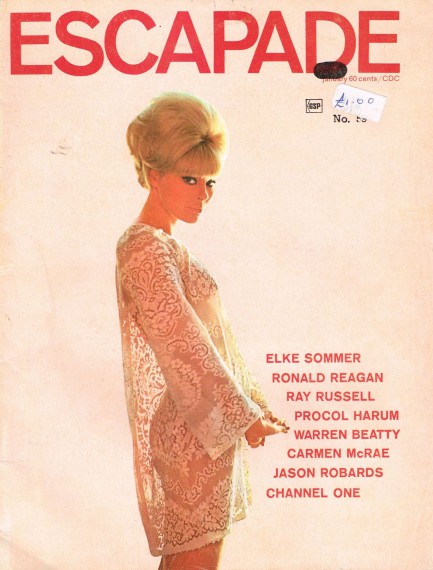 Even after seeing hundreds of photos of German goddess Elke Sommer over the years, ocasionally you see come across some and have to hit pause. She appeared on the cover and inside the American magazine Escapade in January 1968, posing for a set of photos taken from her comedy The Wicked Dreams of Paula Schultz, which had premiered in New York City on January 3rd. Sommer plays an East German decathlete who wants to escape to the west, and does so by pole vaulting over the Berlin Wall, which is what the images below depict. Why is she in her underwear? We've seen the movie but we don't remember. We do know it featured Hogan's Heroes cast members Bob Crane, Werner Klemperer, John Banner, and Leon Askin, and that it uses the Hogan's formula, replacing improbably bumbling Nazis with improbably bumbling communists. But before you add this one to your queue, here's something else we recall—it was terrible.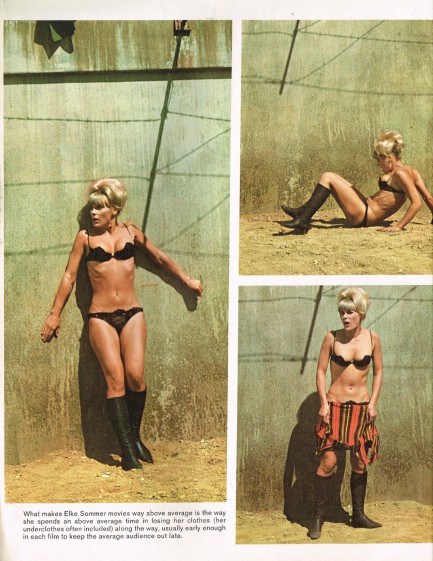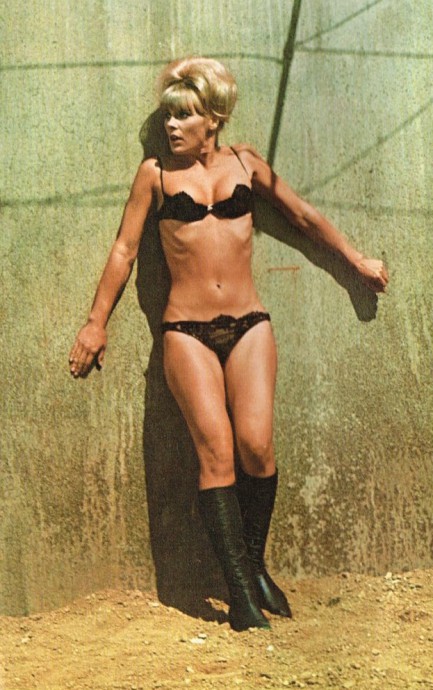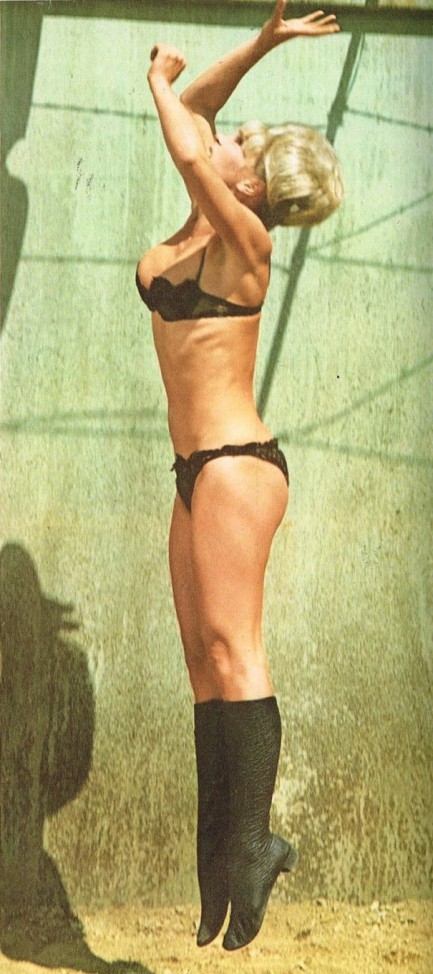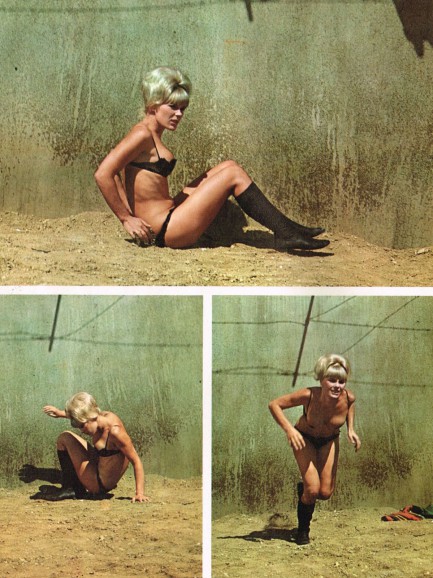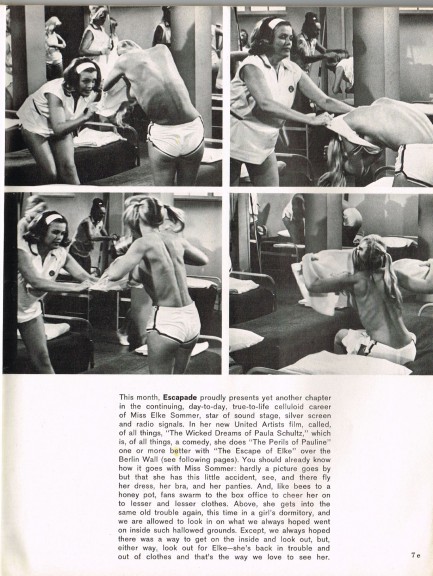 ---
Times may change but sex always sells.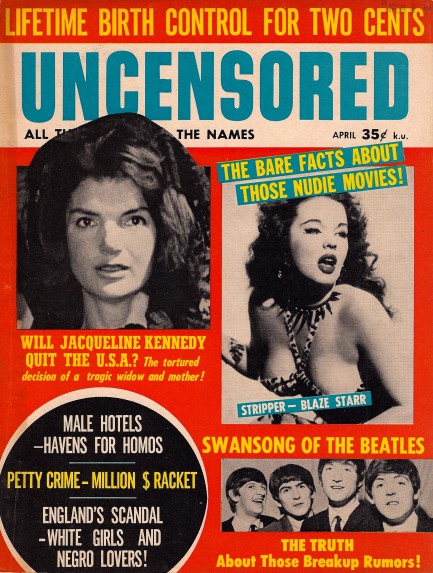 Above is the front of a copy of Uncensored magazine that appeared today in 1965 with cover stars Jackie O., Blaze Starr, and—in a sign of changing times—the Beatles. Inside the magazine you get sin and skin in the form of East German sex camps, nudity in international cinema, exotic dancer Marlene MacLane, transgender entertainer Christine Jorgensen, and call girl Christine Keeler, who, Uncensored reminds readers yet again, had lovers with skin darker than hers. And according to journalist Bill Jeffree, so did thousands of other British women. What had the world come to? These old tabloids often contain photos that haven't made it online yet, and from this one we're happy to upload a cool shot of Keeler, a snap of John F. Kennedy, Jr. as a toddler, and a rare vision of Elizabeth Taylor strolling a Mediterranean boardwalk in her bikini. We have about twenty scans below and more from Uncensored to come.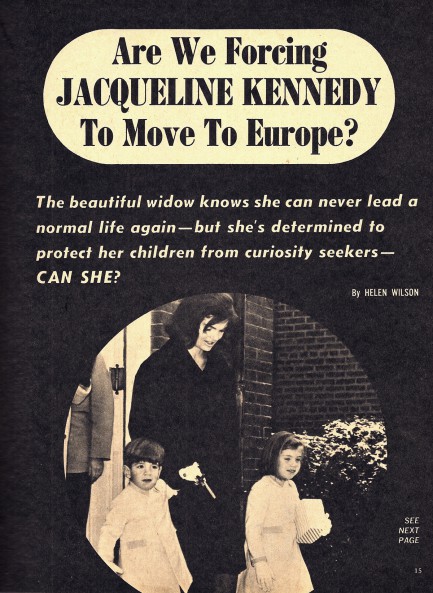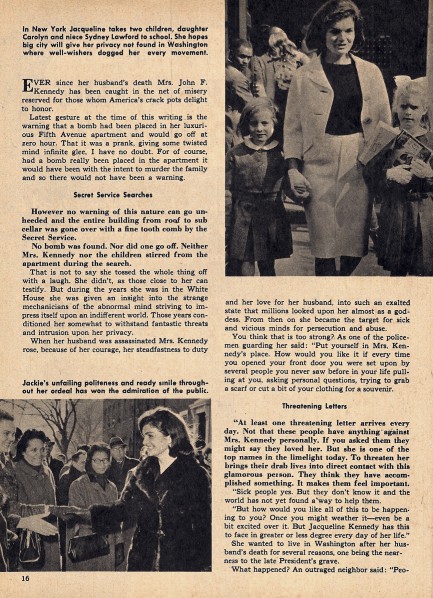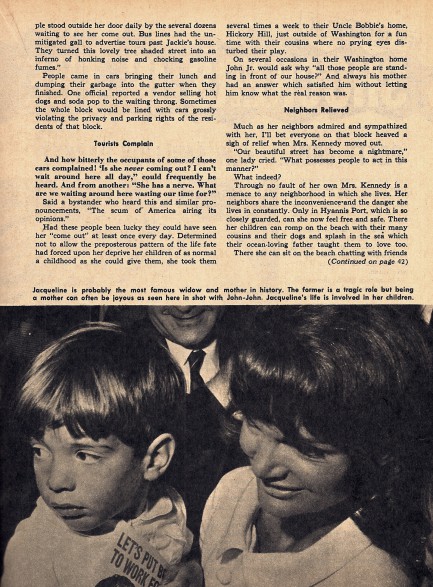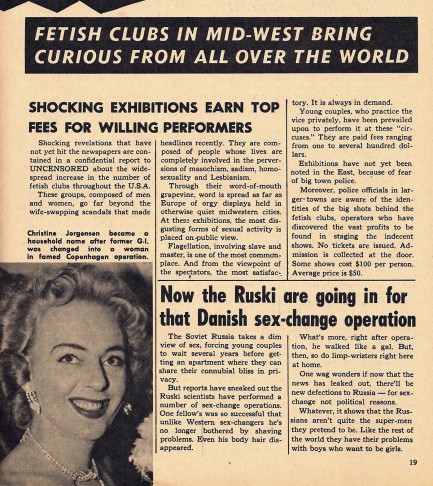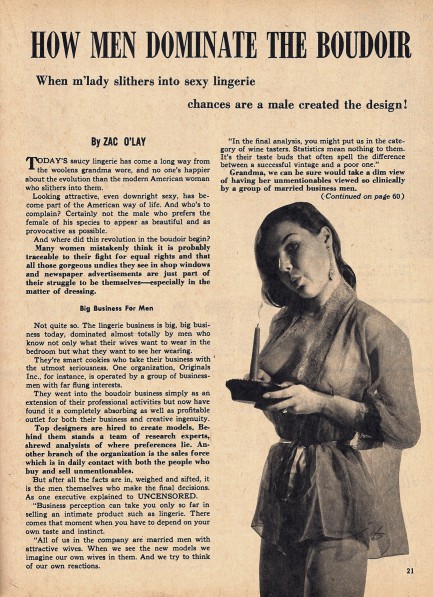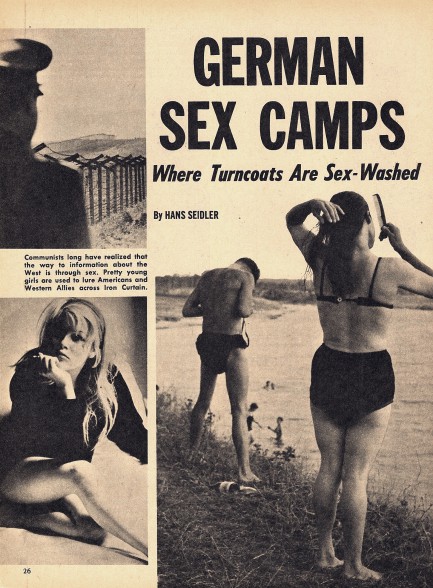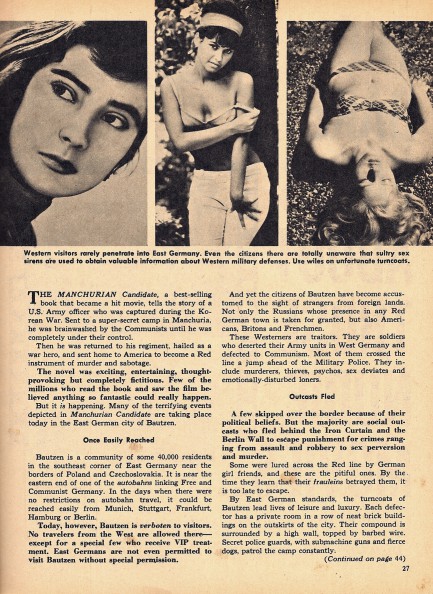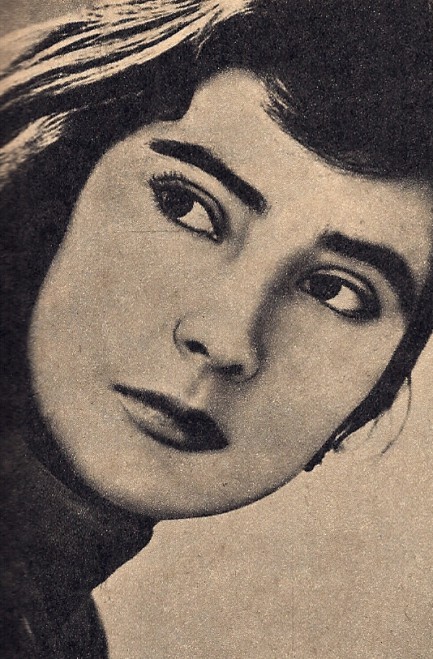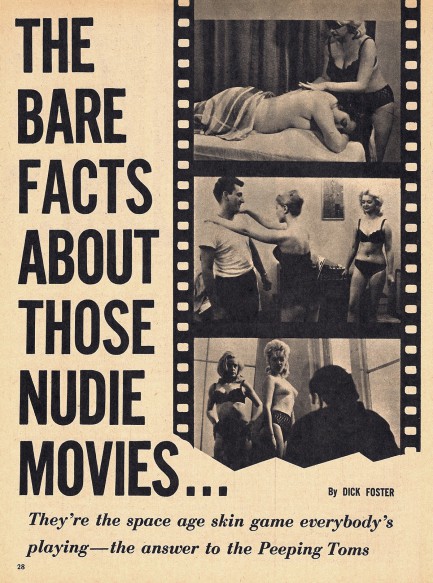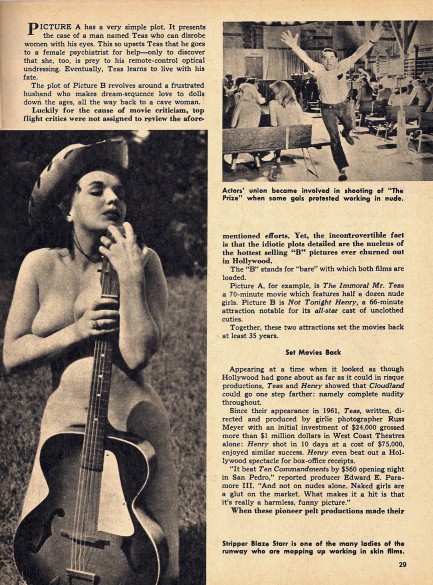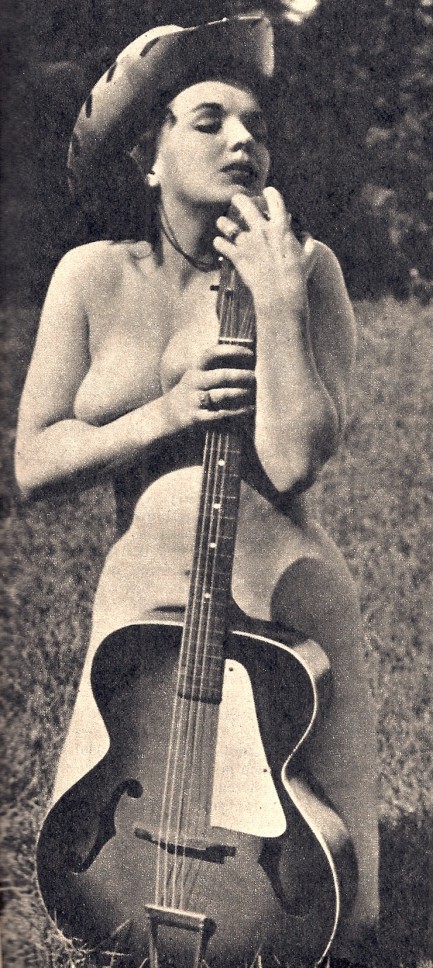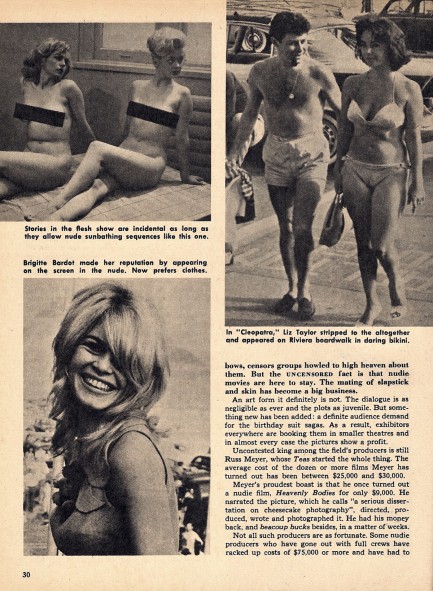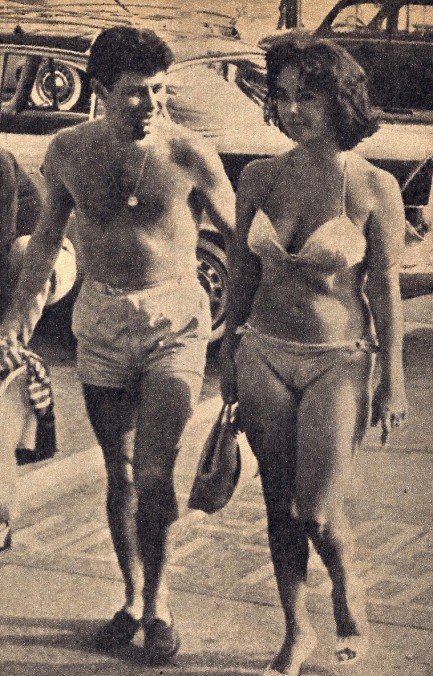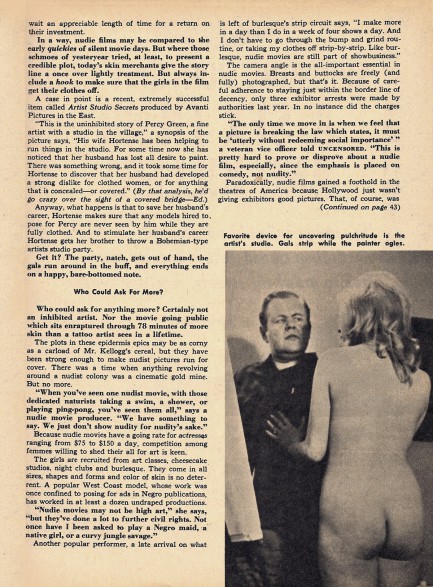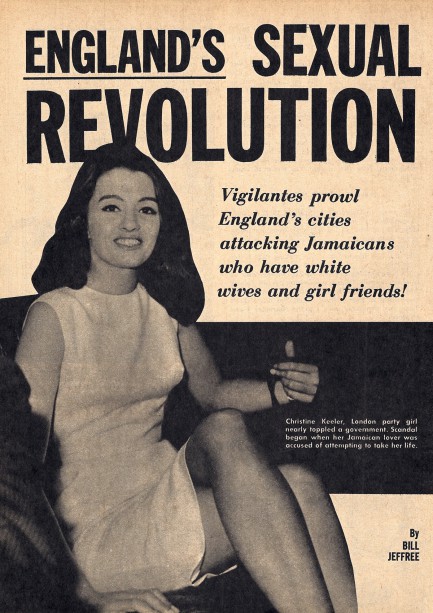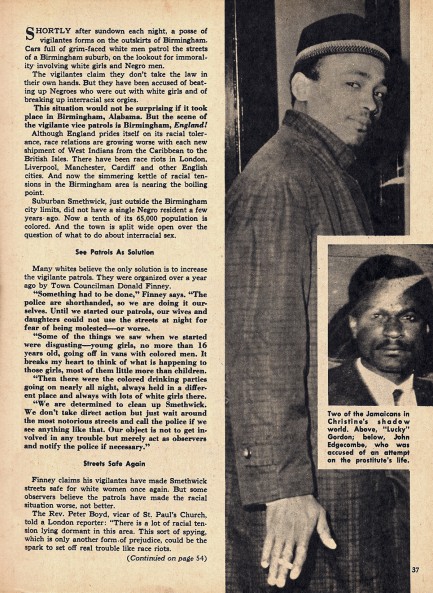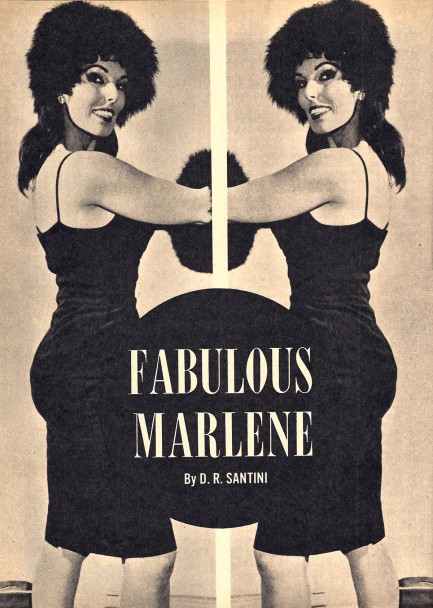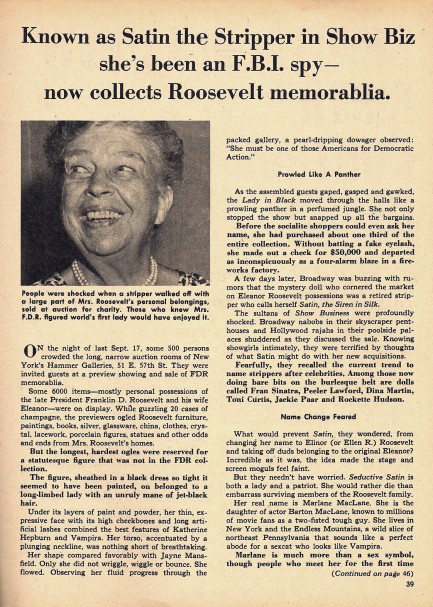 ---
East German anti-Nazi drama is considered a classic.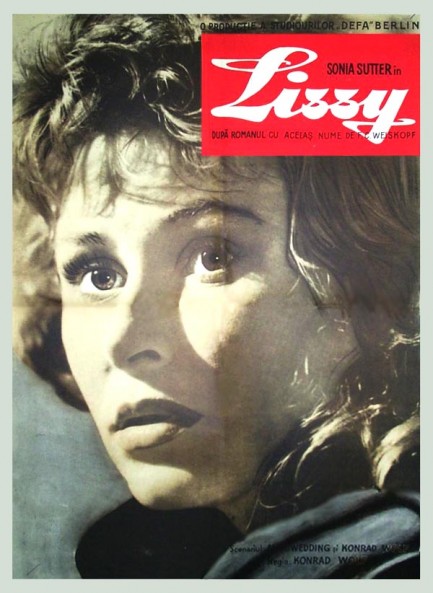 Here's a nice Romanian promo poster for the anti-Nazi drama Lissy, starring Sonia Sutter, and based on a novel by Franz Carl Weiskopf. The film was made in East Germany, and against all odds, earned an American release and brought Sutter a measure of critical acclaim. She eventually acted in more than twenty films, but is better remembered for her distinguished four-decade career at the famous Burgtheater in Vienna. Lissy premiered in East Berlin yesterday in 1957.

---