Grrrr... That shameless slut. If I hadn't seen her with my own two eyes—and the other two eyes on my chest—I would never have believed it.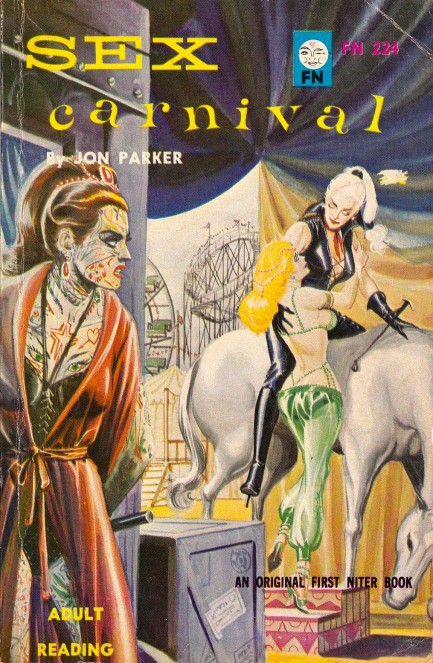 There's nothing quite like carny pulp, and this one has one of the better tag lines in sleaze history. The basic idea here is innocent Curtis Bryan joins a carnival only to find it a hotbed of sex, sin, and spouse swapping peopled by lesbian trapeze artists, a sex freak equestrienne, and more. Pretty soon he's in danger of being corrupted by all the crazy goings-on. The tagline: Enter normal... exit abnormal... That is inspired. The artwork is inspired too. It's by the uniquely great Eric Stanton, and the copyright is 1965.
---
All that cutesy lovey-dovey stuff was the single me. Now that we're married let me introduce you to the real me.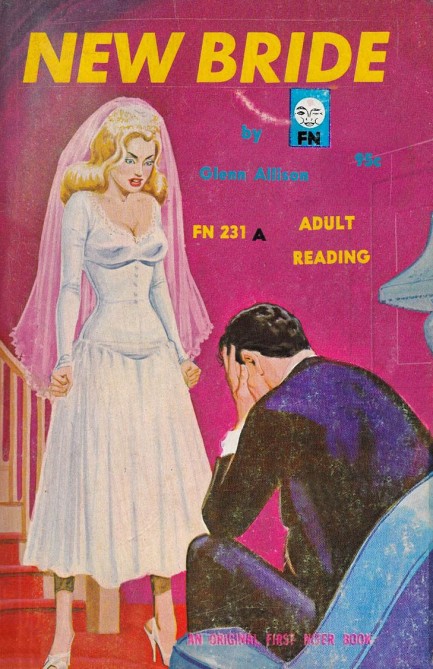 Above, the cover of New Bride by Glenn Allison, written for First Niter and published in 1960. The art is by Eric Stanton, formerly obscure, but in the midst of a renaissance these last several years, and deservedly so. Check some of his astonishing pieces here.


---
This is the pleasure department, sir. Pain was consolidated here after last month's corporate downsizing.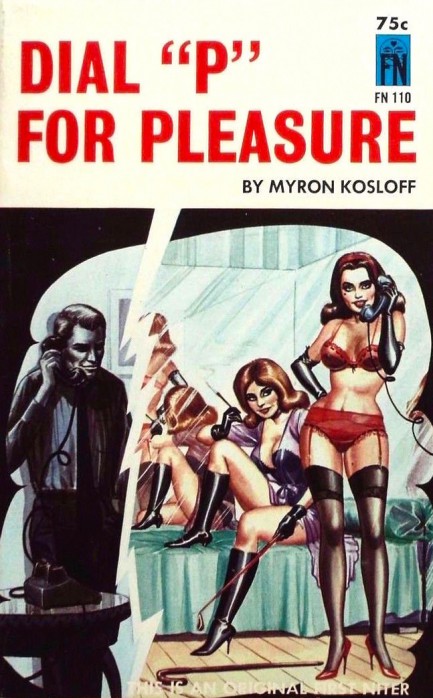 More fun sleaze today, a cover for Myron Kosloff's 1964 opus Dial "P" for Pleasure, from First Niter, a subsidiary of Connoisseur Publications, with Eric Stanton cover art. You get sexual hijinks at the Hotel Park-Ritz, with swapping, bondage, lesbianism, and all the other fun things in life. This was, if you can believe, made into a porn movie of the same name in 1978 starring Susan Wong and Sharon Mitchell.
---