If someone knocks, don't answer.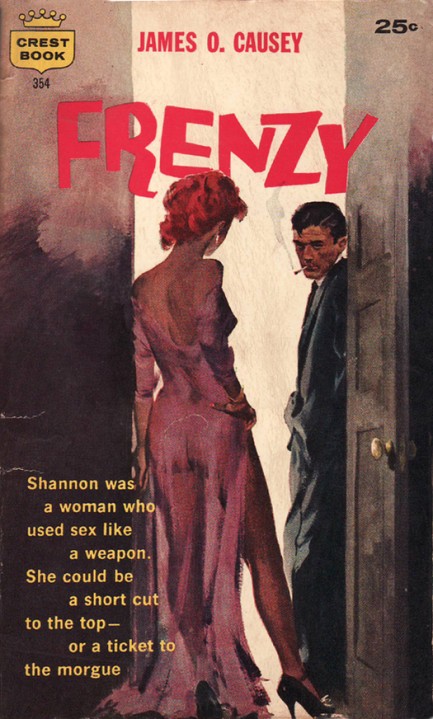 It's a good thing the real world isn't like the worlds of pulp and mid-century crime fiction. In those realms, when a woman receives an unexpected visitor the result is often disastrous. Bad cops, evil crooks, ruthless blackmailers, lecherous uncles, and all sorts of nasty characters usually await on the other side of the door. Above and below you see a collection of mid-century paperback fronts showing those fraught moments just after a woman opens her door to trouble, or trouble takes matters into its own hands and busts its way in. Our recommendation: in the event of an unexpected knock just go out the window.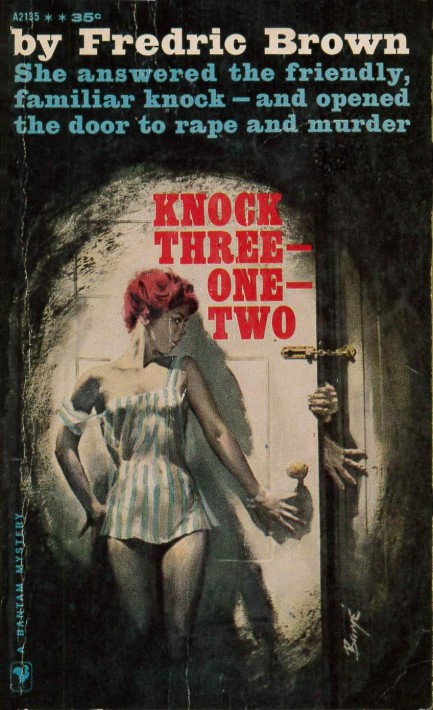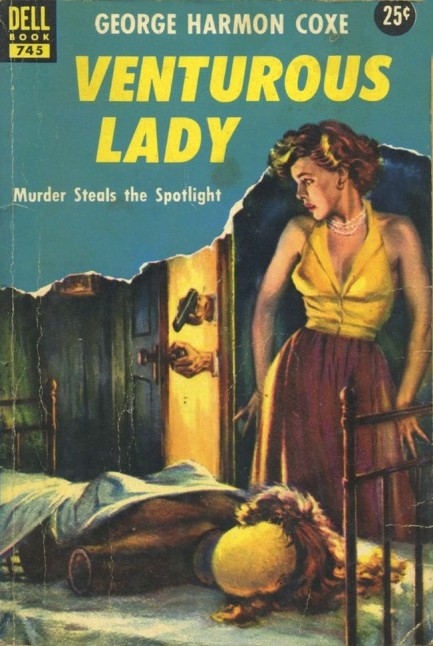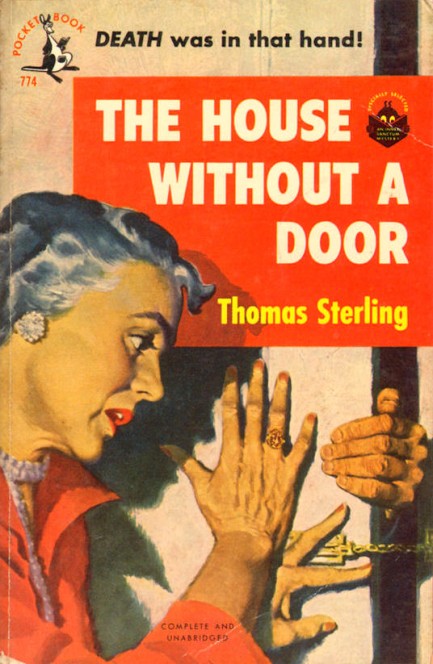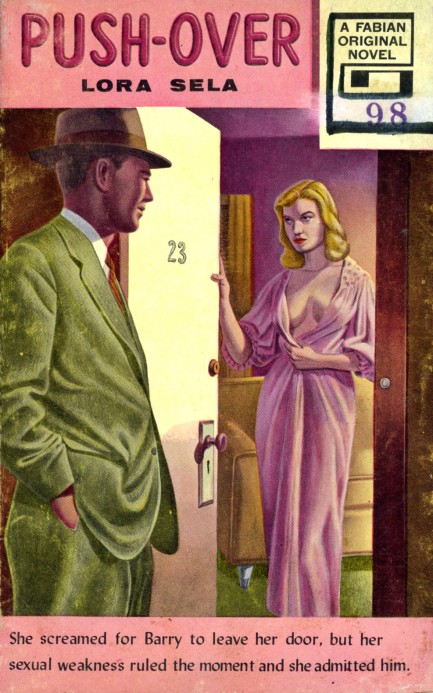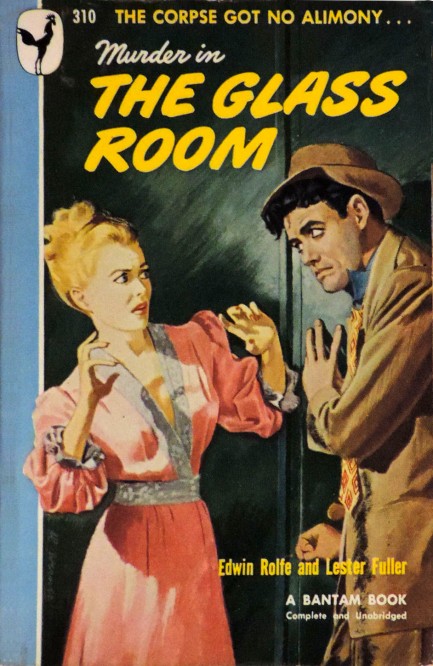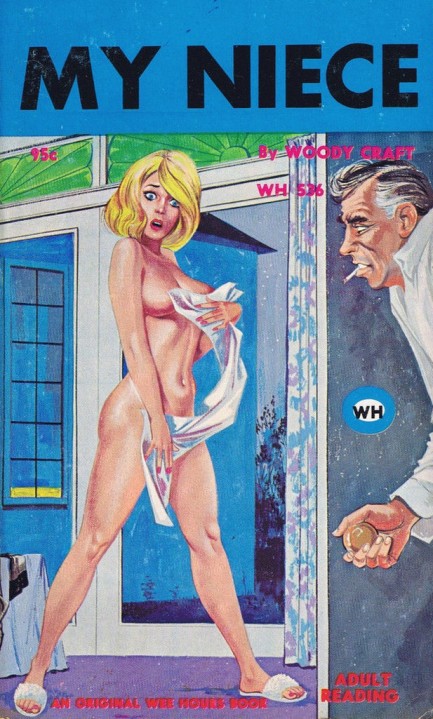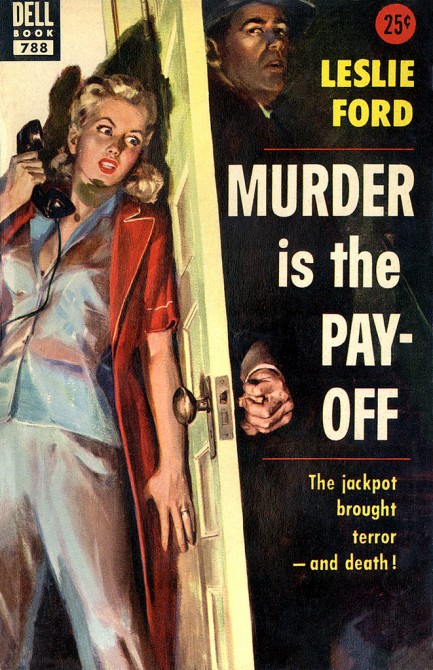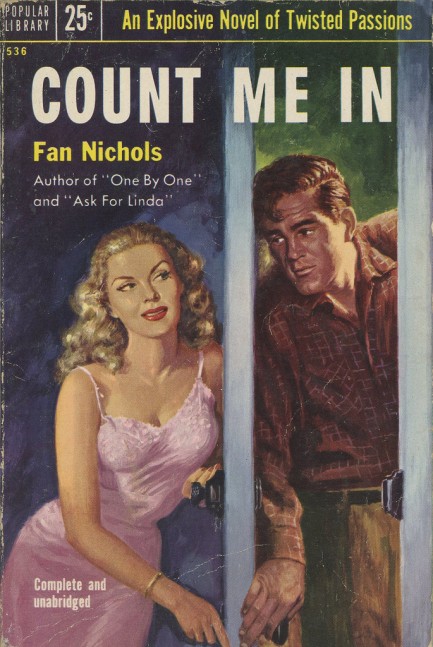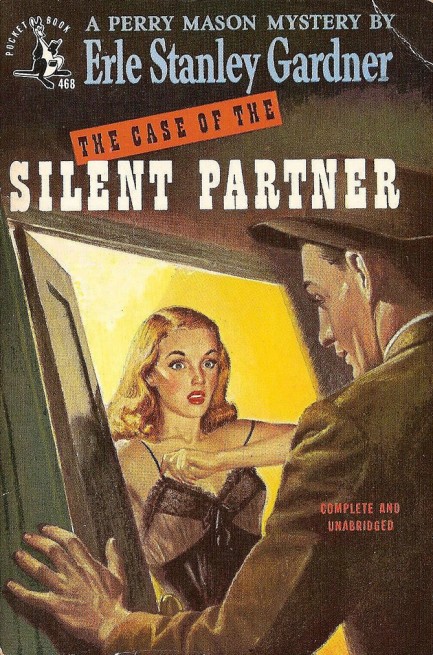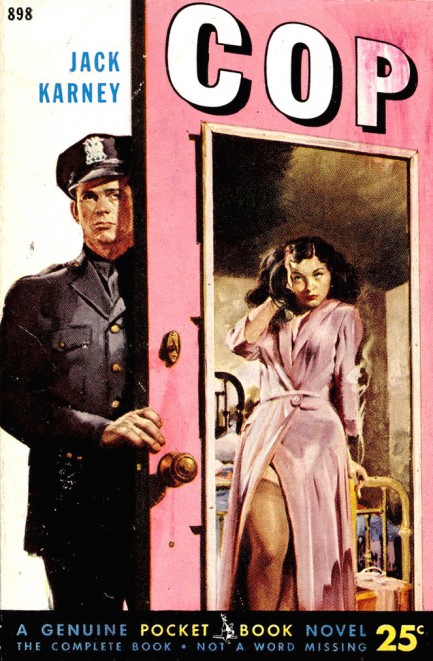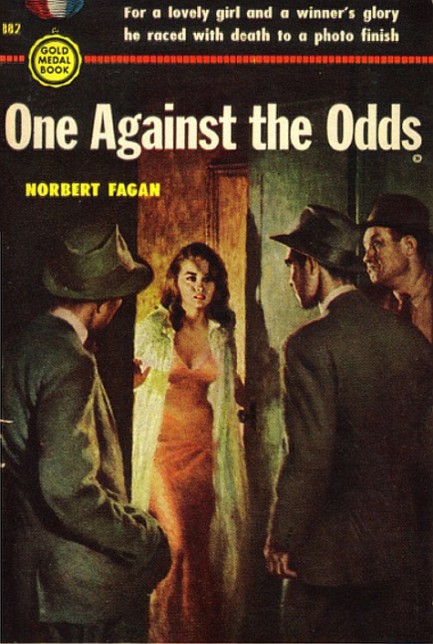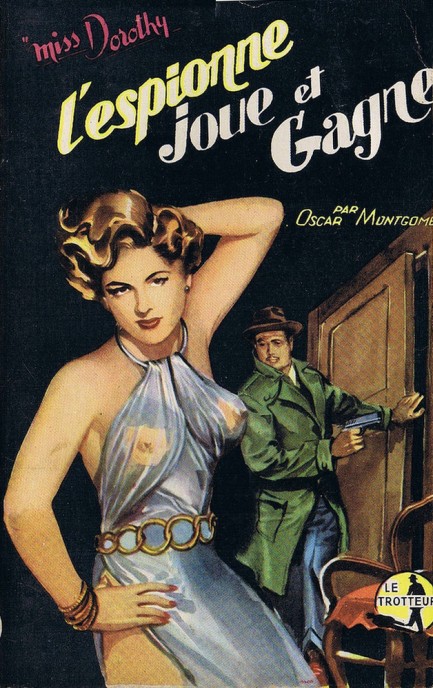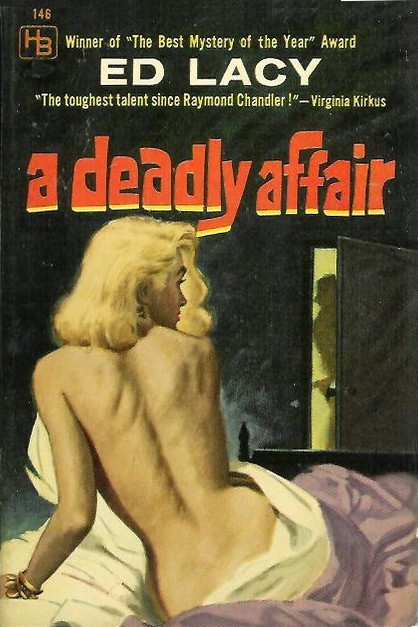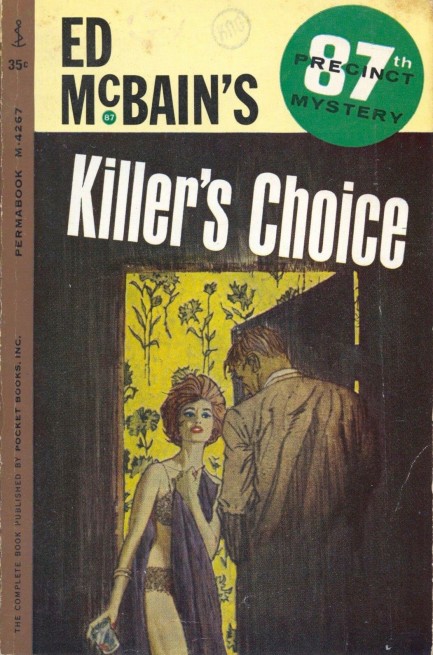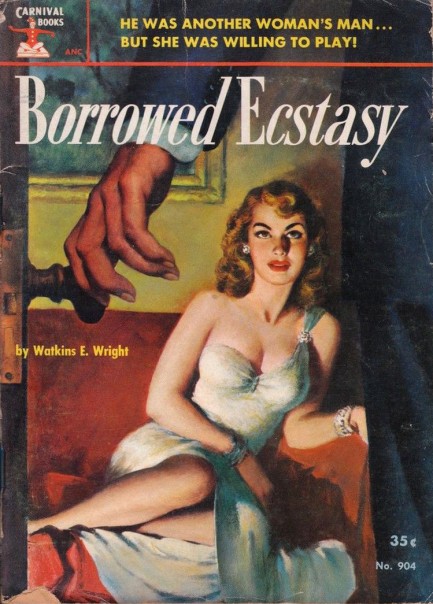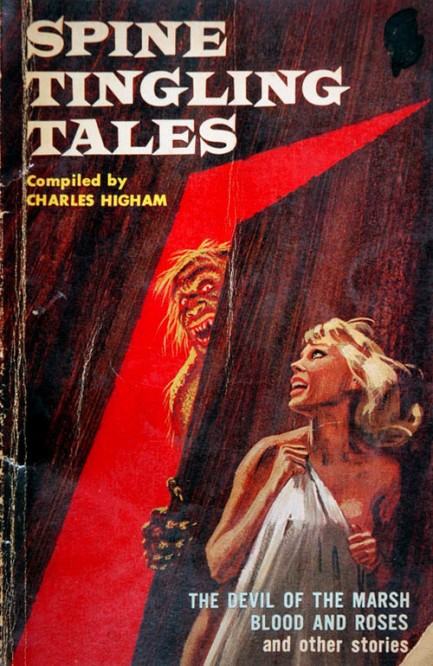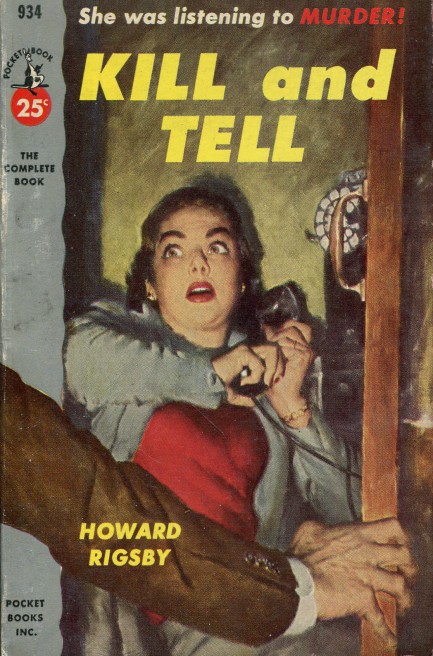 ---
Um, what exactly did you mean when you said your boyfriend was a big dumb ape?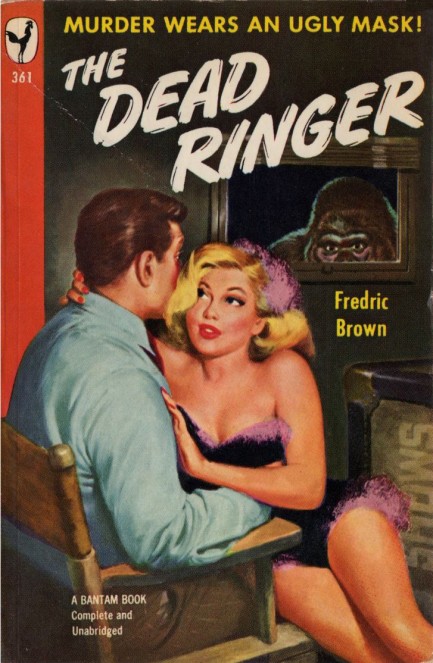 We love this cover for Fredric Brown's 1949 thriller The Dead Ringer, with art by Robert Stanley. Brown wrote about 250 books, including The Fabulous Clipjoint. This one includes the same protagonists as Clipjoint, Ed Hunter and Uncle Ambrose, sticking close to Am's circus roots (he was a carny pitchman before he became an amateur sleuth) as they try to solve a series of slayings plaguing a traveling carnival. This one may be worth a read solely for the bizarre fact that a chimp gets murdered. How many mysteries can say that?
---