There's nothing quite like a roll in the hay.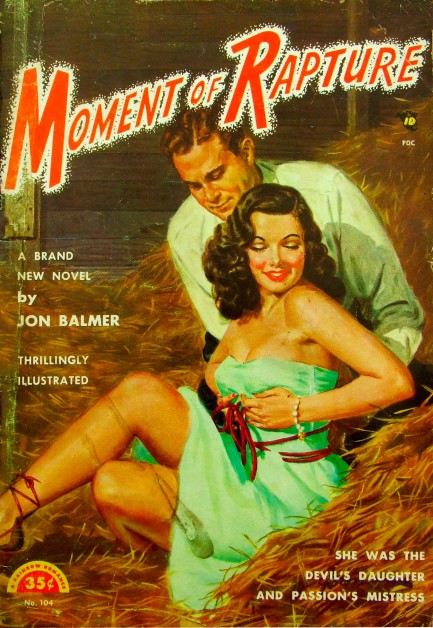 You'd think we'd eventually run out of themes in mid-century paperbacks, but the possibilities are seemingly endless. We can add illicit love in the hayloft to the many other time honored subjects exploited by paperback publishers. We've already shared several covers along these lines, such as this one, this one, and this one, but today we have an entire set for your enjoyment. Personally, we've never had sex in a hayloft—in fact, we've never even had the opportunity—but we imagine that once you get past the smelly manure and the scratchy hay and the jittery animals it's pretty fun. Or maybe not. There are also numerous books, incidentally, that feature characters trysting by outdoor haystacks, but for today we want to stay inside the barn. Thanks to all the original uploaders of these covers.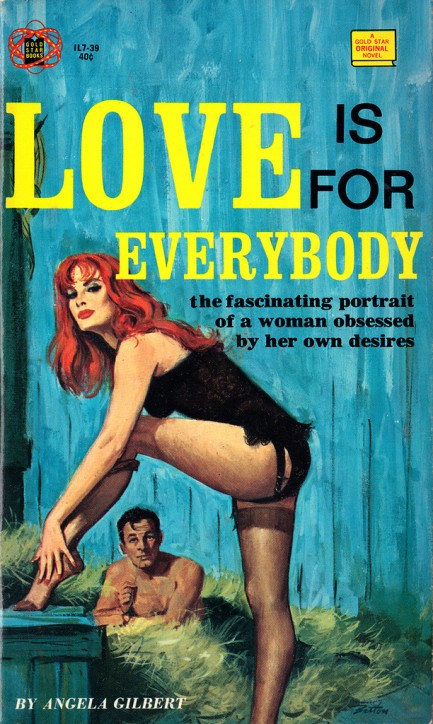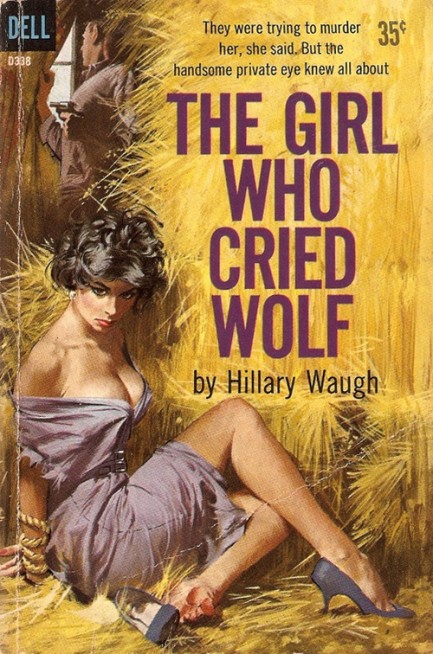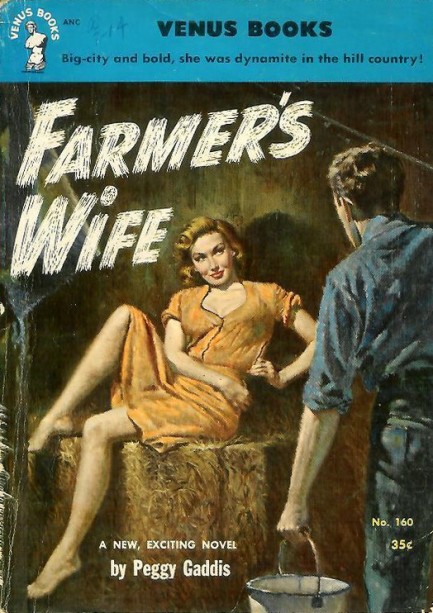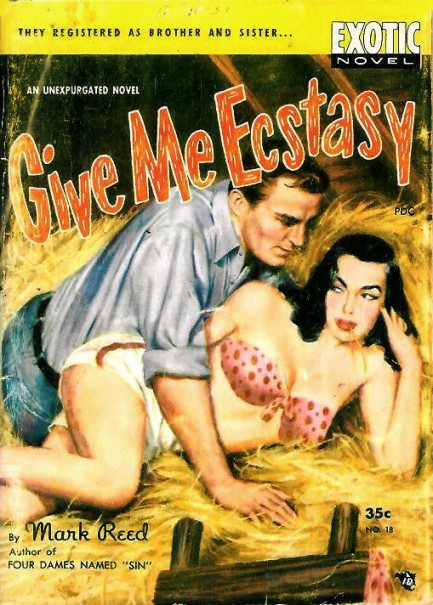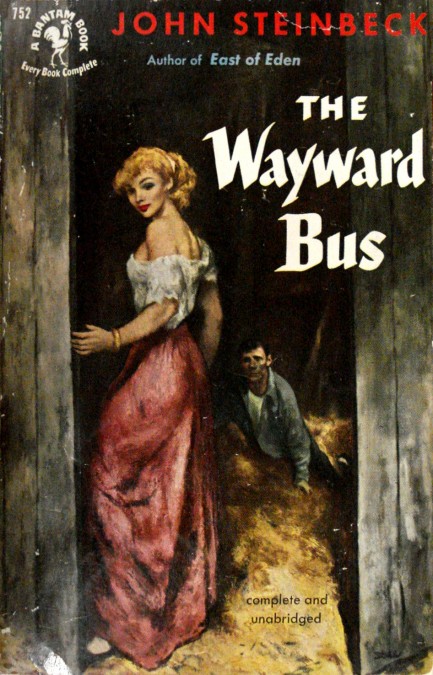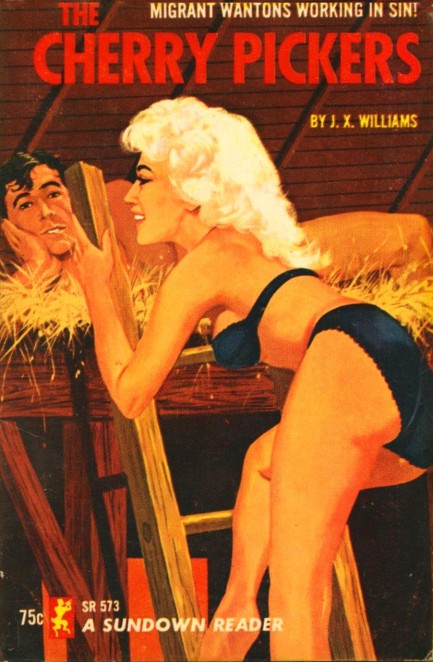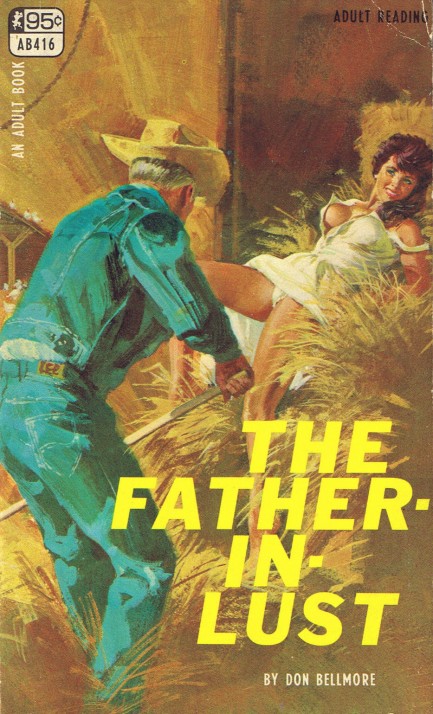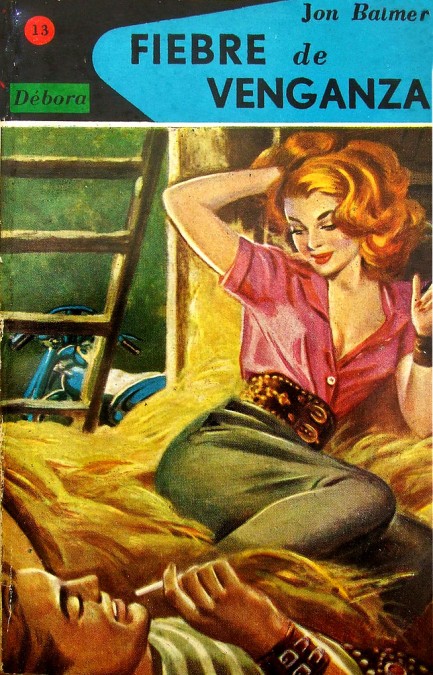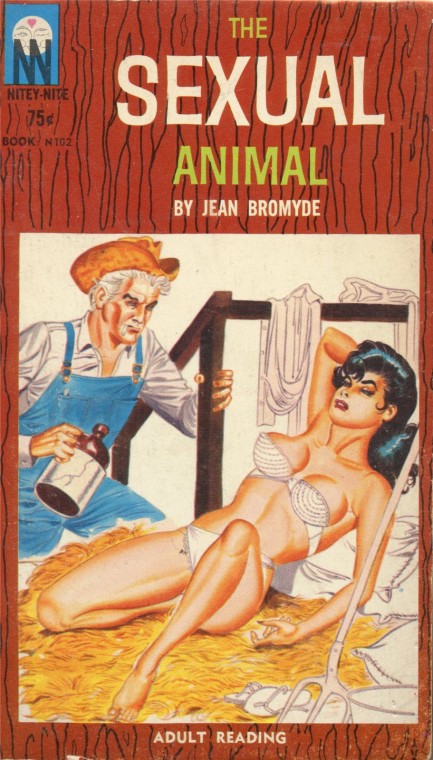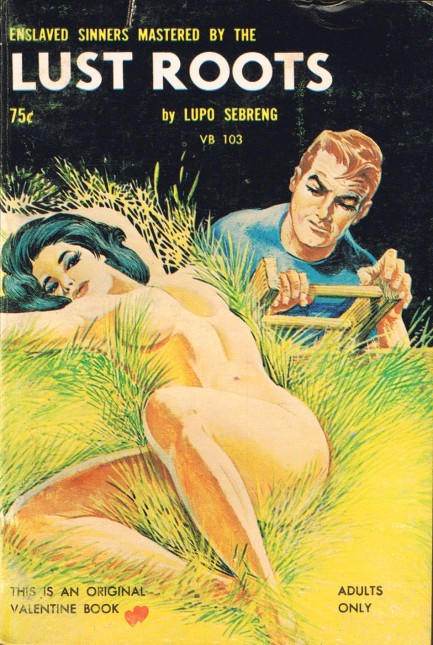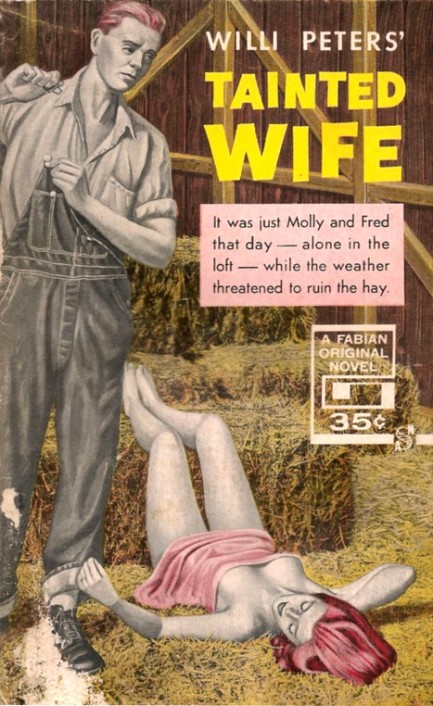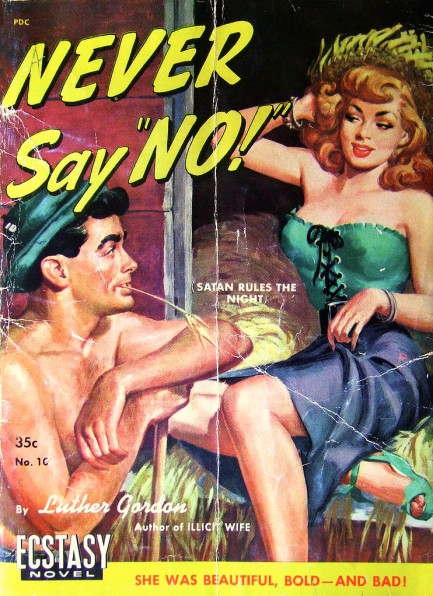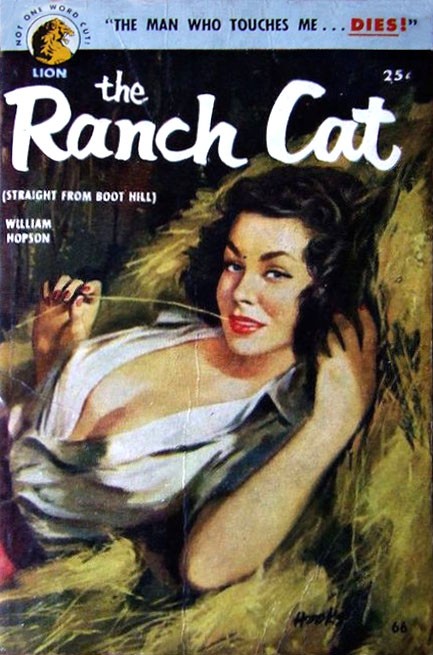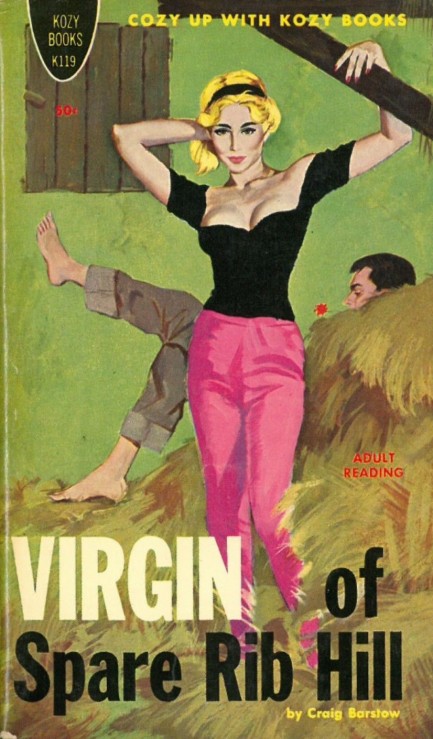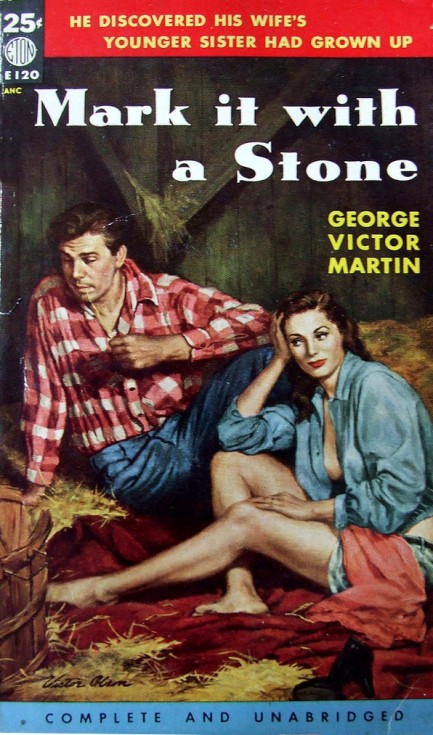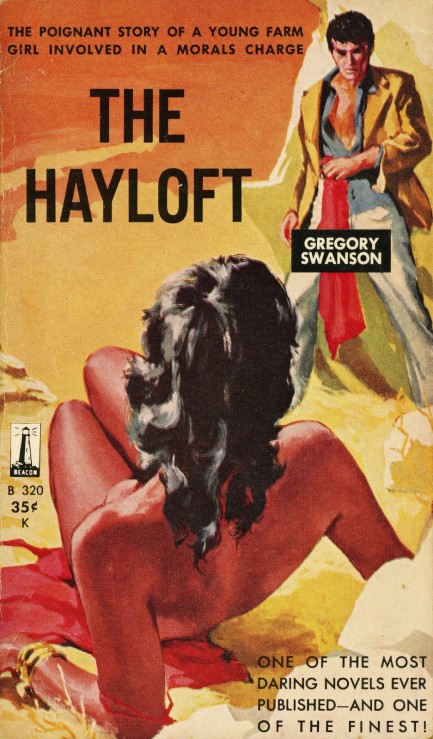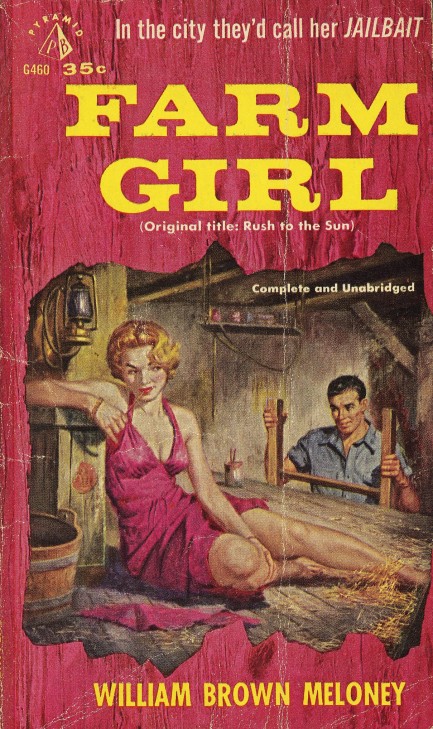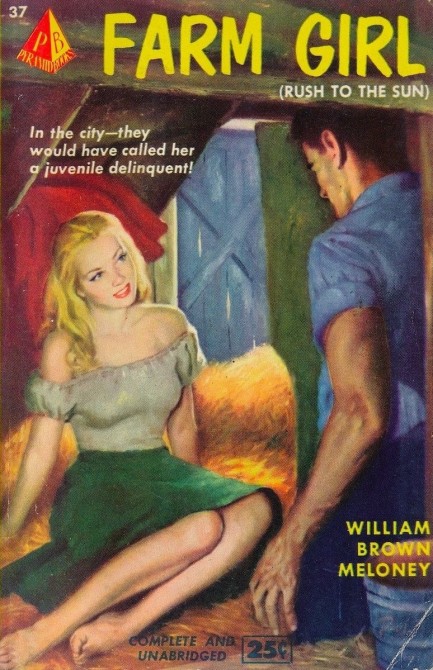 ---
My pa shouldn't be back for hours. But just in case he does show up, do you prefer burial or cremation?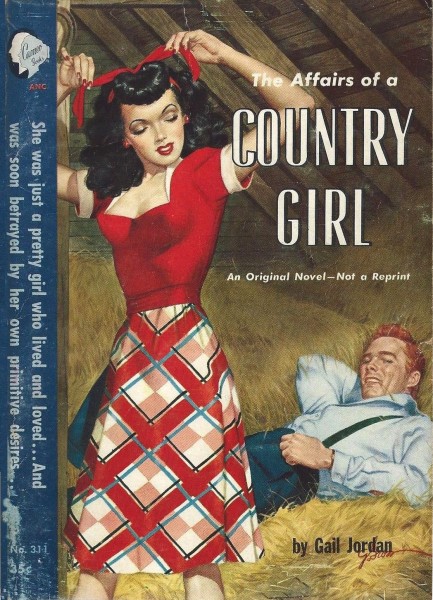 A double shot of rural sleaze today, Norman Bligh's Once There Was a Virgin, 1950 from Exotic Novels, and Gail Jordan's The Affairs of a Country Girl, 1952 from Cameo Books. George Gross provided the art for these covers, which are cropped differently, but between the two you see pretty much the entirety of the original piece. We think this is one of his better efforts. We're putting together a small collection of paperback covers set in barns and haylofts, so consider this a preview, along with the covers here, here,

and

here.


---
And as for you leaving... *gulp* *swallow* ...we'll discuss that in twenty-four to seventy-two hours.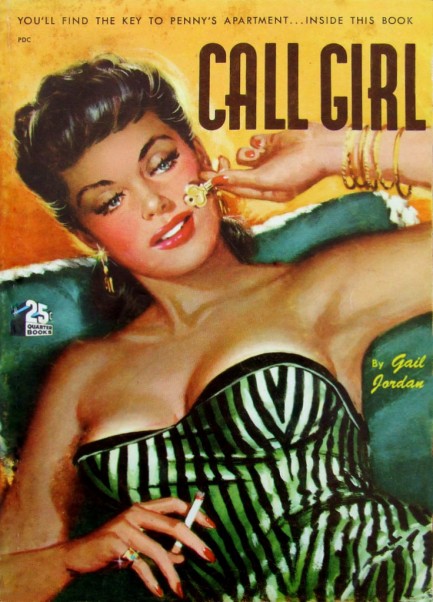 If you swallow a key does it become a pass key? Just wondering. Whatever you call it, you won't be seeing it again for up to three days, according to what we read about human digestion. But we digress. Above is a beautiful cover for Call Girl by Gail Jordan, aka Peggy Gaddis, for Quarter Books, copyright 1949 with uncredited art. If you've never visited the blog Sleazy Digest Books, we suggest heading over there for a look at this cover and many others in the same style.
---