Inside Story was never a top tabloid, but it still managed to entertain.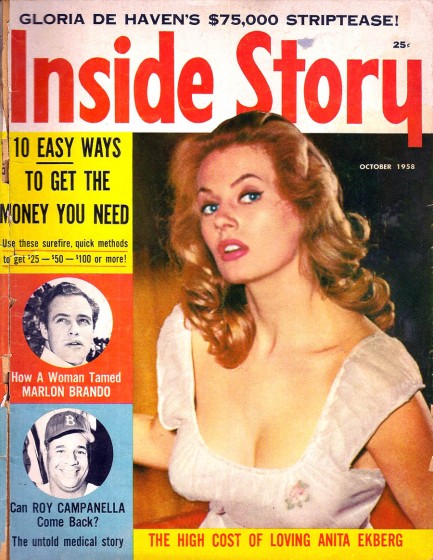 Sex, celebs, and swindles make up the bulk of this Inside Story from October 1958 with Swedish bombshell Anita Ekberg starring on the cover. All tabloids had a snappy slogan. Inside Story's is "Tells the facts about people, the news, and the world we live in." Doesn't exactly send chills down the spine, does it? Maybe that's why Inside Story was always strictly a middle of the pack tab, never achieving the rarefied heights of Confidential or Police Gazette. But on to the stories. In this issue readers are told that a relationship with Anita Ekberg comes at a high cost—not in money, but in frayed nerves due to her demanding behavior, alleged examples of which are detailed from London (caught by police having sex in a parked car) to Rio de Janeiro (abandoned her boyfriend and flew back to Sweden without a goodbye). Inside Story also expounds on Marlon Brando and Anna Kashfi, as well as Gloria de Haven and the unnamed Central American dictator's son (Ramfis Trujillo, discussed last year) who was so struck by her beauty that he spent a fortune in time and money trying to get her into bed. Errol Flynn's supposedly inflated reputation as a lover also takes a hit, and both the horse racing industry and restaurant business provide material for insider horror stories. All in all, it's a nice slate of articles, well worth the twenty-five cent asking price. We have twenty pages of all this for your enjoyment below, including a large scan of Diana Dors, because, well, she's Diana Dors.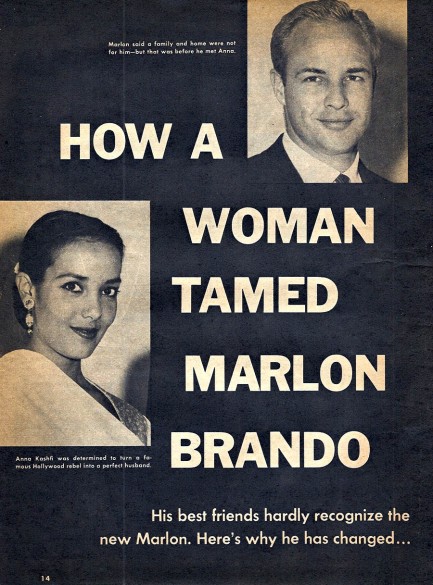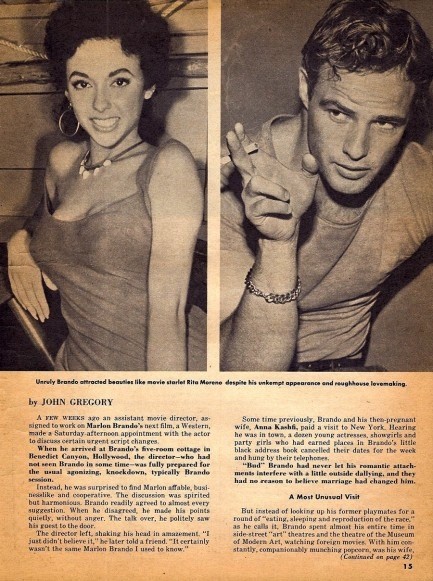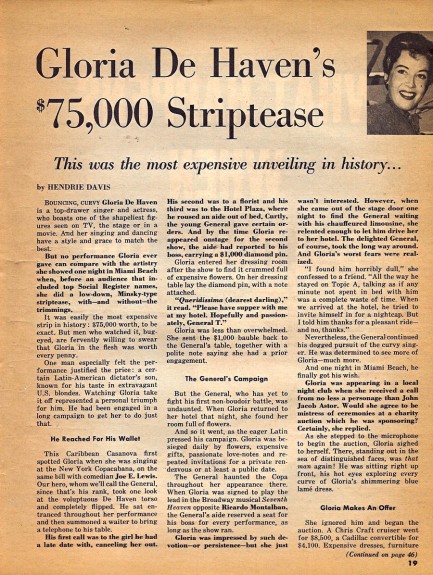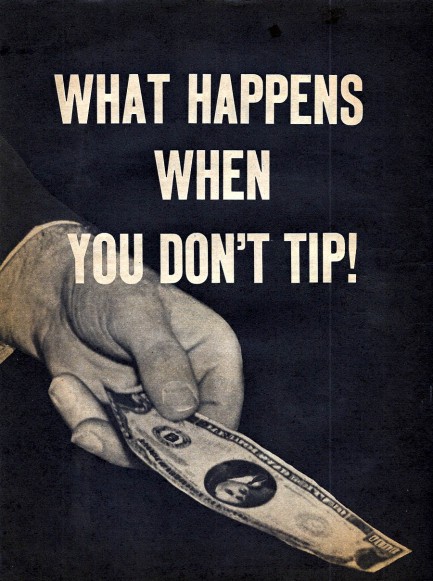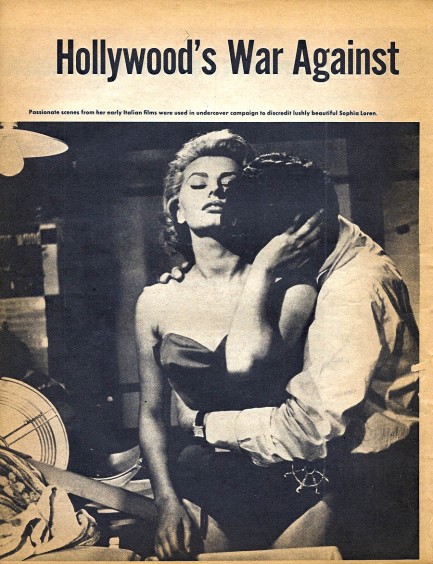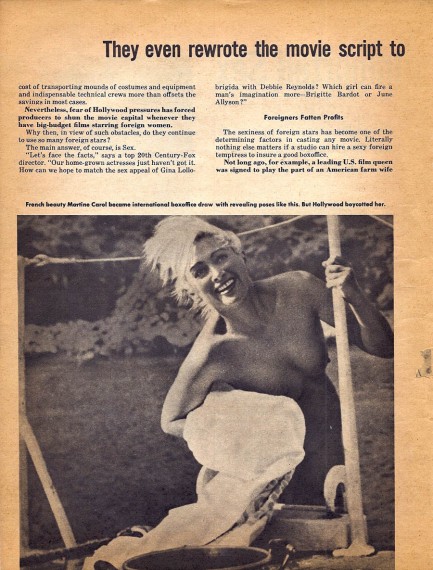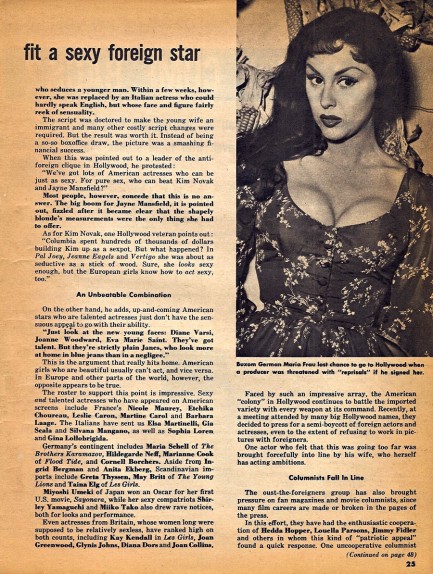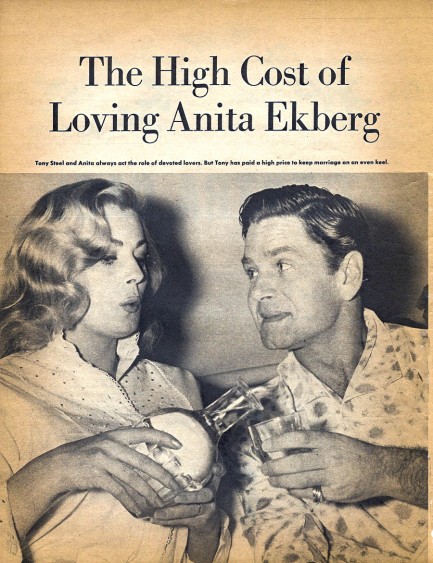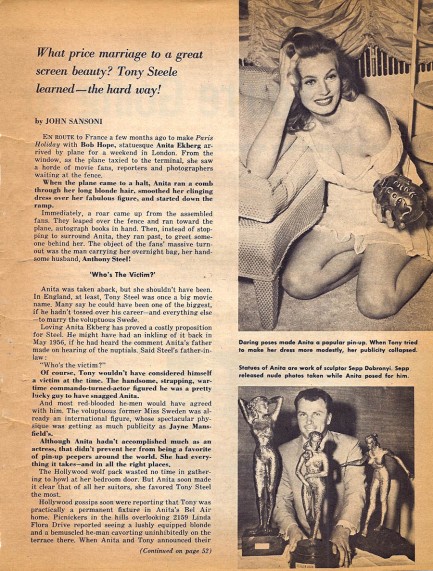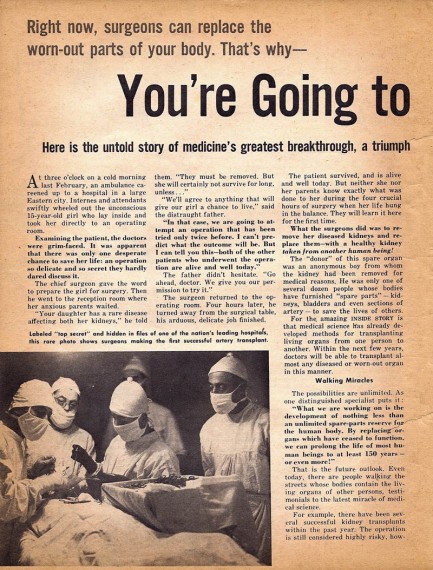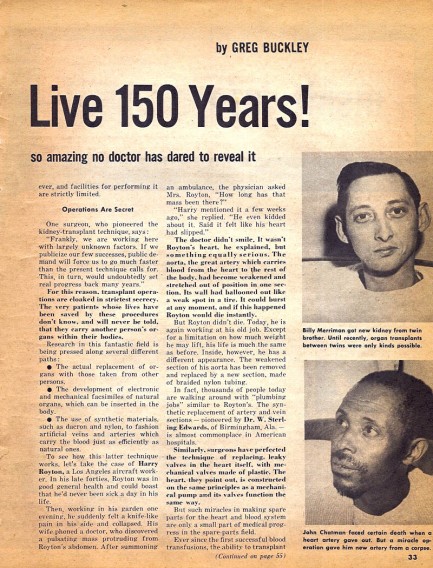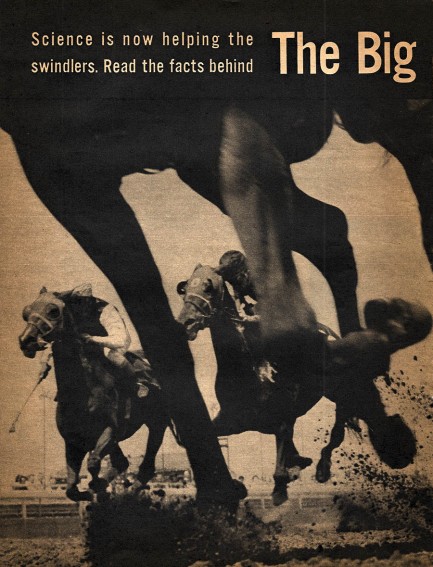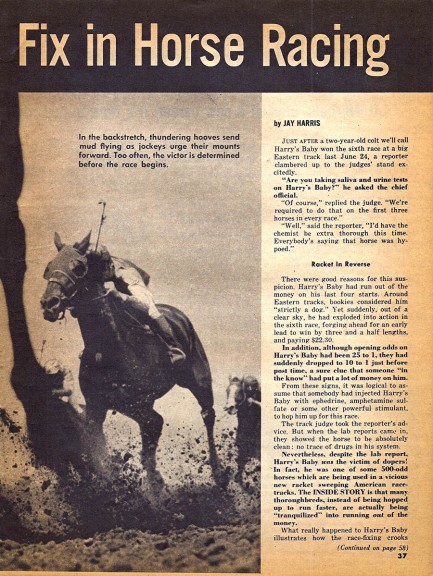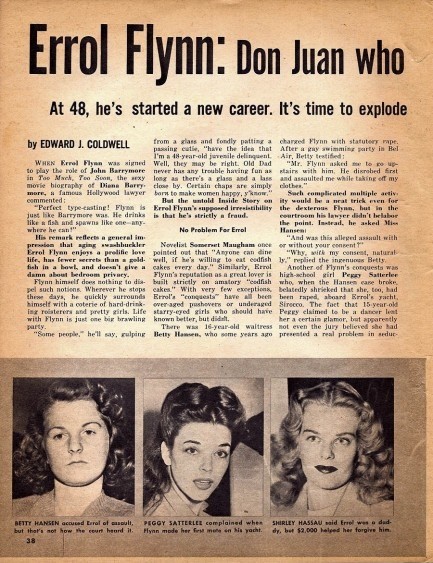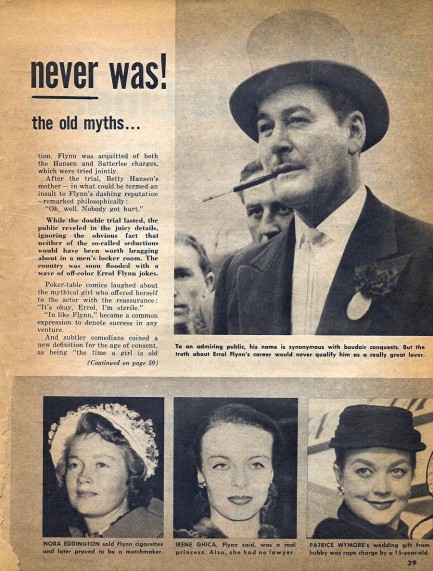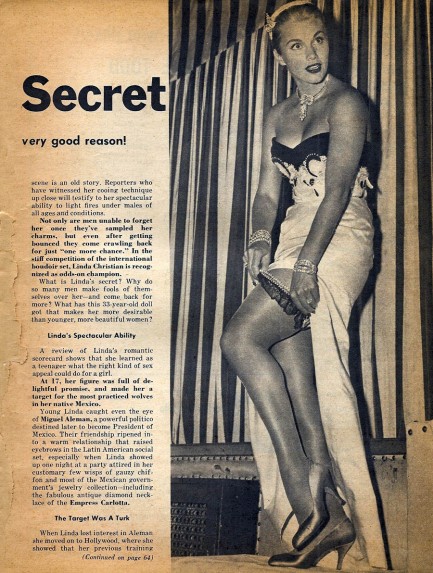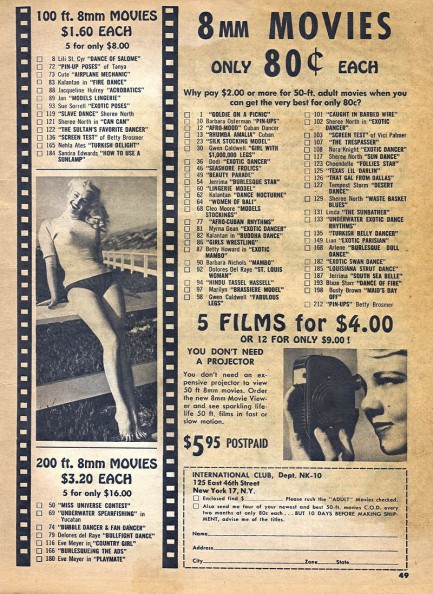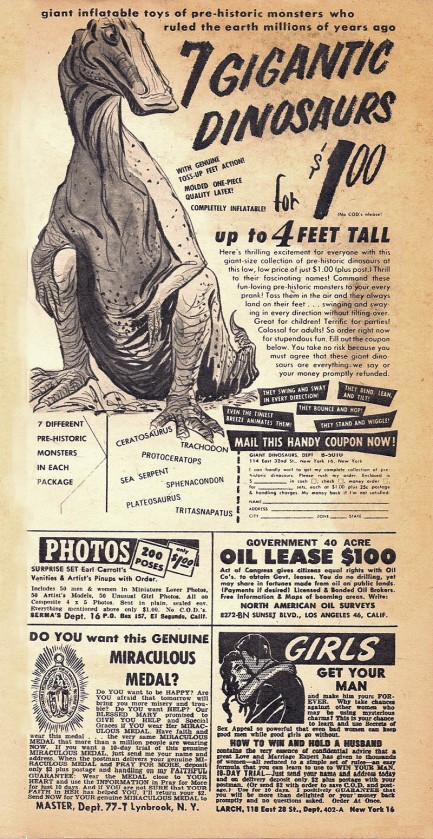 Sweden
,
Inside Story
,
Anita Ekberg
,
Marlon Brando
,
Anna Kashfi
,
Martine Carroll
,
Linda Christian
,
Diana Dors
,
Errol Flynn
,
Rita Moreno
,
Gloria de Haven
,
Ramfis Trujillo
,
Sophia Loren
,
Tony Steele
,
Maria Frau
,
tabloid
---
American actress Gloria de Haven, who earned one of Hollywood's ultimate honors—a star on the Walk of Fame.

---