Oh, that Katherine Everard. On second thought, maybe the book isn't so bad after all.
"A first novel that holds little promise of a future." Thus concluded one 1949 review of Katherine Everard's Cry Shame!, aka A Star's Progress. This assessment is funny because Everard was a pseudonym used by American literary treasure Gore Vidal, who'll be remembered far longer than any of his critics. Cry Shame! tells the story of a girl who becomes a stripper in New Orleans at age thirteen, a wife for a much older man at age fourteen, a Hollywood starlet as an adult, and finally—thanks to romantic misfortune—a broken woman. Today's critics claim they can see touches of Vidalian genius in various details of the book. Of course they can. This Pyramid edition comes complete and unabridged—except for the bottom half inch of the cover cut off by some shoddy work at the printer—with art by Harry Bennett.
---
Harry Bennett channels Himes and Harlem.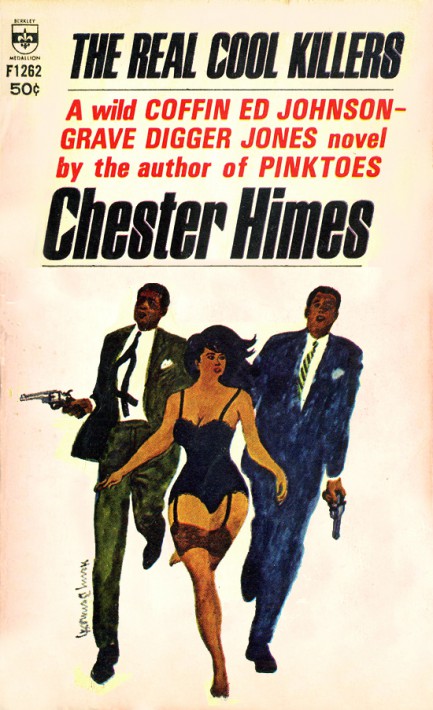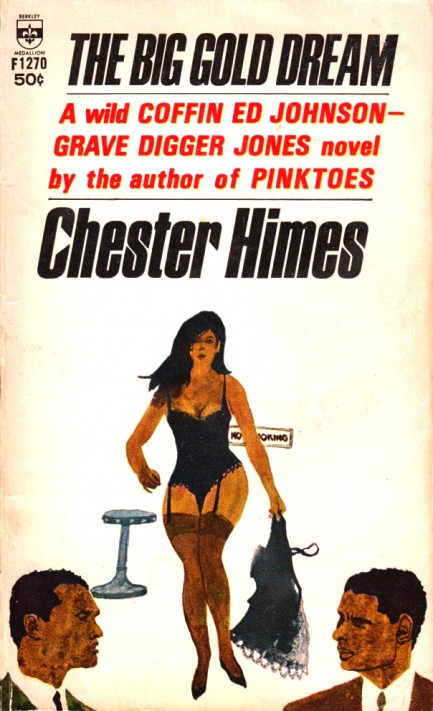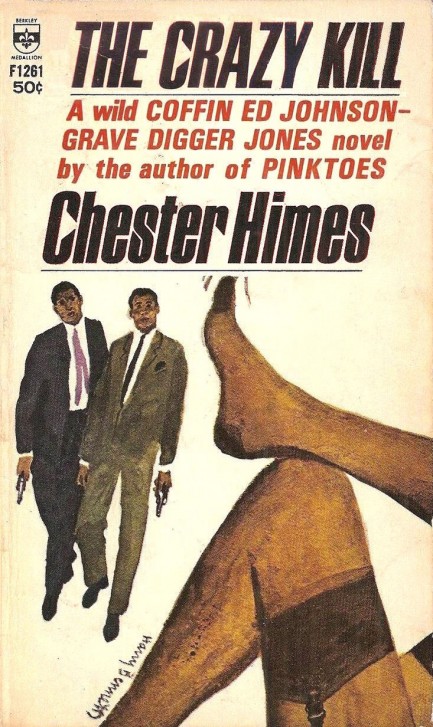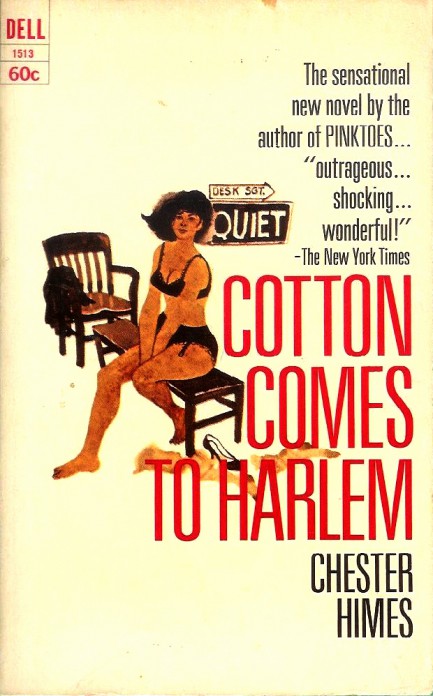 Chester Himes' cycle of Harlem detective fiction spanned eight complete novels, and one unfinished effort, with five of the paperback editions illustrated by Harry Bennett, whose work you see above. Himes is world renowned, Bennett somewhat less so, but he was an award winning artist who illustrated hundreds of paperbacks during his career. We were reminded of him by a recent entry on Killer Covers, and remembered how much we like these pieces. In contrast to his lushly rendered romance covers, or more conventional crime novel art, these have an almost spontaneous quality. Publisher input usually has quite a bit to do with it, but we suspect Bennett was also influenced by Himes' writing and the Harlem setting, and as a result produced this jazzy art for a jazzy novelist. Excellent stuff.
---