American sex stars make a big splash in Japan.
As promised
earlier
this month, below we have more adult film posters from Japan for U.S. based productions. We're pretty proud of these because you simply won't find them anywhere else, or if so certainly not in the quality you see here. And we have at least a hundred more.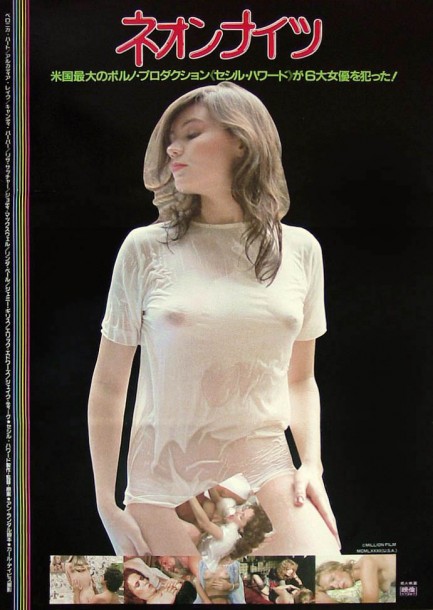 Neon Nights, 1981, with Veronica Hart.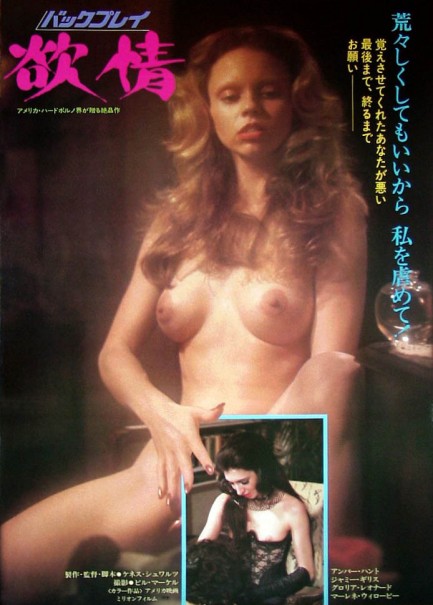 Fiona on Fire, 1978, with Amber Hunt.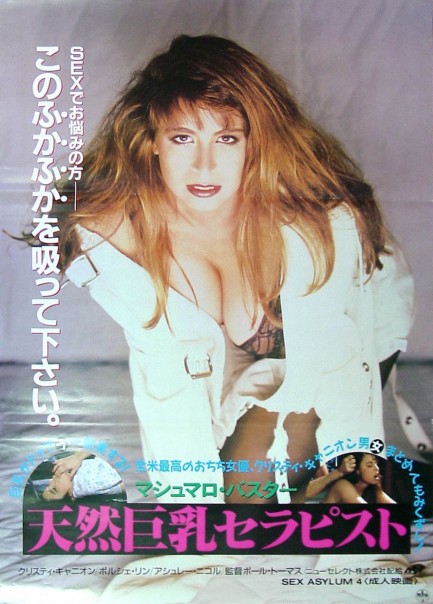 Sex Asylum 4, 1993, with Christy Canyon.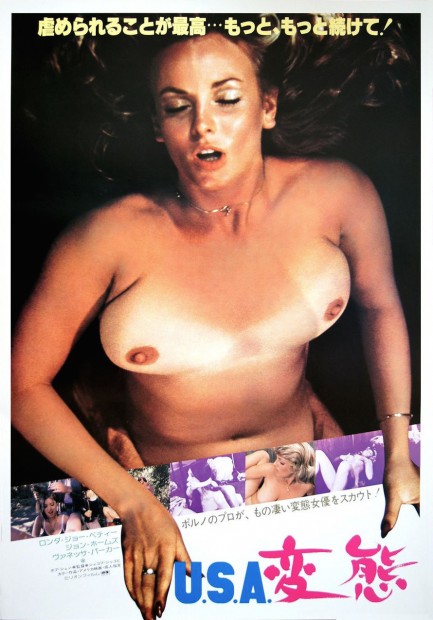 Little Orphan Dusty, 1978, with Rhonda Jo Petty.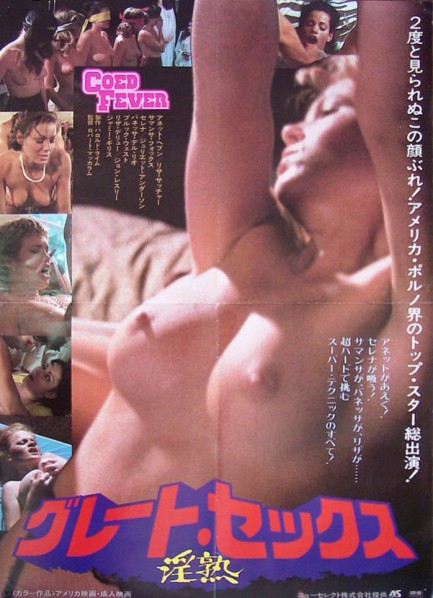 Co-Ed Fever, 1980, with Annette Haven.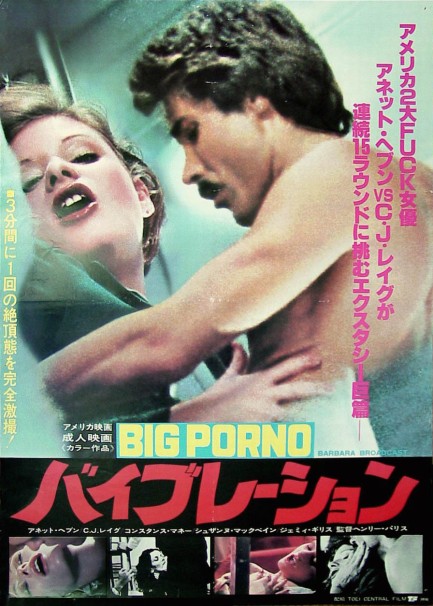 Barbara Broadcast, 1977, with Annette Haven and Harry Reems.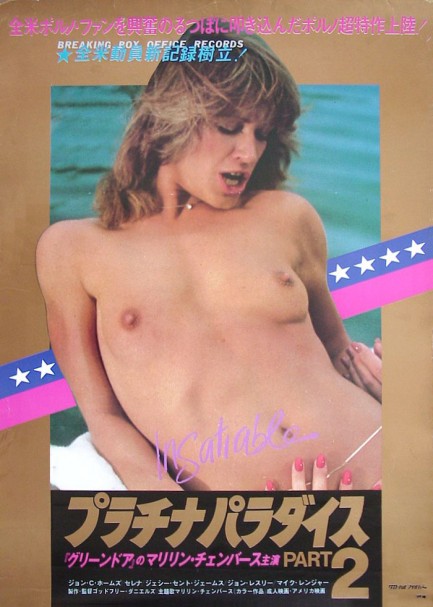 Insatiable II, aka Insatiable Part 2, 1984, with Marilyn Chambers.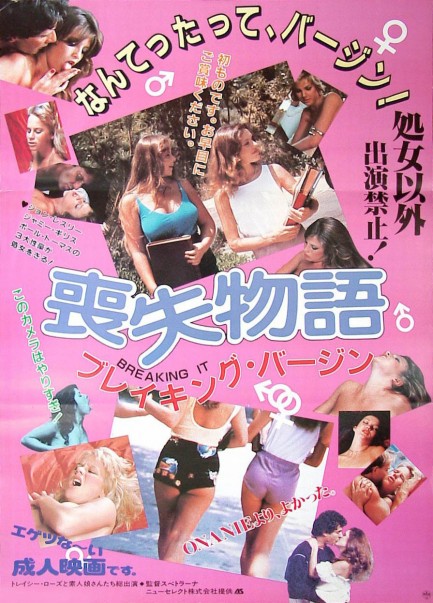 Breaking It, 1984, with Traci Lords.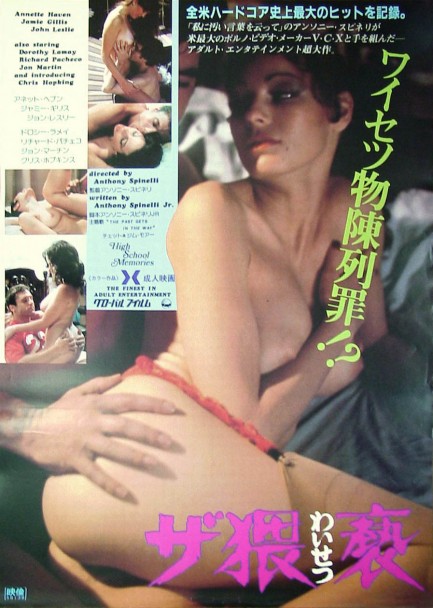 High School Memories, 1980, with Annette Haven.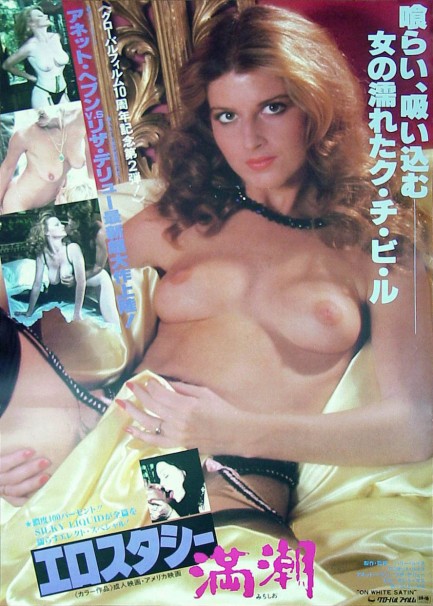 On White Satin, 1980, with unknown poster star. We were able to visually identify all the main performers in this film and none of them seem to be the person shown here. This is not unusual for a Japanese poster. Their makers occasionally used the most photogenic person rather than the top-billed performer, but in any case we don't know who this is.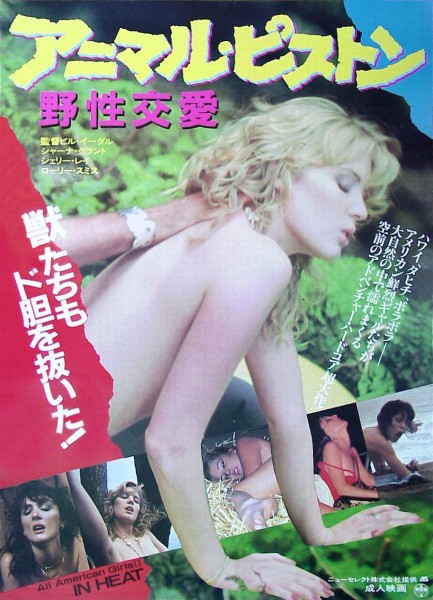 All American Girls in Heat II, 1983, with Shauna Grant.


---
A lump in the Throat.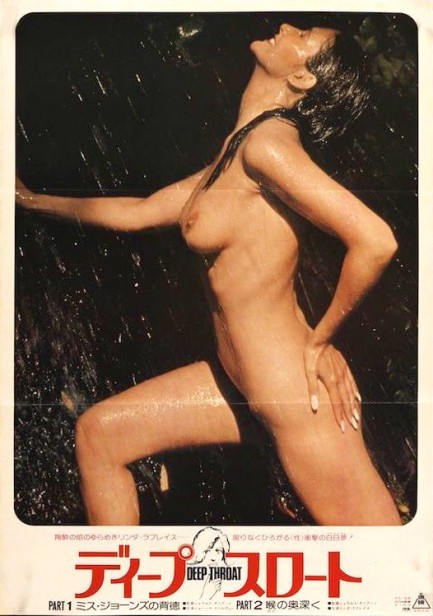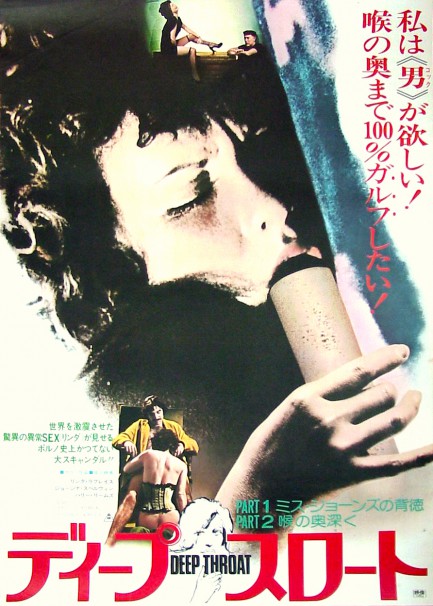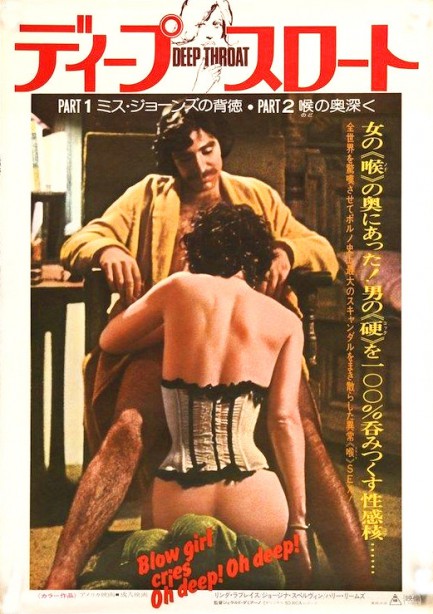 We're back folks, and what a lovely trip it was—at least, the parts we remember. Above you see three Japanese posters, each advertising Deep Throat and Deep Throat Part 2, which we gather ran as a double bill in Japan sometime in the mid-1970s. Deep Throat and its sequel starred Linda Lovelace as a woman whose clitoris was in her throat, and the first installment was the first truly mainstream porn film.
---