Lockjaw and The Prince of Barkness are like my social secretaries. You wanna to talk to me, you talk to them first.
Italian actress Gianna Maria Canale, seen here in 1958, began her show business career in 1948 and soon became a stalwart in sword and sandal epics, among them Hercules, The Warrior and the Slave Girl, and The Centurion. In the foreign press she was often compared to Ava Gardner, but in Italy she was thought of by some more as a quintessential Italian woman, sort of an aristocratic standard of perfect beauty. And like any aristocrat she has a couple of aristodogs. Release the hounds!


---
Dressed for eventual success.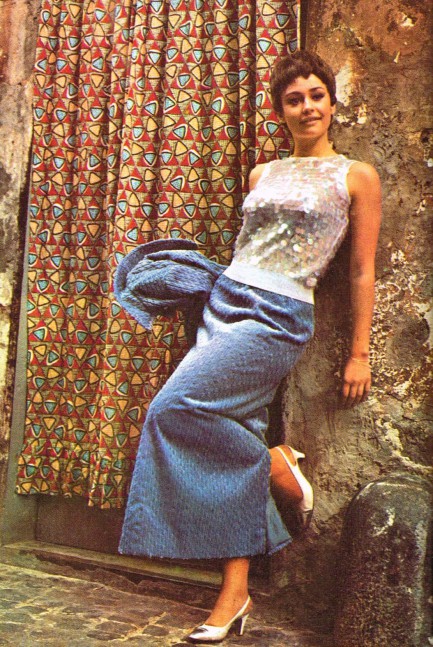 Raffaella Carrà is famous enough today to be known in many countries as simply la Carrà, and in Latin America as merely Raffaella. The above photo shows her pre-superstardom, when she was an up-and-coming actress and singer in her native Italy. Back then she was big in sword & sandal epics, among them 1961's Atlas Against the Cyclops, and 1962's Ulysses Against Hercules and Caesar the Conqueror. The photo comes from a British magazine called King and it dates from 1968
---
I heartily endorse this event or product.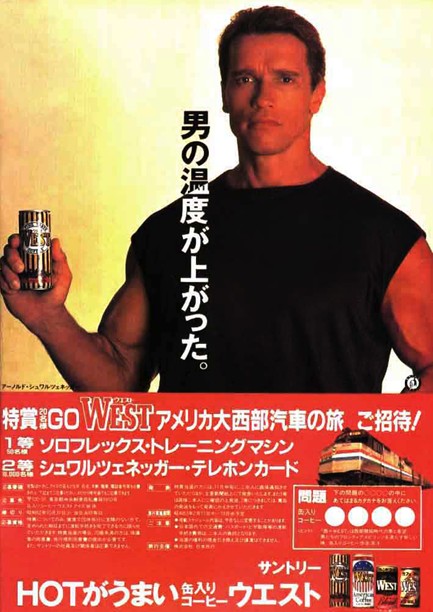 In this Japanese ad from the mid-eighties, Arnold Schwarzenegger shills for Go West brand coffee. We've been running across quite a few old Japanese ads lately, and you'd be surprised what sort of mundane products big stars were willing pitch in exchange for a wheelbarrow of yen. Of course, Arnold had already starred in unforgettably bad films like Hercules in New York and exposed his Schwarzenugget in that infamous what-the-hell-were-you-thinking nude photo, so selling canned coffee must have seemed like endorsing Fabergé eggs. But just like old nudes, old ads come back, and we're happy to have found this one. We feel a theme emerging.
---