Need to get rid of an uninvited guest? Try hummus.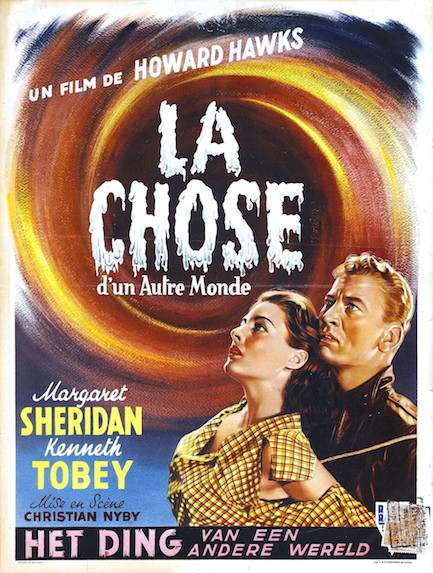 For a b-movie The Thing from Another World is quite entertaining. Above you see its nice Belgian promo poster, which has a different look for the era, with its colorful vortex and entranced looking couple. Belgium, of course, is multi-lingual, so the movie was titled La chose d'un autre monde in French and Het ding van een andere wereld in Dutch. It was directed by Christian Nyby, who was taking his first turn in the director's chair, but a certain uber-experienced fella named Howard Hawks apparently assumed a supervisory role, which may be why the film has such a sense of competent ease about it.
Snarky critics often joke that The Thing is basically James Arness as a giant carrot, but that's silly. The monster is a type of vegetable, but Arness does not dress as one, or anything close. He's a humanoid creature in a jumpsuit. We mention it only because those carrot quips, which suggested the film was some sort of low budget disaster, kept us from watching it for years. If the monster was just a carrot they could chase it away with a bowl of ranch dressing or hummus, but it's actually made of sterner stuff than that. Even fire barely fazes it.

In the end, whether thanks to Nyby or Hawks or some combination thereof, what you get here is a good, solid sci-fi thriller, well put together, well acted, reasonably scripted, and ultimately pretty entertaining. There's no Belgian release date, but after premiering in the U.S. in 1951, it made France in January 1952, so it probably opened in Belgium just a bit later. We're sure we don't have to mention that the 1982 remake was great, but if you haven't seen it feel free to take a gander at out little write-up on in from several years ago.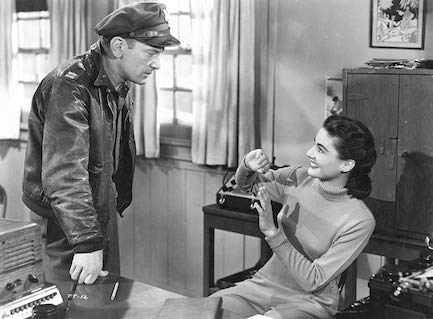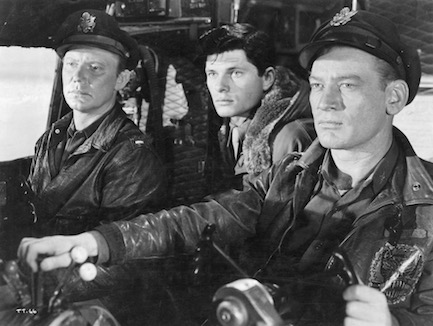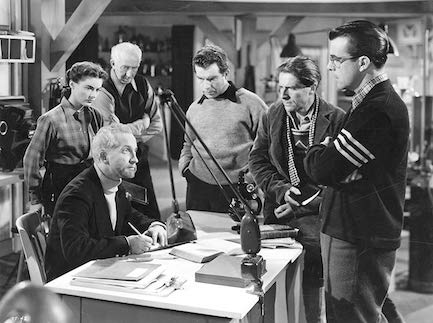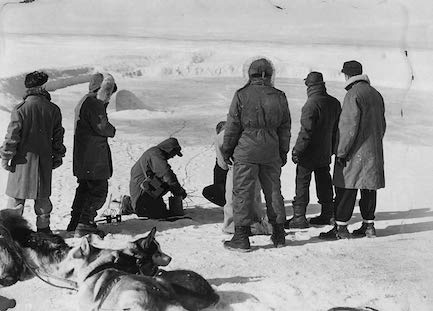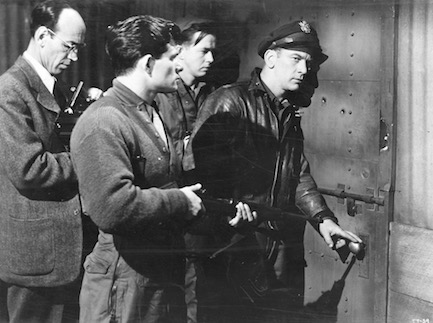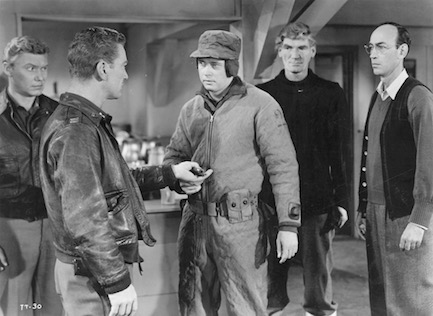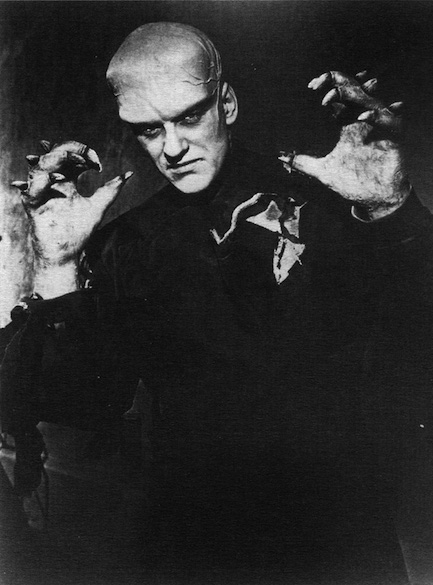 ---
I want the world, chico, and everything in it.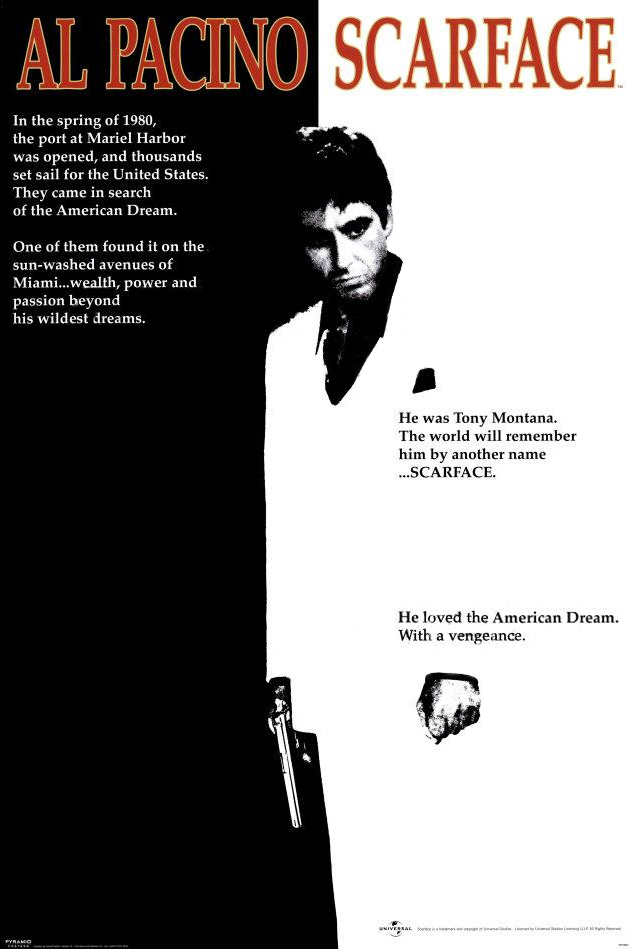 It was called Scarface, but it had nothing to do with Howard Hawks' 1932 classic. No, this version was a big, beautiful, transgressive mess cooked up by Oliver Stone, directed by Brian de Palma, and brought to life by Al Pacino, with an icy assist from Michelle Pfieffer. You couldn't take your eyes off it, even during the gut-wrenching chainsaw scene. When this post-gangster epic ended in a storm of cordite, coke dust, sparks, and blood spray, you realized you'd barely breathed during the final ten minutes. Many critics panned it, yet it established its own cinematic cult and, we think it's fair to say, will remain relevant for a very long time. Even its promo art is among the most iconic in film history. We've posted one above, and two lesser-known versions below. Scarface premiered today in 1983.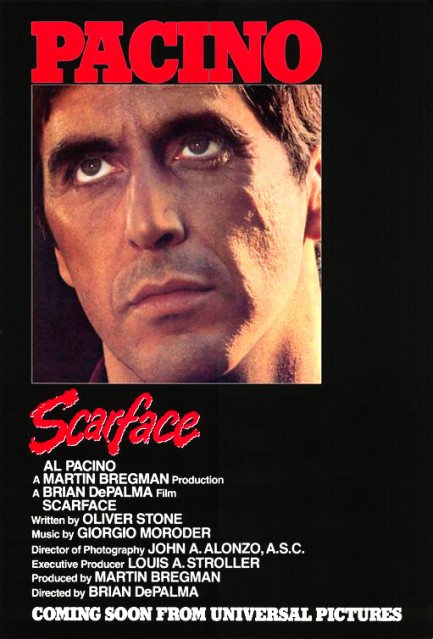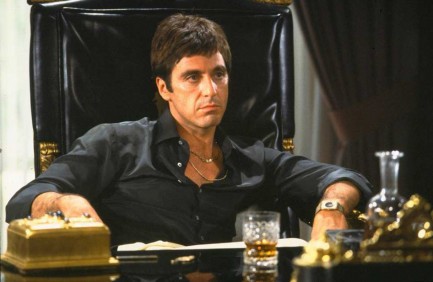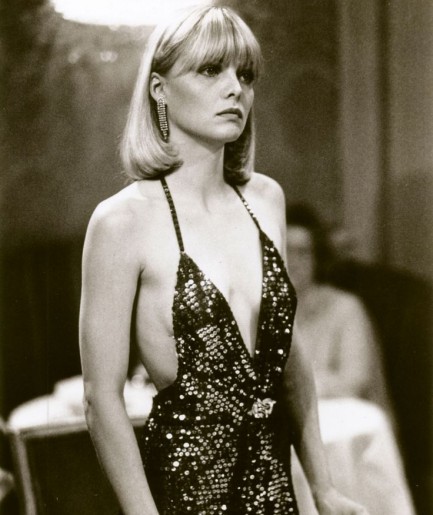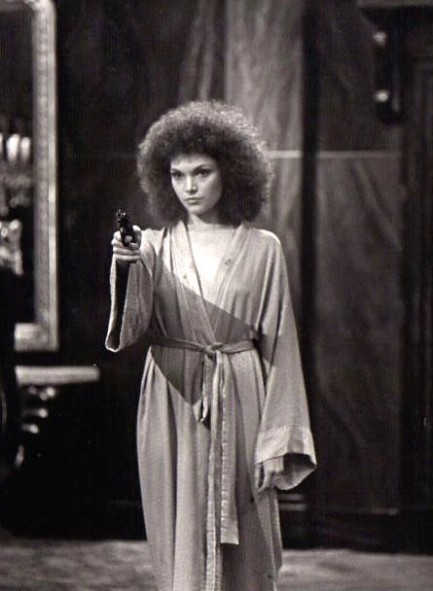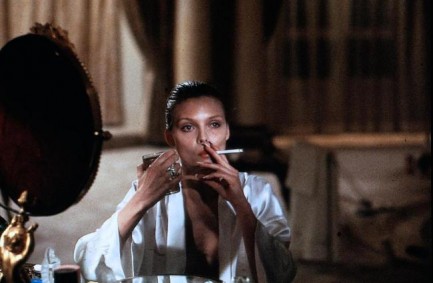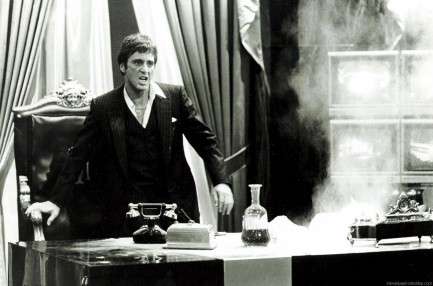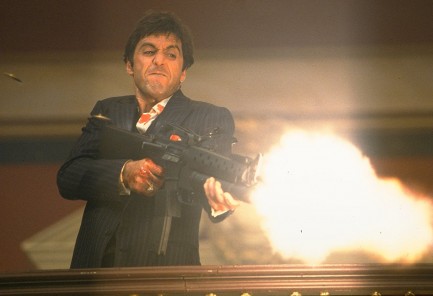 ---