This must be her way of asking for a foot massage.
Above, a Universal Pictures promo shot of American actress Kathleen Hughes, who starred in a couple of our favorite hilariously awful films—Cult of the Cobra

and

It Came from Outer Space

. She also acted in television extensively and appeared on

Perry Mason, Gomer Pyle, I Dream of Jeannie

and

Mission: Impossible

. This image dates from 1953.
---
Antique lamp produces snarky, uncooperative genie.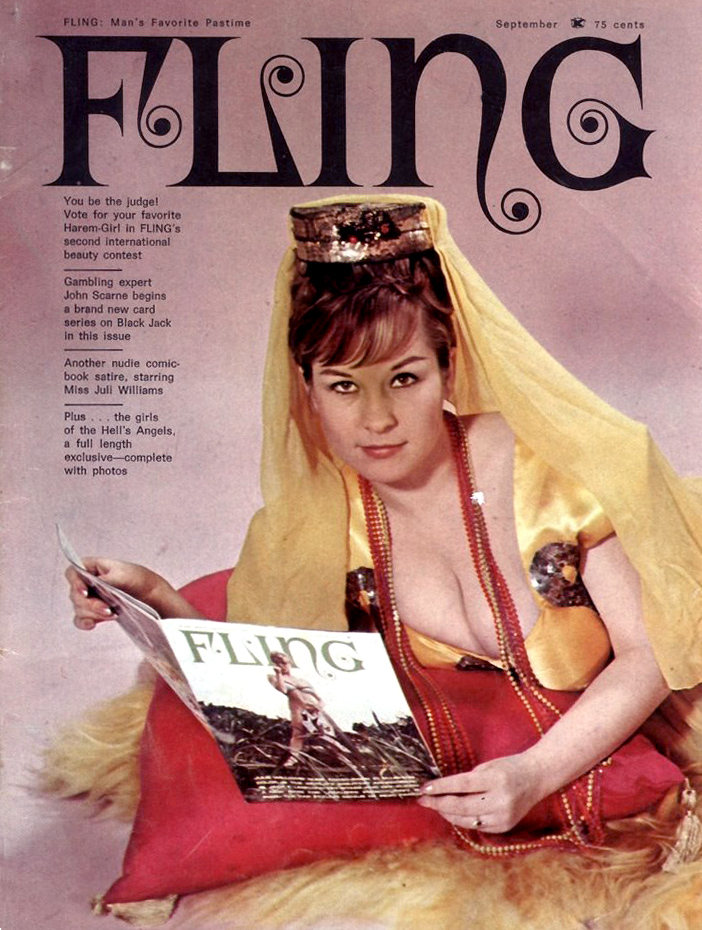 We found another interesting nudie magazine cover, this one with an I Dream of Jeannie theme. Whether the image conjures Barbara Eden is dependent on your age perhaps, but if it happens to conjure Peggy Rojack—the vintage blue movie actress actually featured here—then we know you're a true connoisseur of pulp.
---