Oh, stop whining. I said you'd have to go to great lengths to please me.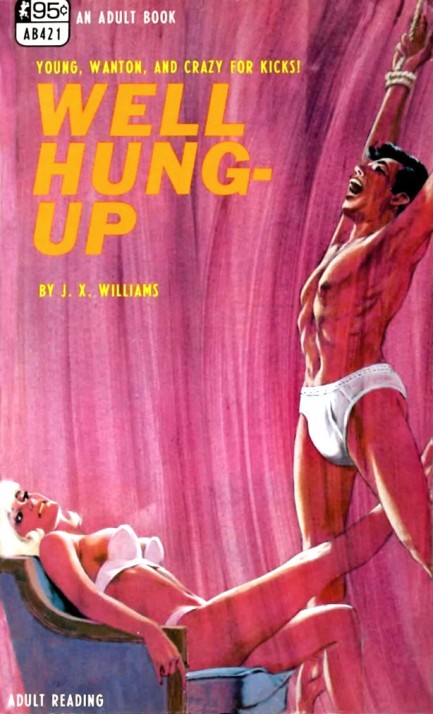 On many sleaze covers you see men going through pain and discomfort to get laid, but this scenario painted by Darrel Millsap might finally encourage single guys to just stay home playing Bioshock on their Xboxes. In the woman's favor, she chose a man who could really fill out a pair of tightie-whities, but working against her is the distinct possibility he'll fill them with something else in a minute. We haven't talked about J.X. Williams in a while, and really, his identity is no clearer than before. Let's just call him an oft inhabited pseudonym borrowed by many but owned by none. Well Hung-Up was written by him (or someone) in 1969.
---
My gosh, are those Vivier stilettos you're wearing? How extraordinary.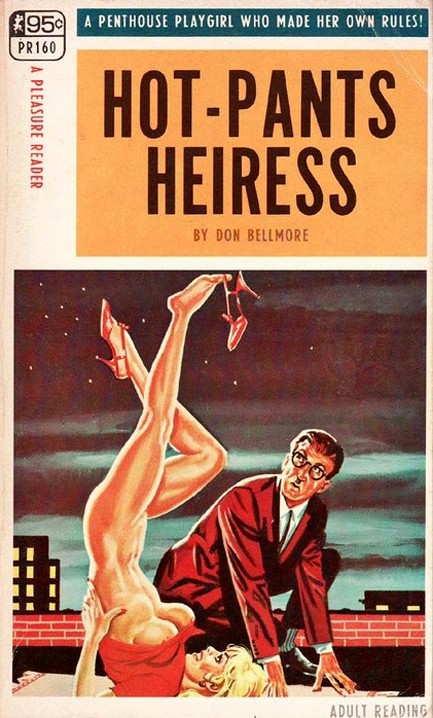 Don Bellmore, whose Hot Pants Heiress you see above, was one of many prolific smut authors during the 1960s. He wrote Shame Agent, Sin Dealer, Prey for Rape, The Dyke Department, The Twins' Initiation, and many more. It all sounds pretty low rent, but you'd be surprised how robust the market is for vintage sleaze. We saw The Twins' Initiation going for $49.95 on one site. Pretty good for an author that wasn't even real. Bellmore was one of those names shared by a number of writers, including George H. White, who also wrote as both Jan Hudson and J.X. Williams, though the J.X. pseudonym was also used by John Jakes among others. White/Bellmore also may have filled in as Alan Marshall when Donald Westlake wasn't inhabiting the role. It all gets pretty confusing. But what isn't confusing is this humorous cover art, featuring a bottomless vixen doing the upside down bicycle exercise and her friend with a shoe fetish. We have some more Bellmore covers below. Enjoy.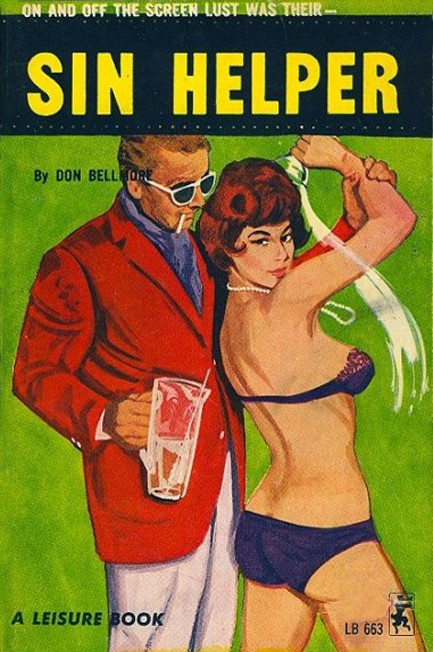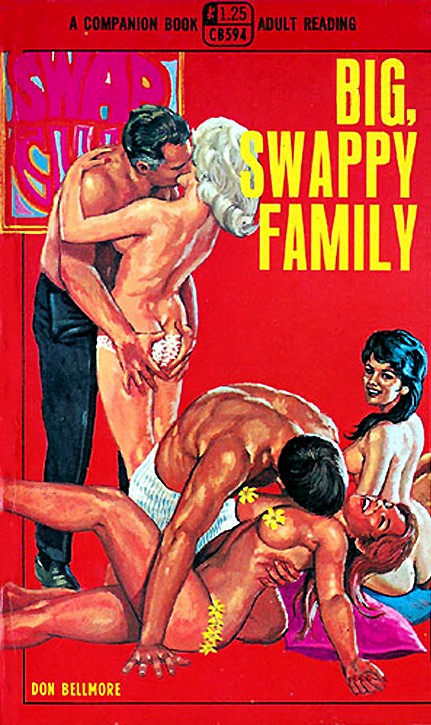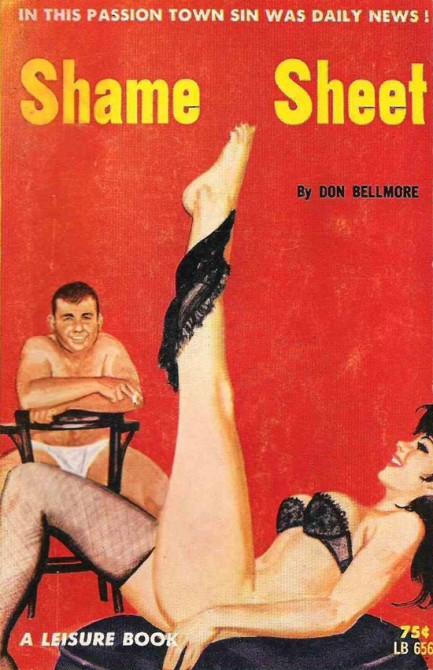 ---
Yep, this little baby has settings for suck and blow.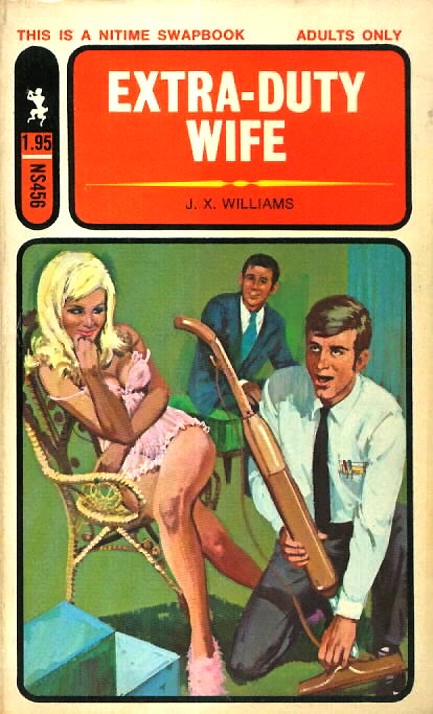 Some of the old pulps were suggestive—others figured why merely suggest when it's so much more fun to grab the reader by the crotch. The cover of J.X. Williams' Extra-Duty Wife is groin-level Freudian clownery that approaches sleazy perfection. And author J.X. Williams is a personage—or perhaps we should say creation—of some interest. About a hundred schlock and gay pulp novels appeared under his name, and he also seemingly directed such underground films as Psych-Burn, Peep Show, Satan Claus, and Virgin Sacrifice. The question of whether he actually exists is one we'll tackle at another juncture. More J.X. Williams items below.

---