Okay, he's taken the bait. We'll let him get close, then you distract him by puking on his coat, and I'll take him down.
City Streets was written by Gene Harvey, aka Jack Hanley, who we last saw authoring 1942's Leg Artist. Harvey was a literary vet who authored such memorable lite-sleaze epics as She Couldn't Be Good, A Girl Called Joy, and Stag Stripper. City Streets is from 1954 and apparently his various publishers liked it so much they issued it four times—Venus Books put it out in 1950 as Cutie, Exotic Novels released it as Passion's Slave the same year in an illustrated format, Original Novels published it as what you see above, and finally Star Novels published it, also as City Streets, in 1955. These companies were closely related, but that's still a lot of mileage from one book. It explores the trials and tribulations of beautiful young Dru, "a bad girl of the slums," who's gotten her education from the school of hard knocks—i.e. from Chicago's south side. The cover art on this is by Rafael DeSoto, who cleverly hid his signature in the gutter. It's a really beautiful effort from him, certainly one of his best. We've featured him often, so just click his keywords below if you want to see more.


---
Well, being a make-up artist isn't a real art any more than what you're about to do is real modeling, but that's life.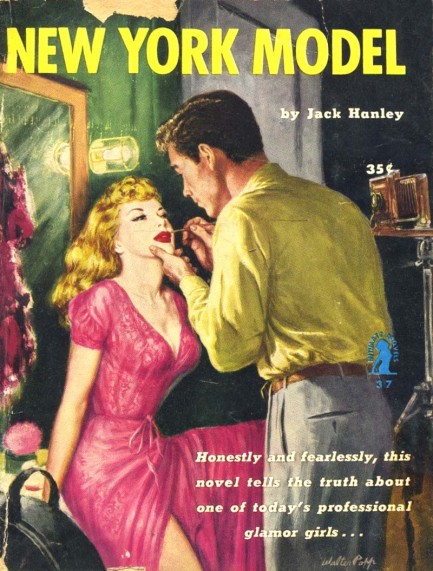 Above is the cover of Jack Hanley's New York Model, from the Designs Publishing Corporation, entry 37 in its Intimate Novels line, 1953. And indeed, his take on the fashion industry must have been intimate because it was banned in Australia. Hanley wrote other racy books such as Stag Stripper, Star Lust, and Very Private Secretary, but his crowing achievement might be 1937's hound dog instruction manual Let's Make Mary, which is subtitled Being A Gentleman's Guide to Scientific Seduction in Eight Easy Lessons. Hanley died relatively young in 1963 at age fifty-eight. No info on whether an angry husband, boyfriend or father had anything to do with it.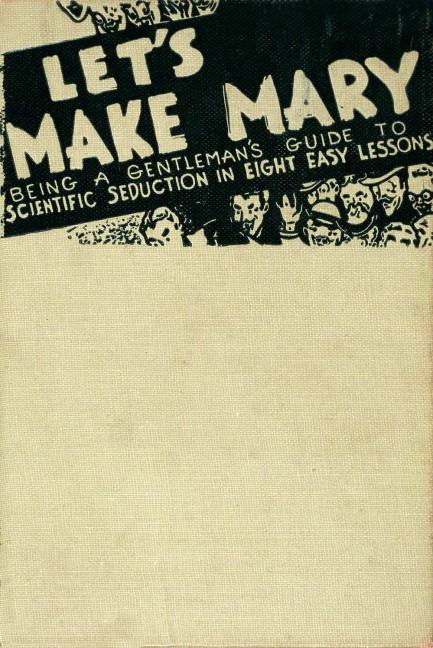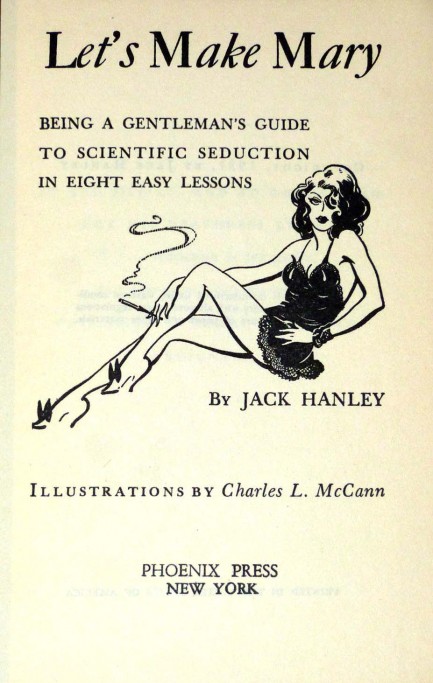 ---