Oh, that's hot, baby. Take your bra off real slow. Just like that. Now tell me you're gonna shank me in the shower.
Last week we shared a collection of Bill Edwards paperback covers, but this piece of his needed to stand alone, if for no other reason than its absurdity. A prison built within feet of an apartment building? A scantily clad woman encouraging a convict to seek an early release? Possibly right in her window if his aim is good enough? This one is sublime. 1965 copyright.
---
Bill Edwards paperback art gains new recognition.
Bill Edwards' profile as a paperback illustrator has risen considerably in recent years. Like others who painted for sleaze imprints, it is not so much his technical ability that has garnered the attention, but rather the subject matter and a strong style. Edwards is a guy whose work you can identify in a millisecond. His women almost always have sharp cheekbones, ski jump noses, and a prominent beauty mark. The cover above for Rick Rand's New Girl in Town shows you all three elements up close. Edwards was also prolific like few other painters, which makes finding his work easy. Below are many more illustrations, some for novels with subject matter well beyond the pale, and we have other Edwards pieces populating Pulp Intl., for example here, here, and here.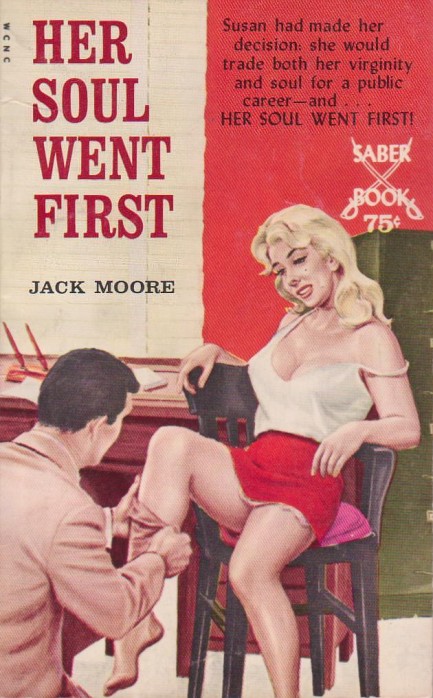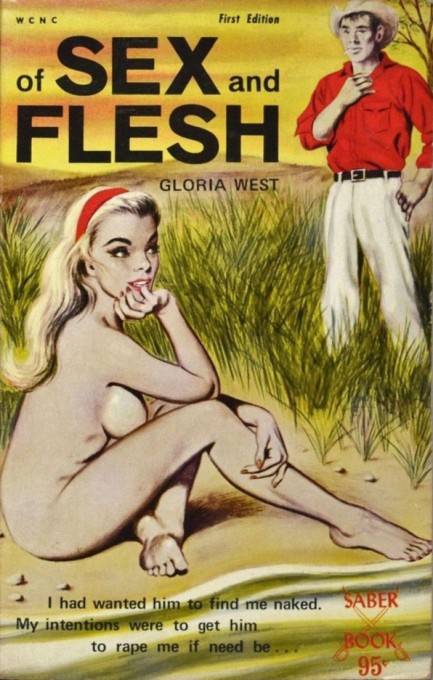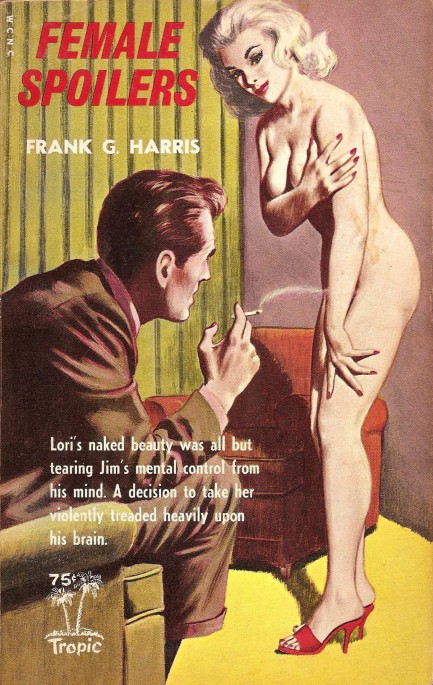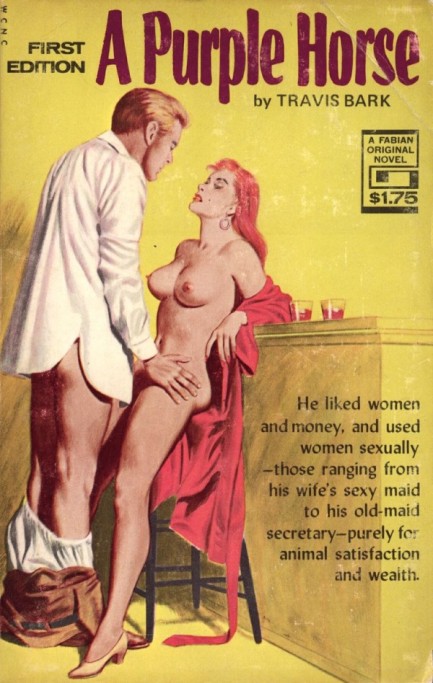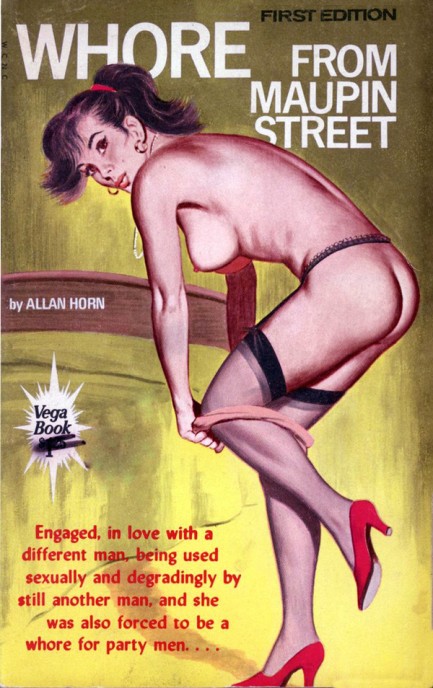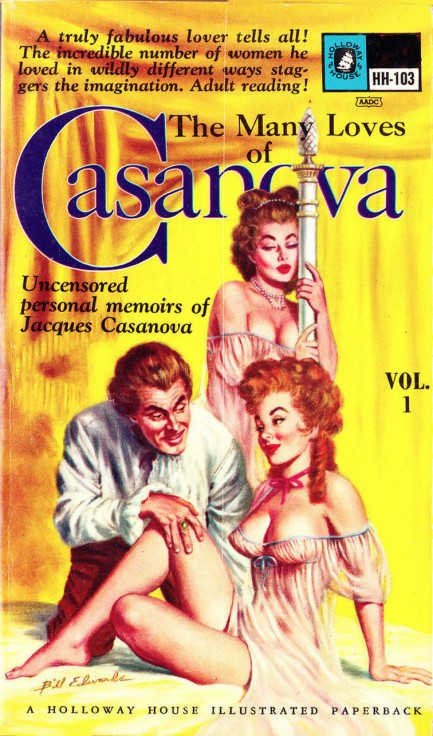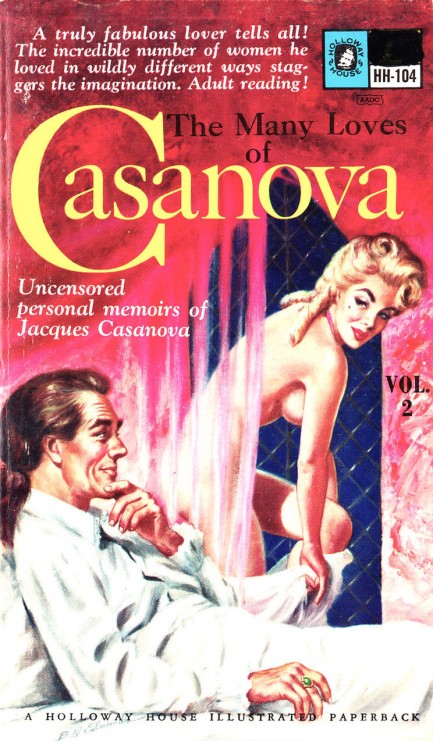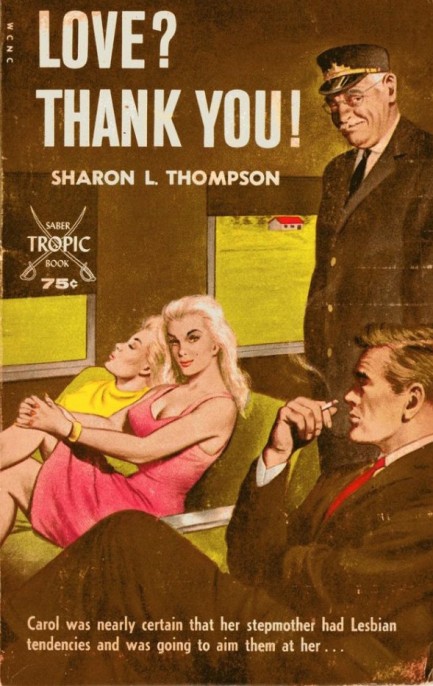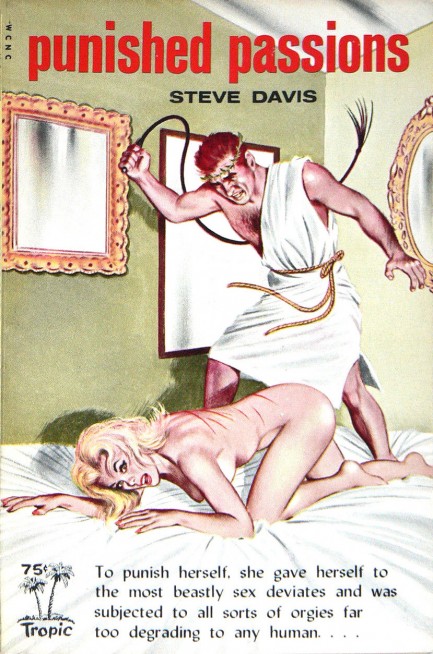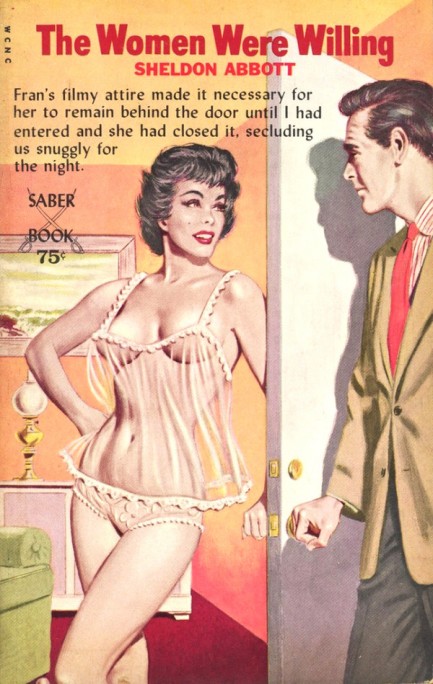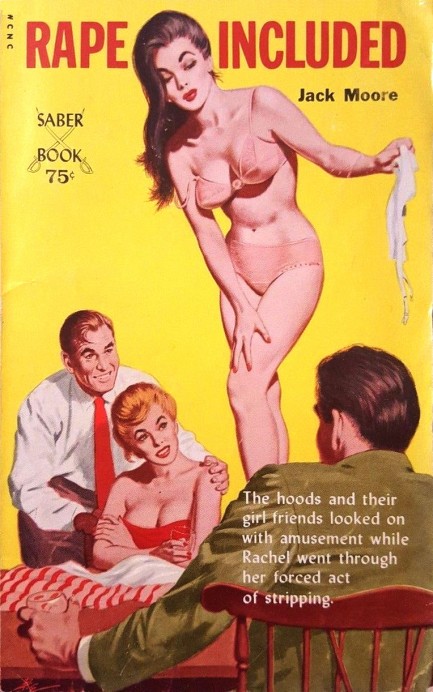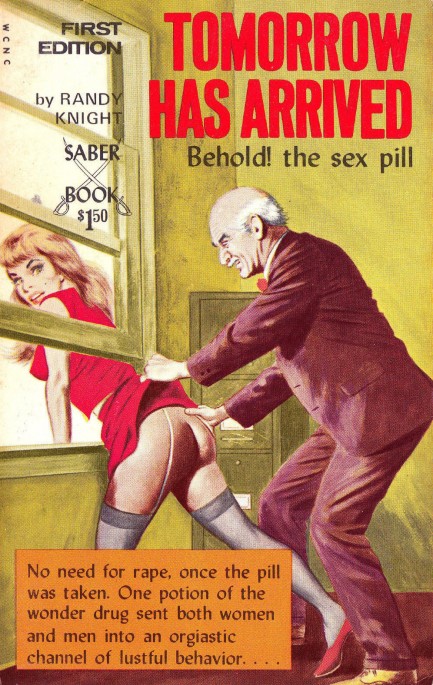 ---
I'm glad you think they're pretty, but they're not my underwear—they're yours. One of my red dresses got mixed in with your laundry.
It's been a while, so here's another cover from Saber Books, Jack Moore's Call of the Flesh, published in 1963, with art by Bill Edwards. You can see another cover from Saber here.
---