The mafia are no match for Jim Brown.

In the blaxploitation flick Slaughter Jim Brown plays Slaughter—no first name—a former Green Beret captain whose underworld connected father is killed by a car bomb. He vows revenge and guns down some of the responsible parties at an airport. That's when the government steps in and turns Slaughter into an operative in exchange for dropping murder charges. All he has to do is head to Mexico and capture the top mobster. South of the border he goes, where shootings, chases, and general mayhem follow as he pretty much turns the country upside down. There are occasional interesting visual flourishes during the violence, including hallucinatory ultra wide angle shots. Maybe director Jack Starrett heaped on the style a bit heavily, but it does set Slaughter apart, and in the end doesn't really harm the final product. Another thing heaped on is the racial insults, even more than in most blaxploitation, and if there's a lesson being imparted it's that eventually n-bombs go off in your face.
Blaxploitation is nothing without its femme fatales, and in those roles Slaughter casts Marlene Clark and Stella Stevens. Clark, though talented, is mere window dressing here; Stevens gets a substantial temptress role, and she's perfectly suited for it, a dozen years after her Playboy centerfold appearance at age twenty-two, and about twice as beautiful in her mid-thirties. According to Brown, Slaughter is one of the three favorite films he starred in. Maybe Stella had something to do with that. In an interview some years back she was asked about the love scenes and said, "I was told that in the movie he did with Raquel Welch, he had a towel put between them, because he didn't want to touch her flesh in the love scene with her.* I can tell you, we didn't have anything between us except good feelings and fun." Well, it looks to us like they had a good time too, and why not? Stevens is hot as hell and Brown is unadulterated manhood on a level few males can hope to reach. We think this one is well worth a watch for fans of the genre. Slaughter premiered in the U.S. today in 1972.
*Jim Brown is no fool, and we doubt he ever made such a request. Welch wore undergarments, which was probably always the plan, considering she has done no nude scenes during her career.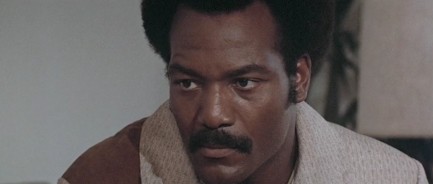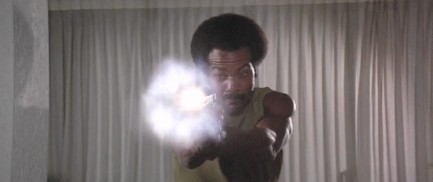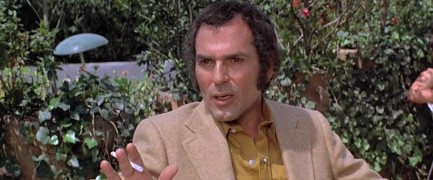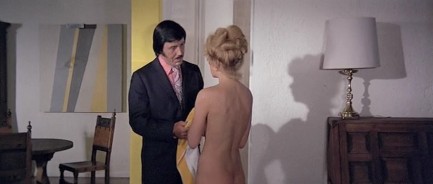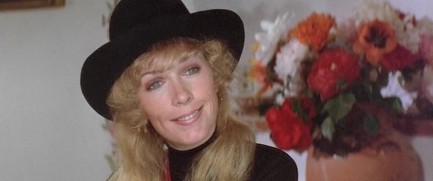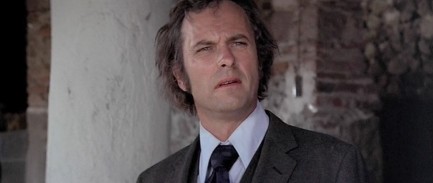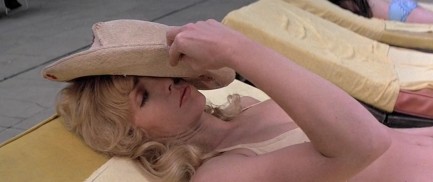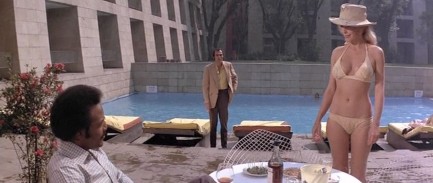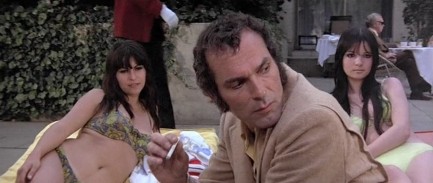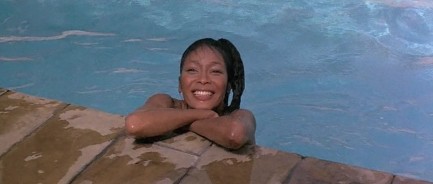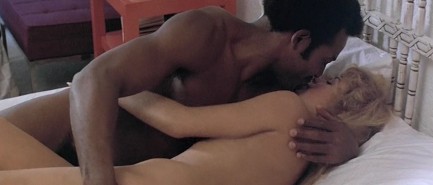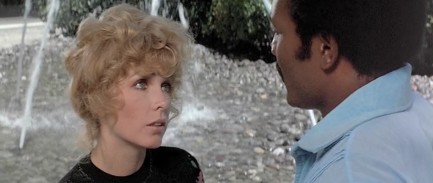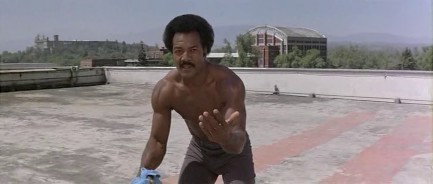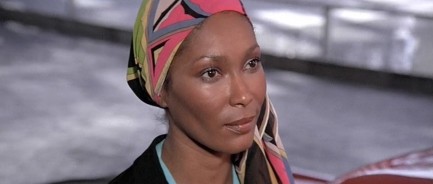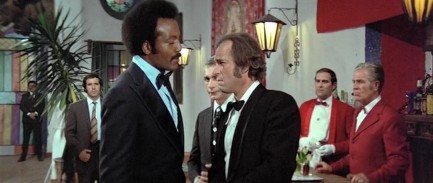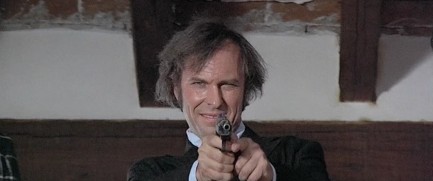 ---
This trip sucks! Next time let's just pay extra for first class!

The Mercenaries, aka Dark of the Sun isn't a movie many remember, but we're going to remember it, because this is a great pre-CGI action film—not perfect, but well above average. Based on Wilbur Smith's novel Train from Katanga, and starring Rod Taylor, Jim Brown, Peter Carsten, and Yvette Mimieux, it tells the story of two mercenaries in the civil war-torn Congo hired to ride a military train upcountry, rescue a group of stranded people, and retrieve $50 million in uncut diamonds languishing in a time-locked safe. They have to do it within three days, which means making rushed preparations—notably, enlisting the aid of a dodgy ex-Nazi who commands the Congolese mercs needed to round out the mission. This Nazi is a really bad human, so it's no surprise he gets into a chainsaw fight with the protagonist shortly after they meet. You'd think the hero would expect the unexpected from the guy after that—but no. The Japanese poster above, while not perfectly descriptive of the action, gets the mood of The Mercenaries across effectively, and it opened in Japan today in 1968.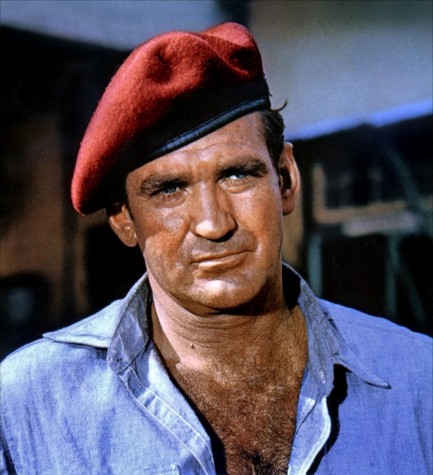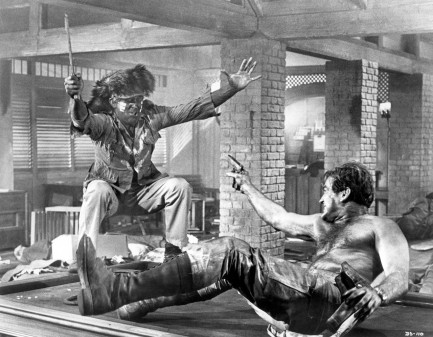 ---
Another '60s movie reminds us what we're not getting in today's cinema.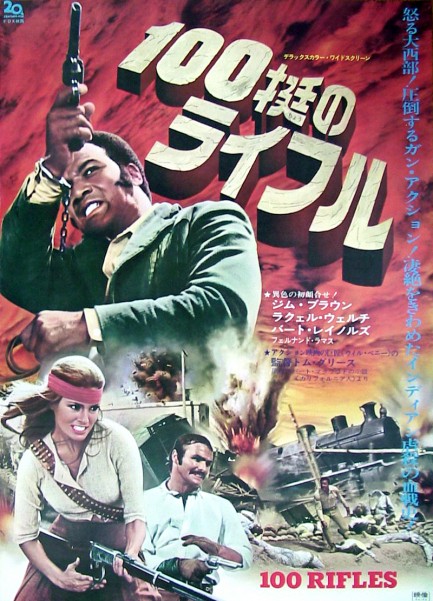 When we saw these Japanese posters for the 1969 western 100 Rifles, we made a special point to watch the film just so we had a good reason to share the art. So there you go. Now as for the actual film, there's a moment about halfway through where mega sex symbol Raquel Welch says to black ex-NFL football star Jim Brown, "Do you want me?" That's about as rhetorical a question as has ever been asked on a motion picture screen. Of course he wants her—who wouldn't? But this being an American movie, the real question is, "What will the consequences be?" Because after all, even though interracial romance works just fine for millions of real life couples, in Hollywood that simply can't be. Especially when you're talking about heterosexual black males.
So we know someone's going to end up dead. We could have prefaced that last statement with a spoiler alert, but we all know it wasn't really a spoiler. As moviegoers, we've been trained to know happily-ever-after isn't a component of these black/white love affairs. When 100 Rifles was made in 1969, it may have seemed America was on the way—if perhaps a bit turbulently—to a post-racial future. But forty-two years later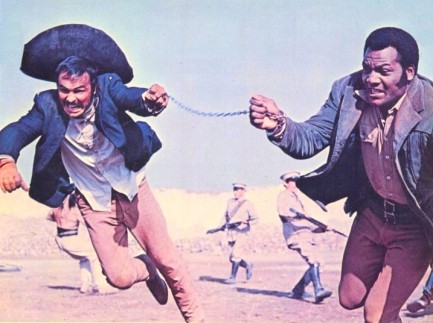 we bet you can't think of three other instances where a top tier white starlet had a love scene with a black man. So even though 100 Rifles offers up a reasonably compelling tale of guerilla warfare on the Mexican frontier, and Burt Reynolds co-stars in a role perfectly crafted for his special brand of smarmy brilliance, and you even get an unforgettable nude minute of cult siren Soledad Miranda, what you come away with is yet another reminder of how creatively bankrupt modern Hollywood has become.
We don't mean backrupt in terms of race, per se, but in terms of reality. Despite modern cinema being awash in CGI and 3D and THX sound and obscene budgets, as well as dozens of edgy stars, along with teams of clever writers and yachtfuls of execs who all claim to be mavericks, the movies are overwhelmingly soulless. 100 Rifles is not a great film, but as a late-1800s period piece it asks 1969-style questions about racial mixing, social struggle, and offers serious introspection about the worth of warfare. It is an honest product of the time from which it sprang. In comparison, if we consider post-millennial movies a product of the time in which we now live, then the message seems to be: just don't make us think.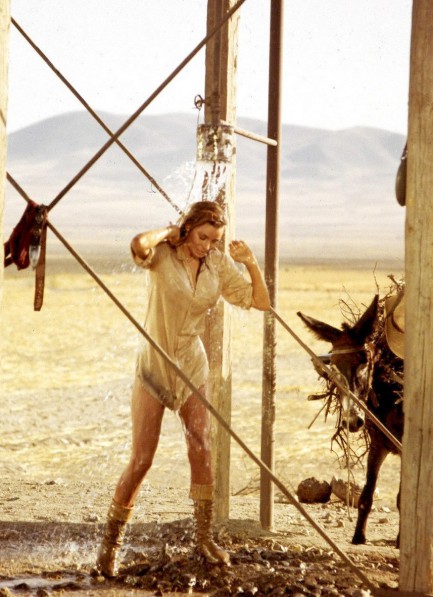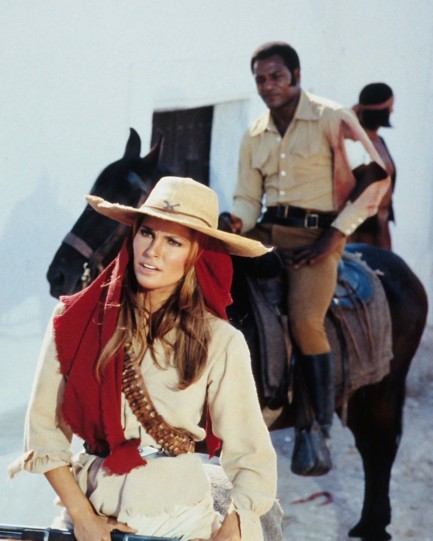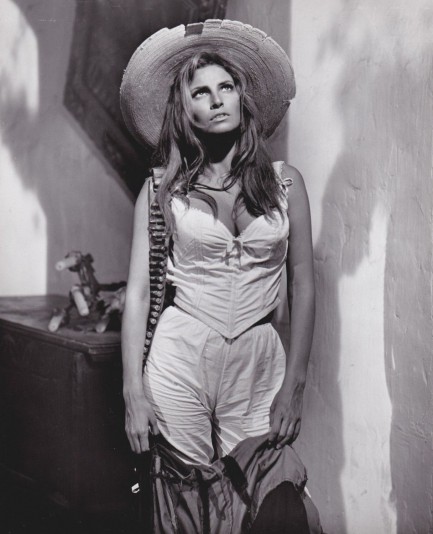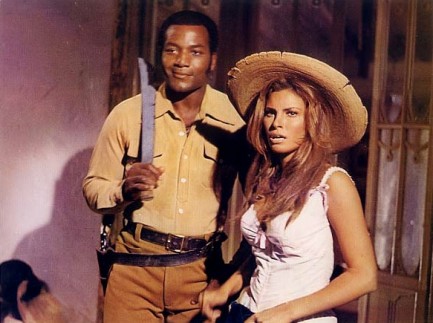 ---