A nuzzle a day keeps the blues away.
A couple of days ago we shared a cover painted by Harry Barton, and today we're back with assorted examples in the same vein, once again showing instances of neck kissing, or variations very close to that. All of these were also painted by Barton, who clearly had a fine appreciation for female necks. Or male mouths. Whichever.
Barton was a prolific artist who through the '50s and '60s produced covers for Avon, Bantam, Dell, Monarch, and Pocket Books. He painted even more fronts with poses close to those seen here, for example men and women kissing normally, but today we decided to stick only to neck kissing. Which by the way is a nice way to spend a few minutes if you have a willing partner.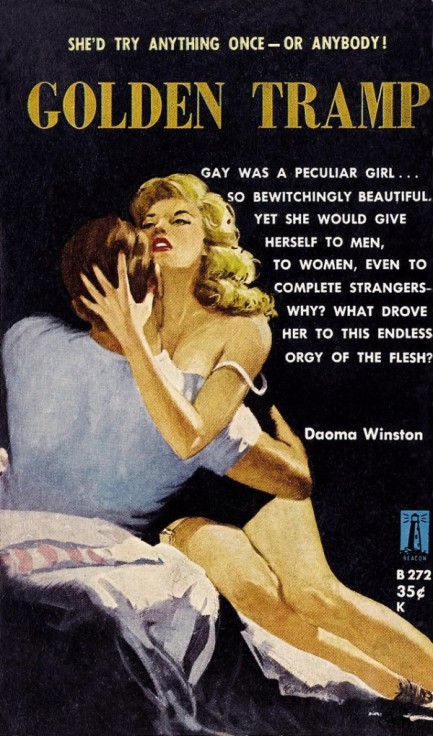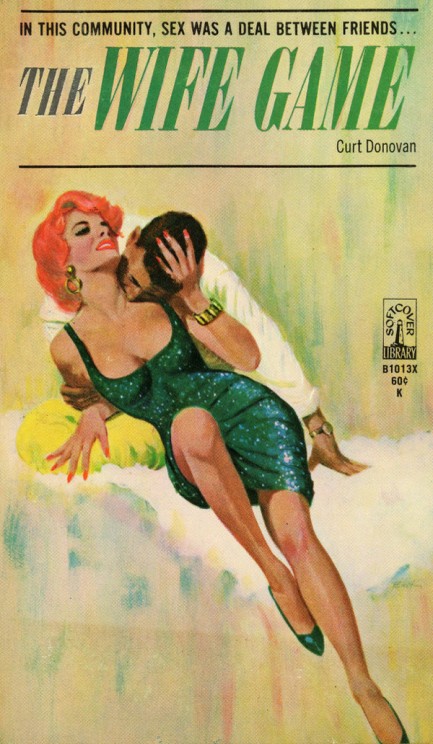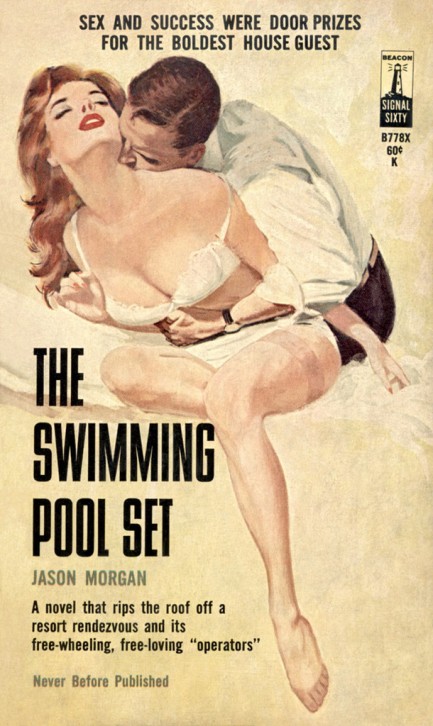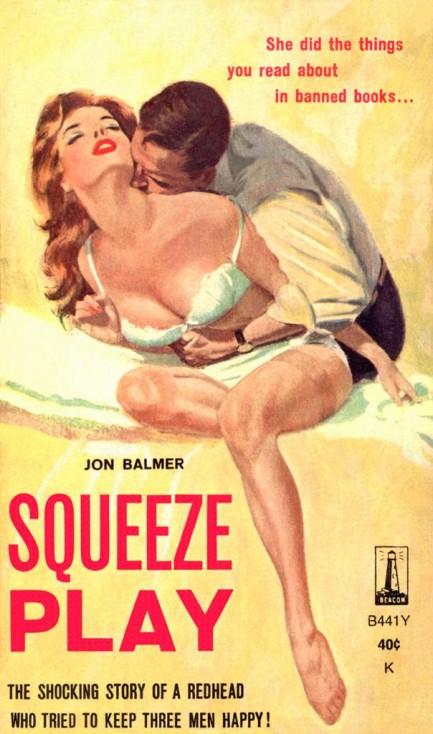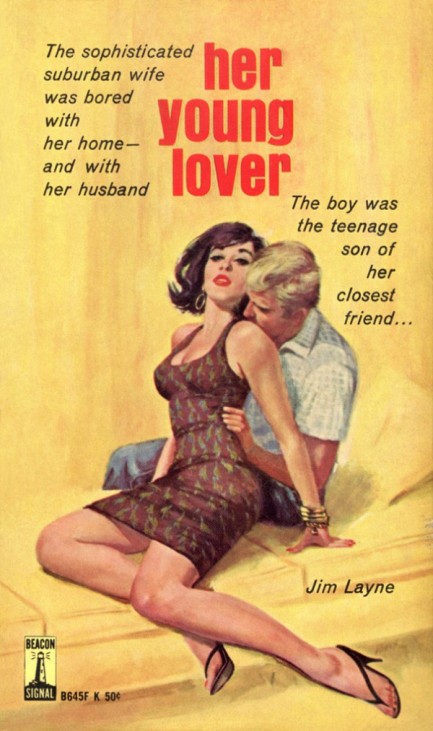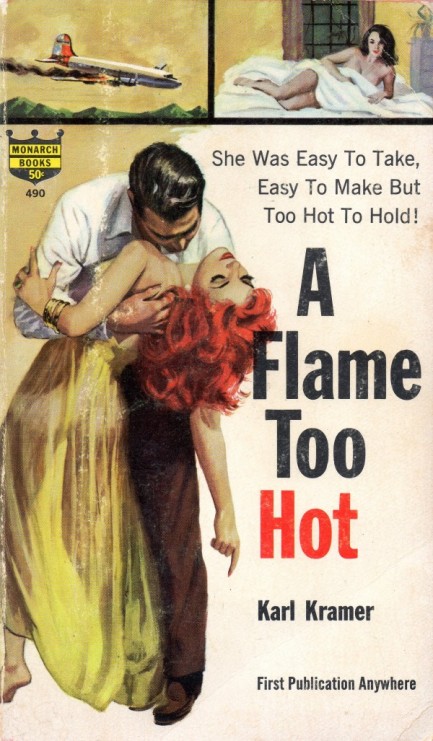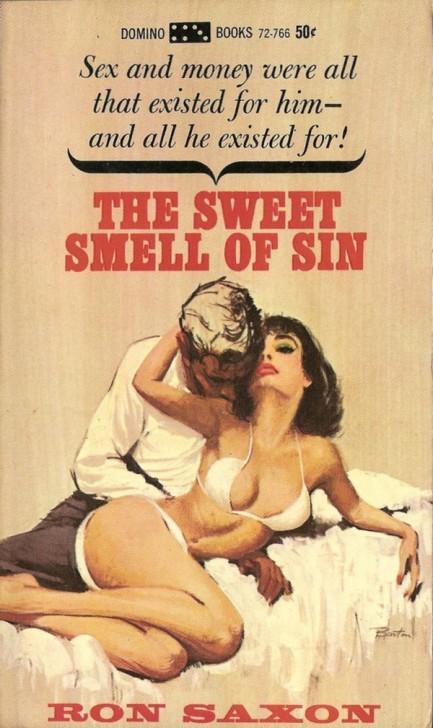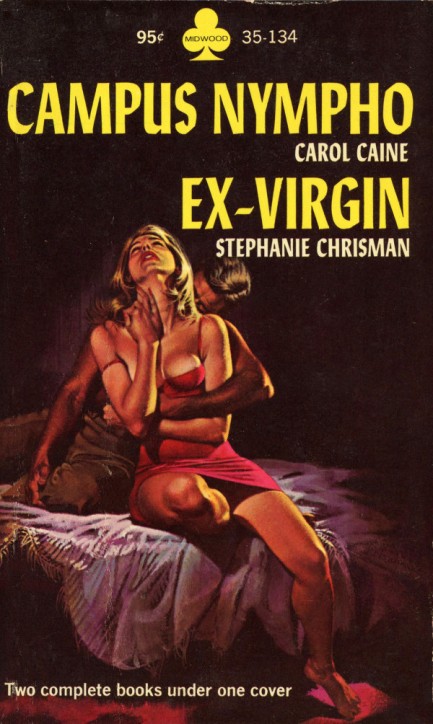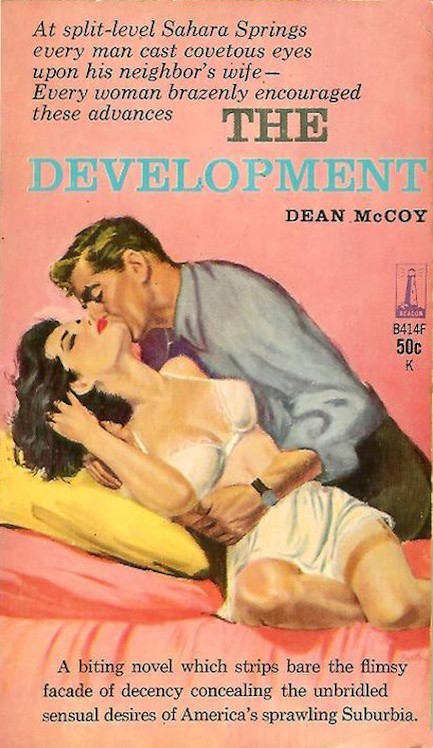 ---
For better or worse, in sickness and health, women in pulp don't have a heck of a lot of choice about it.
Pulp is a place where the men are decisive and the women are as light as feathers. We've gotten together a collection of paperback covers featuring women being spirited away to places unknown, usually unconscious, by men and things that are less than men. You have art from Harry Schaare, Saul Levine, Harry Barton, Alain Gourdon, aka Aslan, and others.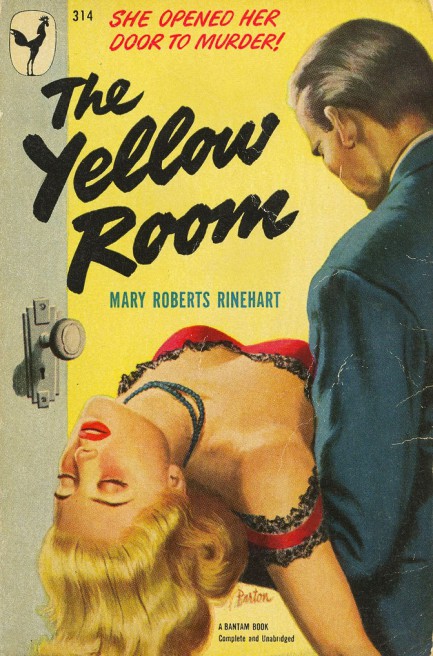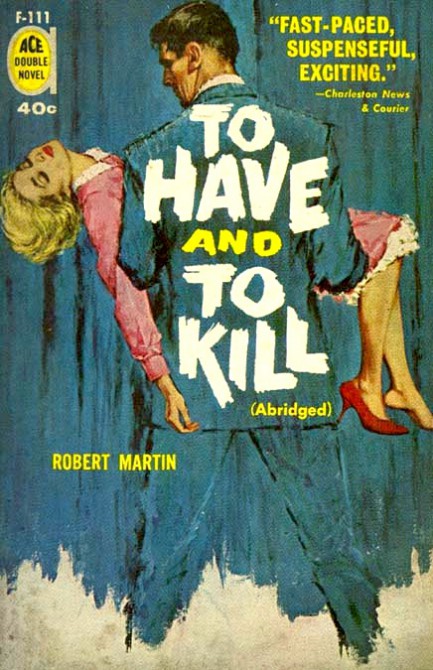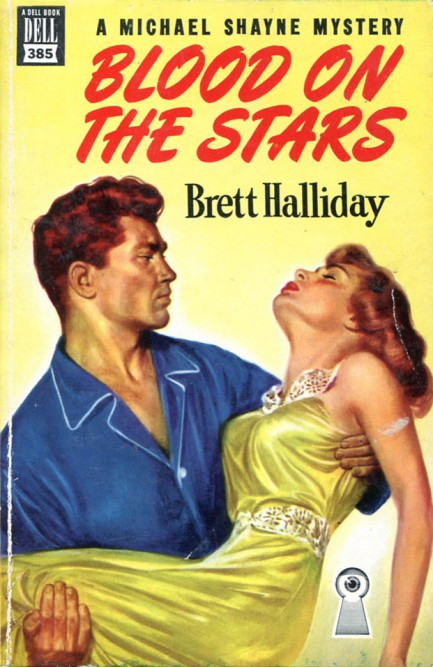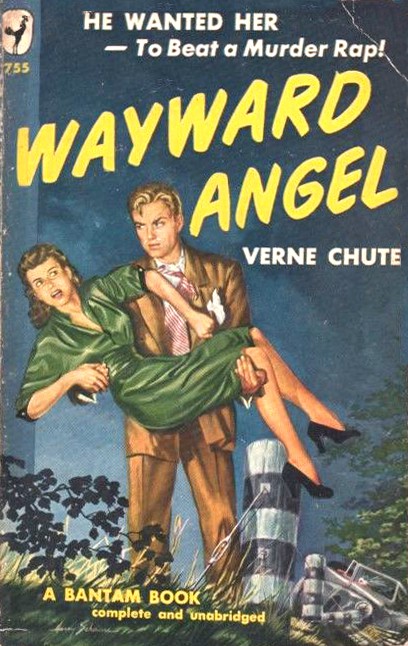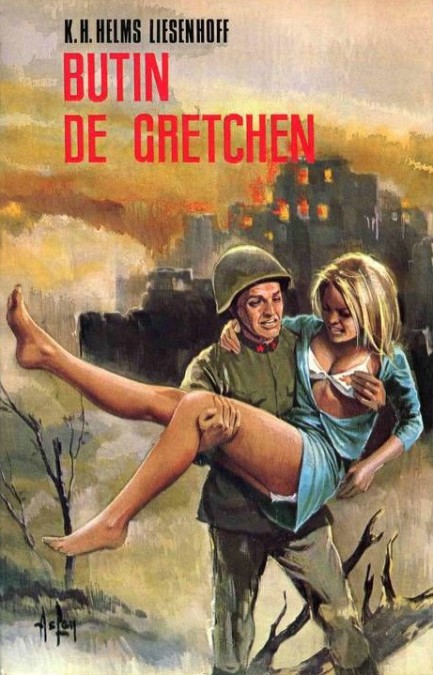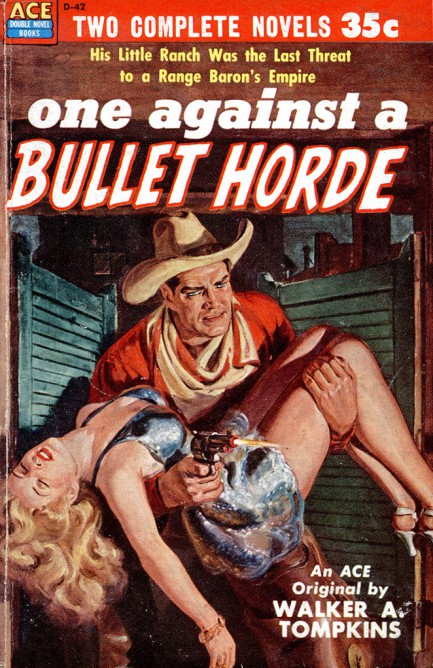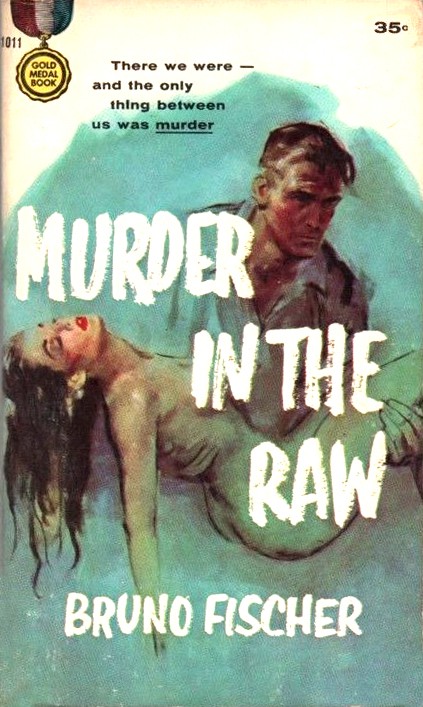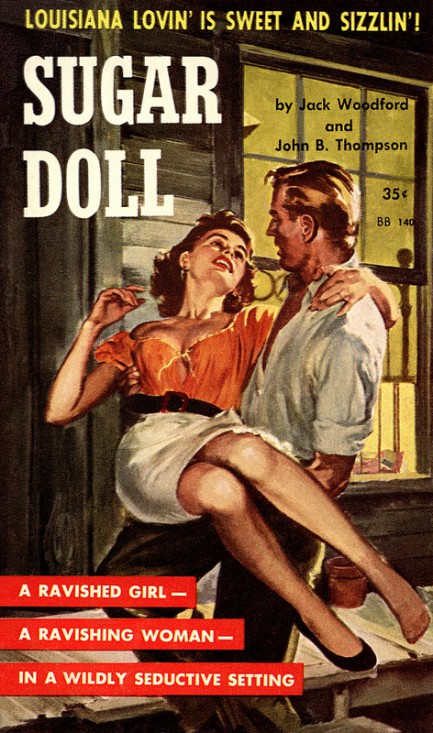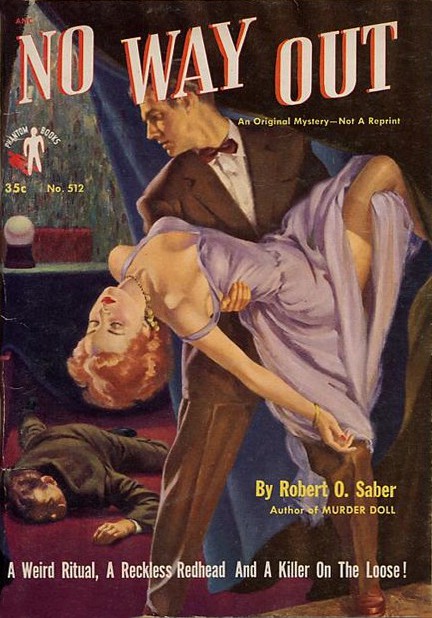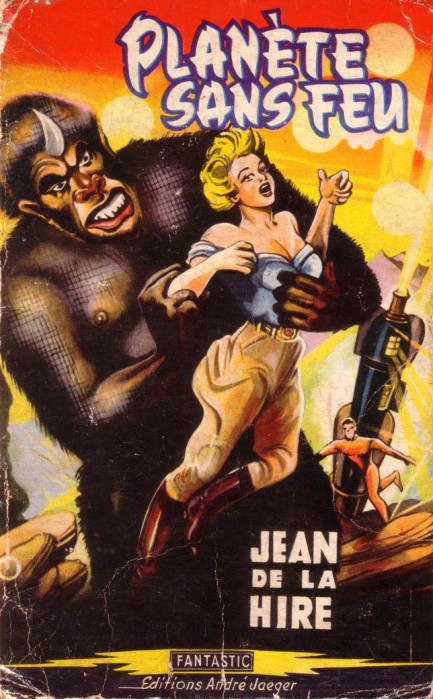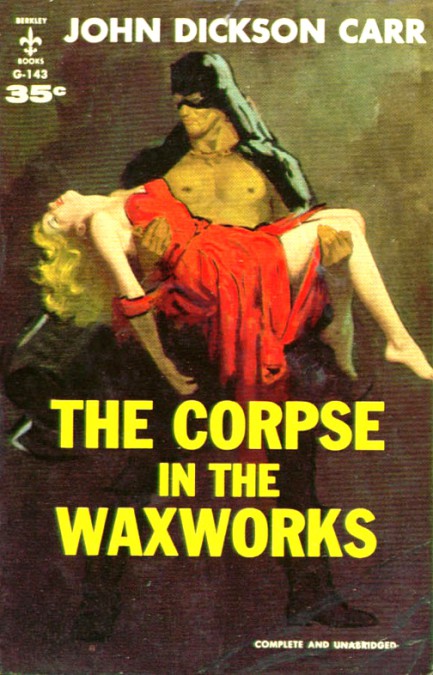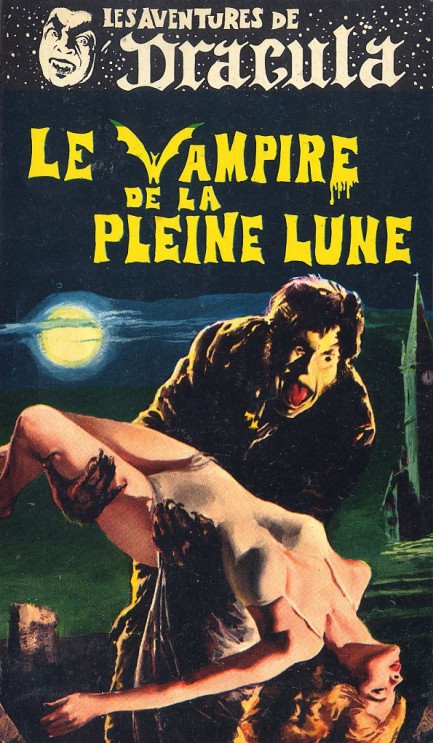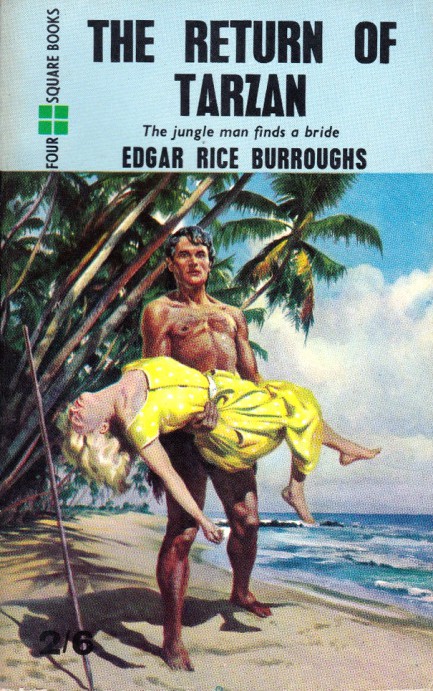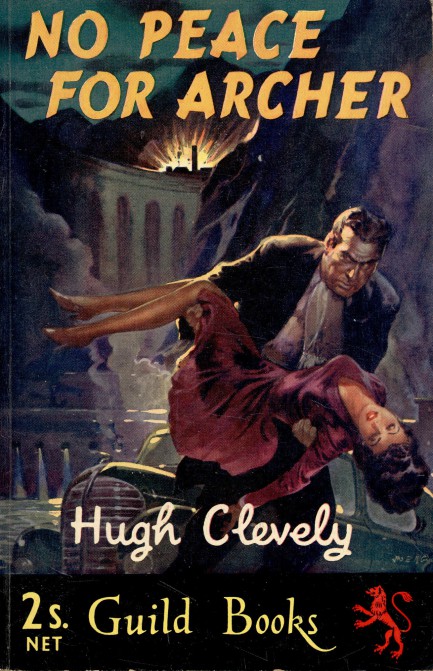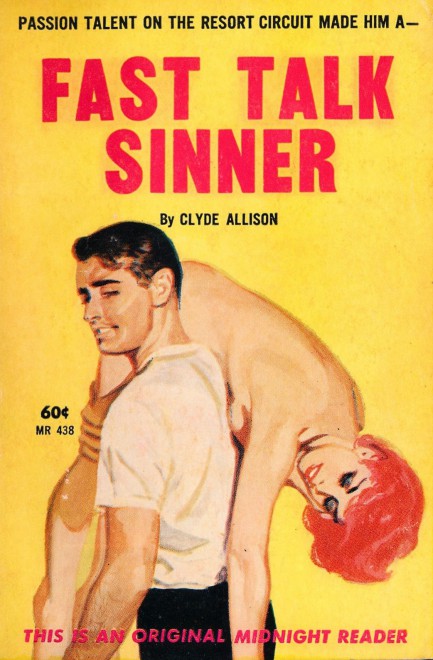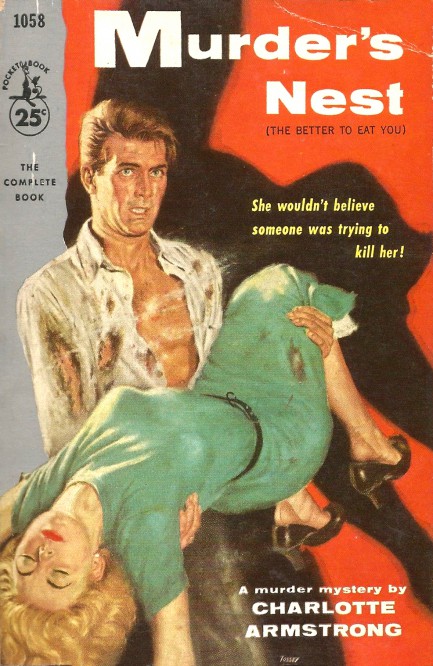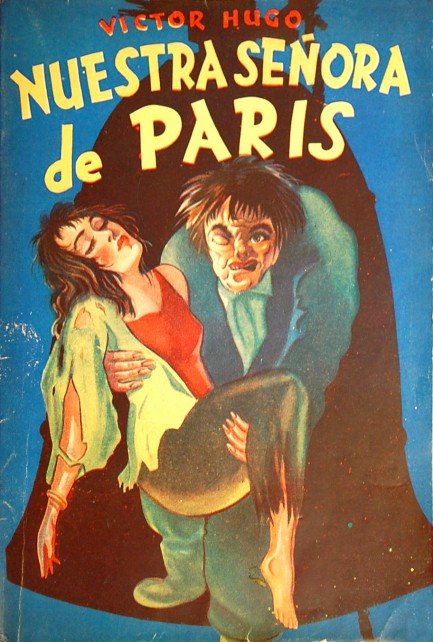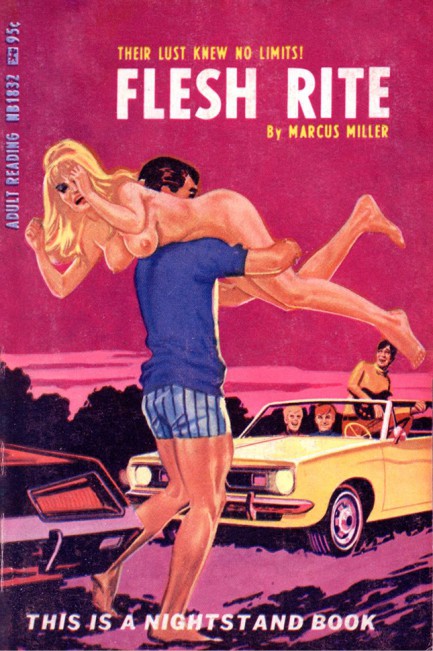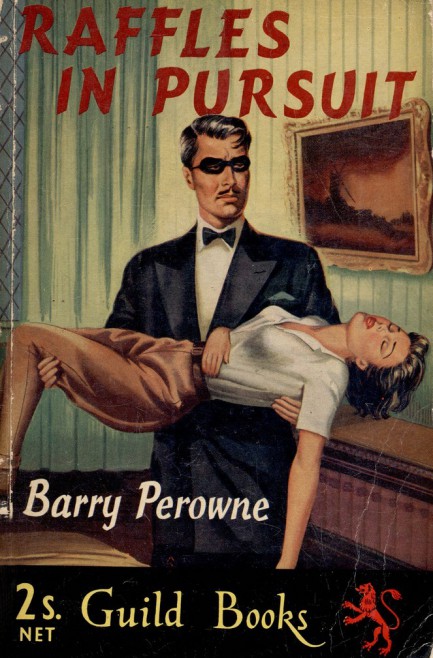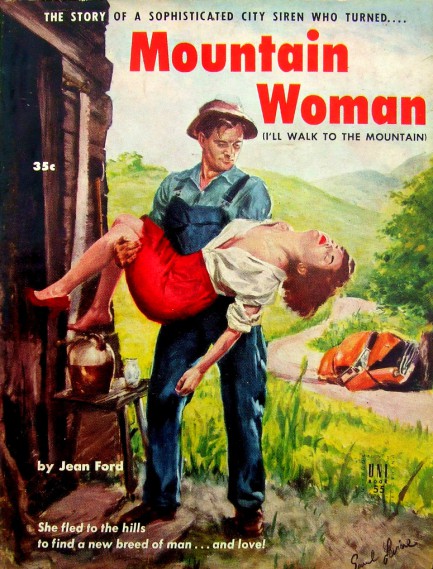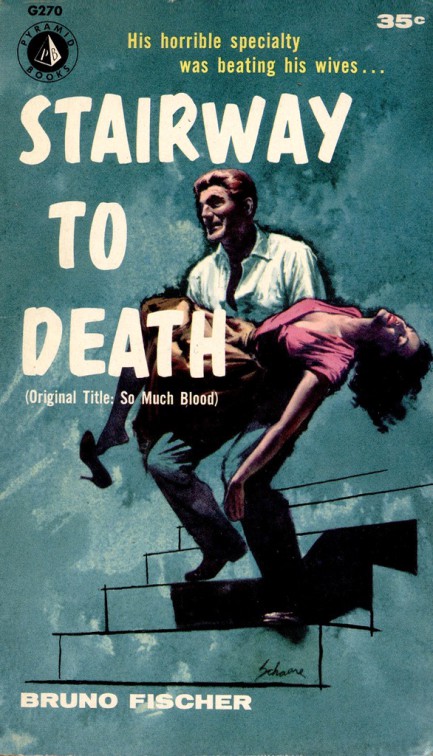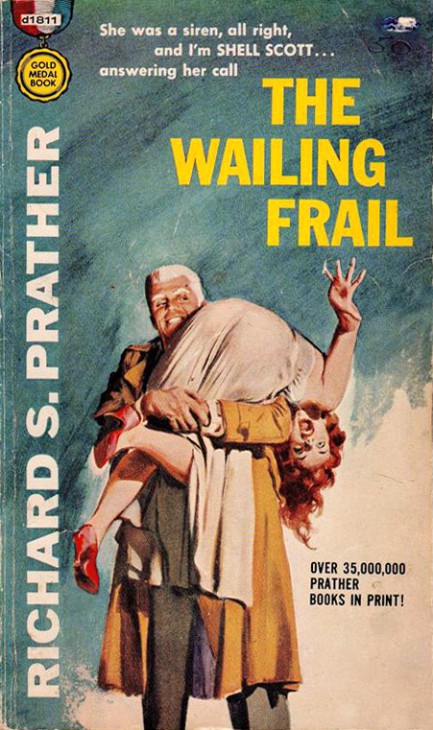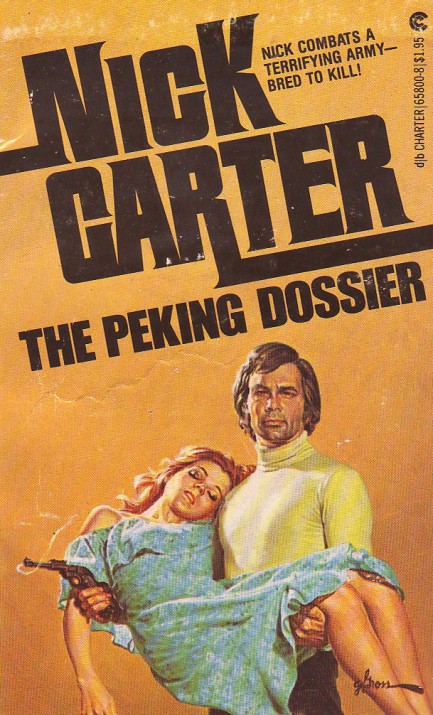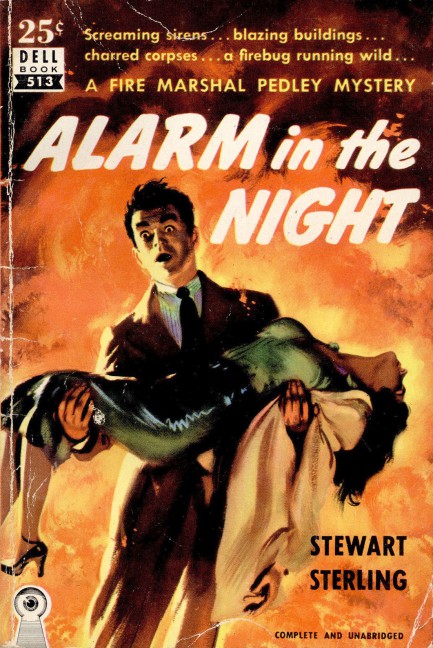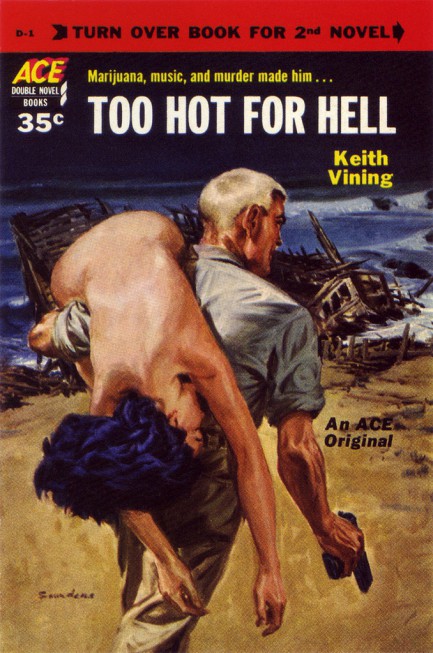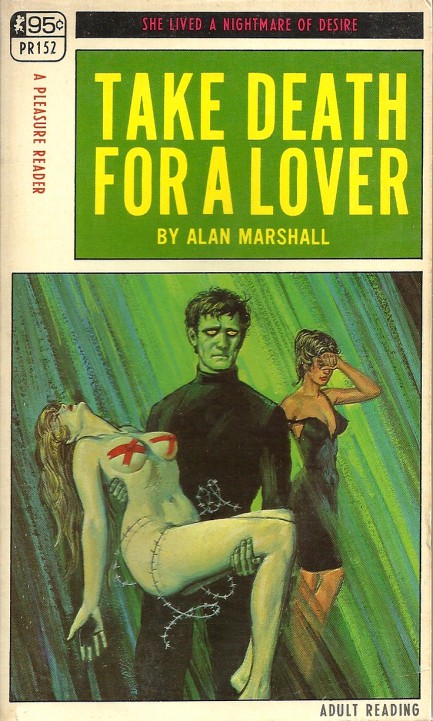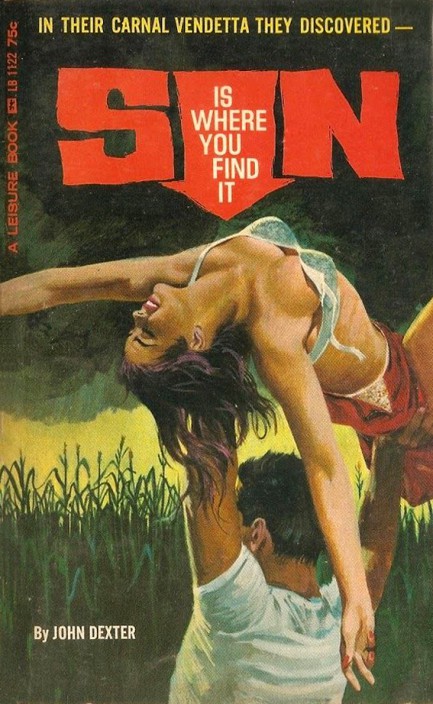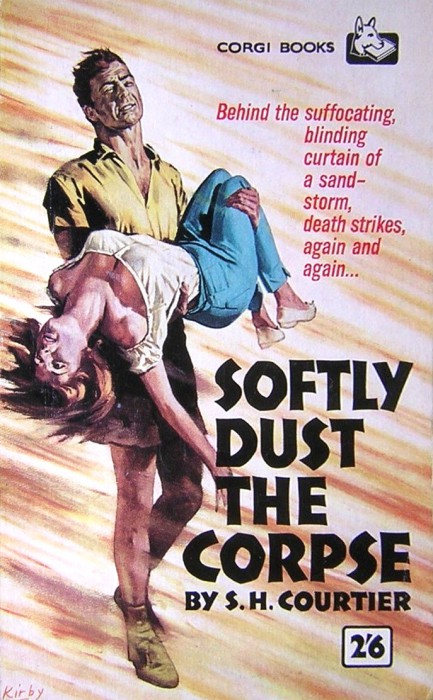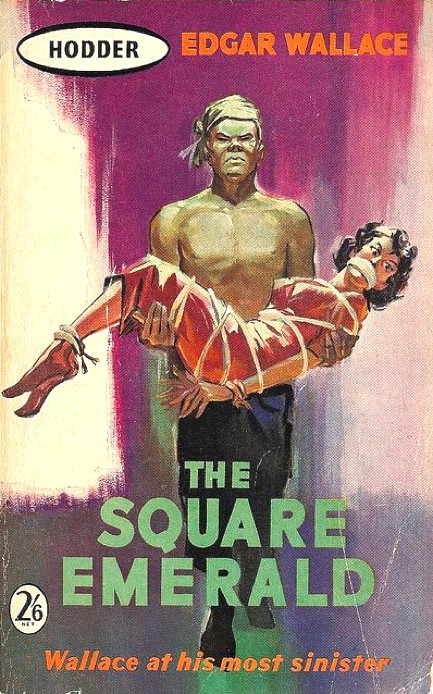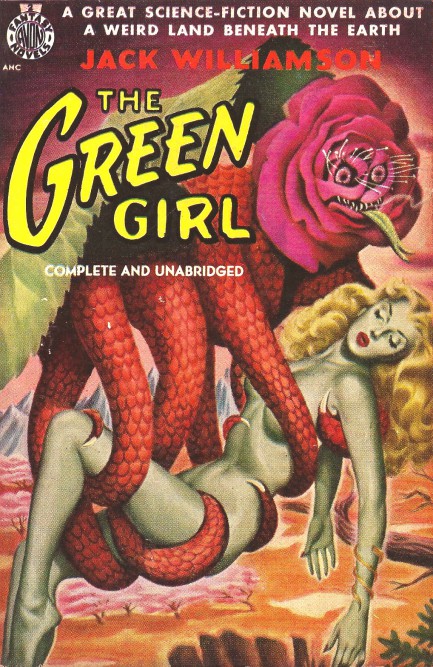 ---
And with two balls he goes way inside with his split finger.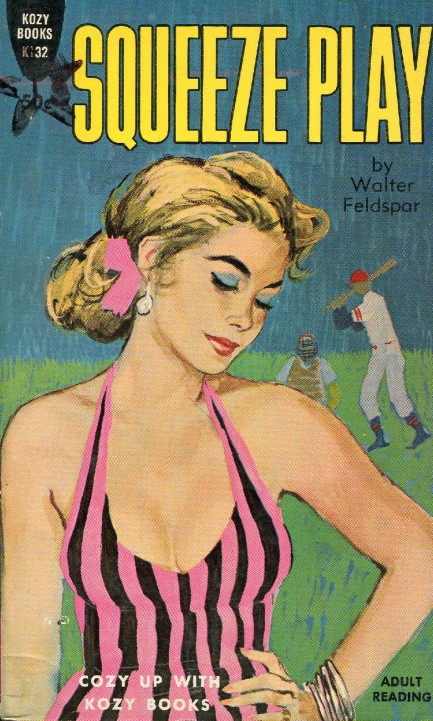 In honor of the World Series and all the unintentionally sexual terminology you hear on sports broadcasts—and he manages to squirt that one up the middle!—we thought we'd share this cover for Kozy Books' sleaze novel Squeeze Play. It was written by Walter Feldspar, whose name is a pseudonym of course, but we don't know who occupied it. Orrie Hitt is a prime suspect though. Whoever it was, we have to give credit for cleverness—feldspar is a mineral that has no value but makes up the majority of earthly rock. He's doubtless saying the same about his fiction—no value, but can be found everywhere. But given enough time anything can accumulate value, and such is the case with '60s sleaze fiction. Kozy output seems more popular all the time, so in acknowledgment of that fact we have a selection of their covers below. You would not necessarily call these pieces completely successful, with their often unreadable yellow-on-white or orange-on-orange text, but in terms of promoting the product the covers told you exactly what you were going to get. The company had a habit of not crediting art, so we've nothing for you there. But enjoy the selection anyway, and if you want to see a real Kozy winner, check here.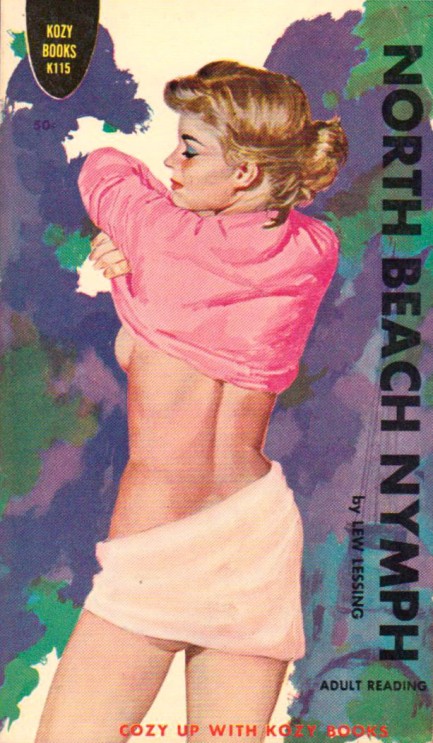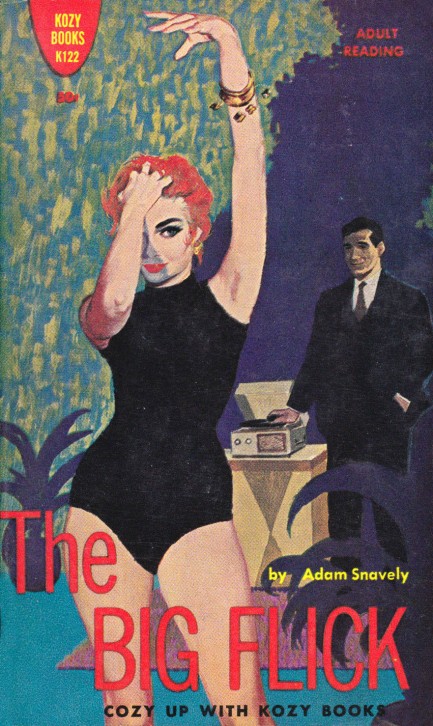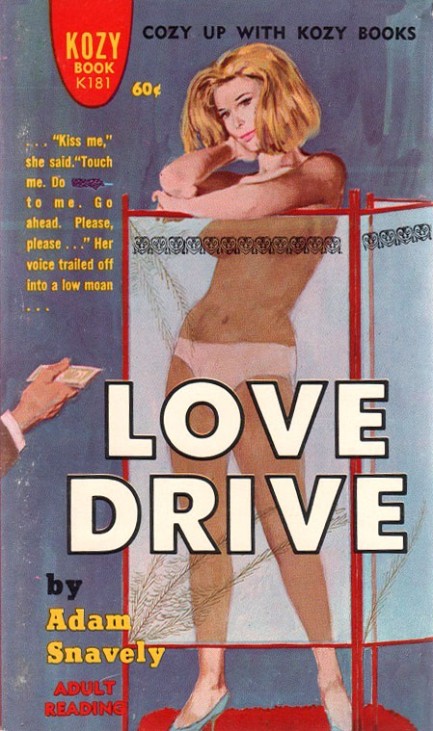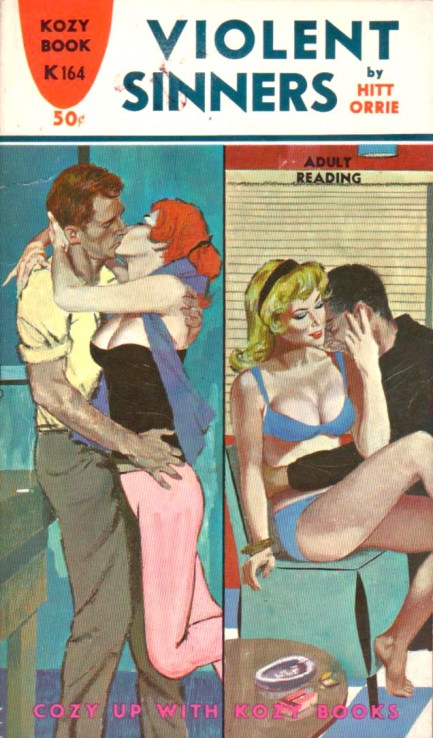 ---