Pull the blinds and turn out the lights.
We've explored several cover motifs in pulp art, and another we've grown to appreciate is the use of venetian blind shadows or silhouettes. Always a dramatic addition to a cover, we could probably compile fifty of these, at least, but here are eleven examples. The artists—Olivier Brabbins, Emilio Freix, Robert Maguire and others—use them to greater and lesser degrees, and opt for both literal and stylized renderings. For instance, the above cover from Maguire shows vertical shadows, but the sense of venetian blinds remains. As always, thanks to all the original uploaders, particularly Pulpnivora for the very nice front to La llamada de la muerte.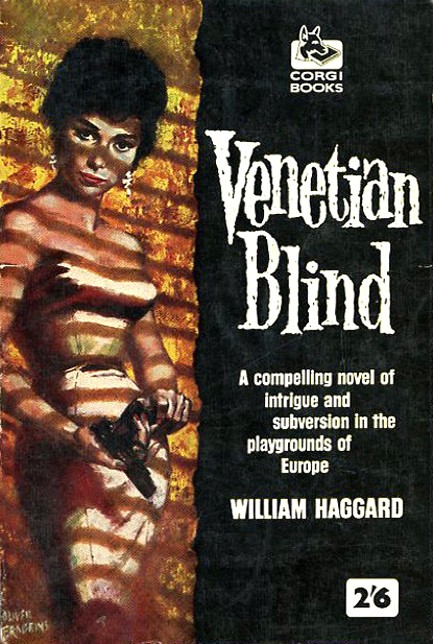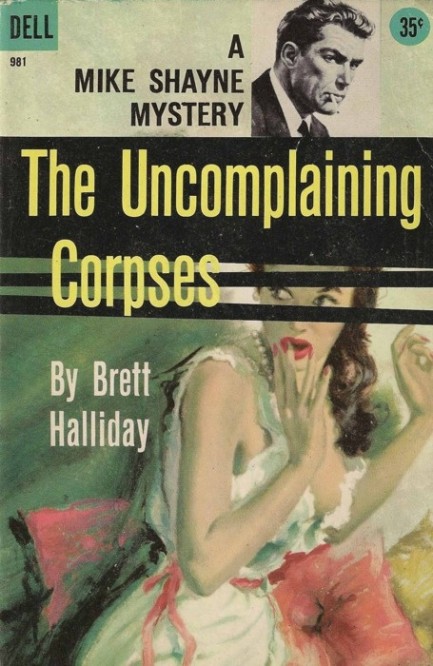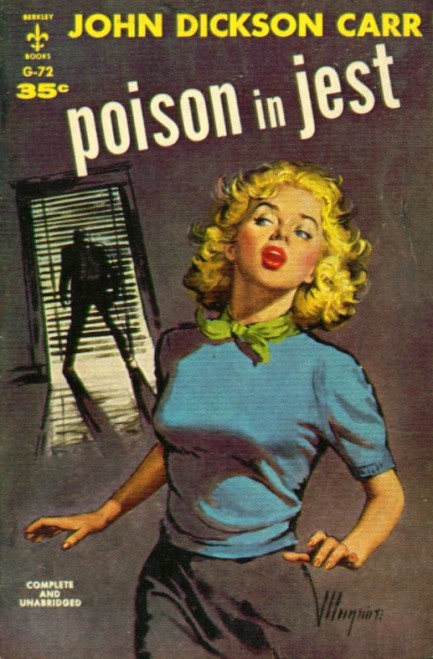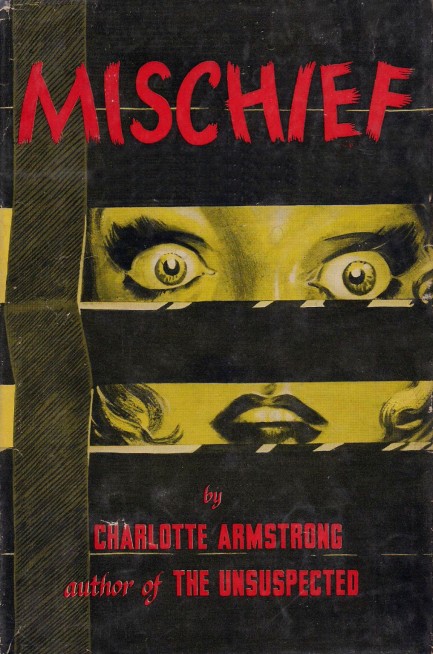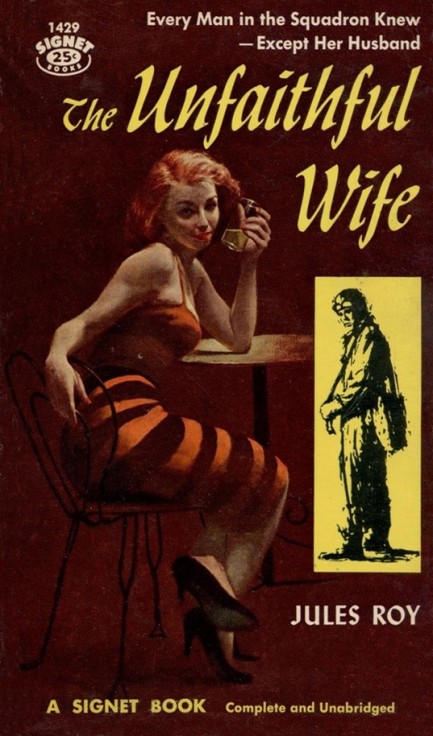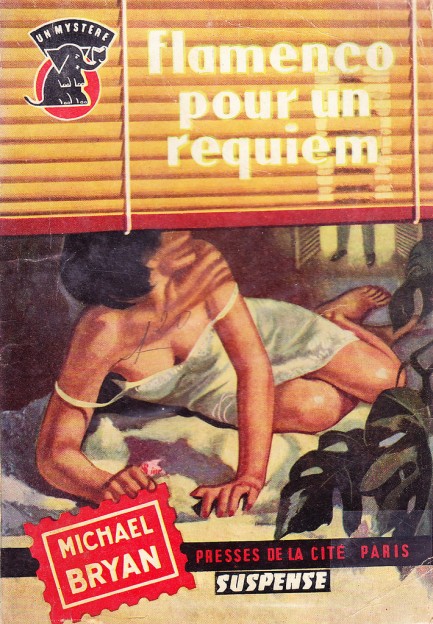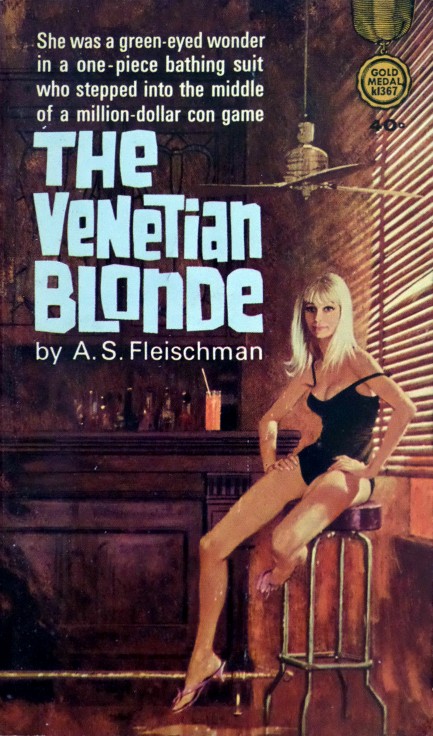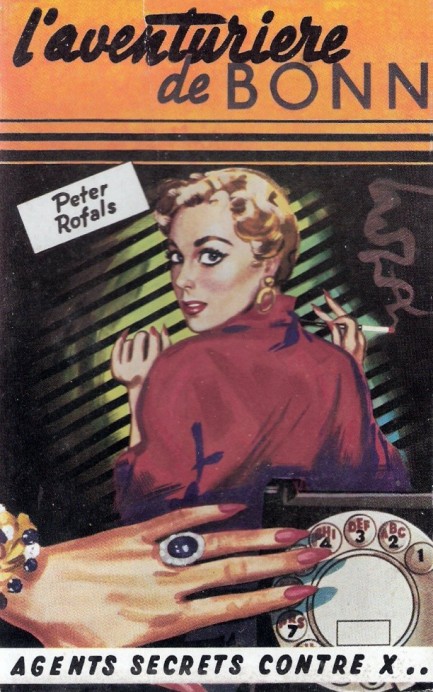 Samuel A. Krasney
,
William Haggard
,
Brett Halliday
,
Charlotte Armstrong
,
Mark Halloran
,
Jules Roy
,
Michael Bryan
,
A.S. Fleischman
,
Peter Rofals
,
Louis Trimble
,
John Dickson Carr
,
Olivier Brabbins
,
Emilio Freix
,
Robert Maguire
,
cover art
,
literature
---
As your decorator, I recommend putting the rug over there for a splash of color, and the clock over here to remind you that you're basically just worm food.
Carter Dickson was the pseudonym of John Dickson Carr, one of the most prolific authors of the pulp and post-pulp periods, as well as what is known as the Golden Age of Detective Fiction. He published novels from 1930 to 1972, and also wrote radio scripts and worked in television and movies. 1958's The Skeleton in the Clock

is not one of his most appreciated books, but we love the Robert Stanley cover art. By the way, there's literally a skeleton grandfather clock in this book, which prompted us to wonder if such a thing existed in real life. After much searching, the answer is no, apparently, but we did remember there was a coffin clock with a skeleton inside in the midnight movie classic

The Rocky Horror Picture Show

. Time is fleeting indeed.
---
Ottoman, Ottoman, Otto mighty mighty good man.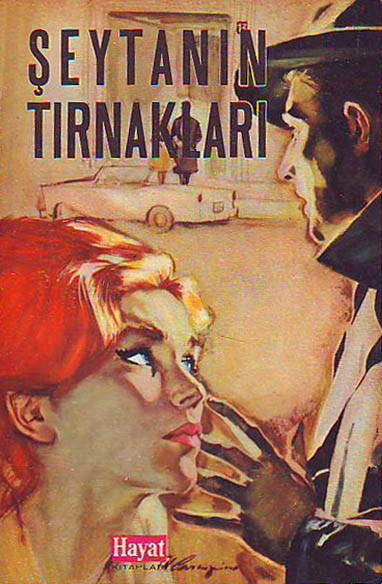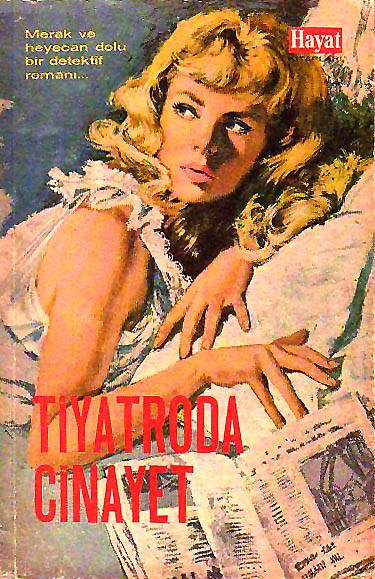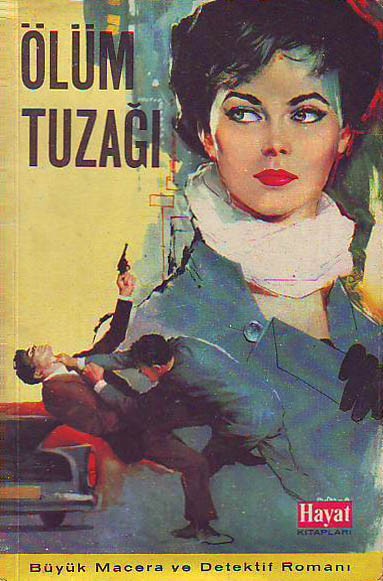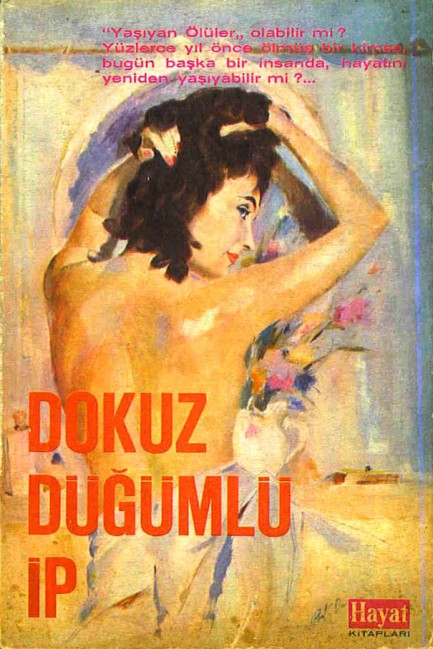 Assorted Turkish language pulps published by the pop culture magazine Hayat, circa 1960s and early 1970s. The authors are, top to bottom, Allison L. Burks, Gerald de Jean, William McGivern, Ngaio Marsh, William Irish, Mignon G. Eberhart, Nora Roberts, Ellery Queen (aka Daniel Nathan and Manford Lepofsky), John Dickson Carr, and Robert Bloch.
Turkey
,
Hayat
,
Gerald de Jean
,
William McGivern
,
Ngaio Marsh
,
William Irish
,
Mignon G. Eberhart
,
Nora Roberts
,
Ellery Queen
,
Daniel Nathan
,
Manford Lepofsky
,
John Dickson Carr
,
Allison L. Burks
,
Robert Bloch
,
cover art
,
literature
---