The dancers of the chorus line request your attention.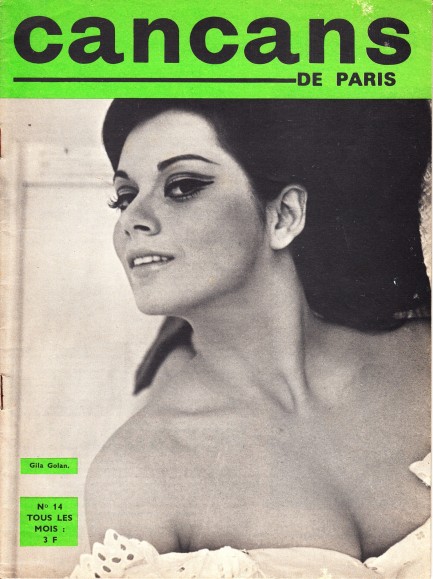 This is the fifth issue of Cancans de Paris we've shared. The magazine is fast becoming a favorite. It has that mix we like—celebs, showgirls, and cartoons. It's similar to magazines such as Paris Hollywood and Gondel, but with a simpler layout and all black-and-white photography. This issue is from July 1966 and features Gila Golan on the cover, and inside are Julie London, Mireille Darc, and others from the acting profession. You also get Sally Ann Scoth, Karin Brault, Juanita Sanchez, and other colleagues from the dancer side of show business. The entire issue appears below in thirty panels, and you can see the other issues by clicking the appropriate keywords at bottom.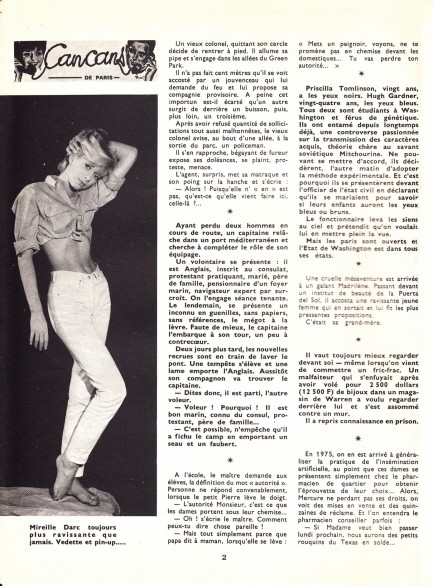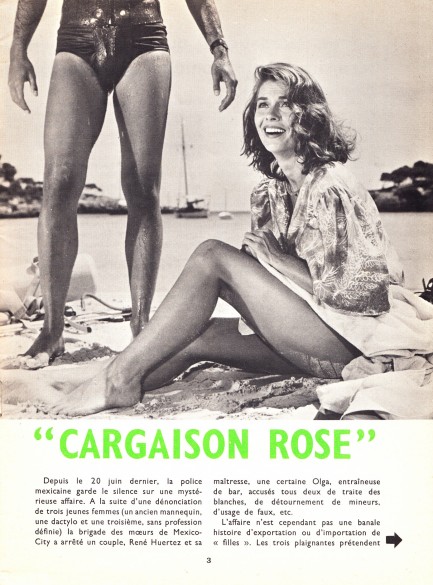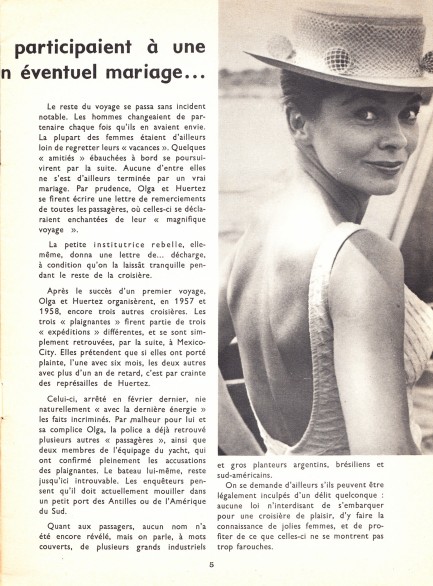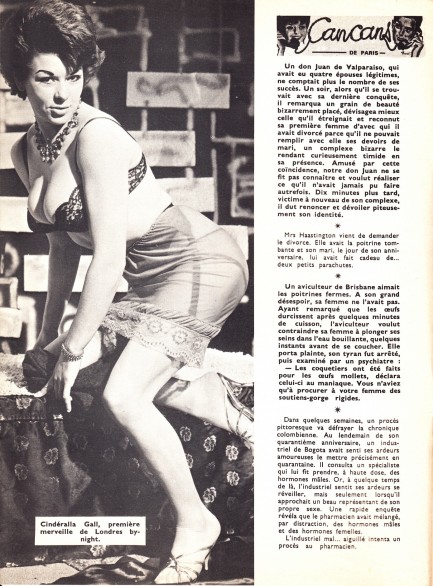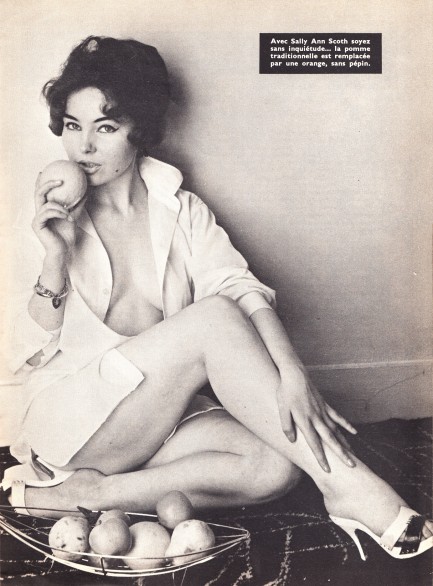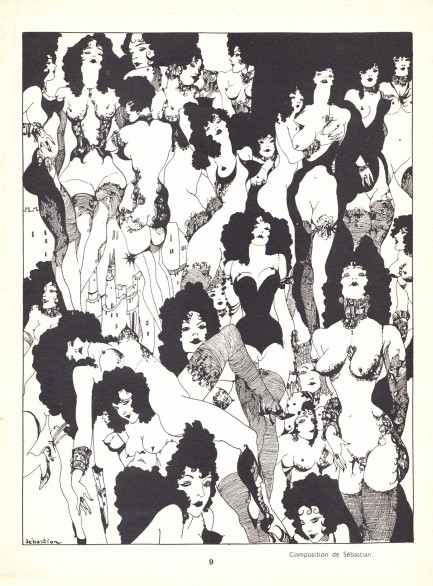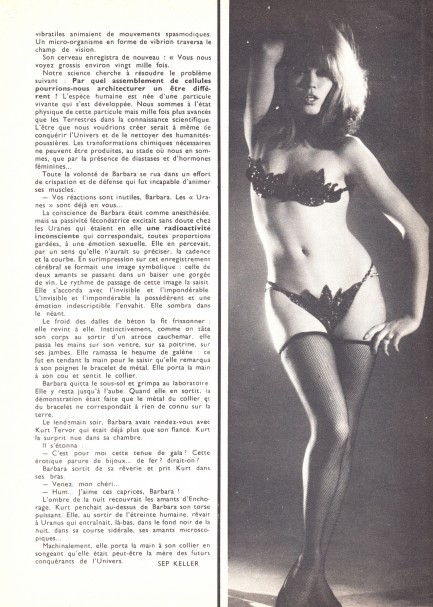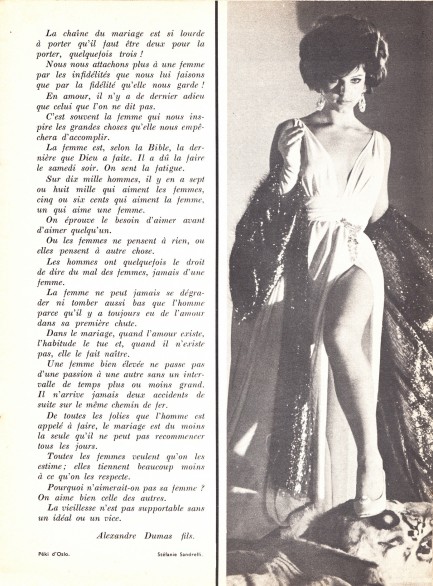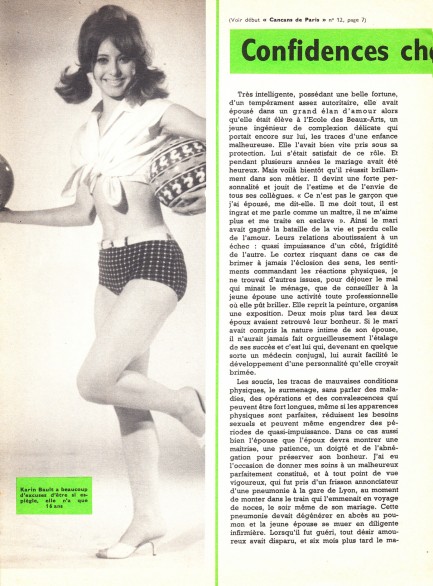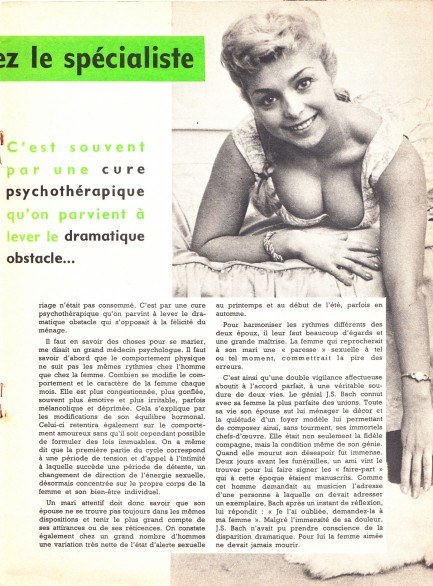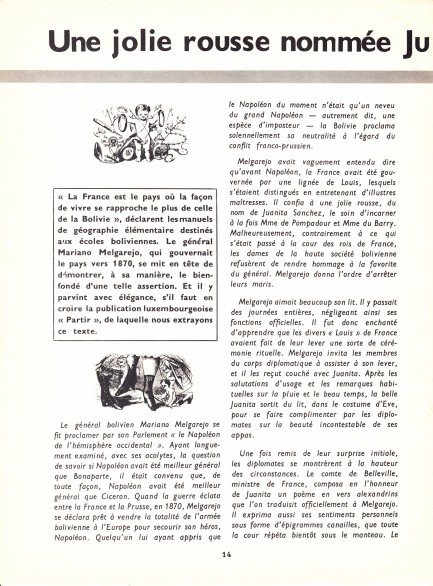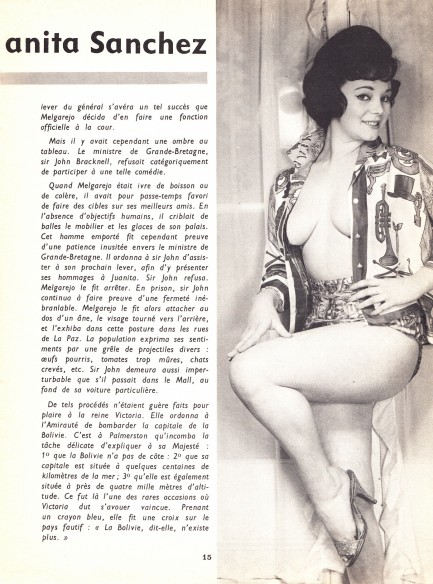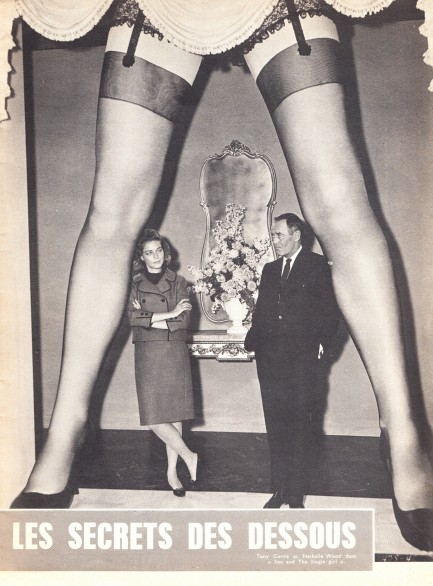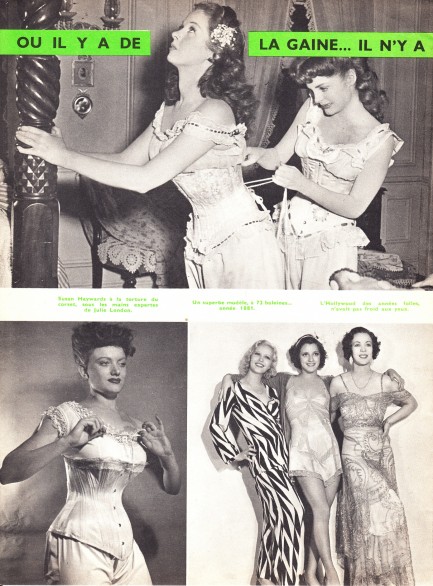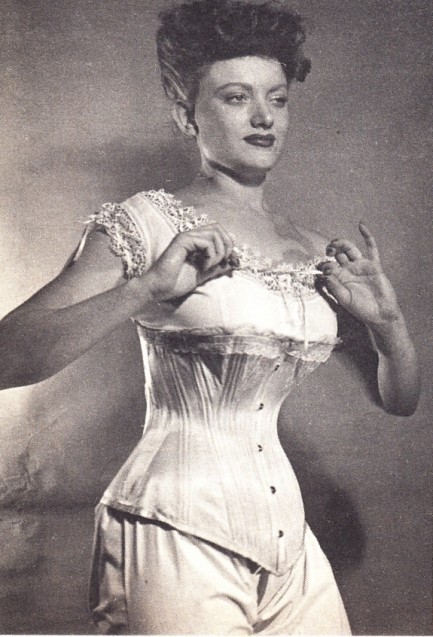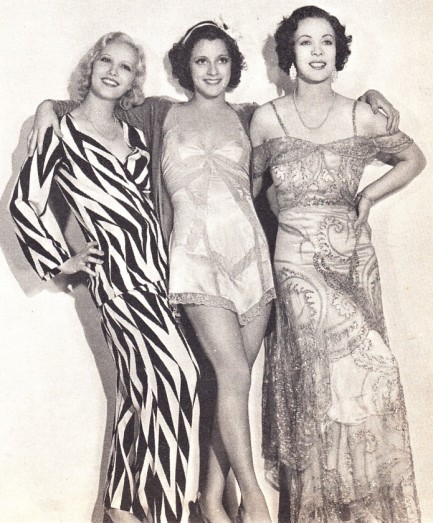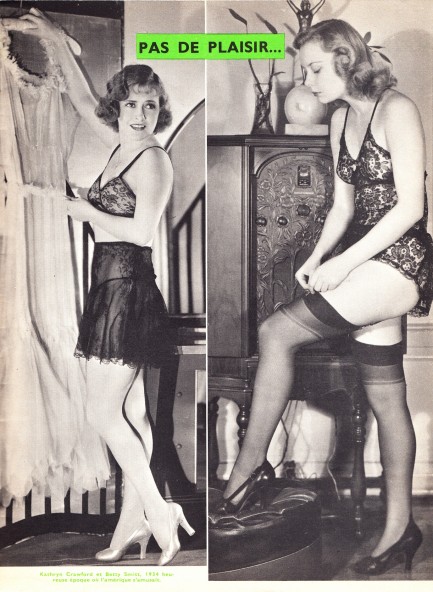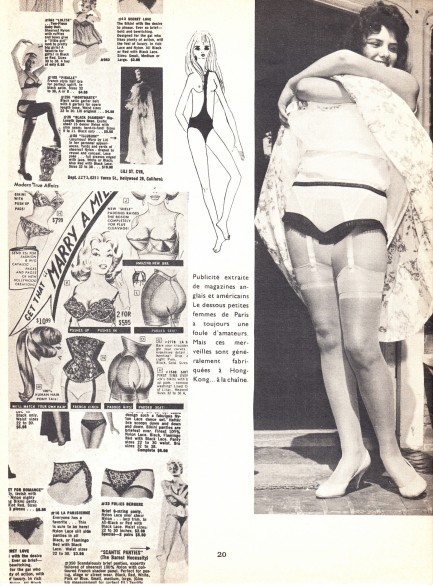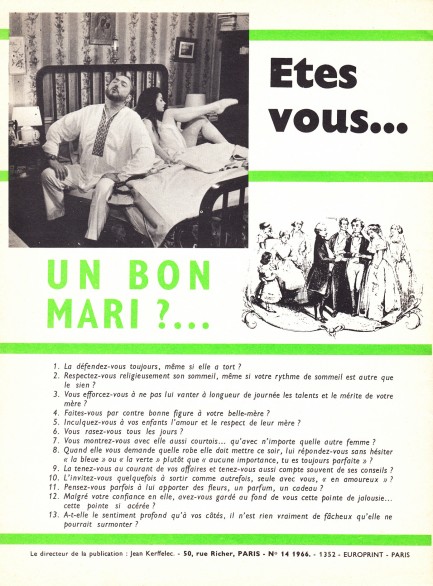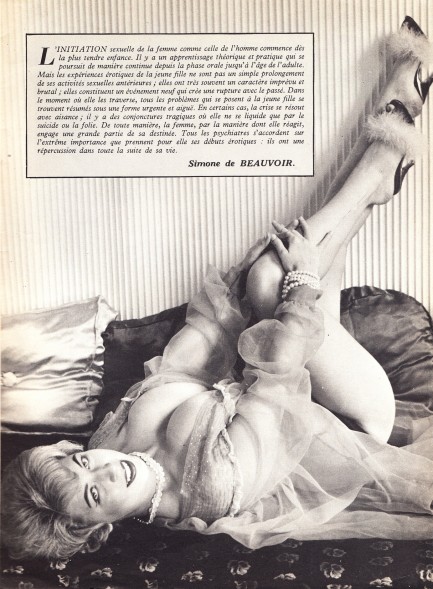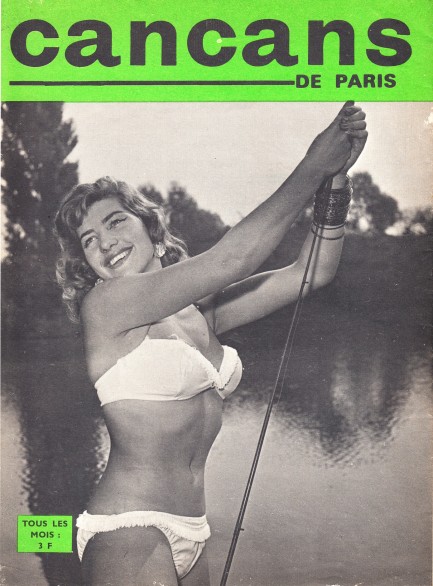 ---
Mansfield gets top billing but the rockers steal the show.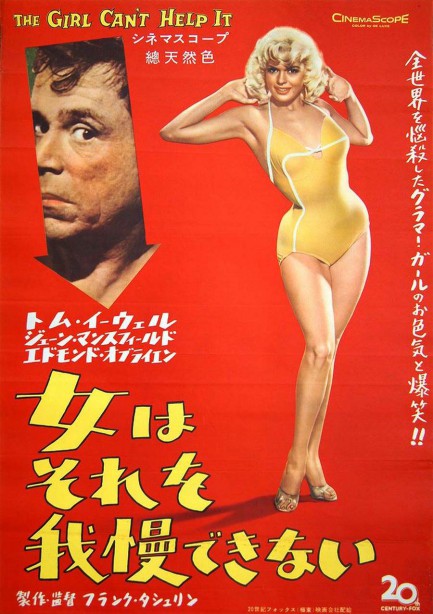 Above is a vintage Japanese poster for Jayne Mansfield's 1956 musical comedy The Girl Can't Help It. They don't make 'em like this anymore—a gangster hires a boozing agent to transform his girlfriend into a star, but the girlfriend has no talent, and the agent falls in love with her. This might be Mansfield's most important movie due to the role it played in popularizing early rock music. For example: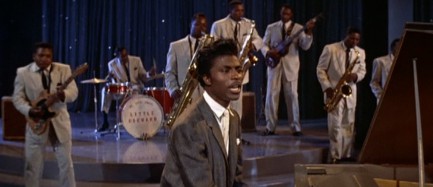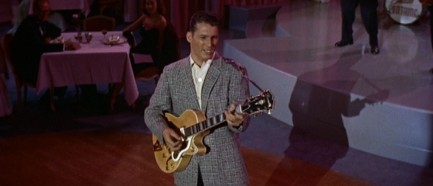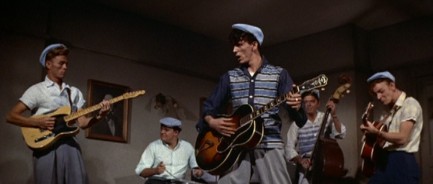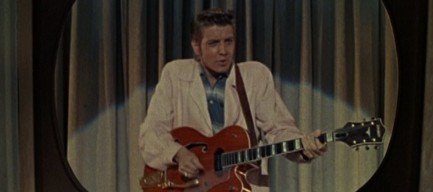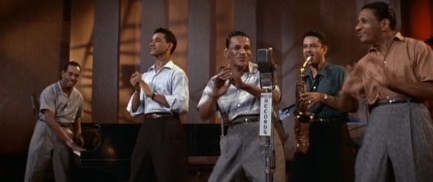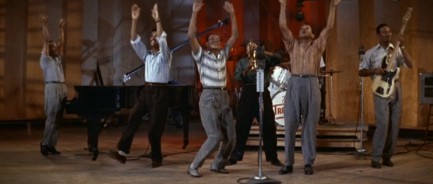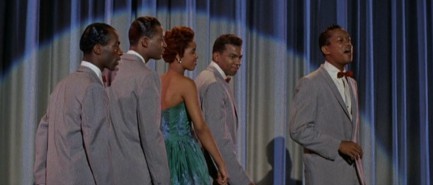 And the unbeatable Fats Domino.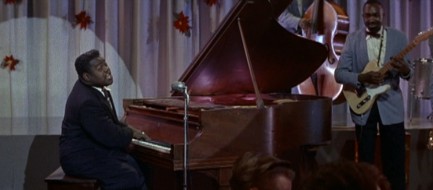 Though they aren't rock and rollers, the lovely Julie London and the amazingly beautiful Abbey Lincoln, who you see just below, also put in appearances. The Lincoln number is especially wonderful, and it's well-staged too, with the backdrop of deep violet curtains set against her crimson gown.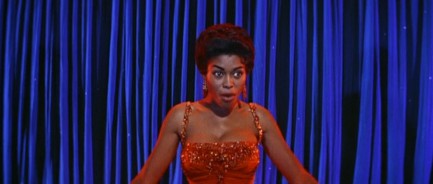 The only uncute thing about this exceedingly cute movie is poor Jayne Mansfield's bazooka bra and strangling corset, the latter of which producers have cinched her into in order to give her a twenty-inch waist. It's cringe-inducing. Otherwise, awesome stuff.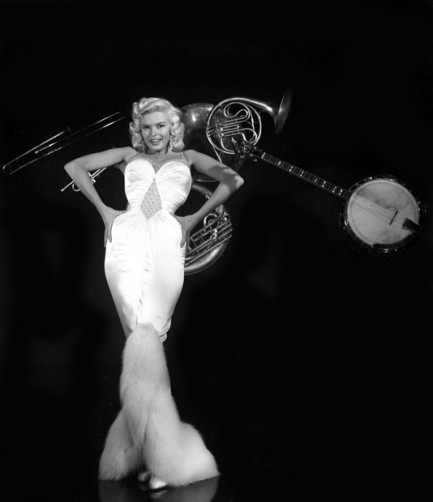 ---