When good girls go bad.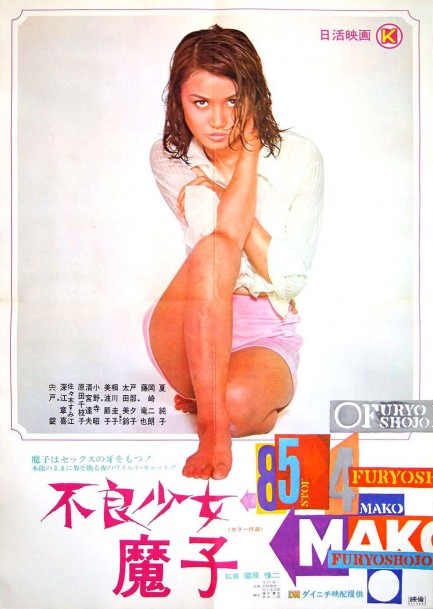 Above, a striking poster for 1971's Furyô shôjô Mako

, aka

Bad Girl Mako

, starring Junko Natsu. We really like the design on this. The movie has the distinction of being Nikkatsu Studios' last production before shifting into pinku-inspired Roman porno, a seventeen-year period during which it almost exclusively made high budget sexploitation films. Junko Natsu, pictured on the poster, started her career in 1967 with

Violated Angels

and acted in more than forty movies and many television shows. We haven't actually seen this movie yet, but if we do we'll be sure to get back to you about it.
---
Leader of the headbands.
Poster for Makoto Naitô's actioner Furyo bancho totsugeki! Ichiban, aka Wolves of the City: First To Fight. It premiered in Japan today in 1971. See another poster in the Furyo Bancho series here.
---