Femmes fatales are tough but are they bulletproof?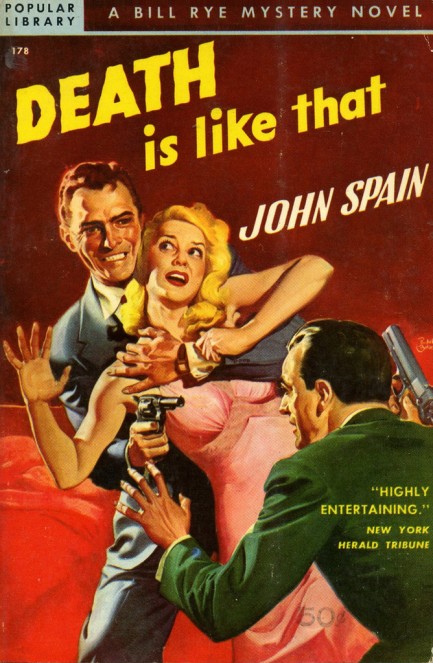 We've run across some low characters in paperback art, but these guys are the lowest. Faced with danger they've grabbed the nearest woman to use as a shield. Women in mid-century fiction have it rough—they're interrupted while skinny-dipping, carried off against their will, manhandled, spied on, tied up, and more. They have their victories too, thankfully—put a gun in their hands and they start dropping men like two-foot putts. Well, good thing femmes fatales are so tough, because they'll need to be hard enough to stop bullets to get out of these jams.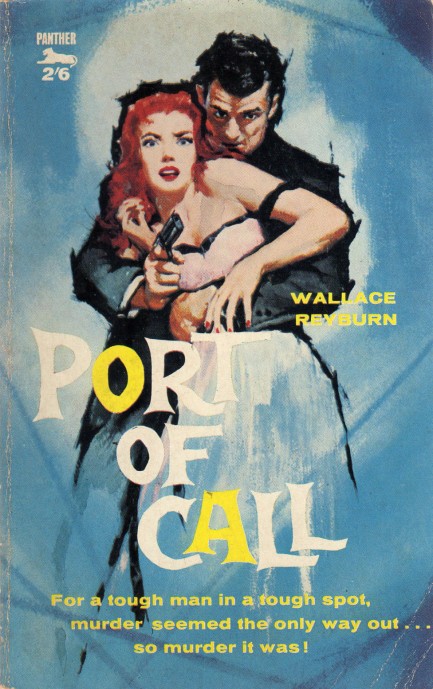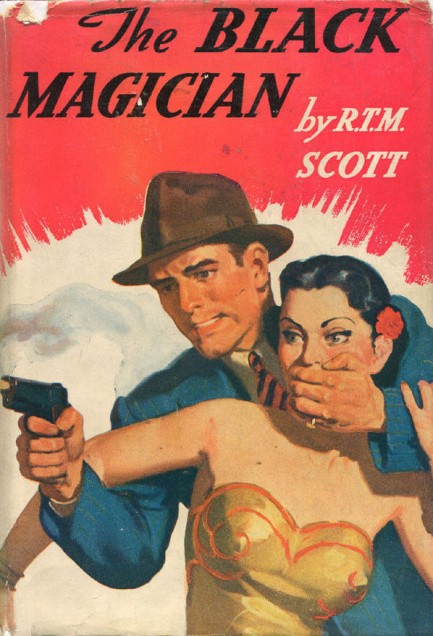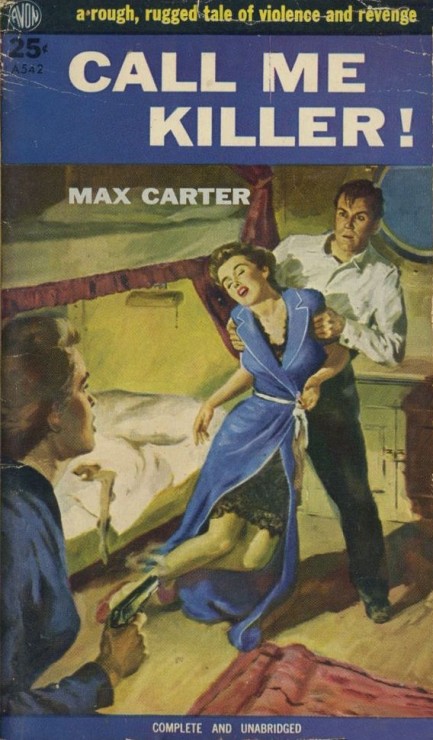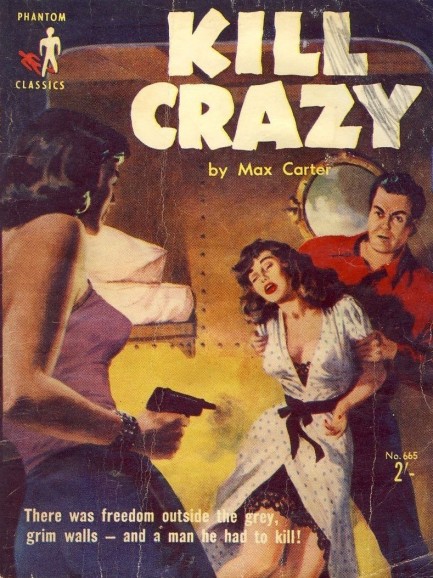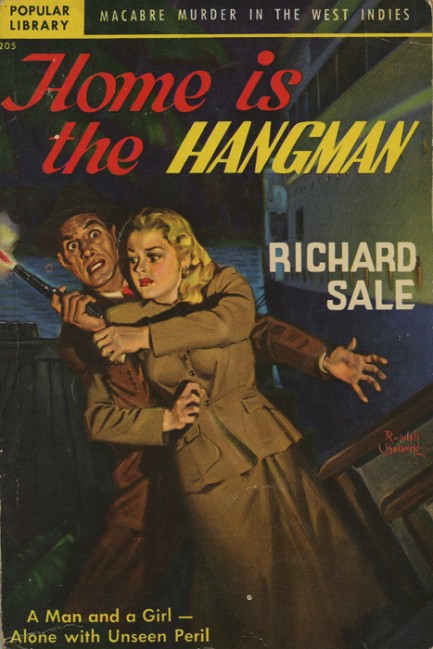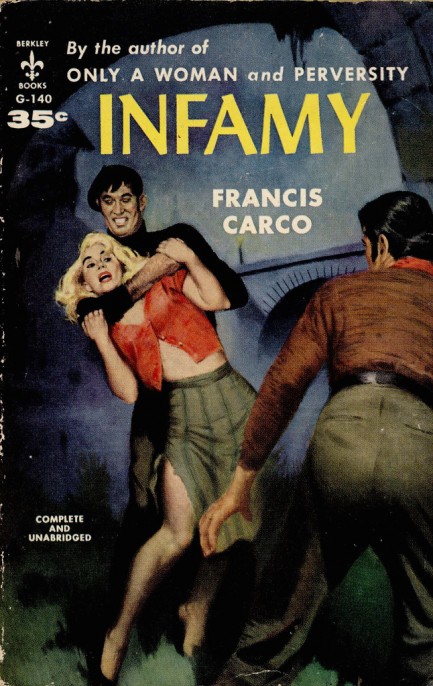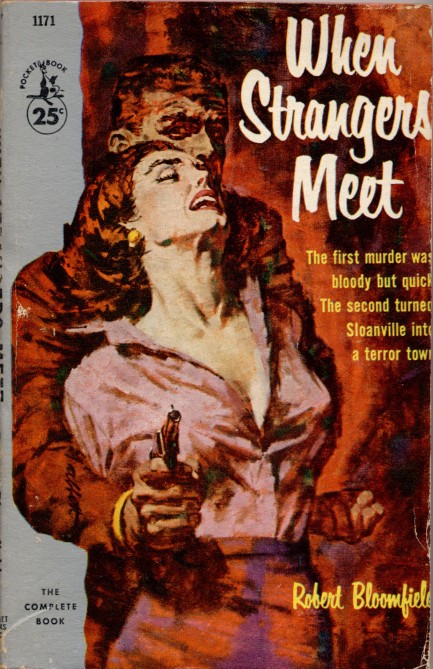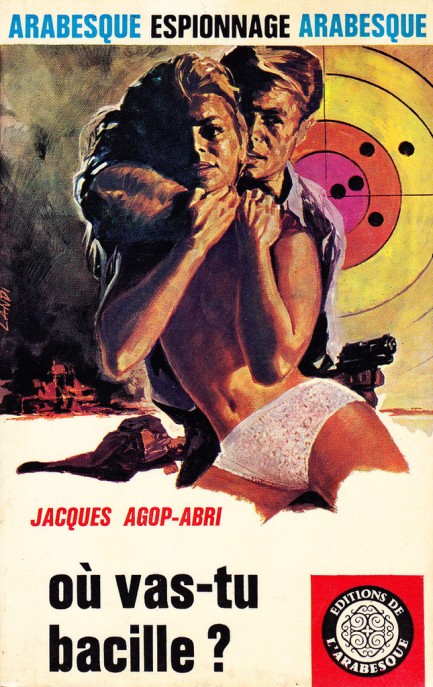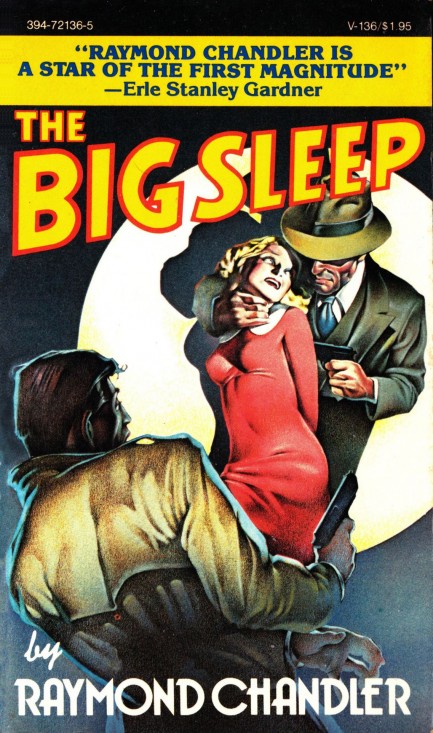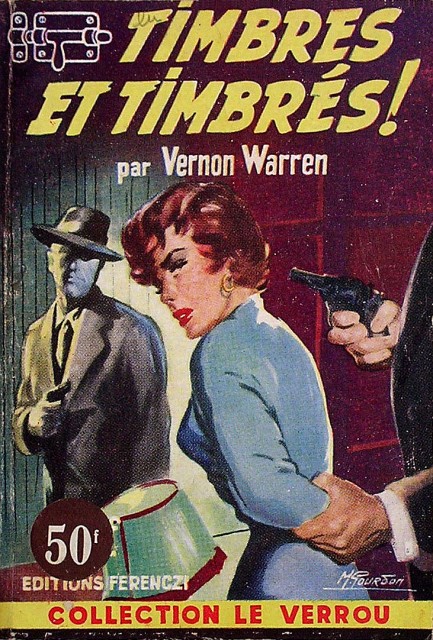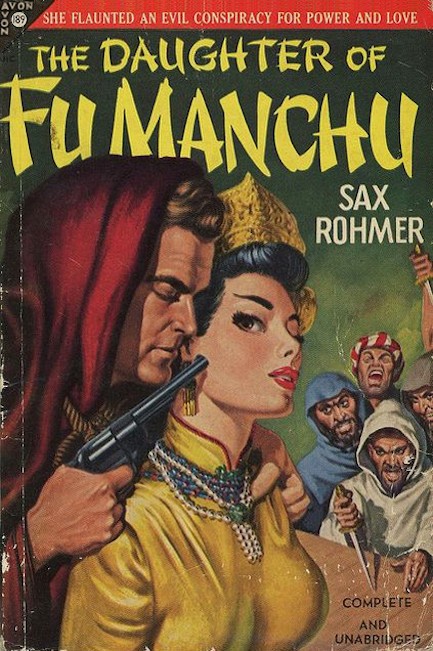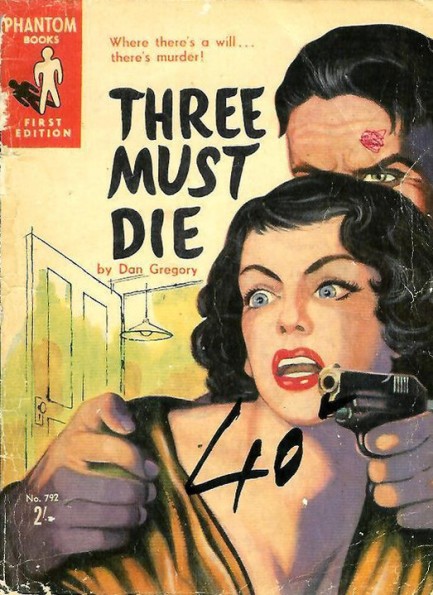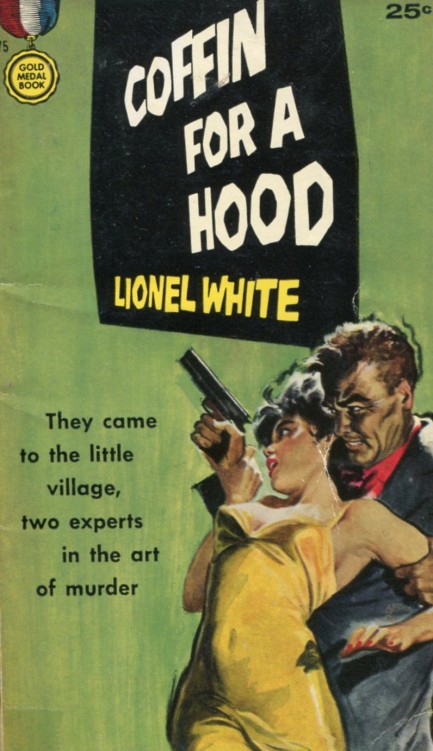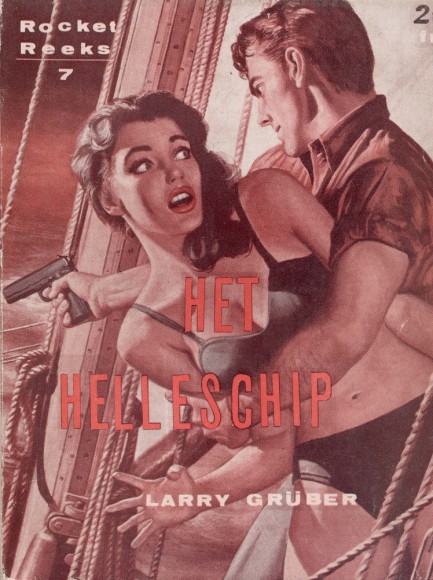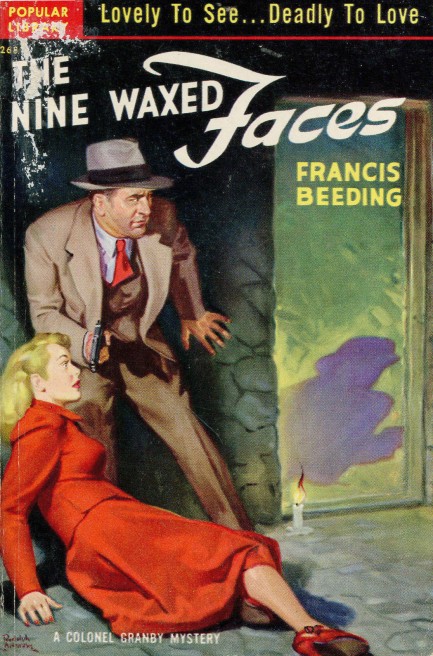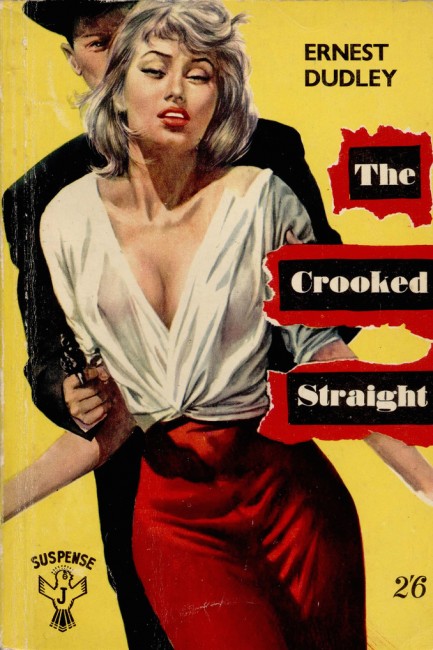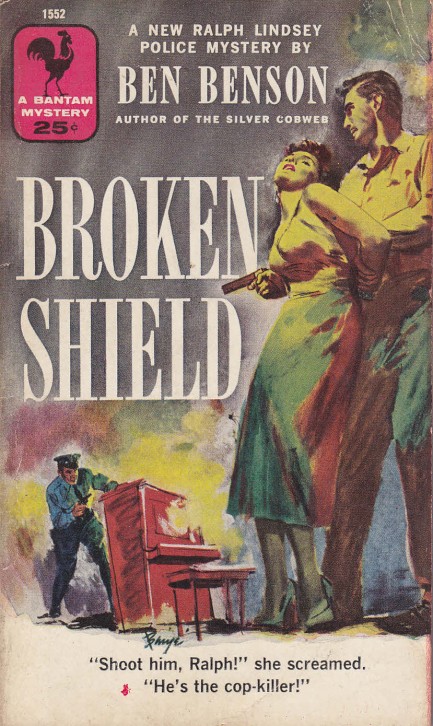 ---
Seriously though—if you want to go boating, get off your ass and help me get this thing in the water.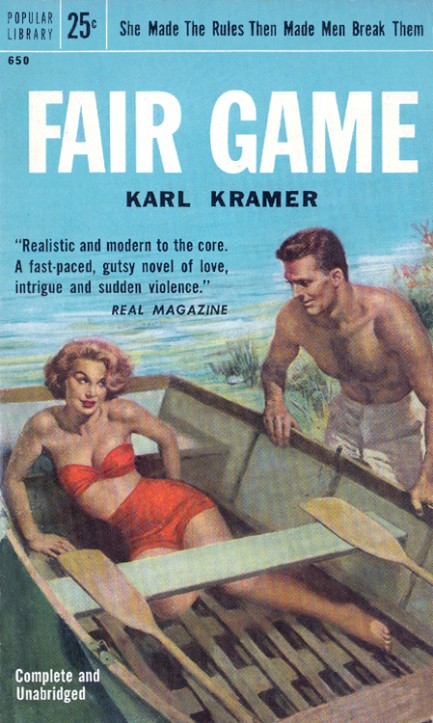 Above, excellent Ray Johnson art for Fair Game, written by Karl Kramer for Popular Library. High maintenance publisher and scruffy pilot fly into the wilderness and get more than they bargained for. 1955 copyright.
---