He who goes up must one day come down.
This beautiful poster for Vicente Minelli's 1952 drama The Bad and the Beautiful was made for the film's French release as Les ensorceles. A behind-the-scenes look at the rise of a legendary Hollywood producer, the story is told in triptych, with each section focused on someone the producer betrayed during his rise to the top. The three sections are wrapped in a framing device wherein the betrayed have been called together to hear the producer's pitch for working together again. Of course, all of them are too angry to consider such a collaboration—at least at first.
The real attraction here is seeing 1950s Hollywood turn its camera inward for a look at the machinations behind the magic of movies. The cast—Kirk Douglas, Dick Powell, Lana Turner, Walter Pidgeon, and Gloria Grahame—range from excellent to adequate, and the story of ruthlessness being rewarded in Tinseltown has a contemporary feel. The saying goes that it's best to be nice to everyone you meet on the way up because you run into the same people on the way down. Doubtless that's true, but even better advice would be to never come down at all.
Turning our attention to the poster, you may notice that the design was inspired by the promo shot just below. Except—hold on a sec. Is that Douglas and Turner? No, it isn't. It's Gilbert Roland and super hottie Elaine Stewart. The producers must have liked their dance bit so much they decided to use it as inspiration for the promo art, basically putting Douglas's and Turner's heads atop Roland's and Stewart's bodies. That's like being left on the cutting room floor, but somehow even worse. In Stewart's case at least, we will be sure to get back to both her head and body. Les ensorceles

premiered in France today in 1953.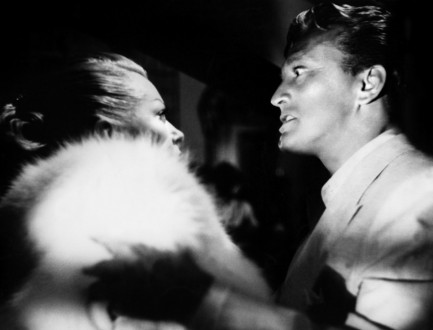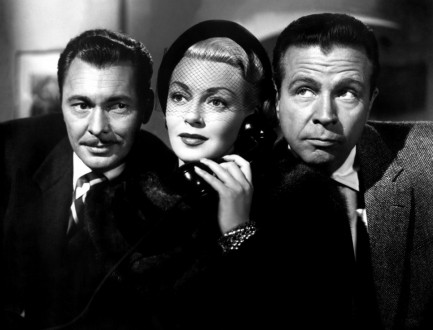 France
,
Les ensorceles
,
The Bad and the Beautiful
,
Kirk Douglas
,
Dick Powell
,
Lana Turner
,
Walter Pidgeon
,
Gloria Grahame
,
Elaine Stewart
,
Vicente Minelli
,
poster art
,
cinema
,
movie review
---
The memory of late nights and coffee in bed.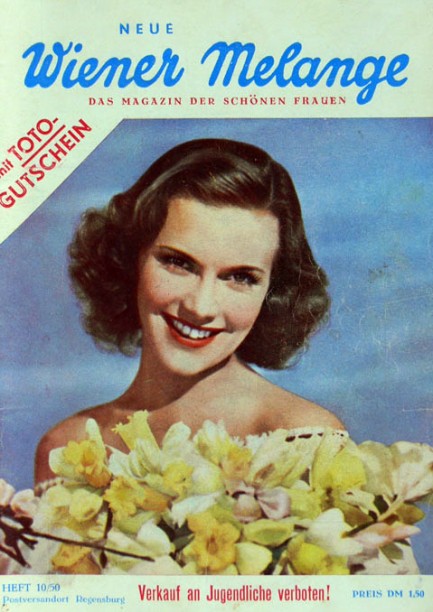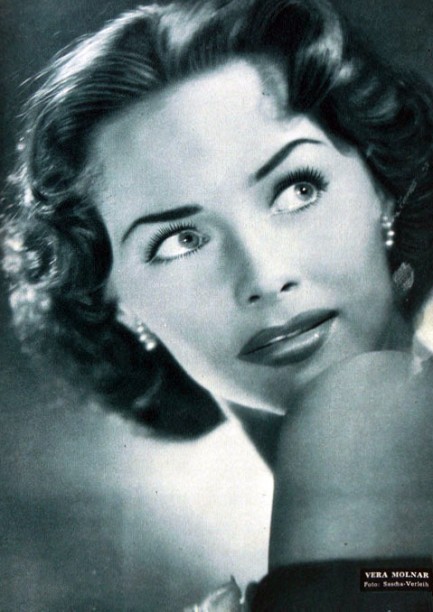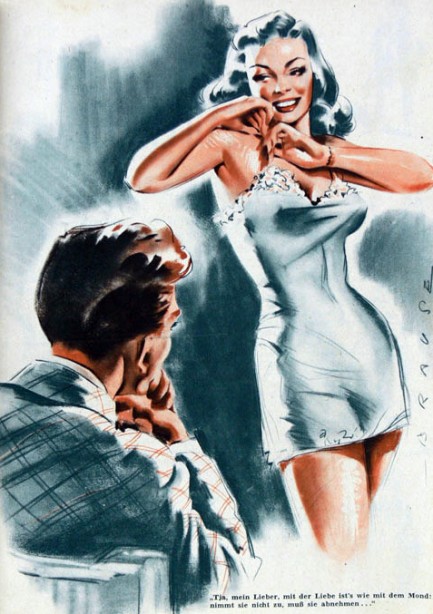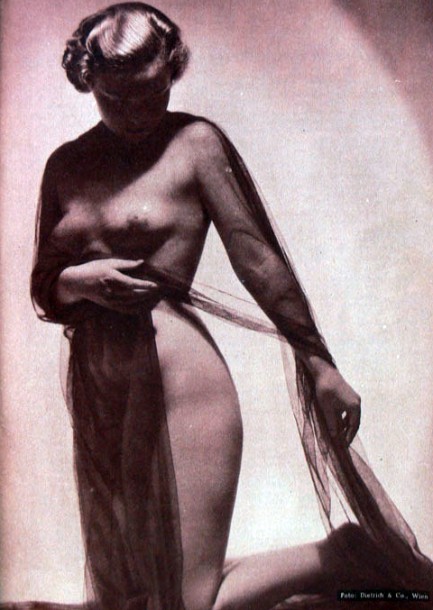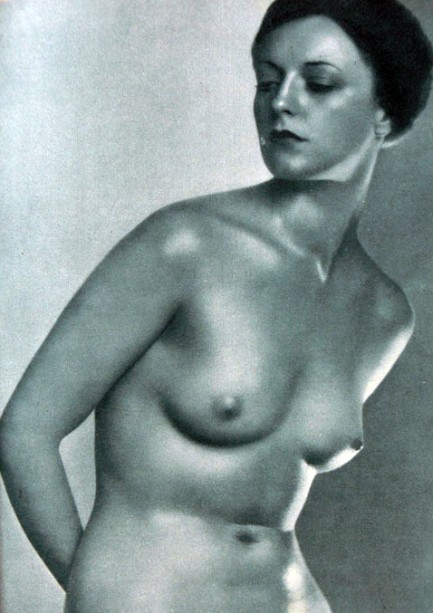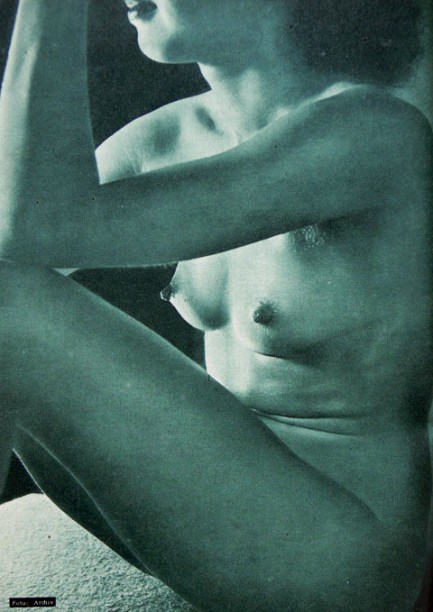 Above we have the cover and a few interior pages from an October 1950 issue of Neue Wiener Melange, which is a German celeb and erotic magazine that takes its name from the phrase "Viennese blend", a type of coffee with milk. We have to admit, the contents are a bit stimulating. You get some deft art, some demure studio nudes, and Austrian actress Vera Molnar, who starred in 1951's A Tale of Five Cities and 1954's Ulysses, the latter with Kirk Douglas. We have another of these and if we don't have a lazy day we'll scan the whole thing and post it.
---
You want the truth? You can't handle the truth.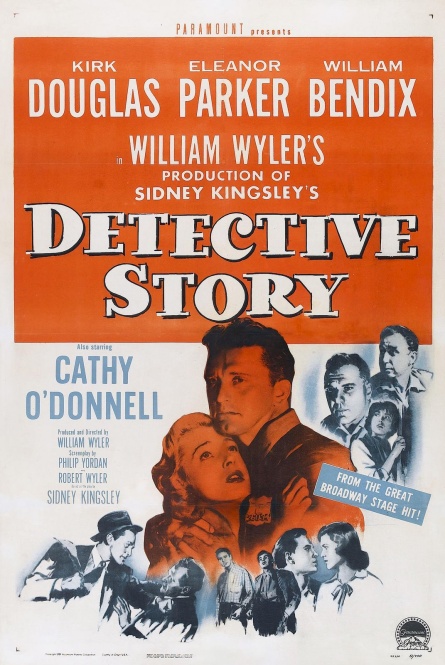 Film noir star Kirk Douglas and heavyweight director William Wyler teamed up for Detective Story, a hard-edged police procedural based on a stage play by Sidney Kingsley. In the course of a day at a typical precinct house, a tough guy detective mixes it up with all sorts of lowlifes, saving particular scorn for an abortionist. Yep, our detective is feeling pretty high and mighty until he discovers his beloved wife was once the man's patient. Oops. This laugh-a-minute joyride, which comes off a little stagy more than half a century later but is still worth a viewing, premiered today in 1951.
---