What do you call forty dead men? A good start.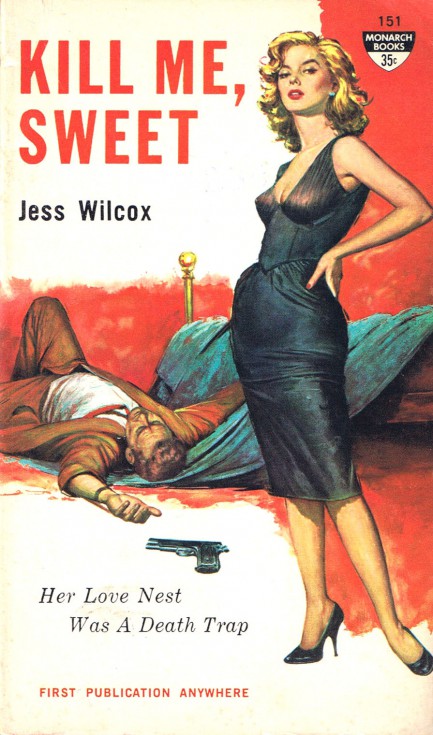 Two years ago we shared five covers of women standing over men they had just killed and mentioned that there were many examples in vintage cover art of that particular theme. Today we've decided to revisit the idea in order to reiterate just how often women in pulp are the movers and shakers—and shooters and stabbers and clubbers and poisoners and scissorers. Now if they do this about a billion more times they'll really be making a difference that counts. French publishers, interestingly, were unusually fond of this theme—so egalitarian of them. That's why many of the covers here are from France, including one—for which we admit we bent the rules of the collection a bit, because the victim isn't dead quite yet—of a woman actually machine gunning some hapless dude. But what a great cover. We also have a couple of Spanish killer femmes, and a Dutch example or two. Because we wanted to be comprehensive, the collection is large and some of the fronts are quite famous, but a good portion are also probably new to you. Art is by the usual suspects—Robert Maguire, Barye Phillips, Alex Piñon, Robert Bonfils, Robert McGinnis, Rudolph Belarski, et al. Enjoy.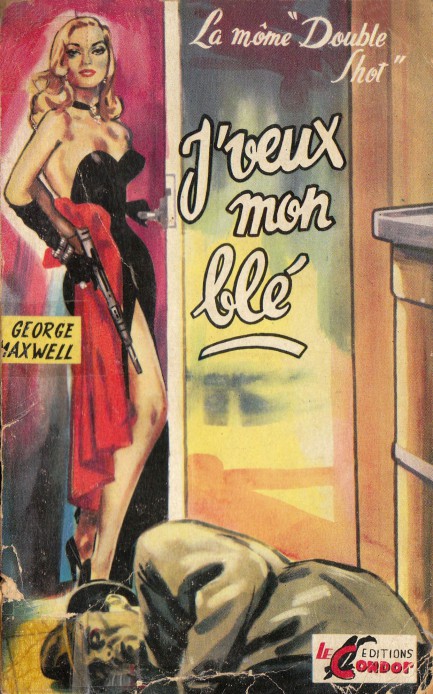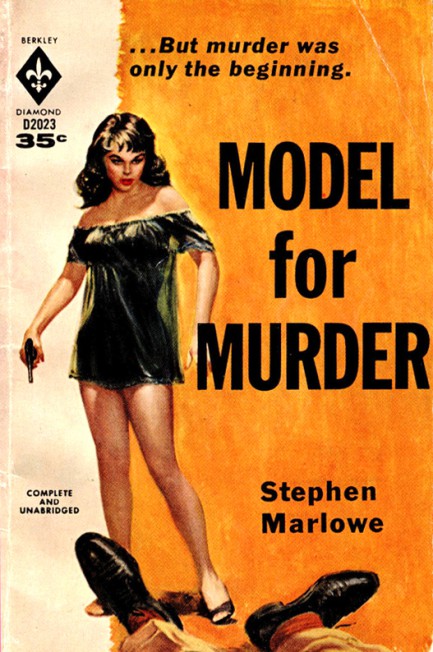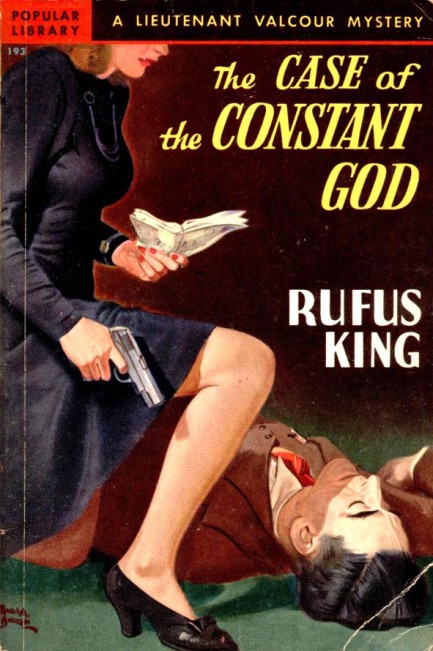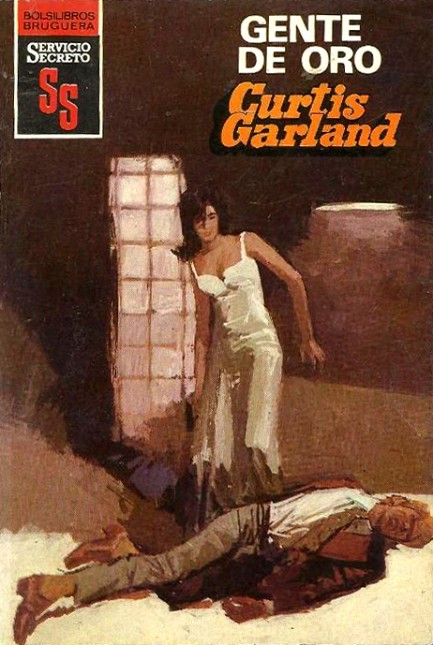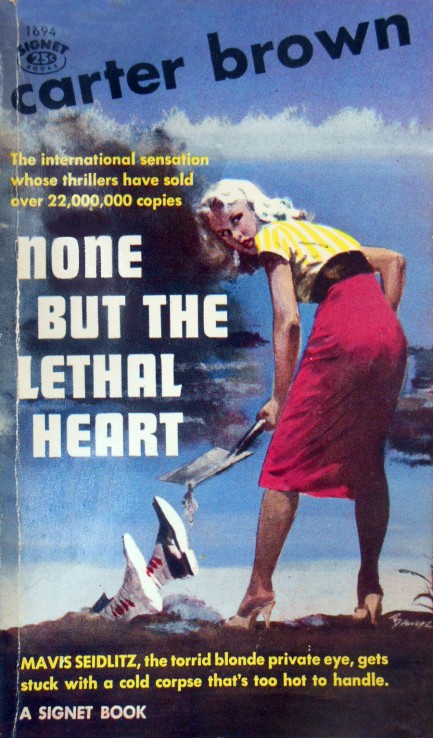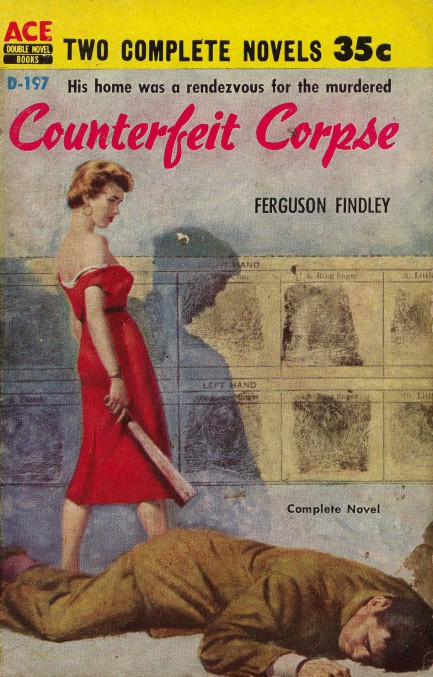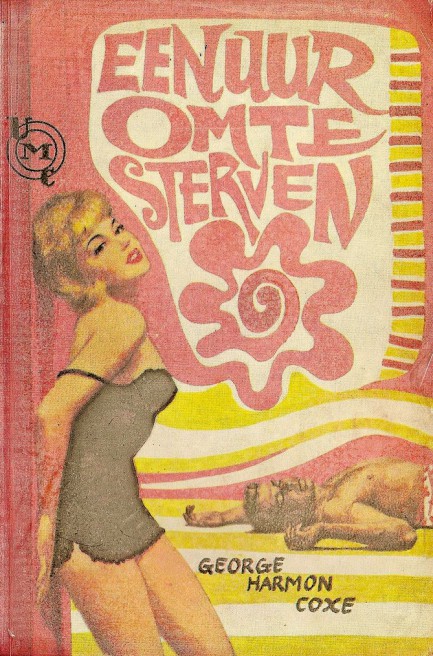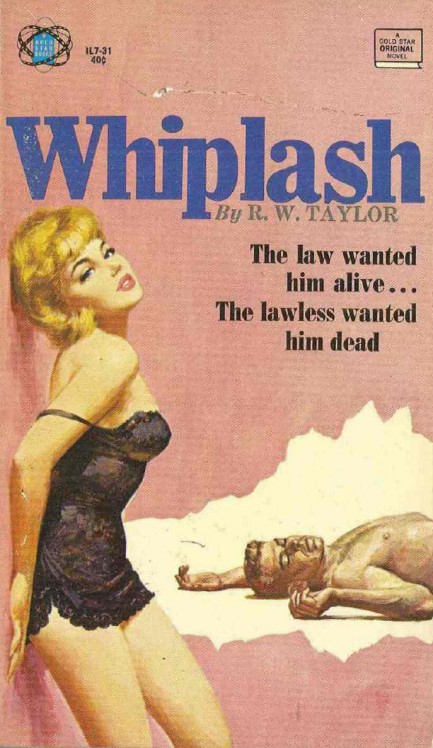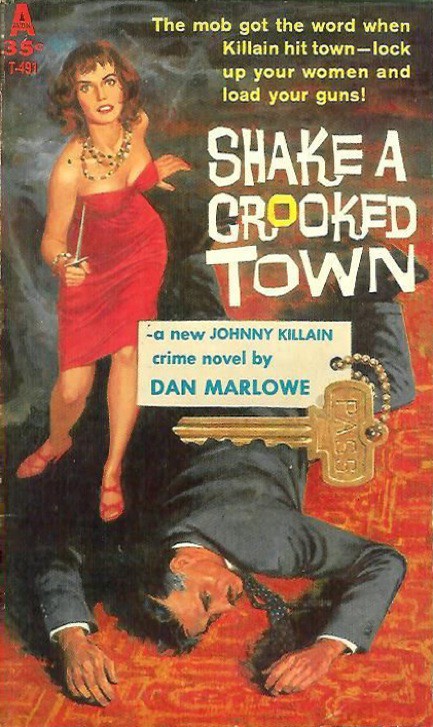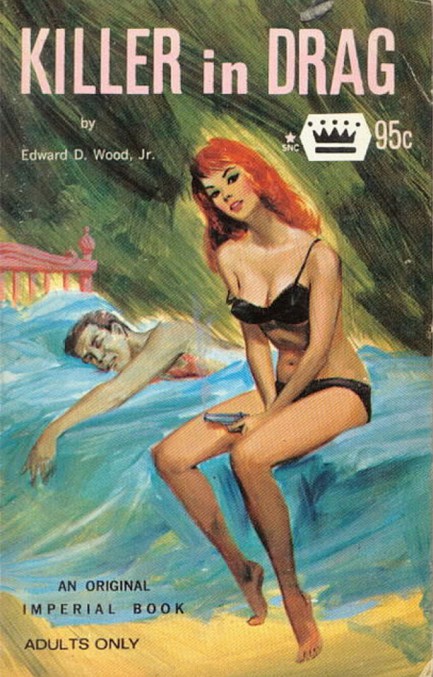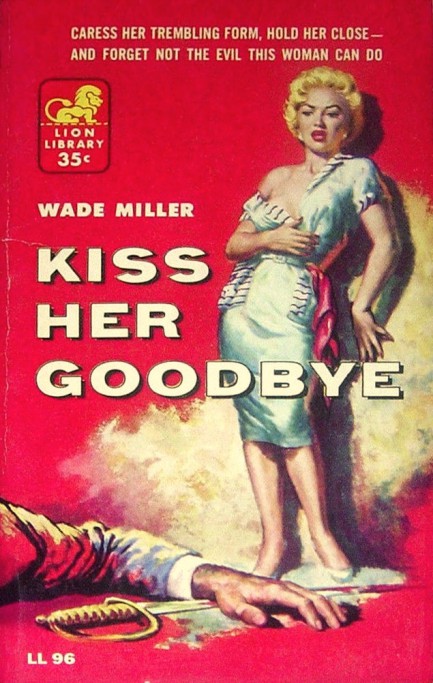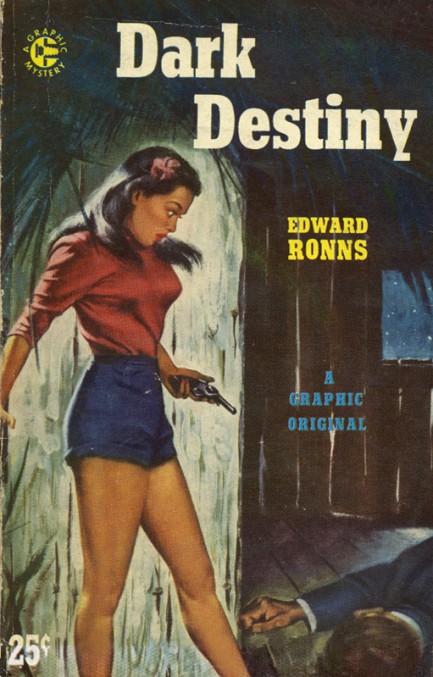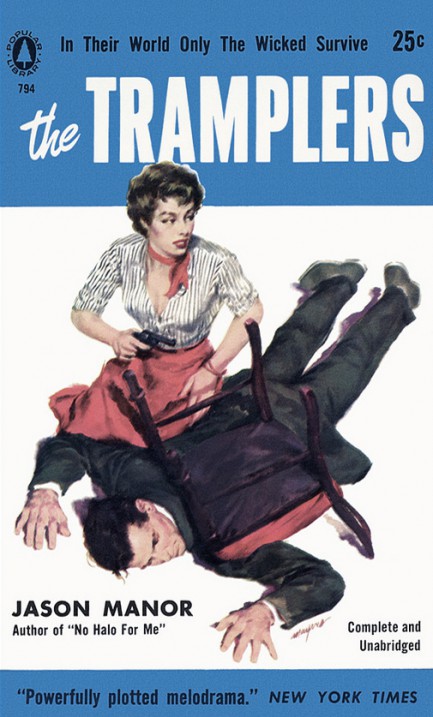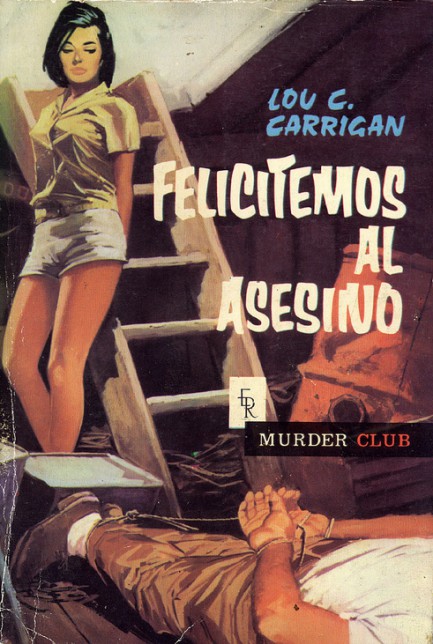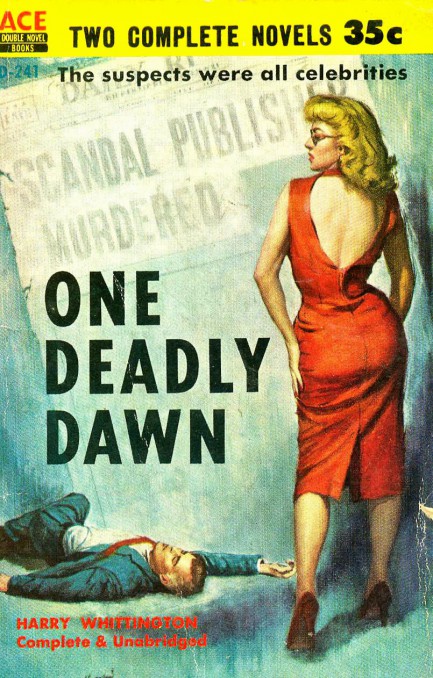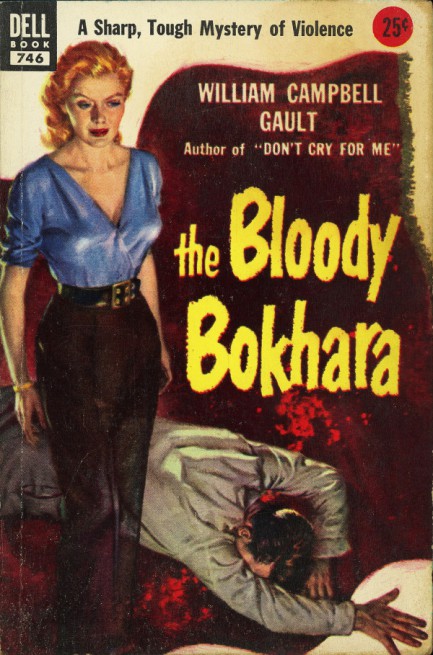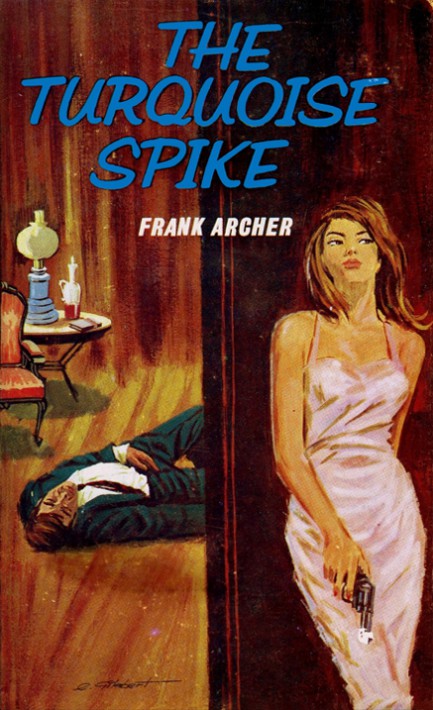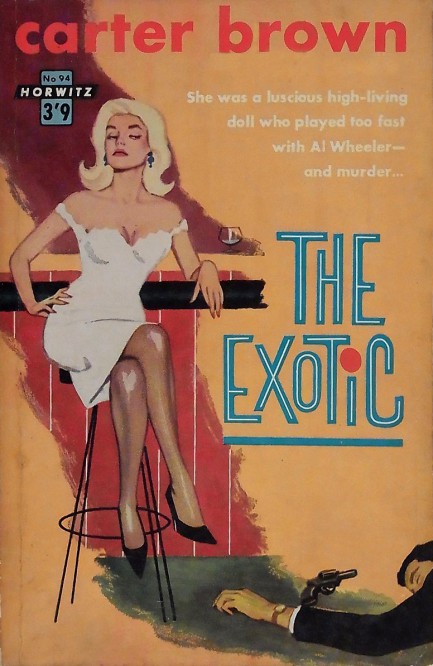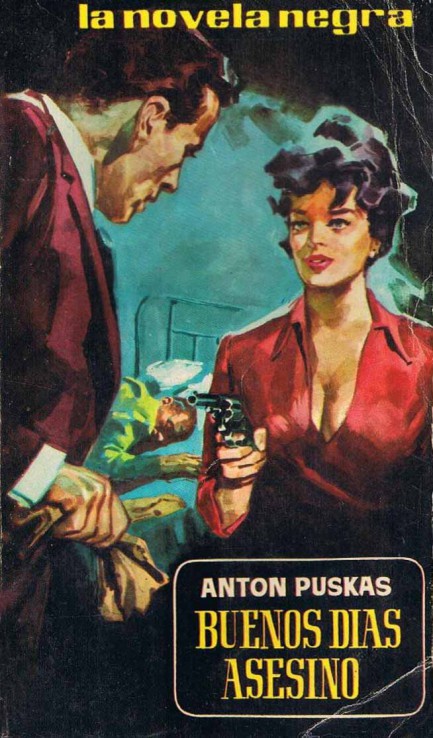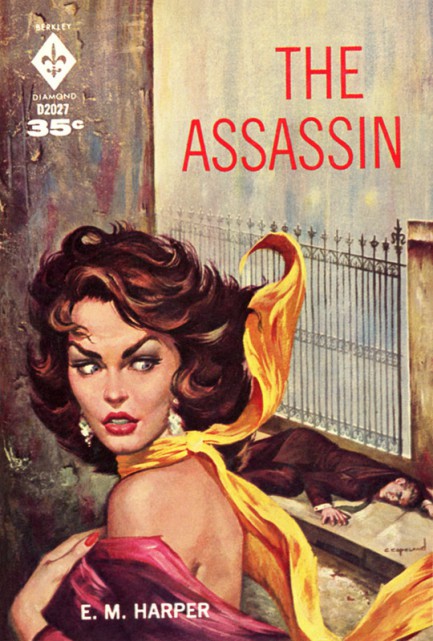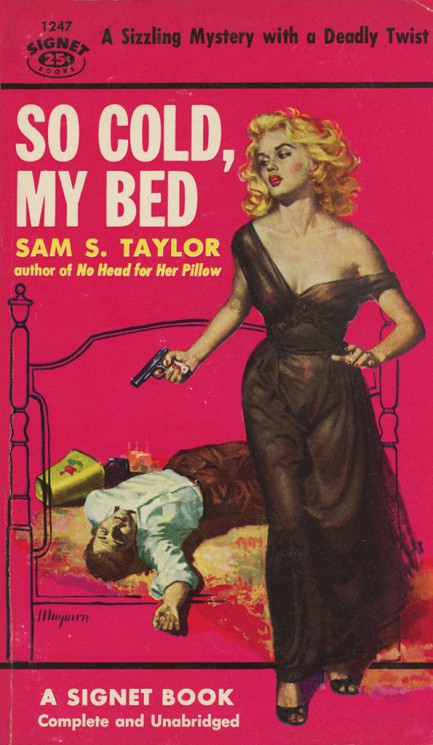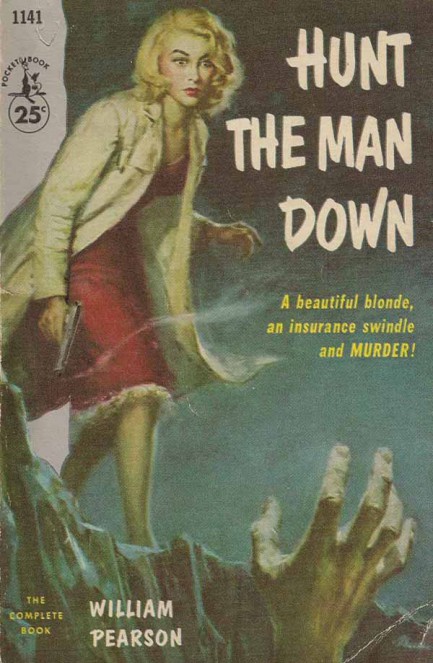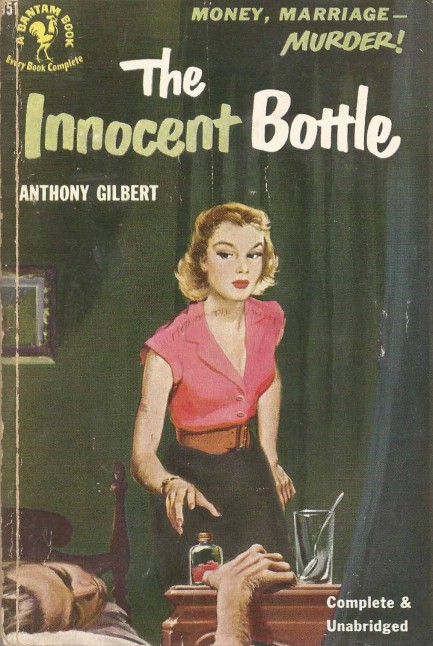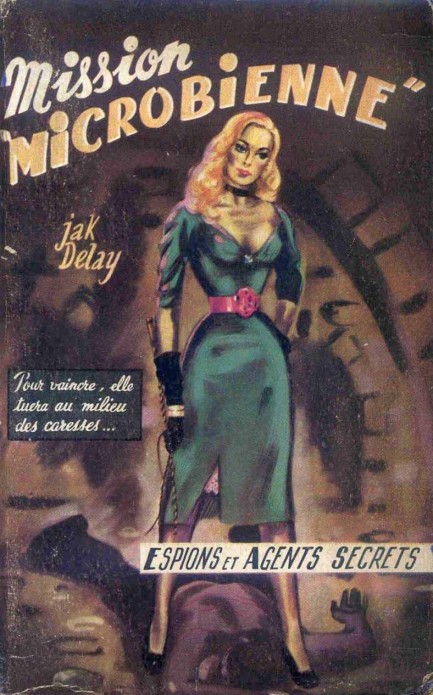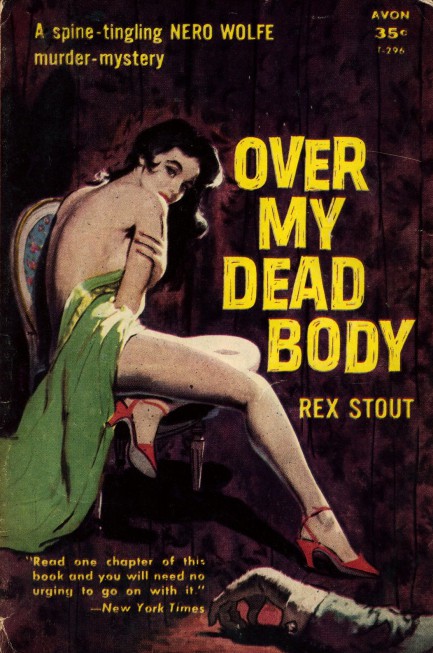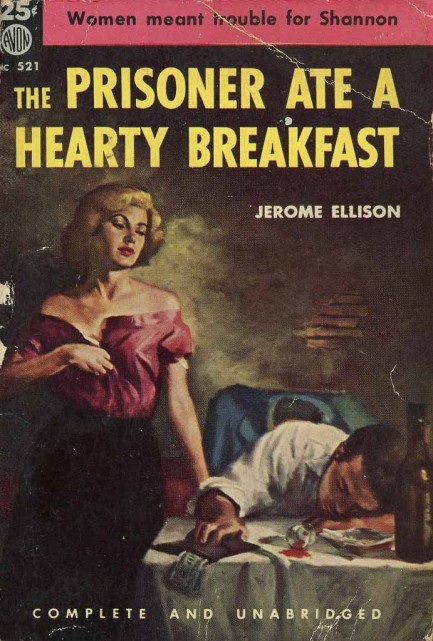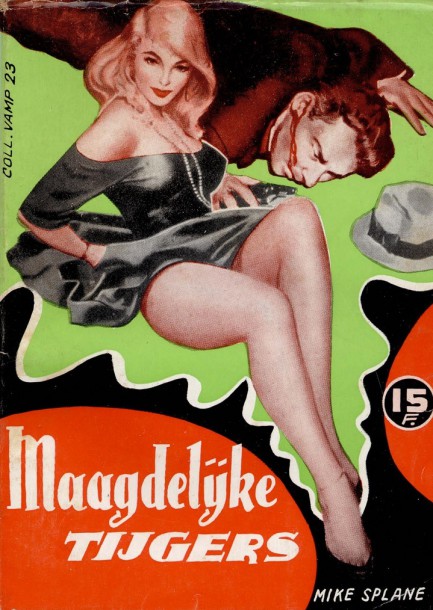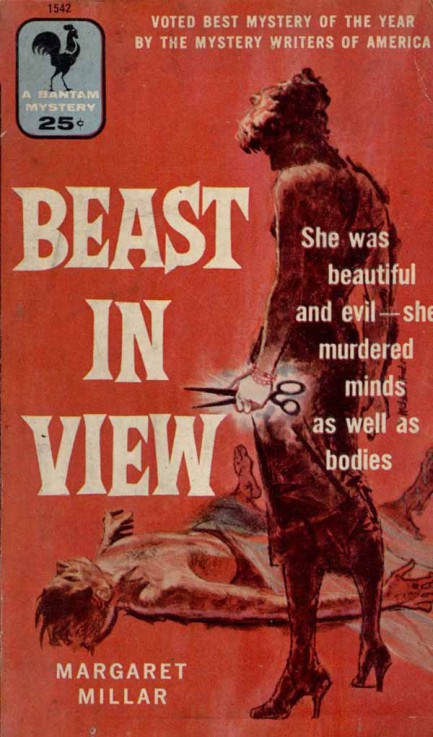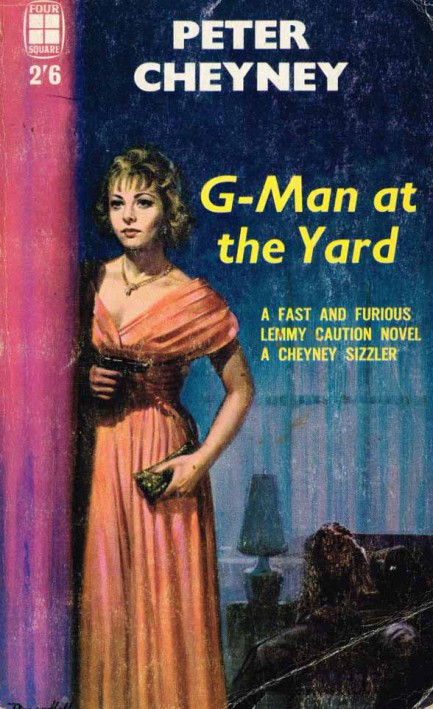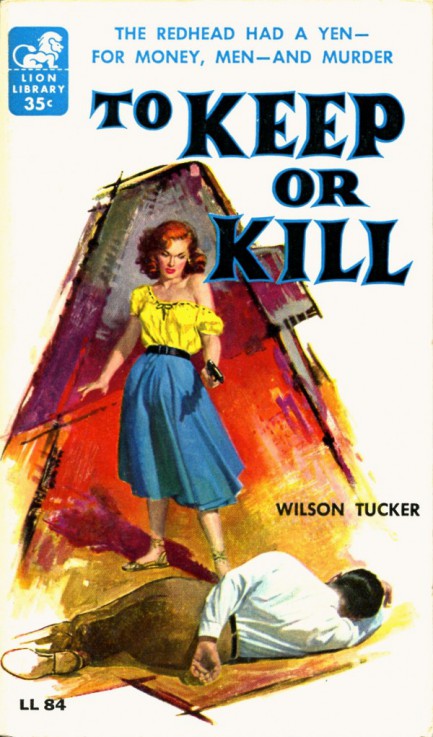 ---
First and last stop—the ground floor.

You know we like themed cover collections. Over at Killer Covers a few days ago there were two book fronts featuring people falling from a height. A light bulb went off and we realized this represented yet another common pulp art motif. As with our other collections, some of these images are from Flickr, so thanks to the original uploaders on those, and thanks to Killer Covers for the two we borrowed from there. To see one more great falling cover we posted a while back, go here.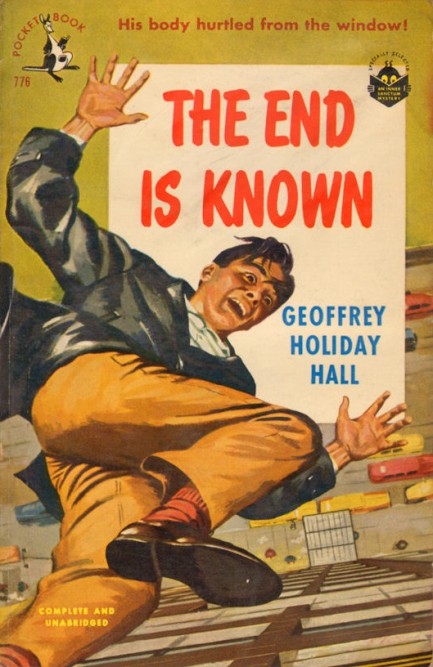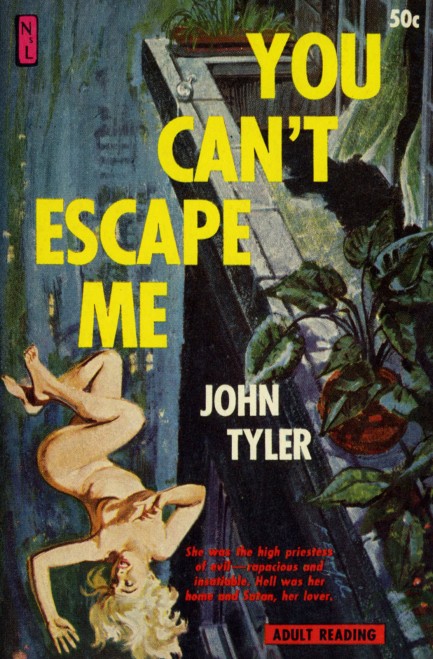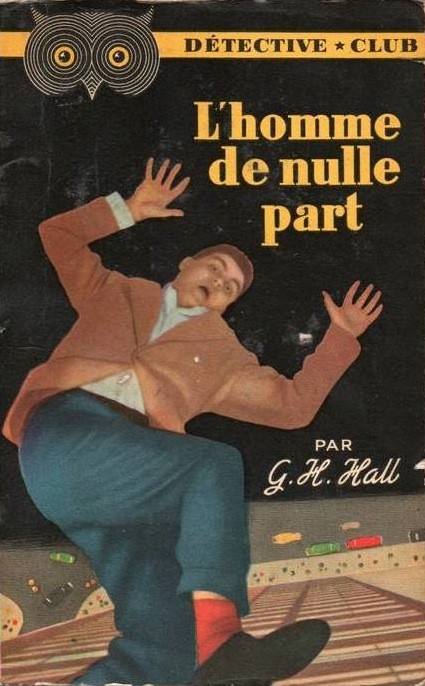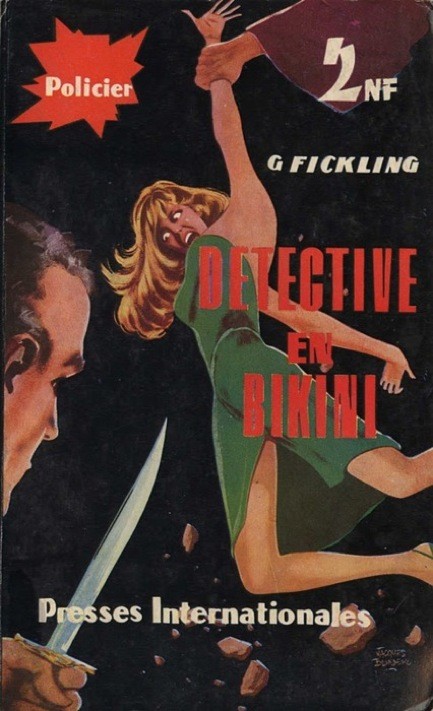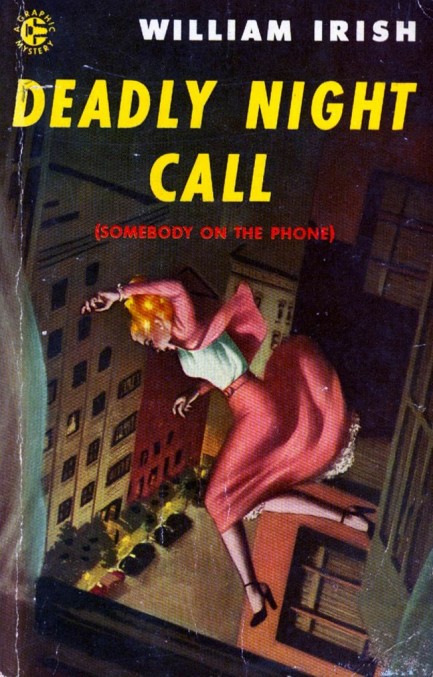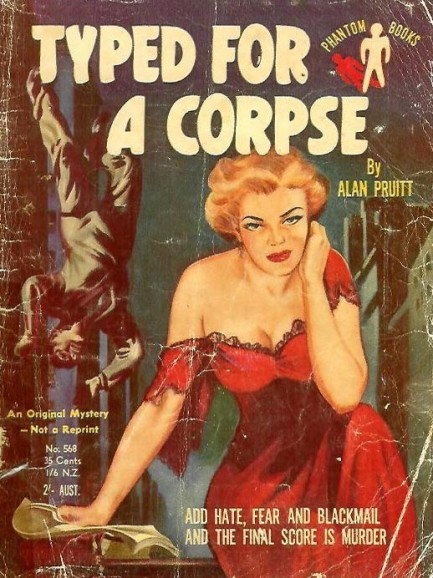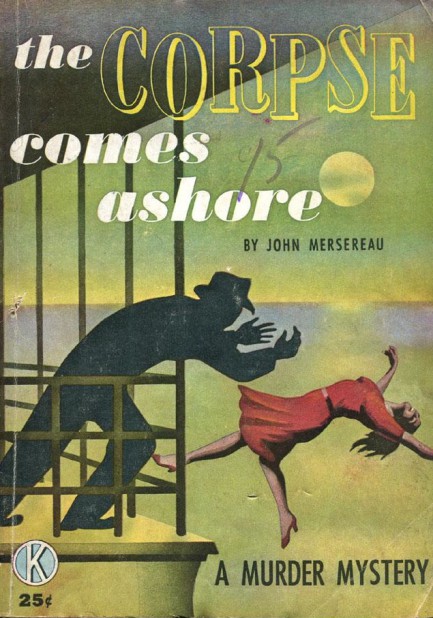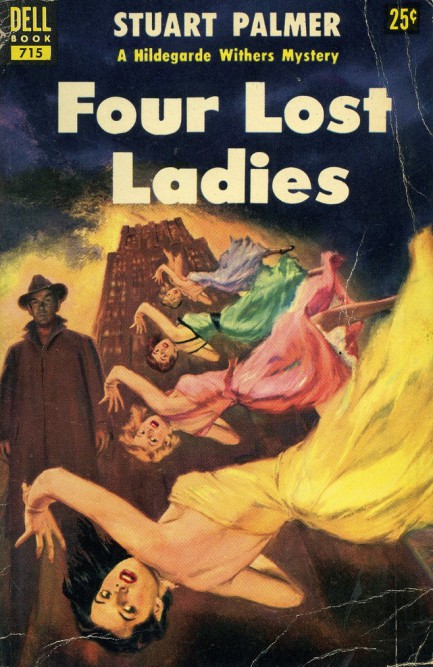 ---
Not so tight sweetie—I just ate eggs.
Margaret Millar was a respected writer who won the Mystery Writers of America's Grand Master Award in 1983, and happened to be the wife of acclaimed pulp author Ross MacDonald, aka Kenneth Millar. The air she has in mind here isn't a physical thing, but rather the emotions of guilt and suspicion. Still though, it's kind of a funny title, because when you consider how married couples get after a few decades together, it's easy to imagine old Ross's reaction every time Margaret let one slip. He probably smirked and said, "Jesus, there really is an air that kills."
Anyway, the book is a mystery in which a married couple's seemingly stable existence is rocked when the wife reveals that she's pregnant with another man's baby. That man soon turns up dead, drowned in his car at the bottom of a lake. However, this isn't a straightforward puzzler. There are elements of melodrama, and the plot is stretched out over an extended period as we see the couple split and begin to live separate lives. But of course the mystery underpins everything, eventually circling back to center upon the woman's new child.
An Air that Kills is considered by some to be Millar's best work, and indeed Millar herself is considered by many critics to be a better writer than her husband. She estbalisher herself a writer before her husband, though that doesn't seem to be as widely known as it probably should. In terms of writerly skill, we aren't really qualified to make that comparison, but we're sure it made for some interesting discussions at the MacDonald/Millar dinner table. We highly recommend this book.
---