Everybody who was anybody got inside.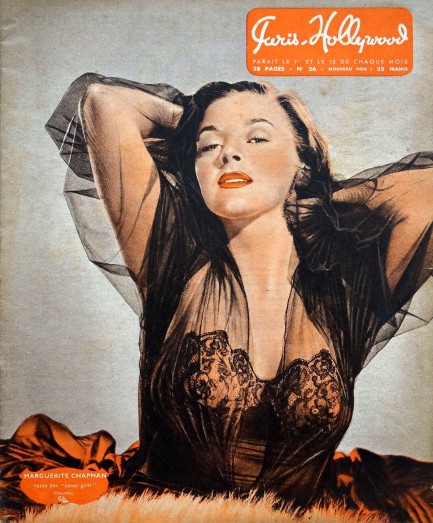 Above and below, scans from the French show-biz and showgirl magazine Paris-Hollywood, issue 26, from 1948. The front cover features Marguerite Chapman, the rear Arlene Dahl, and in between you get Cyd Charisse, Patricia Roc, Martha Vickers, Alexis Smith, Anne Jeffreys, Luce Feyrer, Edwige Feuillère, Marlene Dietrich, and other luminaries. That's quite a collection of celebs. In upcoming years the magazine would spend more time on cabaret dancers, but its early issues were all about international stars. We picked up a few of these in Paris a while back and we'll get to some detailed scans of those soon. In the meantime, you can see more from Paris-Hollywood here, here, and here.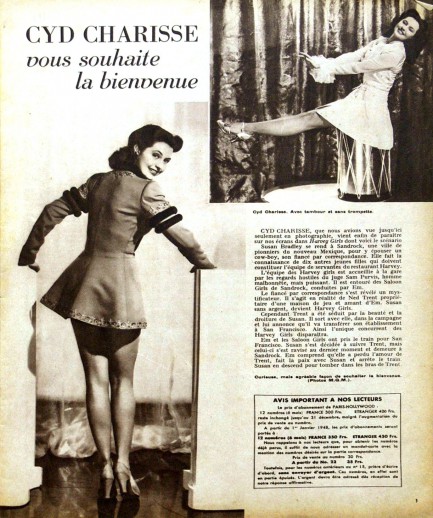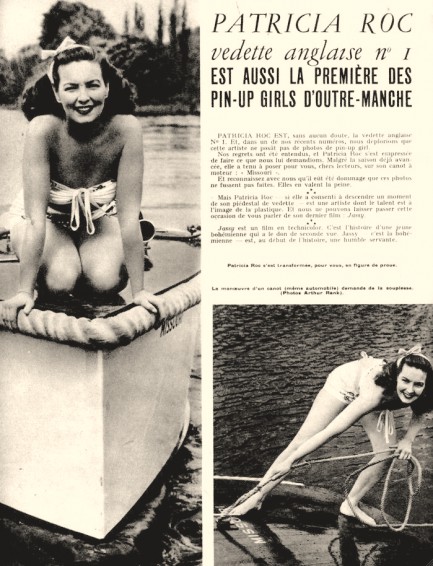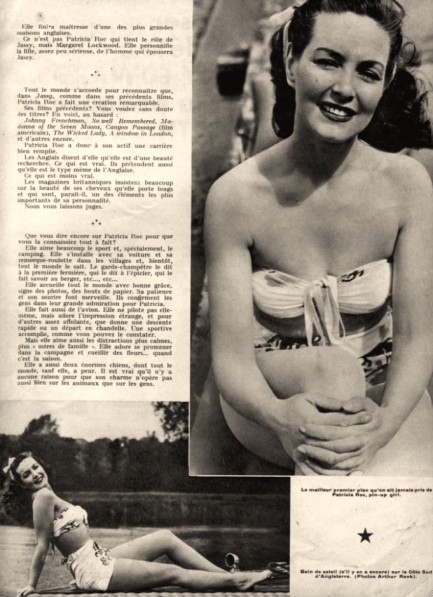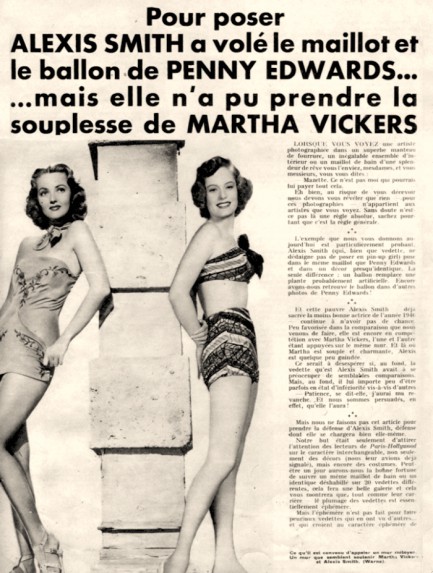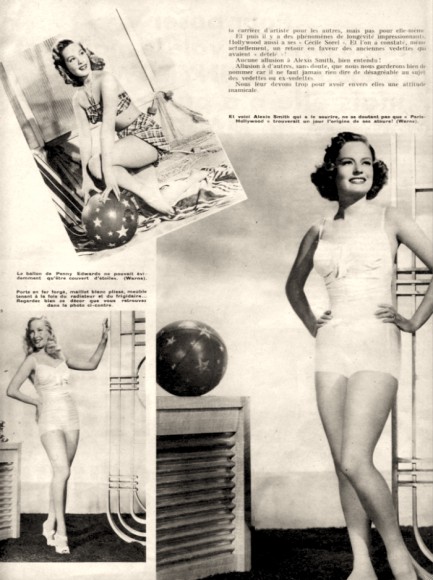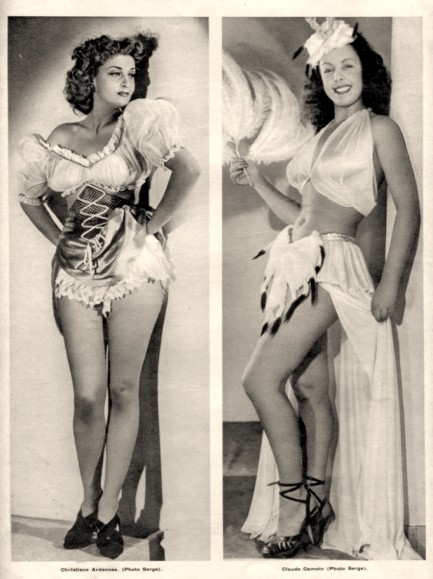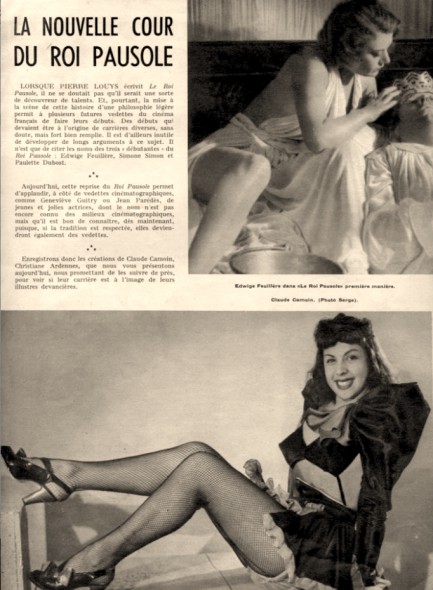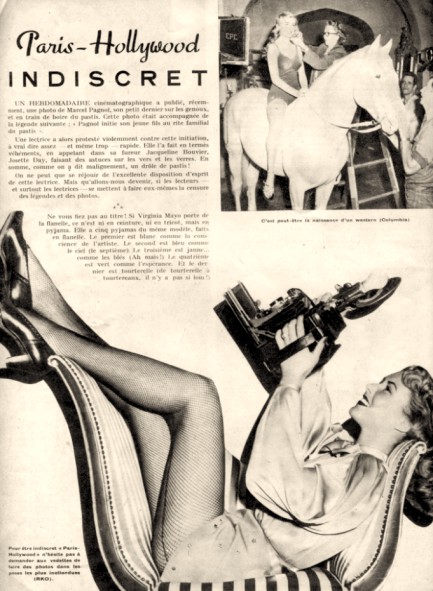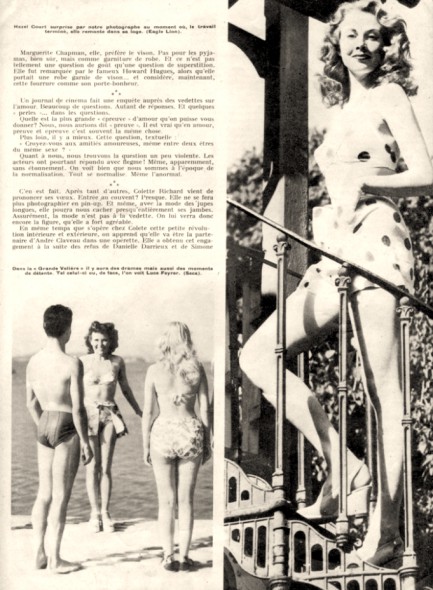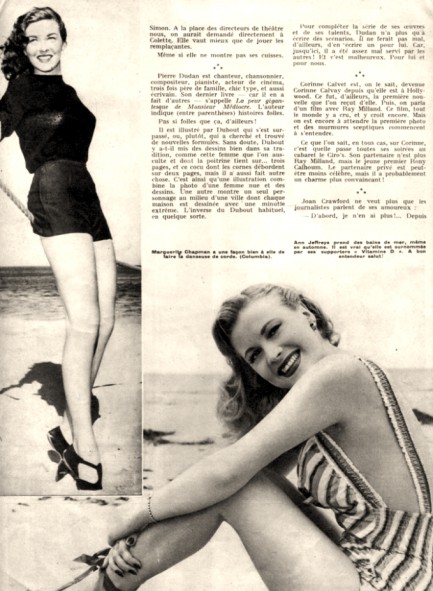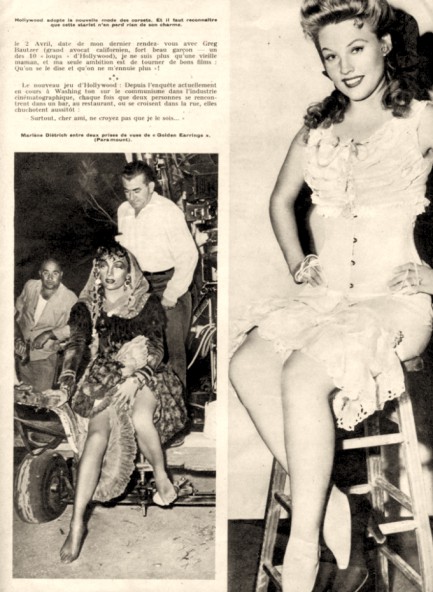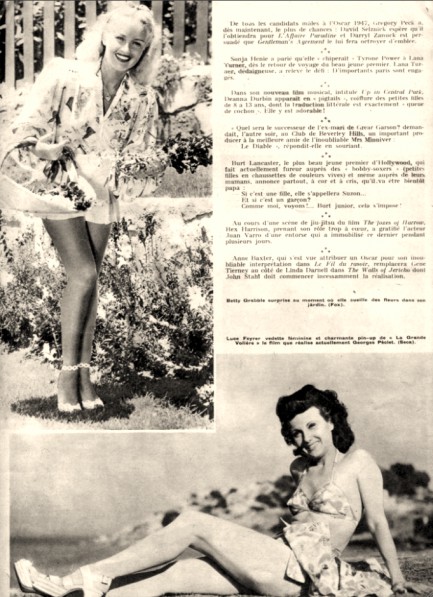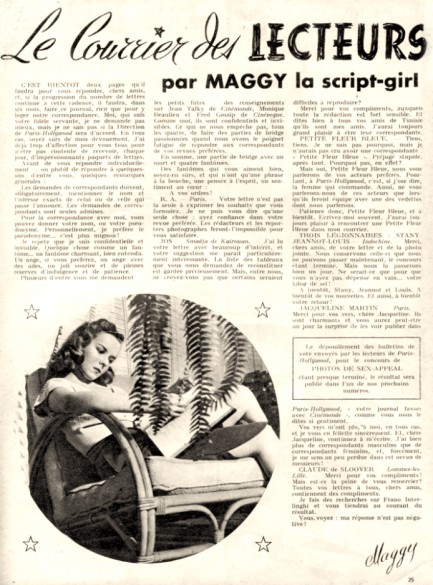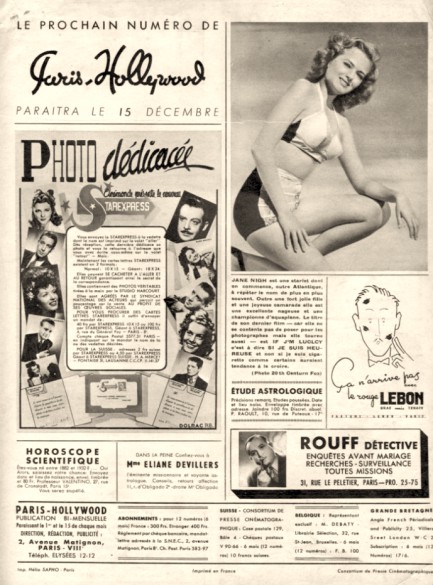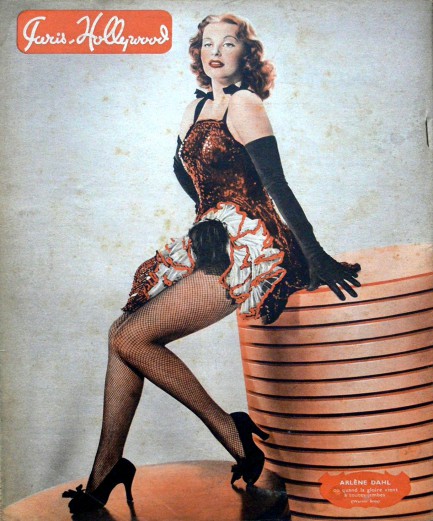 ---
The hungover and the restless.
Below are two photos of American actress Marguerite Chapman after her 1958 arrest on suspicion of drunk driving. Chapman was well known at the time, having appeared in such films as Appointment in Berlin, Relentless

, and

The Seven Year Itch

. She was detained after rear-ending another car in Hollywood and subsequently refusing to take a field sobriety test. After an unspecified number of hours in jail, she posted bail, and of course the tabloid press was there to document her release.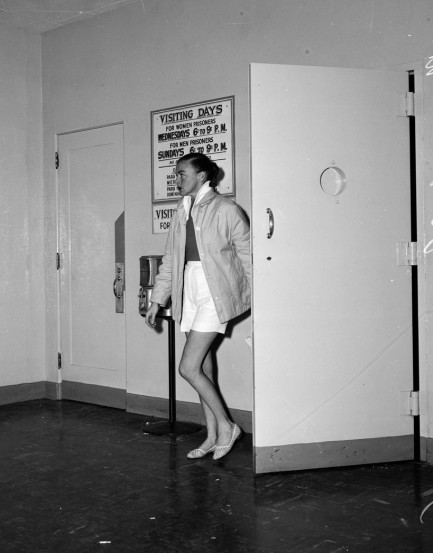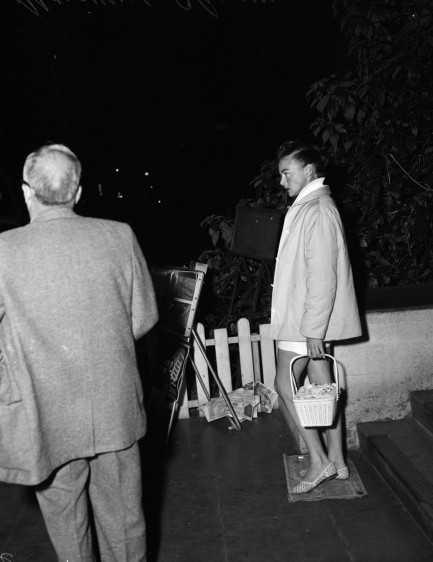 ---
The women inside the movie camera.
Below are eighteen timeless Hollywood leading ladies, some well-known, some less so, but all gleamingly beautiful. They are, top to bottom, Mari Blanchard, Carmen Phillips, Grace Kelly, Jane Adams, Joan Vohs, Martha Hyer, Laurette Luez, Tippi Hedren, Marguerite Chapman, Janet Leigh, Venetia Stevenson, Annabella, Muriel Barr, Lana Turner, Kim Novak, Paula Drew, Ann-Margret, and Vera Miles. Happy New Year.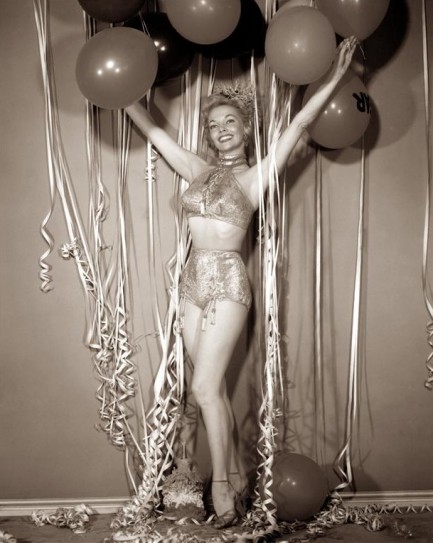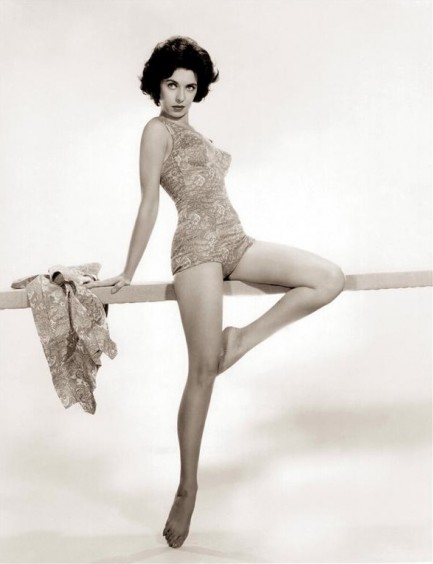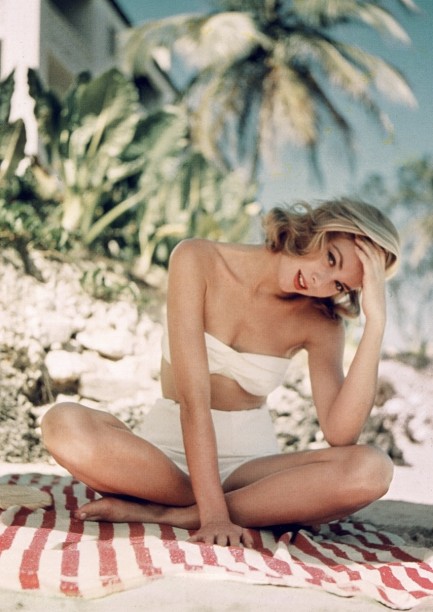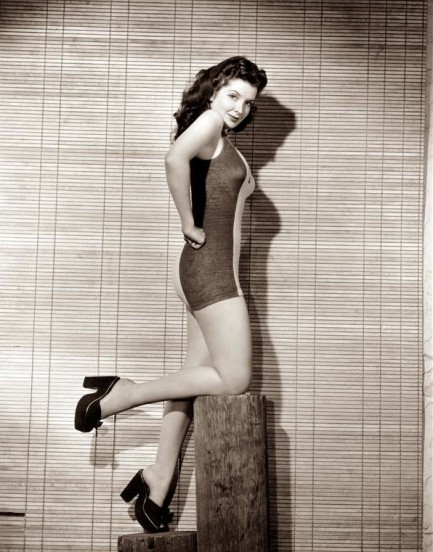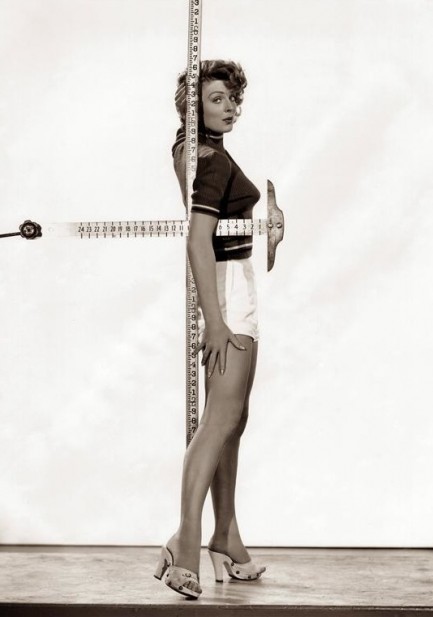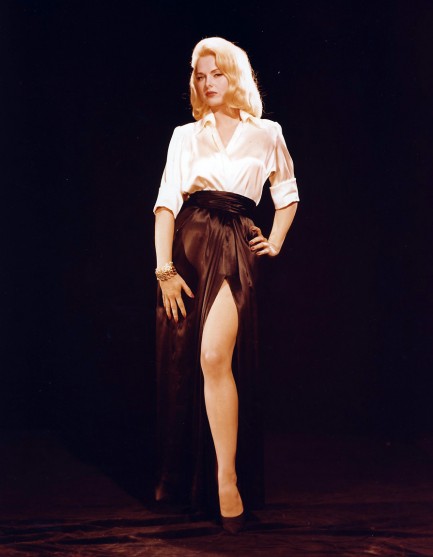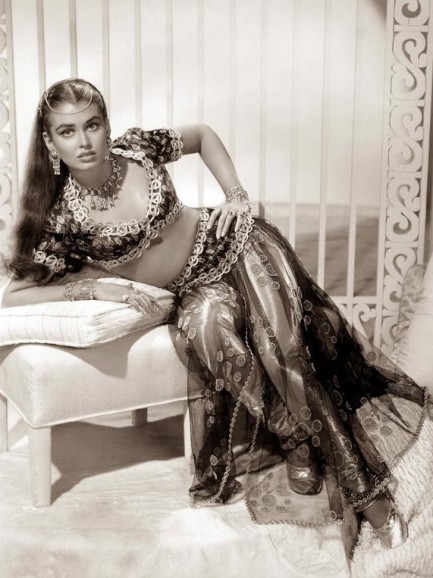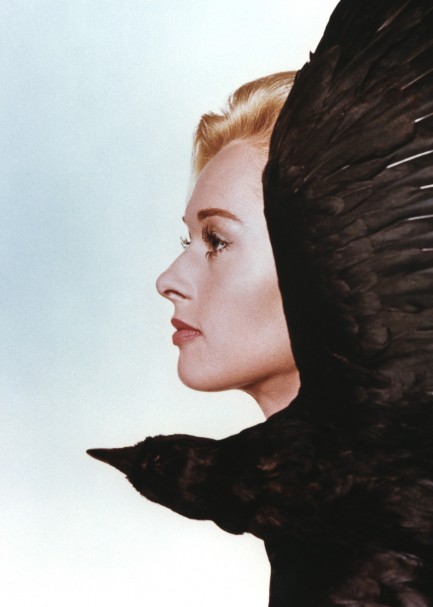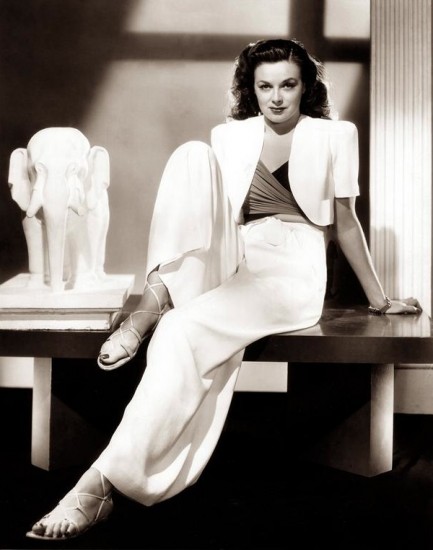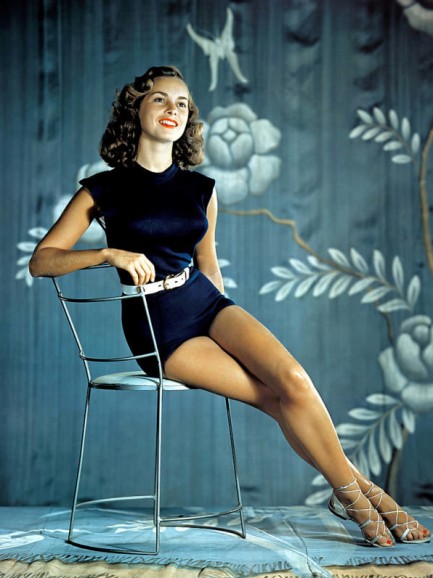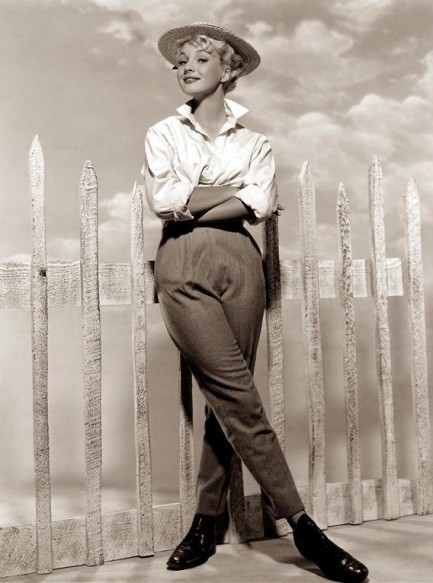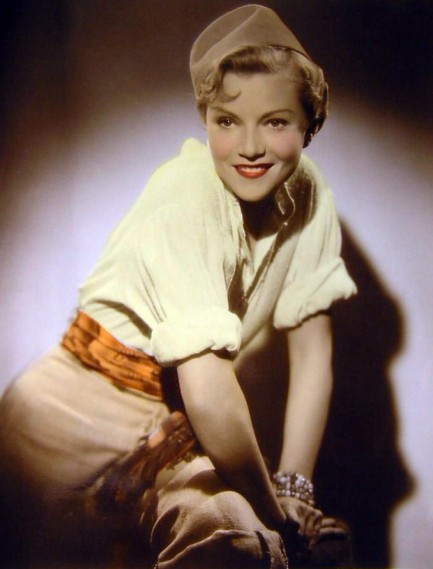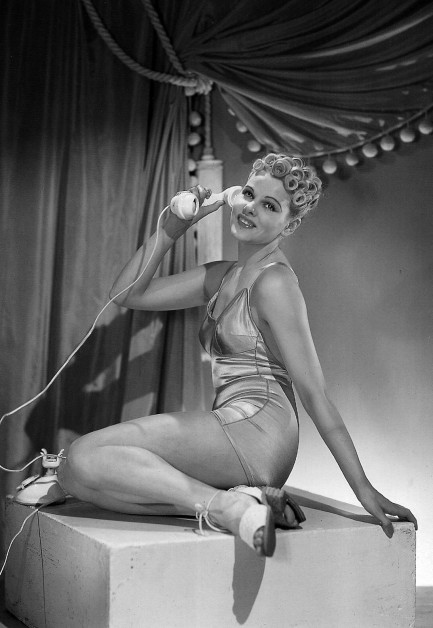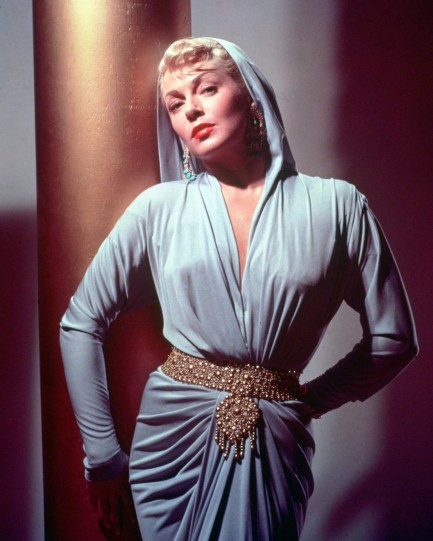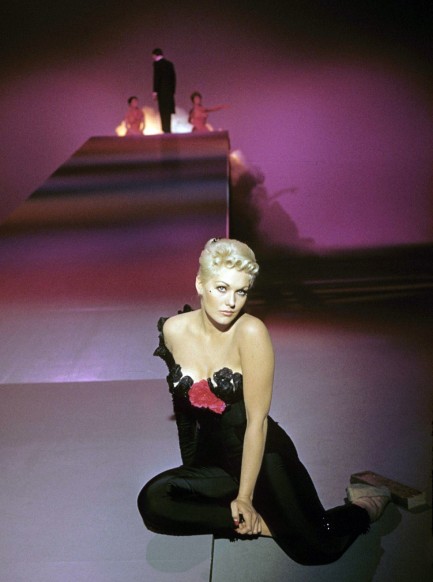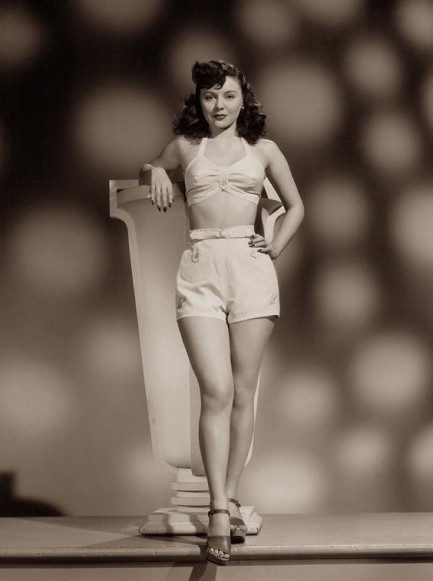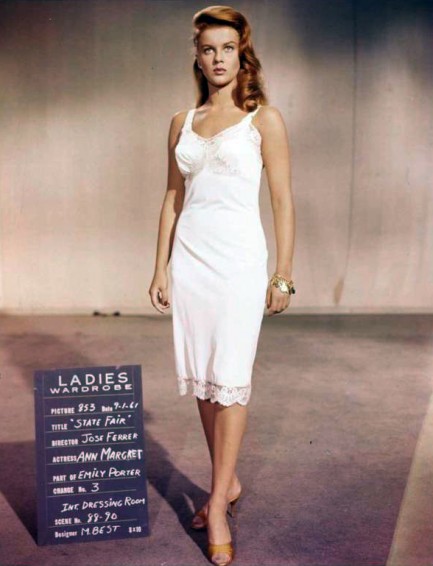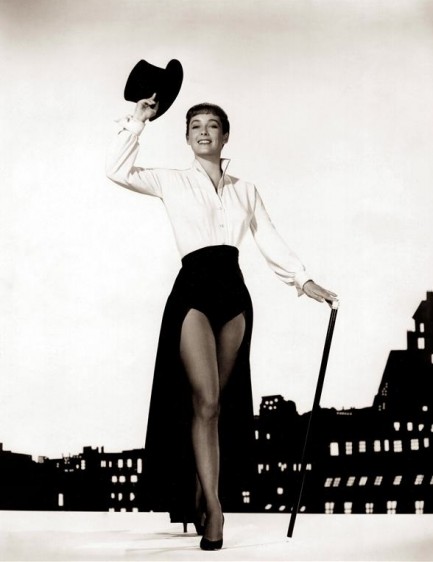 ---