Lifestyles of the French and famous.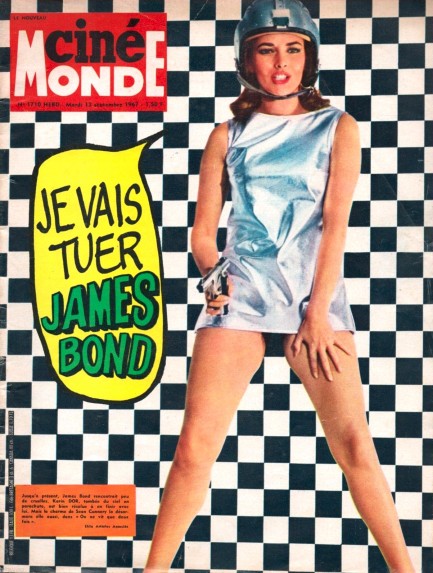 Does this image of Karin Dor look familiar? Possibly because it's the same one we used in a femme fatale post on her late last year. It was made to promote the film You Only Live Twice, and appeared in many places, here for example on the cover of the French magazine Cinémonde. Focusing pretty much exclusively on movies and movie stars, Cinémonde launched in 1928 and lasted until 1971, with seven years of dormancy from 1940 to 1946, and another two in 1969 and 1970. The examples you see here are all from the mid- to late-1960s, when director Maurice Bessy moved toward less conservative graphics than in the past. Generally Cinémonde cover stars were women, often French, but every once in a while a guy made the cut, such as the fronts with Marlon Brando and Gérard Philipe below. We'll get to the interiors of Cinémonde a bit later.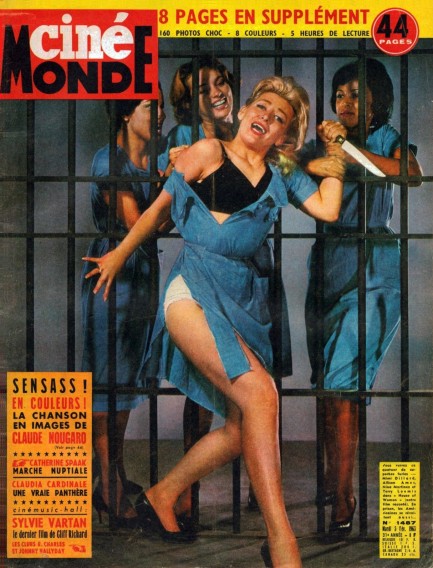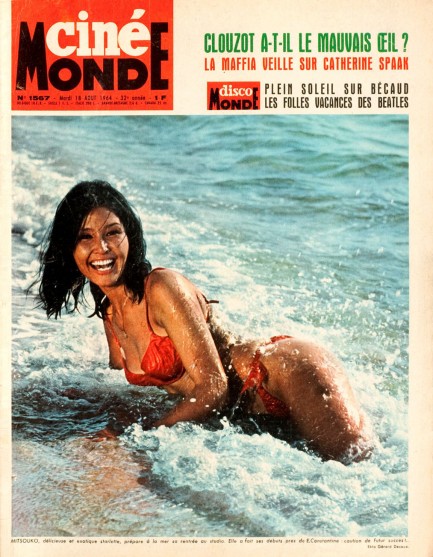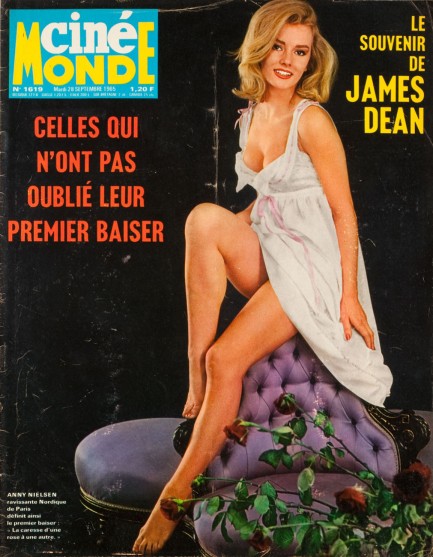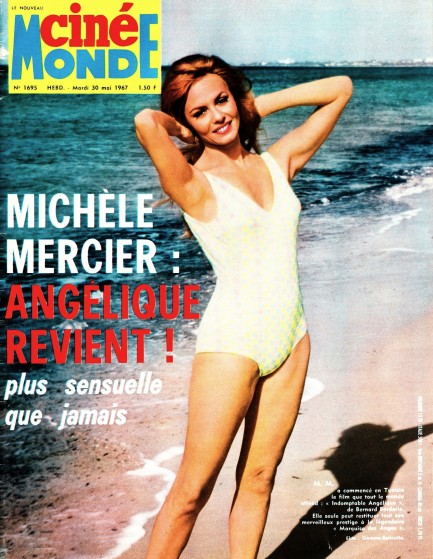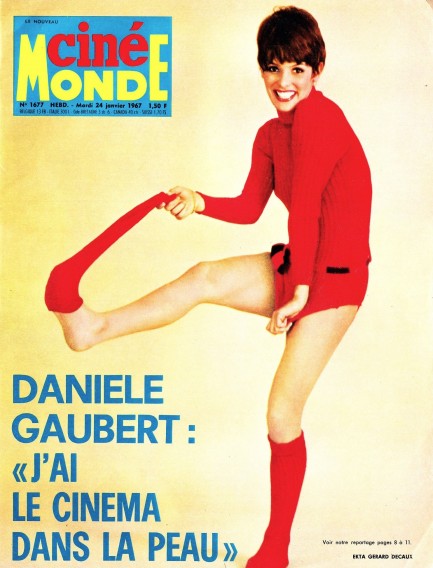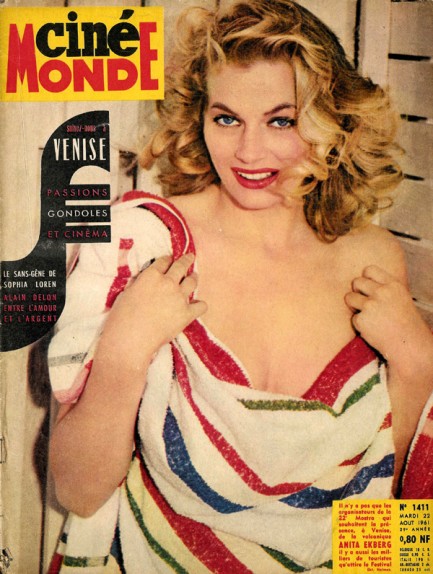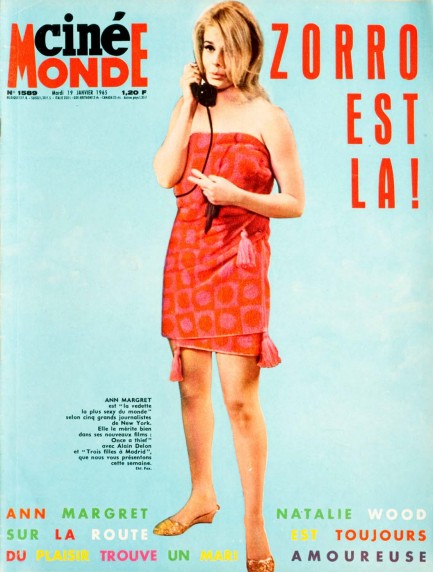 ---
Actually, I like wearing it—except I have to run for shelter whenever lightning is in the area.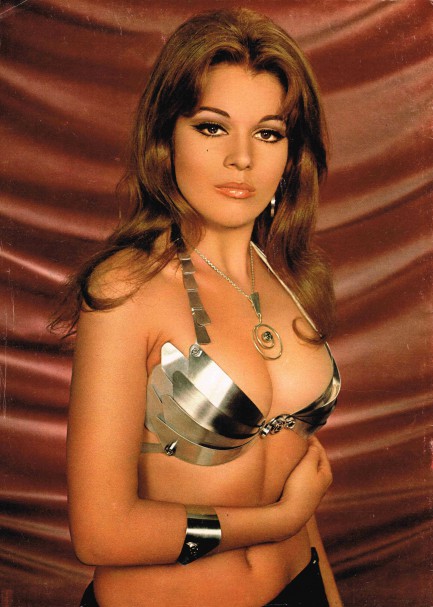 French actress Maria Latour had a relatively minor career, appearing in four films in 1967 and several television shows between 1965 and 1973, but there's nothing minor about this shot of her rocking a metal bra. It's doubtless uncomfortable, but it's also great in a low rent sci-fi way. The shot is from 1968.
---