They'll try flattery, persuasion, bribery, and threats. After that, if you get murdered it's your own damned fault.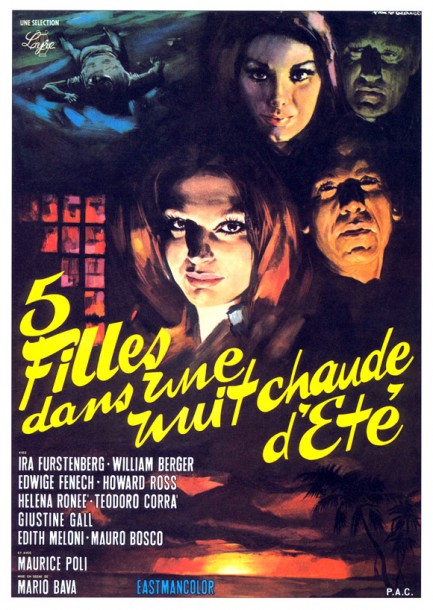 You know what we really like about a lot of older cinema? Color. Have you noticed the blue/gray palette that has taken over modern thriller and action movies? Mario Bava's body count giallo 5 filles dans une nuit chaude d'été (originally released as 5 bambole per la luna d'agosto, aka Island of Terror, aka 5 Dolls for an August Moon) is merely realistic in the color department, but it looks like a riot of Technicolor compared to modern cinema. That was one of the aspects of it we enjoyed most. The movie was set in and around an amazing mid-century modern beachfront pad right out of an early James Bond movie. So that was cool too. And we also enjoyed Edwige Fenech and Ely Galleani. So that covers the good—great color cinematography, great sets, Fenech and Galleani.

Now for the bad. Let's just boil that all down to a limp script. Basically, a wealthy industrialist invites some guests to his private island and introduces them to a chemist who has a formula that could be worth millions. The chemist won't reveal any details of this process, and pretty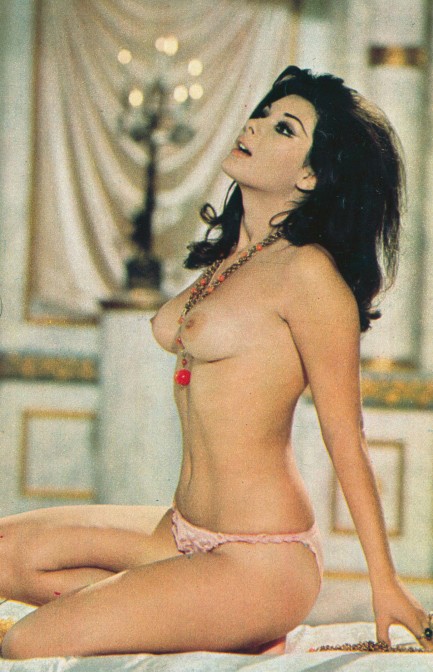 soon someone is murdered (the houseboy, who Fenech is sleeping with "to do something for the working classes"). Naturally, she's a suspect, but then there's another murder. And another. And soon, Fenech is murdered too, rather cruelly. Cut off from police, the guests store all these bodies in a meat locker and try to solve the crimes themselves. But they just keep getting bumped off. Are the killings due to infidelity? Greed? All around perversity?

Consensus is that 5 bambole per la luna d'agosto is not one of Bava's best films. But all those shots of bodies hanging in the meatlocker confirm that he at least tried to have fun with it. The climax brings more twists, more deaths, and one main takeaway—no matter how filthy rich a man gets he'll stab you in the back (or front) for a few more dollars. But we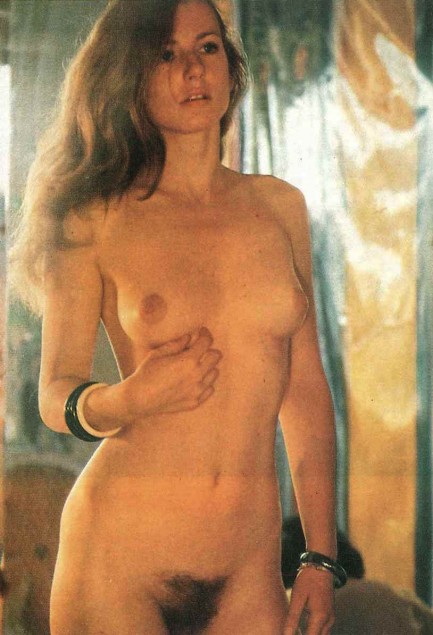 already knew that, didn't we? Also, women are shady as fuck too—at least, they are in giallo. We're not going to recommend this film to Bava newcomers, simply because he made others that were so much better. But if you know his work and haven't seen this one, by all means add it to your queue. Made in Italy and released in 1970, 5 filles dans une nuit chaude d'été/5 bambole per la luna d'agosto premiered in France today in 1972.

France
,
Italy
,
5 bambole per la luna d'agosto
,
5 filles dans une nuit chaude d'été
,
Island of Terror
,
5 Dolls for an August Moon
,
Mario Bava
,
Ira von Fürstenberg
,
Edwige Fenech
,
William Berger
,
Ely Galleani
,
giallo
,
poster art
,
cinema
,
movie review
---
Diabolik loves money like an investment banker but is a million times cooler.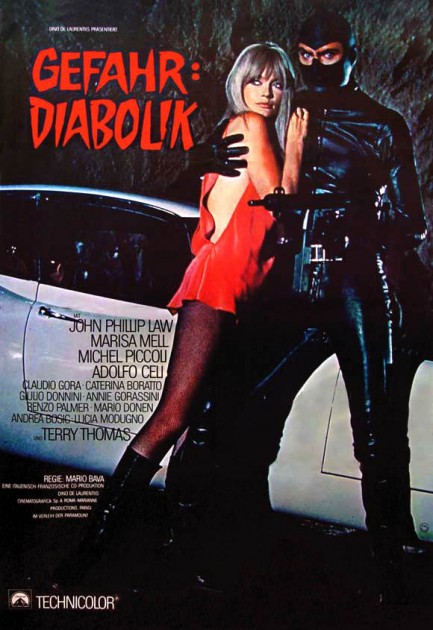 German poster for Mario Bava's 1968 camp masterpiece Diabolik. We're a little surprised how few people actually get this film, which pushed the swinging sixties thriller to its illogical extreme. The lead character—played by John Phillip Law—was a thief, and a rather Machiavellian one at that, who didn't mind innocent people getting hurt if it meant more profit. Sounds a bit like a Goldman Sachs executive, right? But where investment bankers are typically balding math majors pretending to be swashbucklers of high finance, Diabolik was 100% stud, complete with a secret identity, a high tech underground lair, and a female sidekick always ready for some down and dirty. We recommend you check this one out next time you're in the mood for a laugh. Diabolik premiered in West Germany today in 1968.
---
If you think naming a film is easy, you try it.
What we love most about this poster for Mario Bava's summer of 1971 horrorfest Reazione al catena is when time came to release the film in the U.S. that December, some folks thought Twitch of the Death Nerve was a better title. They could have just translated the original Italian, ended up with Chain Reaction, and at that point exchanged high-fives and headed off to lunch at Spago. But they instead succumbed to the time-honored cinematic tradition of overthinking a solution. After all, what is a chain reaction? Are we talking about events or chemicals? Or could it actually have to do with chains? It's way too ambiguous. So, using their rationale, we removed the ambiguity from the titles of five well-known films, to end up with titles that are in fact ten times more ambiguous. See if you can guess what movies we started with.

Armed Among the Amish
Fergus and the Unexpected Penis
Who Boiled Roger Rabbit?
The Priest Who Went Up a Staircase But Came Out a Window
They're Here, We Fear, Get Oozed By Them
Answers:
Witness, The Crying Game, Fatal Attraction, The Exorcist, Poltergeist
---