Revered French illustrator Jean Giraud dies.
Sad news just off the wire—unique, prolific, and influential French illustrator Jean Giraud has died aged 73 after a long battle with cancer. Giraud broke onto the art scene in 1965, won his first awards by 1973, and by 1975 had adopted the pseudonym Moebius and developed into a graphic arts master. He worked in the comics medium quite a bit as both a writer and artist, and in addition to nine Marvel/Epic graphic novels, and work on longrunning Marvel characters like the Silver Surfer, was also a regular in the pages of the seminal French sci-fi magazine Métal Hurlant—known in the U.S. as Heavy Metal. Aside from all that, he also worked extensively in motion picture production design, and his efforts helped shape films such as Alien, Willow, Tron and The Fifth Element. It's been a rough week for the art world—Ralph McQuarrie died less than a week ago. We've gathered up a few Giraud/Moebius pieces below so those who don't know this master can get a sense of his singular style.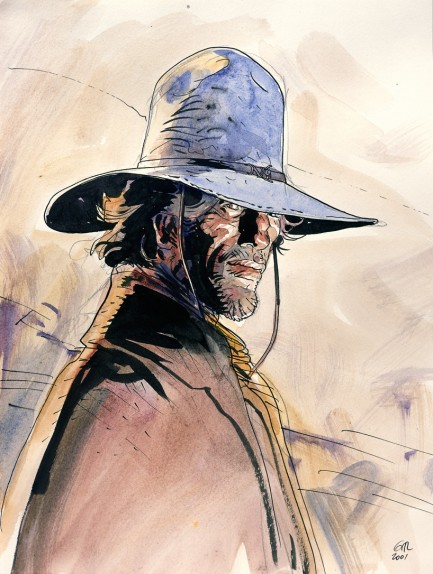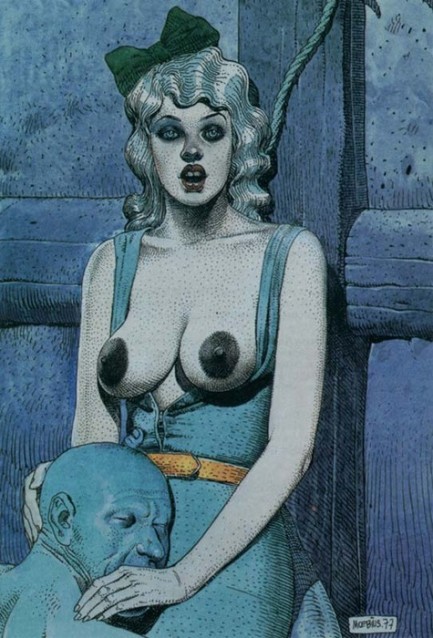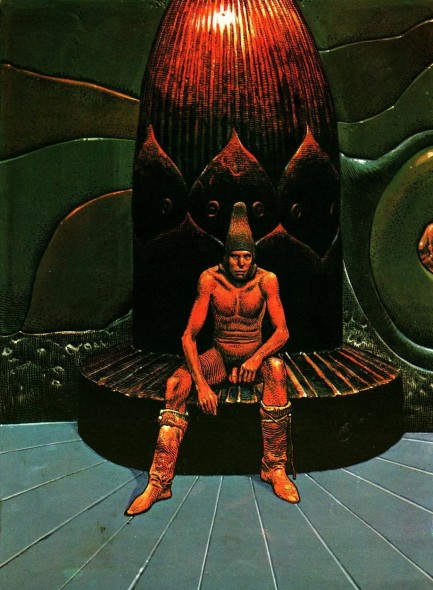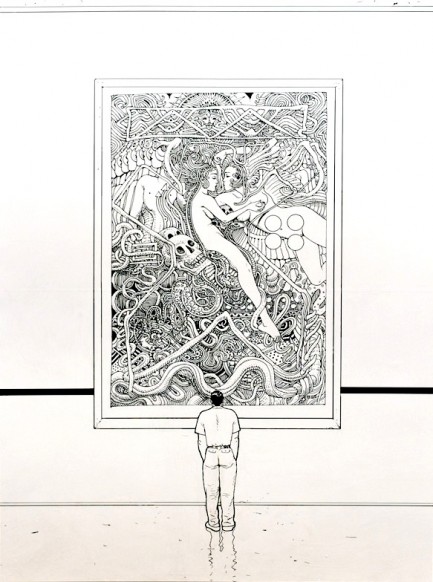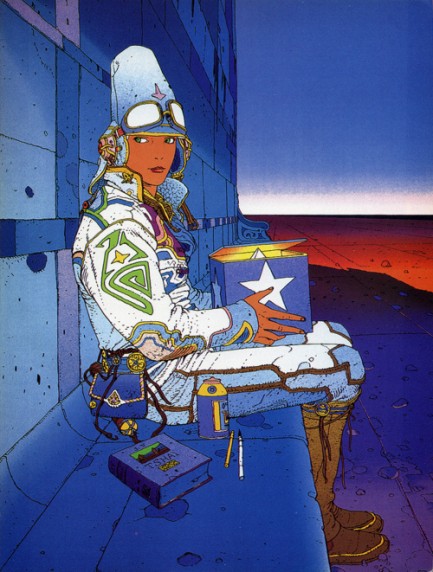 France
,
Alien
,
Willow
,
Tron
,
The Fifth Element
,
Métal Hurlant
,
Heavy Metal
,
Marvel Comics
,
Silver Surfer
,
Jean Giraud
,
Moebius
,
comic art
,
cinema
,
deaths
---
One man against a galactic empire—so screw you Luke Skywalker.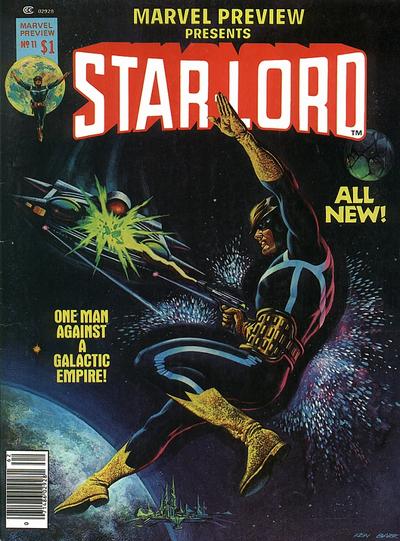 So many comic book characters have tangled ancestry. Star-Lord aka Peter Quill is yet another example. Under the direction of two creative teams that each had different ideas of what he should be, Peter was first a human orphan, then a man who thought he was human only to find he was the spawn of fantastic beings from a distant planet. Later it turns out being Star-Lord is a sort of rotating honor, like hosting Saturday Night Live, except with the power to fly away when the laughs don't come. Not to be confused with the entirely distinct Starlord published by British imprint IPC in 1978, Star-Lord debuted on Marvel in 1976.
---