Any educator will tell you the same, my dear—the key to learning is excellent teacher/student relations.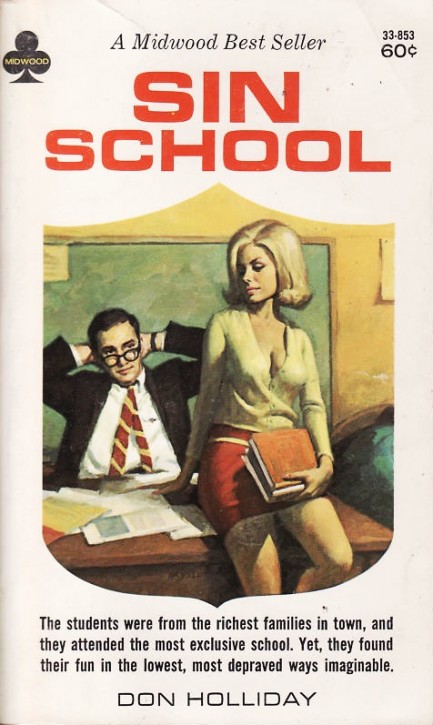 Above, a cover of the 1959 sleaze paperback Sin School, brought to us by Midwood and its house pseudonym Don Holliday. This was actually written by Hal Dresner, according to Vintage Sleaze, and if you want to see an alternate cover check their website here.
---
Actually, ma'am, I'm just the janitor. But if it helps, I got pretty good at deep tissue massage in prison.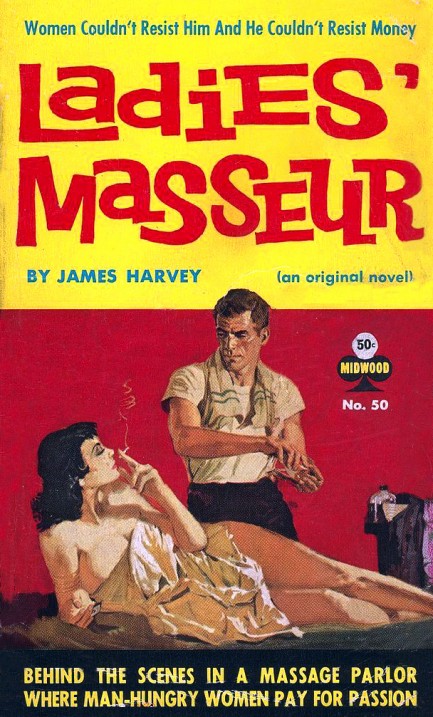 This is one of the nicer pulp covers we've run across recently, which is no surprise since the art is by the incomparable Paul Rader. The author James Harvey wrote standard issue sleaze like this one for the Midwood imprint during the '50s and '60s, and also specialized in lesbian fiction with offerings like Between Two Women, Daughter of Joy and Lady Wrestler. We can't find much more information on him, which is a clue he was probably a pseudonym used by Midwood's in-house scribes. But we'll see if we can dig up more facts. In the meantime remember to always check your masseur's credentials before getting naked.
---
Strange games and things.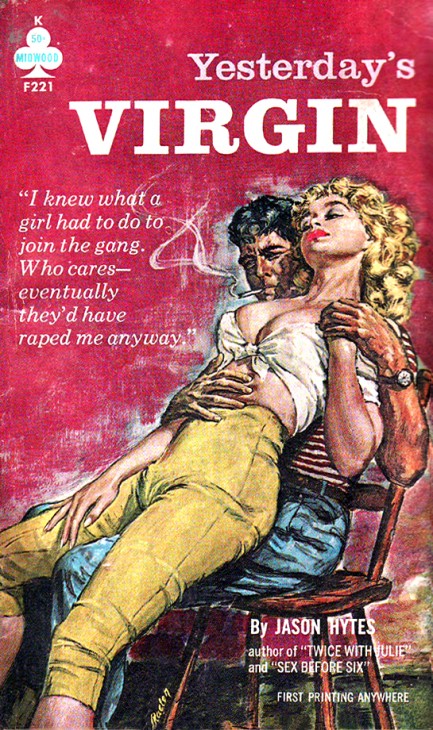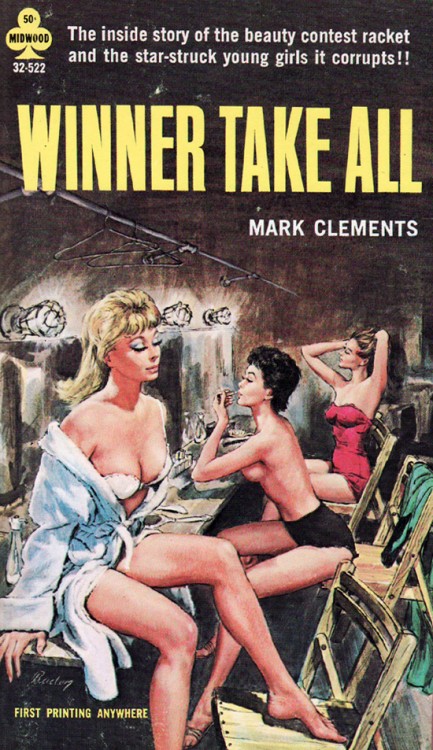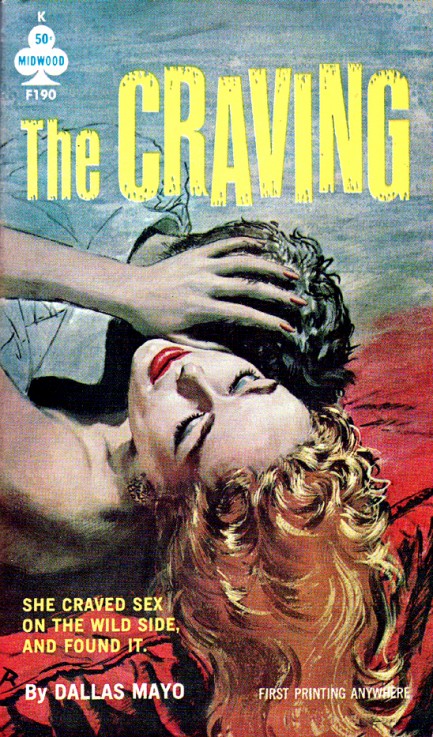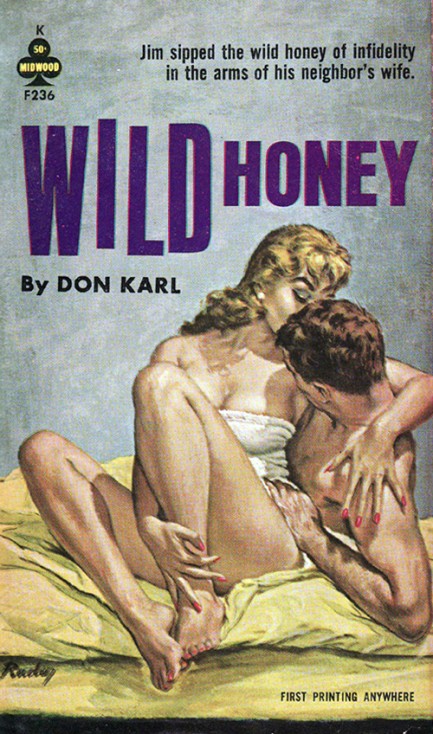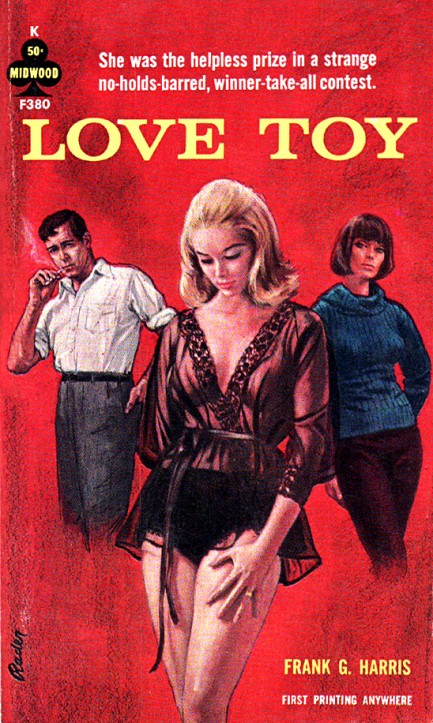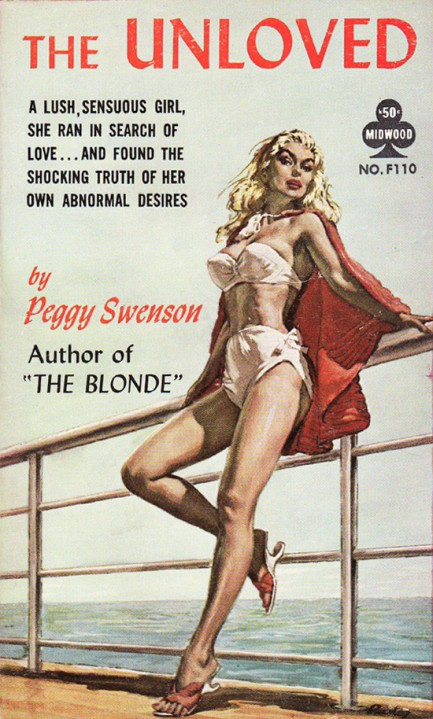 Every once in a while, we like to feature Paul Rader as a reminder what a virtuosic illustrator he was. So here's another aggregate post, this one of assorted steamy Midwood pulp covers by Rader, circa 1960s. As a side note, you may have noticed our pulp uploader is malfunctioning at the moment, but we'll get that fixed as soon as we can. Anyone with contributions, please hold, thanks.
Yesterday's Virgin
,
The Unloved
,
The Craving
,
Wild Honey
,
Love Toy
,
Winner Take All
,
Mark Clements
,
Jason Hytes
,
Frank G. Harris
,
Don Karl
,
Dallas Mayo
,
Peggy Swenson
,
Midwood
,
Paul Rader
,
cover art
,
literature
---