This is not a homicidal glare. This is a homicidal glare.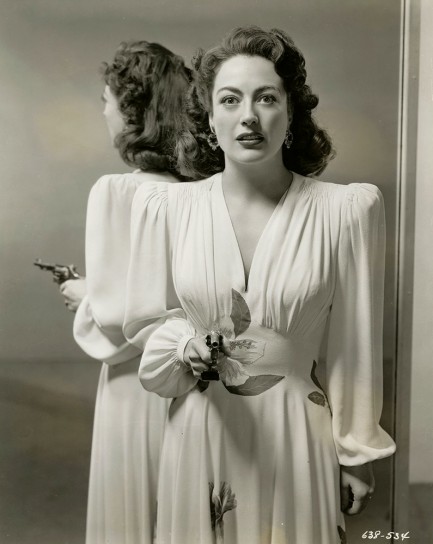 Above, two borderline scary promo photos of Joan Crawford made when she was shooting the film noir Mildred Pierce, a movie that, embarrassingly, represents a gaping hole in our film watching résumé. We'll take care of that soon. These images are from 1945.
---
You can have my guns when you pry them from my cold dead hands.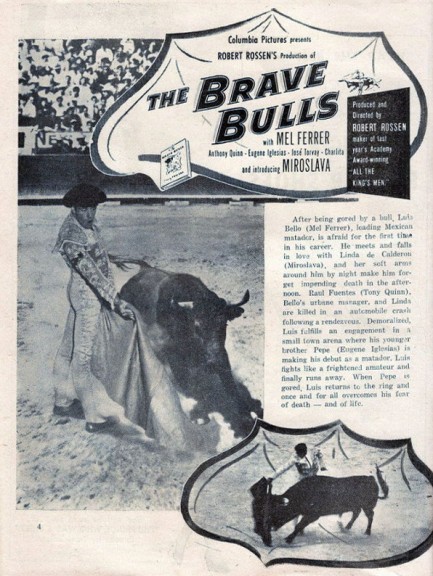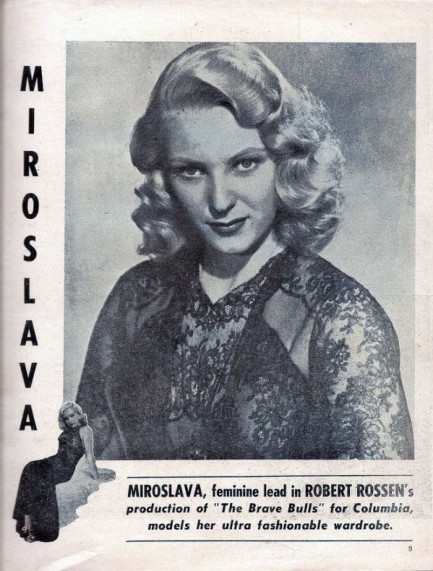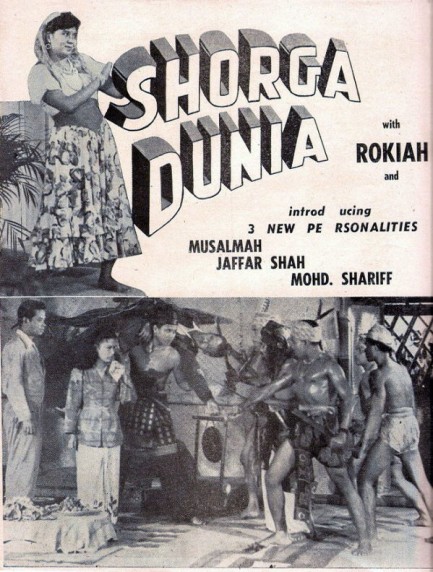 We ran across another cool publication from Singapore, this one an English-language movie magazine called Movie News. This issue is from 1951 and features black-clad cover star Randolph Scott about to ventilate somebody with his sixguns. Inside the magazine are a couple of faces that are new to us— Zachary Scott and Miroslava. Zachary Scott, in panel nine, is unrelated to Randolph Scott, but had a moderately successful Hollywood career of his own, appearing in some westerns, as well as in the acclaimed noir classic Mildred Pierce. He died of cancer in 1965 at age fifty-one. Miroslava, née Miroslava Sternova, in panel four, was born in Prague in 1925 but fled that war-torn city for Mexico in 1939. A beauty contest opened doors in Hollywood for her, and she acted in about a dozen films and even once graced the cover of Life. At the age of thirty she committed suicide over a failed love affair. What we've read about her is quite interesting, so we'll get back to her at a later date.
---
Even southern girls get the blues.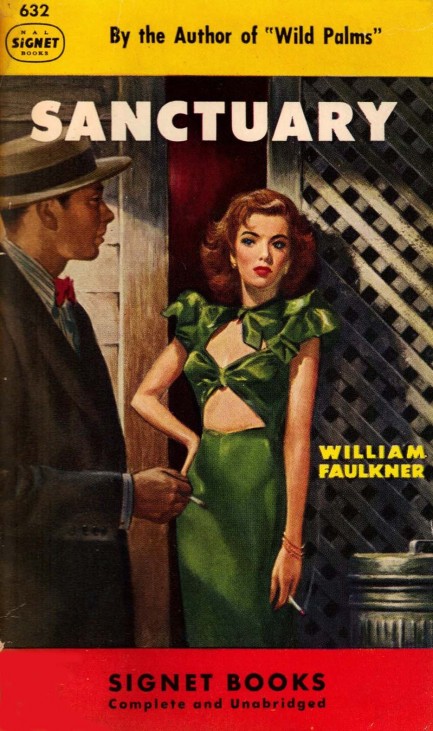 You know we like to share these pulp style covers certain publishing houses cooked up for reprints of serious pieces of literature. Today, it's William Faulkner's turn, and the subject is his 1931 novel Sanctuary, which Signet released in 1950 with this cover. Sanctuary was Faulkner's fifth book and first success, but he wasn't particularly fond of it, dismissing it as commercial claptrap written purely for financial reasons. If that was truly his intention, it seems like leaving out all the depravity and violence would have been a better way to go about it. In any case, critics did not consider the book lightweight in the least, and a central rape scene involving a corncob understandably generated quite a bit of controversy. When the book was adapted into a 1933 movie entitled The Story of Temple Drake starring Miriam Hopkins, the corncob was removed, but the film still caused a stir and helped bring about the introduction of the Hays Code—the censorship doctrine that predated the establishment of the MPAA. In 1961 Sanctuary was adapted again, and this time not only was the corncob removed, but a sizeable chunk of Faulkner's original plot. Despite his professed distaste for commercialism, Faulkner had by then worked on dozens of movie projects. He wrote screenplays for To Have and Have Not and The Big Sleep, and also became a sought after script doctor, massaging projects like Mildred Pierce, The Southerner and Gunga Din. We have a collection of posters from some of his projects below. If you've neglected to see any of these films, we highly recommend them and, of course, his novels are well worth a read.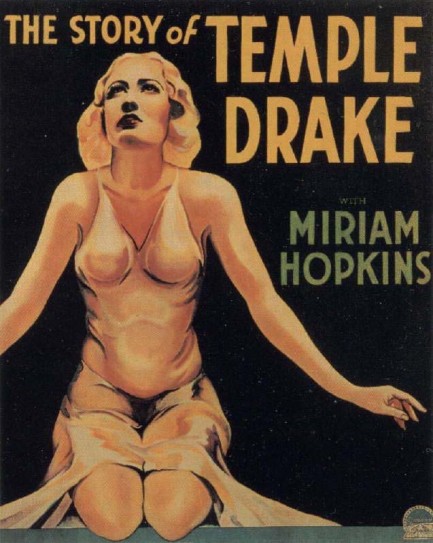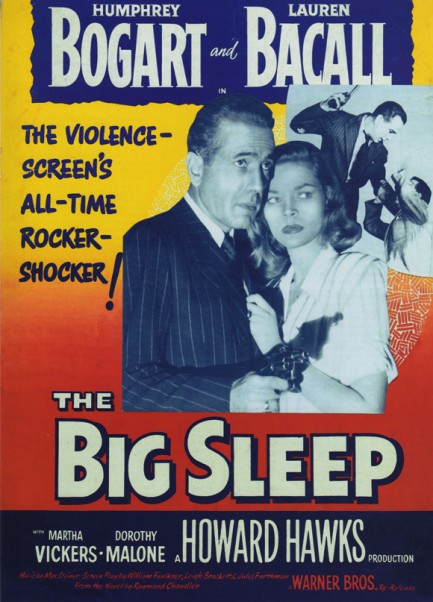 ---