If this is the new Earth we'll just stick with the old one.
Today in 1957 in the Soviet Union, this photo was shot of an underwater nuclear detonation at the Novaya Zemlya Test Site, located on the Novaya Zemlya archipelago in the Arctic Ocean. Novaya Zemlya means "new earth" in Russian, but might as well mean "nuclear earth," considering 224 tests were conducted on the islands amounting to 265 megatons of TNT. To put that in perspective, all the explosives used during World War II, including the two nuclear bombs the U.S. dropped on Hiroshima and Nagasaki, amounted to only two megatons.
---
Rare piece of WWII memorabilia.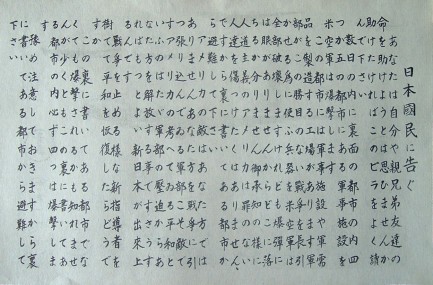 I thought this might be up your alley, since you post nuclear explosions and cold war stuff. It's a leaflet dropped on Nagasaki during WWII. I believe we had already hit Hiroshima at this point, and this leaflet is warning the people of Nagasaki that they're next and had better get out of the city. I thought this might be valuable, but then I saw that a lot of websites had some. And I even saw one on Ebay. I imagine U.S. personnel must have kept these as souvenirs, because I doubt any survived from Nagasaki. Interesting thought. Anyway, I thought you might find this interesting. Nice website.
Submitted by D. Callil
Thanks, D. These are an awesome share. Your scans were huge, but the horizontal orientation of the art in our narrow column crunched the images down pretty small. So, we've reposted these vertically for people who want to get a slightly better look. Just drag or save to your desktop and rotate the images.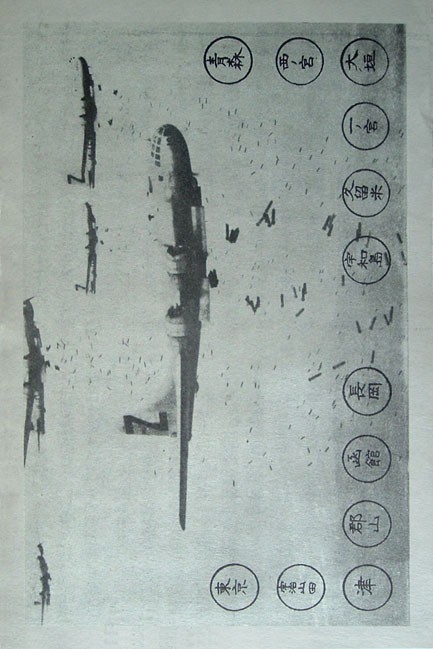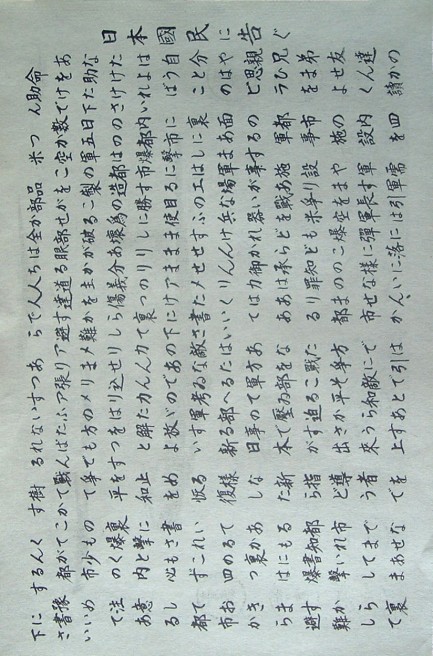 ---