This is great! I feel so free! This thirty seconds is totally gonna be worth six months in a body cast!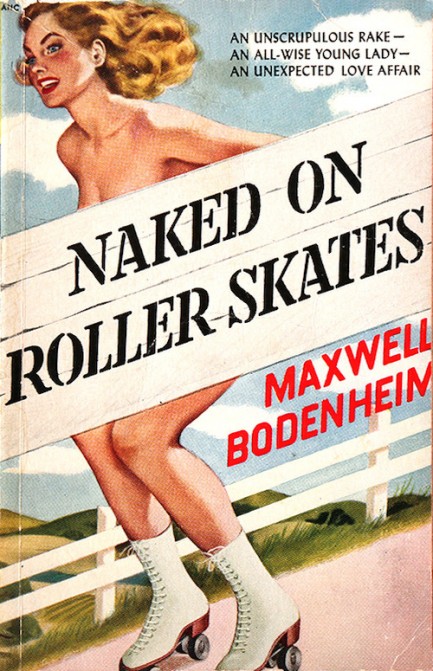 The Novel Library 1950 paperback edition of Maxwell Bodenheim's 1930 book Naked on Roller Skates has one of the most famous covers from the mid-century era, thanks to master illustrator Peter Driben. This image has appeared on prints, postcards, and even bottles of wine. You'll notice it's cut off on the right edge so that Bodenheim's name is incomplete. That's the cover, not the scan. Call it a design defect, or a miscalculation at the printer. The book is about a fifty-something traveling salesman who meets a carefree young woman who has never seen the big city but wants to experience life's thrills unfiltered—i.e. to live naked on roller skates. She uses the phrase, "Punched in the face." She wants to be punched in the face by life. And so the two make a deal to hook up for a year and head off to New York City, where they meet gangsters, brawlers, indulge in the nightlife of Harlem, run a food stand, and try to deal with the unscrupulous characters that descend upon them. Bodenheim seemed to live as fast as his characters. Despite writing at least three bestsellers, he was broke later in life, homeless along with his wife, and they ended up murdered in a slum rooming house. We may get into that sordid tale later.
---
Avon Publications dared to ask—will readers pay to be turned on?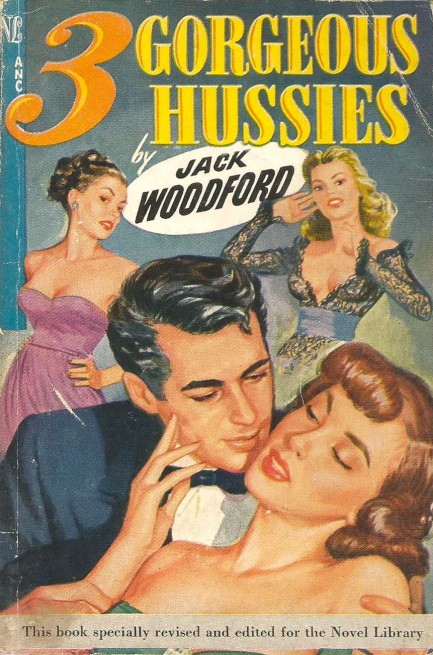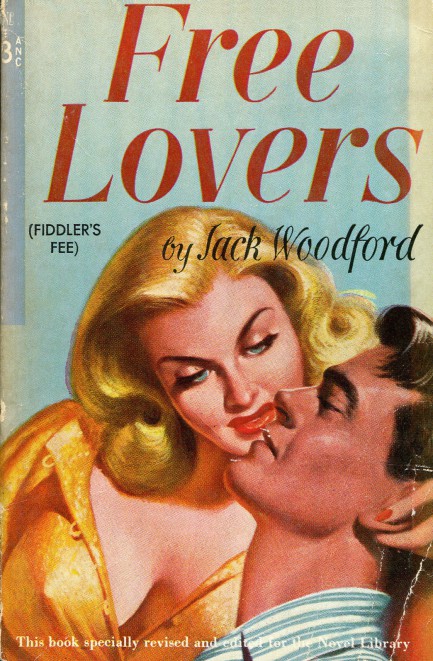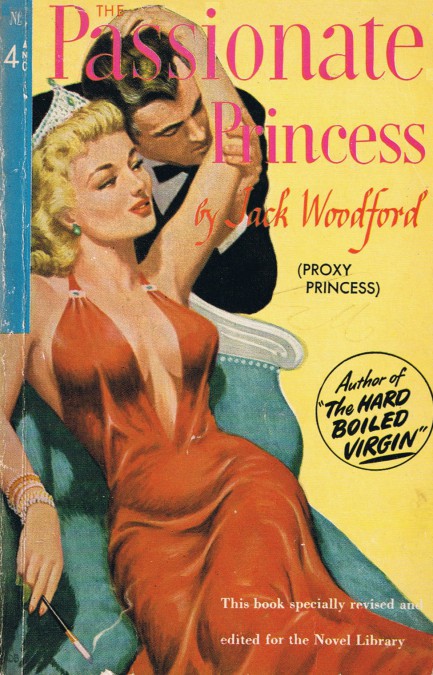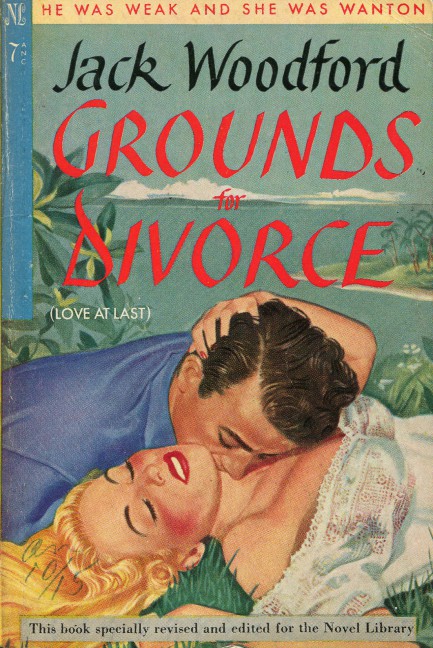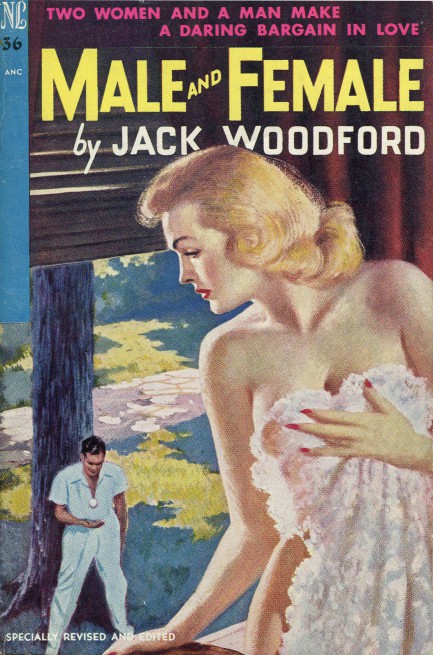 Avon Publications launched in 1941 as a direct competitor to the revolutionary Pocket Books. But while Pocket was basically a literary house, Avon directed itself toward the popular market, working with lesser known authors focused on pure entertainment, and promoting books by featuring more visually arresting covers. The company veered further in the mass market direction when it launched a subsidiary called Novel Library, which saw it begin experimenting with racier fiction.
Jack Woodford, born in 1894 as Josiah Pitts Woolfolk, was one of the early practitioners of what would later become sleaze fiction. His books, mostly written during the 1930s and 1940s, were pretty chaste by later standards, but helped prove that pulp readers would pay for sexual thrills.
Above are seven of the eight Woodford books published by Novel Library between 1948 and 1950. Some originally appeared under other titles, for example Free Lovers, which was aka Fiddler's Fee. The cover artists here are, top to bottom, J. Biernacki, Perlowen (not Perl Owen, as seen on many sites), D. Trager-Phillips, Ann Cantor, and unknowns. You can see Woodford's eighth Novel Library book in this group.


---
Under the circumstances you'd be singing too.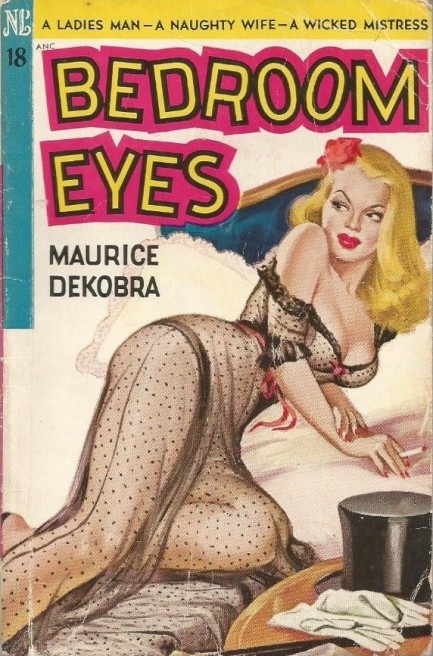 Maurice Dekobra's Bedroom Eyes was originally published in 1932 as La biche aux yeux cernés (which means "doe eyes identified"), and this retitled Novel Library paperback appeared in 1949 with excellent Peter Driben cover art of a nightgown-clad temptress. We can't see her companion, but he's left a top hat, cane and gloves in view. We think it's Fred Astaire. Like his song from that era goes, "I just got an invitation through the mails: Your presence requested this evening. It's formal—a top hat, a white tie, and tail…" Or, er, tails.
---