Miss beijada pelo sol brightens the day.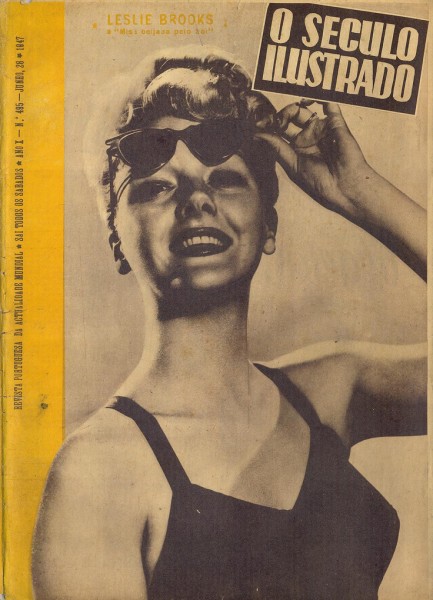 We've been running across covers of the Portuguese magazine O Século Ilustrado online lately. We don't know where they originated, since they're on numerous image aggregator sites without attribution, but we like them. We shared one with Martha Vickers recently and here's another starring U.S. actress Leslie Brooks that calls her "Miss beijada pelo sol," literally "Miss Kissed by the Sun." It appeared on newsstands today in 1947.
---
O Século Ilustrado showcases a top Hollywood beauty.
The Portuguese magazine O Século Ilustrado was the weekly supplement of Lisbon's daily newspaper O Século, which was published between 1880 and 1978. There's some pop culture and cinema content in the magazine, but it wasn't filled with thrilling visuals. The covers were sometimes an exception, though, such as this one that hit newsstands today in 1947 featuring an amazing shot of U.S. actress Martha Vickers—billed as "a star of cinema and radio." During her short life she made a lasting impression in movies like The Big Sleep and Ruthless. The promo photo O Século Ilustrado editors used to create their cover appears below, and you can see that Vickers was a rare beauty. She died of cancer in 1971 aged forty-six.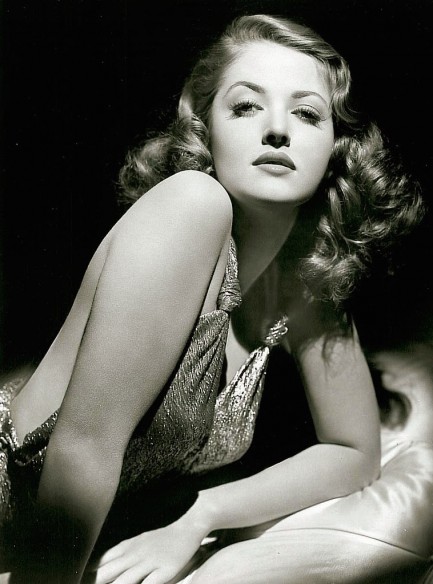 ---