O Século Ilustrado showcases a top Hollywood beauty.
The Portuguese magazine O Século Ilustrado was the weekly supplement of Lisbon's daily newspaper O Século, which was published between 1880 and 1978. There's some pop culture and cinema content in the magazine, but it wasn't filled with thrilling visuals. The covers were sometimes an exception, though, such as this one that hit newsstands today in 1947 featuring an amazing shot of U.S. actress Martha Vickers—billed as "a star of cinema and radio." During her short life she made a lasting impression in movies like The Big Sleep and Ruthless. The promo photo O Século Ilustrado editors used to create their cover appears below, and you can see that Vickers was a rare beauty. She died of cancer in 1971 aged forty-six.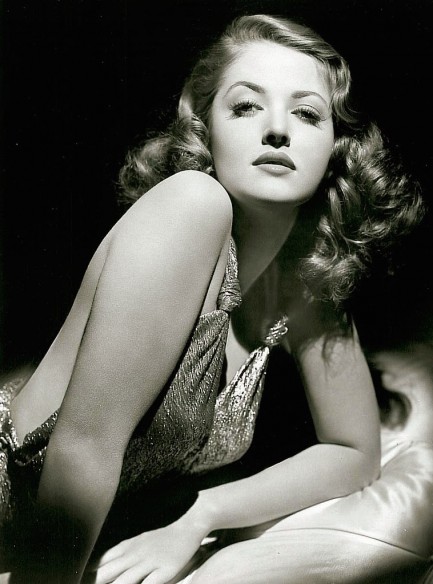 ---
When you can move like Astaire, nobody is out of your league.
Only in the movies could a 150 pound broomstick like Fred Astaire score a babe like Rita Hayworth. Or maybe we're not giving him enough credit. He was an amazing dancer, and we know that counts for a lot. Also, Hayworth made it with Sinatra and he was tiny too. So forget what we said. She liked them small. Anyway, the image above is from the rear of a copy of the Portuguese newspaper O Século Ilustrado, and it's a promo for the musical romance You Were Never Lovelier. We've watched it a couple of times, and it's a nice flick set in Buenos Aires telling the story of a very picky Hayworth refusing to marry any of the many handsome and rich men around her. When she meets Astaire she thinks he's a pest—until she sees him glide around the room. We recommend the movie. It's as fun as this photo makes it look. To add to the fun even more, we have a promo image from the film below, and by the way, let's never forget that Hayworth was a professional level dancer too. Check here for proof.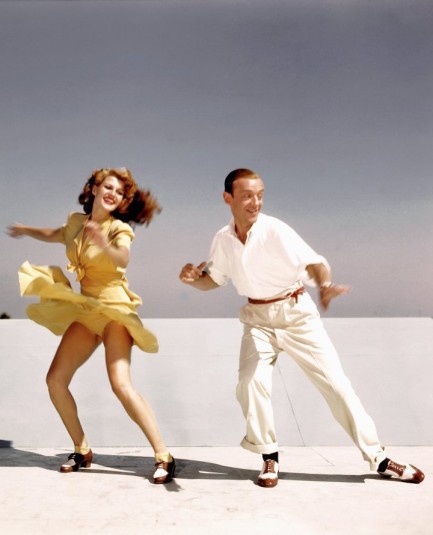 ---